Tampa Background Checks
Whether you're looking for a full criminal background screening or just to perform a background check in one database, Health Street has background check options for any company in Tampa. Our employee background screenings help you thoroughly screen your candidates, save valuable time in the process, and avoid legal trouble.
Registering for a background check in Tampa is easy. Simply register online, or by calling us at (813) 670-7534. If this is the first time that your company has ordered a background screening through Health Street, then we will send you an agreement via email. The person being screened will also receive a waiver to be signed electronically, which allows us to automatically begin the background screening as soon as the waiver has been signed.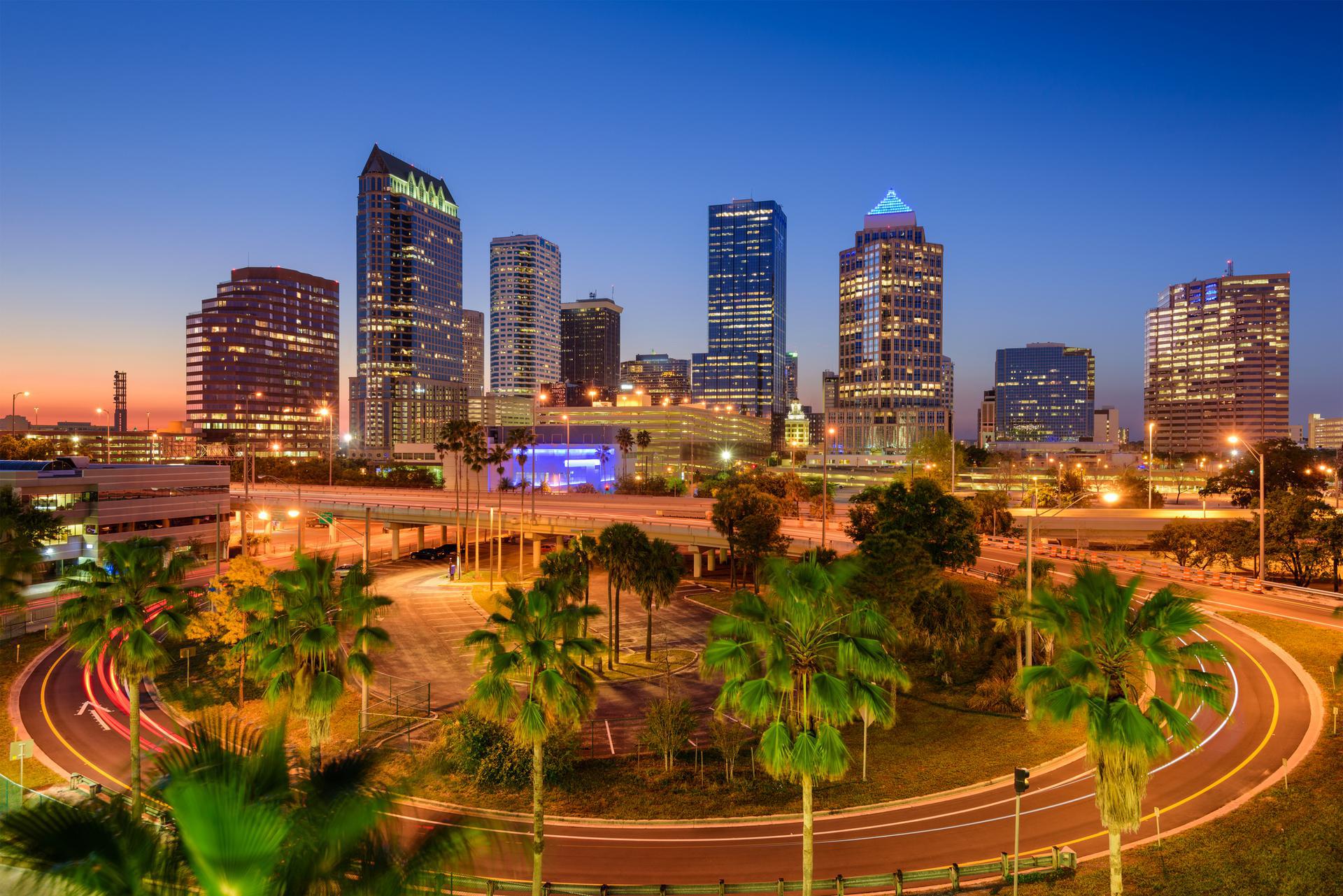 Tampa, FL – Background Check
Statistics about Crime in the City of Tampa
chevron_right
In Hillsborough County, the locality in which Tampa resides, local enforcement reported 3,201 aggravated assault cases in 2020.
chevron_right
A total of 81 homicide offenses were recorded by Hillsborough law enforcement in 2020, a 22% increase from 66 offenses the year prior.
chevron_right
In 2020, Hillsborough County law enforcement recorded an
overall crime rate
of 1,400.2 offenses per 100,000 population.
Background Check Laws Specific to the City of Tampa
When navigating the application process for potential employees, Tampa employers are required to follow both state and city-specific laws and regulations for conducting background checks. While the state of Florida does not follow any "ban-the-box" regulations, the city of Tampa itself locally adopted such laws back in 2013.
Employment applications are no longer able to inquire about past criminal history for city positions, except for specific roles such as law enforcement. An employer may only conduct a background check once an applicant has been selected as a finalist for the position. In the event that a background check makes an individual ineligible for a position, the applicant must be notified and given the chance to provide a defense.
The state of Florida also has specific regulations Tampa employers in the education sector must follow. After the state passed the 2008 Ethics in Education Act, applicants who apply for an instructional or school administrator position will be ineligible if their background screening reports certain past criminal offenses. Ranging from sexual misconduct to resisting arrest, Tampa employers should refer to the extensive list of offenses documented under this law when considering an applicant.
What Background Screening Experts in the City of Tampa Say…
When conducting a background check on applicants and existing employees, it's important for Tampa employers to follow specific federal and state regulations to avoid potential legal repercussions. According to Tampa Workplace Law Attorney Bertha Burruezo, one practice all Tampa employers must follow is to secure written permission from the applicant prior to conducting any sort of background screening.
Without gathering consent prior to conducting a background check, Tampa employers could be breaking federal law which results in a higher risk of a lawsuit. Once background check details are collected, employers should only review information that is relevant to the position an individual is applying to.
What Types of Background Screenings Does Health Street Offer in Tampa?
Criminal Background Screening Packages
Our criminal background screenings for Tampa always start with a Social Security Number Trace. Choose from one of our popular options below, including the option to build your own package.
Additional Background Screening Services
Our DOT screening services or resume verification can help you save valuable time and ensure that your candidates meet the requirements for the job.
Why Order a Background Check
Why Are Background Checks in Tampa Important?
The safety of your employees and reputation of your company may be at risk if the wrong candidate is hired. Background screenings can help you identify important information that may determine whether someone is qualified for the job. As with any city, ordering a background screening in Tampa is a critical step to making sure you hire the best person for the job.
Why Choose Health Street For Tampa Background Checks?
Health Street has over a decade of experience with performing background checks in Tampa. Laws and regulations are different depending on the location, so performing a background check independently can be risky. We are here to help employers in Tampa avoid the risk of legally uncovering too much information during the hiring process, save time and money, and assist in hiring the best candidates for the job.
Citations
menu_book
"Murder, violent crime spike in Florida, but numbers mixed in Tampa Bay." Tamba Bay Times, https://www.tampabay.com/news/crime/2021/06/25/murder-violent-crime-spike-in-florida-but-numbers-mixed-in-tampa-bay/
menu_book
"Crime in Florida- Hillsborough County." Florida Department of Law Enforcement, http://edr.state.fl.us/content/area-profiles/criminal-justice-county/hillsborough.pdf
menu_book
"Ordinance No 2013-3." National Employment Law Project, https://www.google.com/search?q=nelp&oq=nelp+&aqs=chrome..69i57j0i20i263i512j0i512l3j69i60l3.1389j0j7&sourceid=chrome&ie=UTF-8
menu_book
"Ethics in Education Act." Florida Department of Education, https://www.fldoe.org/teaching/professional-practices/background-screening-requirements.stml
menu_book
"Employment Background Checks." Burruezo Workplace Law, https://burruezolaw.com/employment-background-checks/