Milwaukee Background Checks
Background checks are a key step to ensuring that the right candidate is hired for the job, but can often take a lot of time and require tedious research to avoid legal trouble. Health Street is here to help companies flawlessly accelerate the background screening process in Milwaukee. We can perform criminal database checks, DOT background check services, and even check the references or credentials that a candidate claims on a resume.
Register for a background screening in Milwaukee online or by calling (414) 240-3774. Every individual being screened will receive a waiver electronically, and the background screening will begin automatically once it has been signed. If this is the first time that your company has ordered a background screening through Health Street, then we will also send you an agreement to be signed electronically.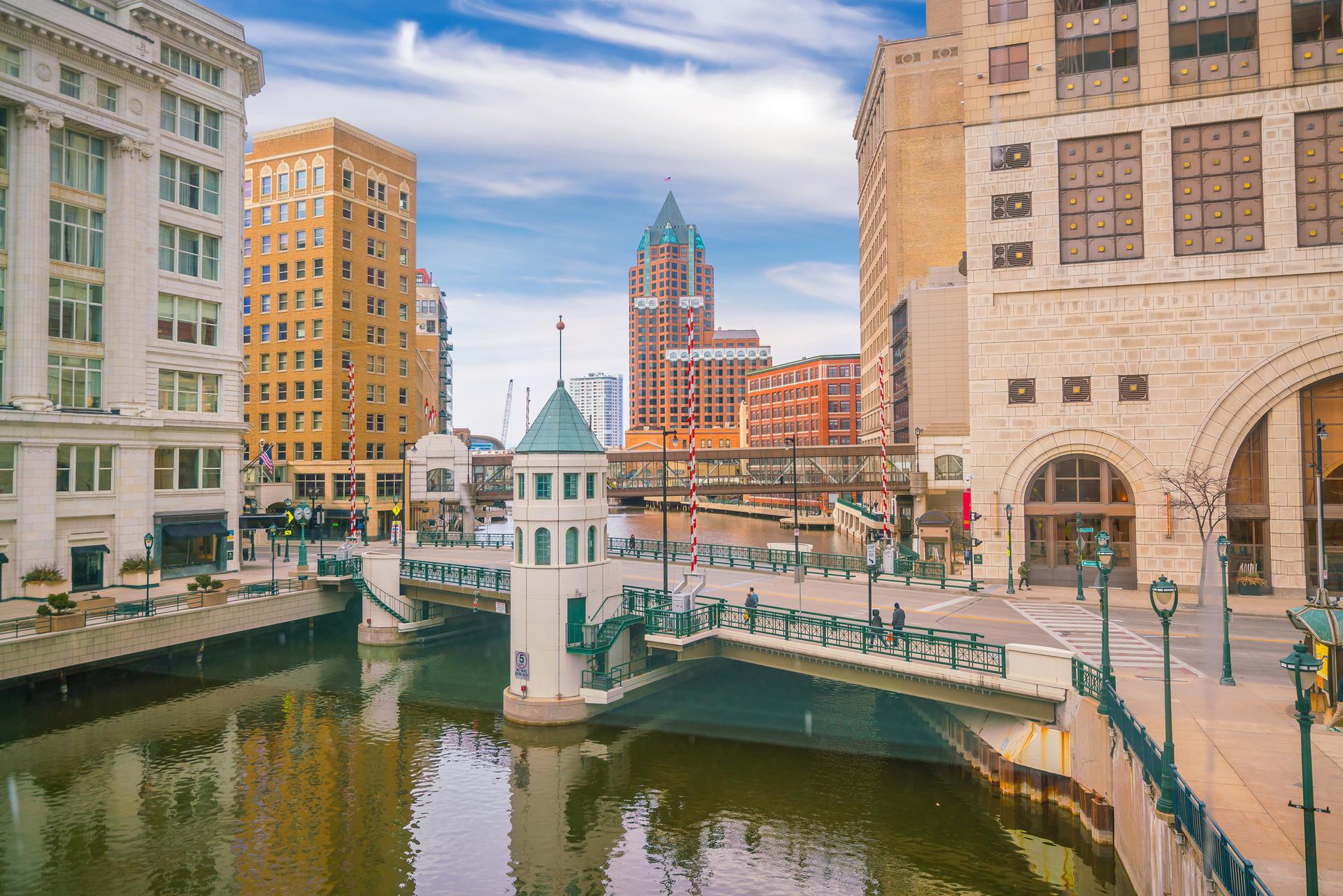 Milwaukee, WI – Background Screenings
Background Check Laws Specific to the City of Milwaukee, WI
In October of 2016, the city of Milwaukee "banned the box," removing questions about previous criminal convictions from job applications in the city. The ban the box ordinance was intended to employment discrimination for applicants who were previously incarcerated. In Milwaukee, WI, background checks may only be performed on an applicant once they've been added to the "employee eligibility list."
The state of Wisconsin requires employers to obtain written consent before obtaining background checks for all applicants. Once an employer receives the background check information, they must inform the applicant (or employee) if any adverse action was taken against them based on the background check.
Statistics About Crime in the City of Milwaukee, WI
grain
On a scale of one through 100, with one being low crime, Milwaukee ranks 73.1 for violent crime, and 59.5 for property crime.
grain
There was a total of 26,582
crimes
reported in Milwaukee, WI in 2020, which was an increase of 13 percent from the previous year.
grain
Homicide increased in Milwaukee, WI by 95 percent from 2019-2020.
grain
In 2019 in Milwaukee, there were 97 homicides. In 2020, there were 190.
grain
There were 468 rapes in Milwaukee in 2019. In 2020 there were 491, an increase of 5 percent.
grain
The most common crime in Milwaukee in 2020 was theft and larceny, with a total of 8,546 reported crimes for the year. There were 7,986 theft and larceny crimes reported in 2019.
grain
Aggravated assault was the second most common crime in Milwaukee and increased by 26 percent from 2019 to 2020.
Experts Say…
Lawyers Jon E. Anderson and M. Scott LeBlance serve Milwaukee, WI. According to the lawyers, background checks are an essential part of the hiring process. "Background checking is also essential for ensuring safety, preventing theft, and protecting employers from potential tort liability," they say. "Not only can identifying a history of violence or theft in an applicant's background help avert an unfortunate incident from occurring in your workplace but also the existence of a background checking procedure may help other employees to feel safer and more secure in the workplace."
"In addition, a background checking procedure may help protect an employer from a negligent hiring suit should an employee later injure a customer or coworker," the lawyers continue. "Wisconsin law recognizes a cause of action for negligent hiring; that is, when the wrongful act of an employee is the cause-in-fact of a plaintiff's injury, an employer may be held liable if the employer's negligence in hiring the employee is a cause-in-fact of the employee's wrongful act."
What Types of Background Screenings Does Health Street Offer in Milwaukee?
Criminal Background Screening Packages
Our criminal background checks for Milwaukee always begin with a Social Security Number Trace. We offer the option to build your own package or select from one of our popular background check packages below.
This package can be mixed and matched to meet your needs, including options from our criminal database checks, resume verifications, sanctions, and drug testing. The price will be determined by the combination of services selected.
Additional Background Screening Services
Our DOT screening services or resume verification can help you save valuable time and ensure that your candidates meet the requirements for the job.
Beginning at $39, our resume verification services can be used to check a person's work history, credentials or certifications, and references.
Why Order a Background Screening in Milwaukee
What Is the Importance of Professional Background Screening?
In order to make informed hiring decisions, it's important to see the full picture. Background checks can confirm the information that a candidate has provided you with, or they can reveal criminal activity that may not have been disclosed during the interviewing process. Ordering a background check in Milwaukee is a critical step to ensuring you maintain a safe workplace for your employees, as well as protect the team morale and reputation of the company.
Why Choose Health Street For Milwaukee Background Checks?
Unless you're experienced in keeping updated with the background screening laws and regulations of your location, performing a background check by yourself can be risky. Health Street has expertise in this area, and can help you avoid revealing information about your candidate that is not legally permitted in the hiring process. We are committed to helping employers in Milwaukee protect their businesses and save time hiring the best candidates.
Citations
menu_book
"VICTORY! Milwaukee Bans the Box on City Applications." 9 to 5, 6 October 2016, https://9to5.org/press-release-9to5-and-milwaukee-common-council-to-introduce-ban-the-box-ordinance/
menu_book
"Ban the Box – Fair Chance Guide." National Employment Law Project (NELP), February 2018, https://facesandvoicesofrecovery.org/wp-content/uploads/2019/06/Ban-the-Box.pdf
menu_book
"Background Checks." Walter F. Kelly, S.C., https://www.waltkellylaw.com/employee-rights/background-checks
menu_book
"Crime in Milwaukee, Wisconsin." BestPlaces, https://www.bestplaces.net/crime/city/wisconsin/milwaukee
menu_book
"Crime Maps & Statistics." Milwaukee Police Department, https://city.milwaukee.gov/police/Information-Services/Crime-Maps-and-Statistics
menu_book
Anderson, Jon E. and LeBlanc, M. Scott. "Skeletons in the Closet? Minimizing the Risks of Background Checking." Mondaq, 10 October 2012, https://www.mondaq.com/unitedstates/discrimination-disability-sexual-harassment/200846/skeletons-in-the-closet-minimizing-the-risks-of-background-checking