Wisconsin Background Checks
Employment background checks help protect the employer and employees. Background checks allow the employer to hire based on previous work experience and education and mitigate risks to the business, employees, and customers. Employers may choose to run a background check during the hiring process, and when promoting and reassigning employees. Criminal background checks may alert employers to an applicant or employee's criminal history. Employers may also want to obtain information on an applicant or employee's work history, education, financial history, use of social media, or medical history. And in Wisconsin, background checks are legal as long as employers follow federal, state of Wisconsin, and local laws.
Health Street makes background checks in Wisconsin easy with a complete array of comprehensive, precise and detailed employment background screenings. Our Wisconsin background checks start with simple, fast criminal database checks and can be extended for a full view of a person's history by looking at local and national records, educational records, past jobs, and more. Wisconsin background checks ensure you and your workforce are protected from an employee who lies on his or her job application or worse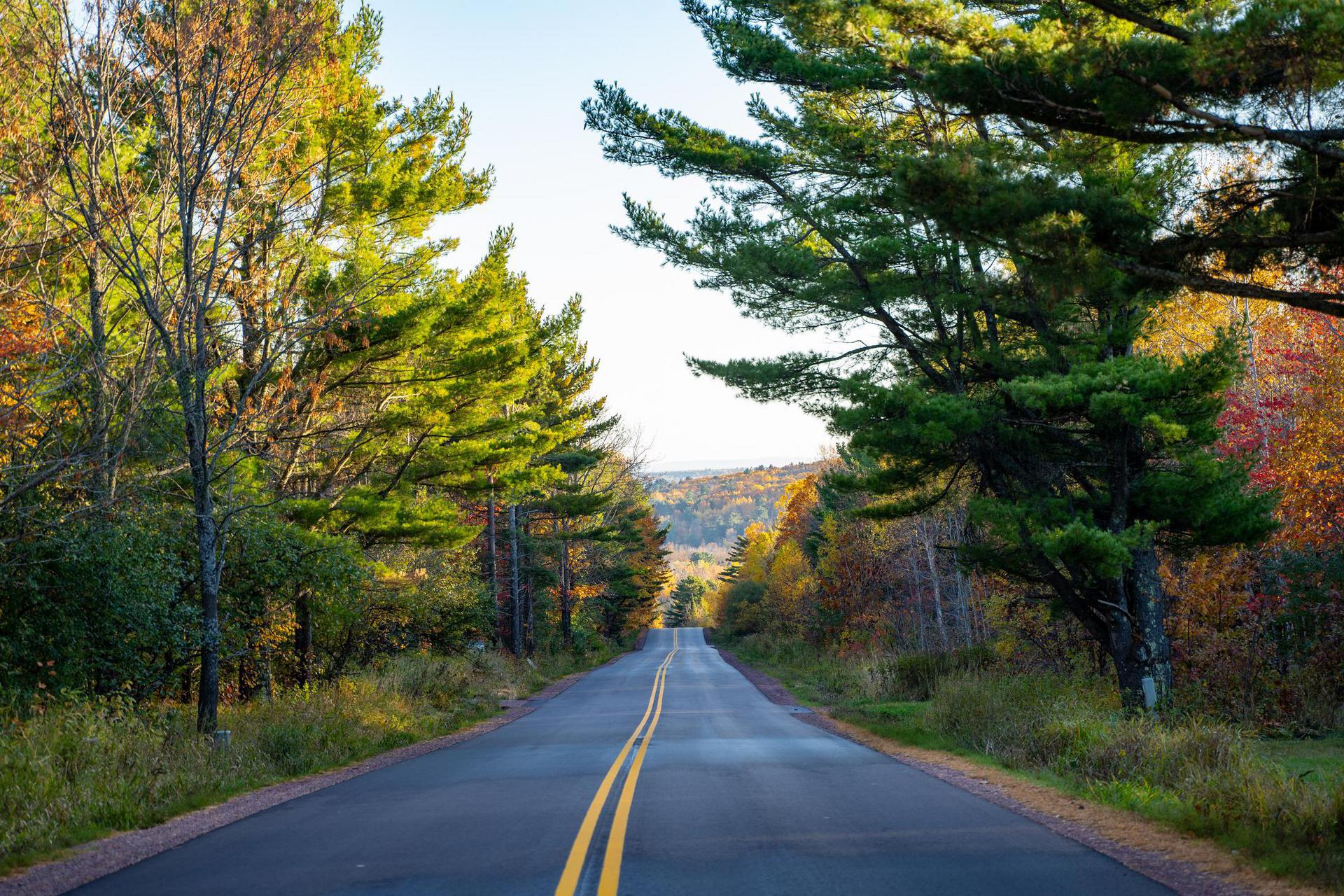 Wisconsin Background Check Information
Background Check Laws Specific to the State of Wisconsin
When conducting Wisconsin background checks, employers must ensure equal rights for all employees and applicants. The Equal Employment Opportunity Commission (EEOC) enforces federal laws to prevent discrimination based on color, race, religion, sexual orientation, and disabilities. Employers must conduct background checks equally and avoid screening of only one race or sex.
Wisconsin employers must also comply with the Fair Credit Reporting Act (FCRA), enforced by the Federal Trade Commission (FTC). The FCRA requires that employers inform an applicant or employee beforehand that the information from the background screening may be used to make employment decisions. This must be in writing, not on the job application, and the employer must obtain permission, in writing, from every applicant and employee. Under the FTC, when taking adverse employment action based on background screening results, the employee or applicant must receive a written notice with a copy of the report used in making the decision and a written copy of their rights under the FCRA. The applicant or employee has a chance to review the report, explain the negative information found, and has the right to dispute the accuracy of the report.
In 2016, Wisconsin adopted a "ban the box" policy, ensuring employers consider an applicant's qualifications before ruling them out because of an arrest record or criminal history. Wisconsin's ban-the-box law applies to public-sector employers. The 2015 Wisconsin Act 150 states that an employer may not ask applicants about criminal records, except for applicants applying for a position where a particular criminal history would disqualify them for the job. Otherwise, criminal records may only be considered after an applicant has become certified as an eligible applicant.
Milwaukee and Racine, WI passed similar local laws. In 2017, the city of Racine passed an ordinance that prohibits city employers from inquiring about an applicant's criminal history for city positions. Milwaukee's ordinance was passed in 2016 and prohibits employers from background screening civil service applicants.
Although these laws do not impact a private employer's decision to request background checks, the Wisconsin Fair Employment Act (WFEA) limits the information employers may obtain about an applicant. Wisconsin employers cannot refuse to hire or take adverse employment action on an applicant or employer unless prior convictions directly relate to the job position.
Wisconsin discrimination laws do not only apply to the hiring process. Employers are prohibited from discriminating against applicants and employees regarding pay, promotions, licensing, benefits, job assignments, union memberships, layoffs, firing, training, and all other employment-related actions. Wisconsin employers must not discriminate based on age, arrest records, conviction records, ancestry, race, origin, color, genetic testing, disability, creed, honesty testing, military service, marital status, pregnancy, childbirth, sex, sexual orientation, and lawful use of products while off the business's property in non-working hours.
Statistics on Crime in the State of Wisconsin
east
Crime in Wisconsin declined by 8.19 percent from 2017 to 2018.
east
From 2019 to 2020, murders in Wisconsin increased from 187 to 308, which was a rate increase of 62 percent, much higher than the national increase of 29.4 percent.
east
From 2010 to 2020, Wausau, WI saw the largest increase in violent crime, with an increase of 71 percent, followed by Green Bay, with an increase of 49 percent during this time period.
east
As of 2022, the most dangerous city in Wisconsin is Milwaukee, which has a population of 577,222 and a murder rate of 97.
east
Wisconsin has a total of 105,515 crimes every year.
east
Wisconsin has 18,861 violent crimes per year, a rate of 3.2 crimes per 1,000 residents.
east
There are 86,654 property crimes each year in Wisconsin, a rate of 14.70 per 1,000 people.
east
The chance of becoming a victim of a violent crime in Wisconsin is 1 in 312.
east
Wisconsin has a population of 5,893,718 and has 308 murders, 2,020 rapes, 3,081 robberies, and 13,452 assaults every year.
east
The chance of becoming the victim of a property crime in Wisconsin is 1 in 68.
east
Theft is the most common property crime in Wisconsin, with 64,517 thefts each year. Theft is followed by burglaries, with 12,744 each year, and 9,393 motor vehicle thefts.
east
There are 17 crimes per square mile in Wisconsin.
What Background Checks in Wisconsin Does Health Street offer?
Criminal Background Check Packages
Health Street's criminal background check packages always start with a Social Security Number Trace. From there, you can add specific background checks, choose from one of our most popular packages, or build your own.
Includes:
view_in_ar
Includes:
Includes:
Includes:
add
Mix and match a variety of our background screening services to create your perfect package. This can include criminal database checks, sanctions, resume verifications, and drug testing.
view_in_ar
Resume Verification
services to check a person's job history, degrees, and references starting at $39
City Background Checks
For information regarding background checks in a specific city, click the relevant link below:
Why Health Street For Wisconsin Background Checks?
Health Street combines industry knowledge, a commitment to accuracy, and a spirit of fairness when performing background checks in the Badger State. Comprehensive employment screenings keep you and your business from stumbling into legal problems. A thorough background screening is essential to confirming that your new hires in are qualified and honest.
Health Street's combination of high tech and high touch make background checks in fast and reliable. We offer simple, secure web technology matched with local court runners to protect your company.
Due diligence is critical. Poorly performed background checks can expose you in the following ways:
do_not_disturb
Not uncovering a past criminal record.
do_not_disturb
Revealing personal or excess information that cannot, by employment law, be taken into account.
In either case, you could be held legally liable. It is critical that you stay in compliance with local labor laws. Let Health Street's experts conduct your background checks in New Mexico so you'll know that your candidates have been fully and properly vetted before hire.
DOT Background Screening Services
If your business hires truck drivers, DOT regulations require that you reach out to prior employers as well as check the FMCSA Drug and Alcohol Clearinghouse for violations. You also need to run a Motor Vehicle Report (MVR) to ensure that your drivers have a clean, safe driving record.
Health Street takes this work off of your hands and stores your Wisconsin background checks securely in the same convenient online portal where you can manage your DOT drug testing and random pool. We contact prior employers, check the Clearinghouse on your behalf, and report it all back to you in a comprehensive background check report, that includes:
forward
Conducting historical research of Wisconsin driving record.
forward
Contacting prior employers from before the Clearinghouse began in January 2020.
Resume Review and Verification Checks
Education verification and reference checks are also critical to the pre-employment background checks in Wisconsin. Employers should also verify an applicant's resume, confirming their: account_balance
account_balance
education and degrees
account_balance
job history
account_balance
professional licenses and certifications
account_balance
references
Calling all of the schools and employers on a person's resume to confirm if your applicant is telling the truth could take hours. Fortunately, Health Street can easily handle your Wisconsin resume and employment verifications quickly and effectively. We will flag any discrepancies and report them back to you.
Citations
menu_book
Ortiz, Pete. "8 Most Dangerous Cities in Wisconsin (2022 Update)." House Grail, 27 July 2022, https://housegrail.com/most-dangerous-cities-in-wisconsin/
menu_book
"Wisconsin Crime." Neighborhood Scout, https://www.neighborhoodscout.com/wi/crime
menu_book
"Background Checks: What Employers Need to Know." U.S. Equal Employment Opportunity Commission (EEOC), https://www.eeoc.gov/laws/guidance/background-checks-what-employers-need-know
menu_book
Avery, Beth and Lu, Han. "Ban the Box: U.S. Cities, Counties, and States Adopt Fair Hiring Policies." National Employment Law Project (NELP), 1 October 2021, http://www.nelp.org/publication/ban-the-box-fair-chance-hiring-state-and-local-guide/
menu_book
"2015 Wisconsin Act 150 [2015 Assembly Bill 373] – State Civil Service." Wisconsin Legislative Council, https://docs.legis.wisconsin.gov/2015/related/lcactmemo/act150.pdf
menu_book
"Wisconsin, Racine "Bans The Box" On Civil Service Applications." The National Law Review, 30 March 2017, https://www.natlawreview.com/article/wisconsin-racine-bans-box-civil-service-applications
menu_book
"Discrimination in Employment." Wisconsin Department of Workforce Development, https://dwd.wisconsin.gov/er/civilrights/discrimination/
menu_book
"Chapter 111 Employment Relations, Subchapter II Fair Employment." Wisconsin State Legislature, https://docs.legis.wisconsin.gov/statutes/statutes/111/ii/31
menu_book
"Wisconsin Crime Rate 1979-2018." MacroTrends, https://www.macrotrends.net/states/wisconsin/crime-rate-statistics
menu_book
"Violent Crime on the Rise in Wisconsin." MacIver Institute, 8 February 2022, https://www.maciverinstitute.com/2022/02/violent-crime-on-the-rise-in-wisconsin/