Houston Background Checks
Health Street offers a variety of background screening options in the city of Houston. Employers may choose from packages for criminal database checks, DOT background checks, healthcare background checks, and resume verification. If only a specific background screening is needed, we also offer individual database checks or the option to "build your own" package.
Simply register online for a background check in Houston, or give us a call at (281) 612-6482. Each individual being screened will receive a waiver electronically, and the background check will start automatically as soon as it has been signed. If this is the first time that your company has ordered a background screening through Health Street, then we will also send you an agreement to be signed electronically.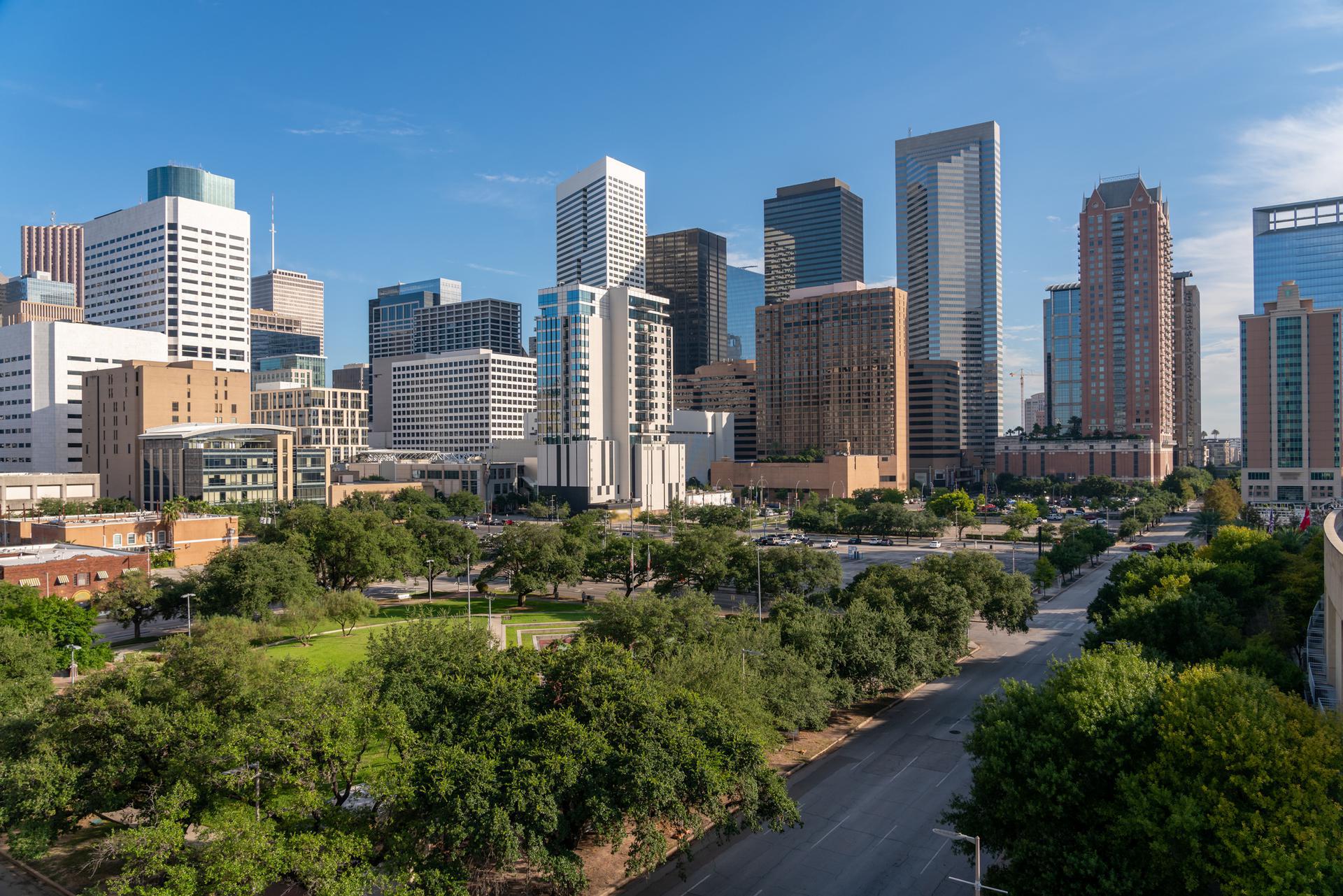 Houston, TX – Background Check Info
Statistics About Crime in the City of Houston
apartment
In 2020, the
crime rate
for the city of Houston was 117% higher than the national average.
apartment
The chance of a Houston resident becoming a victim of a violent crime in 2020 was one in 991 and the chance of becoming a victim of a property crime was one in 22.
apartment
From 2019 to 2020, the homicide rate in the city of Houston increased 41.35% from 281 to 400 murders.
apartment
In just the first quarter of the year, the city of Houston witnessed a 9% increase in aggravated assaults from 3,495 in 2020 to 3,805 in 2021.
Background Check Laws Specific to the City of Houston
Houston employers must follow Texas state background check laws in addition to federally mandated regulations. Current Texas regulations limit the number of years a background check can assess. Generally, a Texas employee background check can only assess seven years from the requested date. However, in instances where the potential position salary exceeds $75,000, the employer can request a background check of the applicant's record from age 18.
Furthermore, unlike many other states and localities, the city of Houston is currently not a "ban the box" location. This means that Houston employers are currently allowed to inquire about a potential employee's past criminal convictions during the application process. In comparison, locations that follow "ban the box" do not allow an employer to inquire about past criminal convictions until an interview has been conducted or a job offer has been given.
Background Screening Stories in the City of Houston
In 2012, the Equal Employment Opportunity Commission (EEOC) updated federal guidelines to state that the use of arrest or conviction records during the hiring process can have negative impacts on an applicant's hiring outcome for reasons of race and national origin. The state of Texas then sued the federal government, stating that the EEOC overstepped its authority and that new guidelines conflicted with current Texas law.
Outside of race and national origin concerns, current Texas law states that an applicant with felony convictions cannot be hired for certain high-level government positions such as a state legislature. The U.S. Circuit Court favored Texas's defense and found that the EEOC overstepped its power when issuing this guidance.
What Types of Background Screenings Does Health Street Offer in Houston?
Criminal Background Screening Packages
Our criminal background screenings for Houston always start with a Social Security Number Trace. Choose from one of our popular options below, including the option to build your own package.
Additional Background Screening Services
Our DOT screening services or resume verification can help you save valuable time and ensure that your candidates meet the requirements for the job.
Why Order a Background Check
Why Are Background Checks in Houston Important?
The safety of your employees and reputation of your company may be at risk if the wrong candidate is hired. Background screenings can help you identify important information that may determine whether someone is qualified for the job. As with any city, ordering a background screening in Houston is a critical step to making sure you hire the best person for the job.
Why Choose Health Street For Houston Background Checks?
Health Street has over a decade of experience with performing background checks in Houston. Laws and regulations are different depending on the location, so performing a background check independently can be risky. We are here to help employers in Houston avoid the risk of legally uncovering too much information during the hiring process, save time and money, and assist in hiring the best candidates for the job.
Citations
menu_book
"Houston Area Crime Trends" Crime Stoppers, https://crime-stoppers.org/crime-trends
menu_book
"Harris County officials take aim at increase in violent crime" Community Impact, https://communityimpact.com/houston/cy-fair/public-safety/2021/04/01/harris-county-officials-take-aim-at-increase-in-violent-crime/
menu_book
"Texas Business and Commerce Code – BUS & COM § 20.05. Reporting of Information Prohibited" FindLaw, https://codes.findlaw.com/tx/business-and-commerce-code/bus-com-sect-20-05.html
menu_book
"Texas Wins Challenge to EEOC Guidance on Criminal Background Checks" SHRM, https://www.shrm.org/resourcesandtools/legal-and-compliance/employment-law/pages/texas-wins-challenge-to-eeoc-guidance-on-criminal-background-checks.aspx