Nashvile Background Checks
Background checks are a key step to ensuring that the right candidate is hired for the job, but can often take a lot of time and require tedious research to avoid legal trouble. Health Street is here to help companies flawlessly accelerate the background screening process in Nashvile. We can perform criminal database checks, DOT background check services, and even check the references or credentials that a candidate claims on a resume.
Register for a background screening in Nashvile online or by calling (615) 682-0246. Every individual being screened will receive a waiver electronically, and the background screening will begin automatically once it has been signed. If this is the first time that your company has ordered a background screening through Health Street, then we will also send you an agreement to be signed electronically.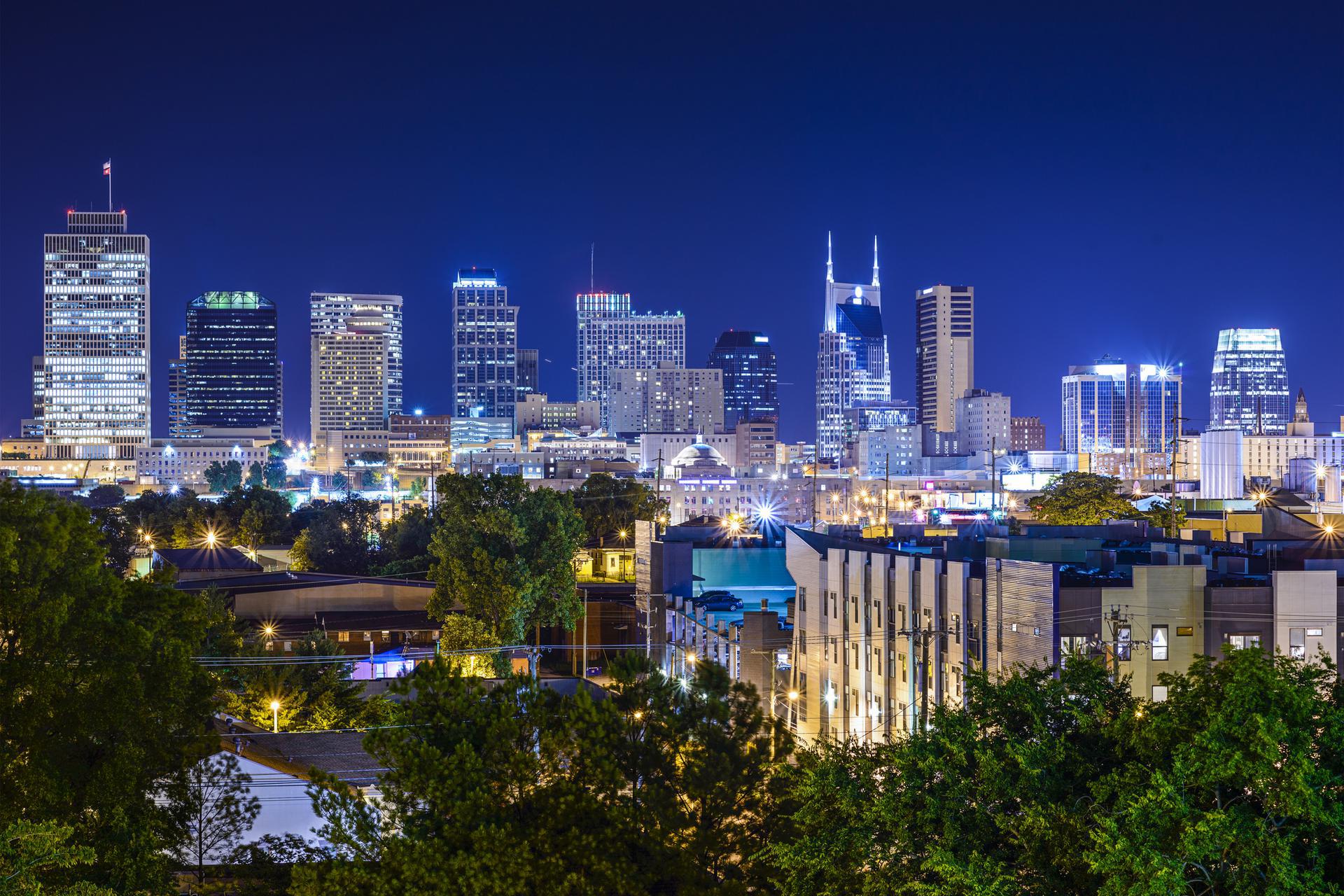 Nashville TN Background Screenings
Nashville Supports "Ban the Box"
In 2015, the Metro Civil Service Commission of Nashville unanimously voted to join many other cities and states in the "Ban the Box" movement. This policy removed the criminal history check-box from job applications for most positions within the Nashville Metro government. This move does not remove an employer's ability to ask questions about criminal history during the interview process or to conduct criminal background checks. It simply helps those with criminal records avoid being immediately rejected before getting an interview. The rule was widely supported by local nonprofit and advocacy groups.
The policy, which is officially called the Fair Chance Employment Initiative, only applies to non-public safety positions. It does not apply to applicants for positions within emergency departments including the Metro police, fire and emergency management departments. It also does not apply to applications for Metro school positions.
Statistics About Crime in the City of Nashville
A recent report by the Metro Nashville Police Department provided the following statistics about crime rates in Nashville for 2020, as compared to 2019:
arrow_right
Criminal homicides increased by 35.71%, from 84 to 114
arrow_right
Rapes decreased by 7.13%, from 519 to 482
arrow_right
Total robberies decreased by 9.88%, from 1,994 to 1,797
arrow_right
Aggravated assault increased by 17.41%, from 4,986 to 5,854
arrow_right
Burglaries increased by 8.04%, from 3,420 to 3,695
arrow_right
Motor vehicle theft increased by 11.97%, from 2,816 to 3,153
arrow_right
Total crime index offenses reported increased by 3.5%, from 35,819 to 37,072
arrow_right
Total violent crimes increased by 8.76%, from 7,583 to 8,247
Background Check Best Practices for Nashville Employers
When it comes to employee background checks, employers face the challenge of balancing the need to confirm an employee's experience and validate their background with concerns regarding compliance and privacy issues. According to attorney Tim Garrett with the Nashville-based Bass, Berry & Sims law firm, staying compliant with regulations is more important now than ever. To avoid unnecessary liability, it's best to order employee background checks through a certified and reputable company. Any employers who contact references directly should ensure the only questions asked are relevant to job-related information and the potential employee's ability to perform the job duties.
What Types of Background Screenings Does Health Street Offer in Nashvile?
Criminal Background Screening Packages
Our criminal background screenings for Nashvile always start with a Social Security Number Trace. Choose from one of our popular options below, including the option to build your own package.
Additional Background Screening Services
Our DOT screening services or resume verification can help you save valuable time and ensure that your candidates meet the requirements for the job.
Why Order a Background Screening in Nashvile
What Is the Importance of Professional Background Screening?
In order to make informed hiring decisions, it's important to see the full picture. Background checks can confirm the information that a candidate has provided you with, or they can reveal criminal activity that may not have been disclosed during the interviewing process. Ordering a background check in Nashvile is a critical step to ensuring you maintain a safe workplace for your employees, as well as protect the team morale and reputation of the company.
Why Choose Health Street For Nashvile Background Checks?
Unless you're experienced in keeping updated with the background screening laws and regulations of your location, performing a background check by yourself can be risky. Health Street has expertise in this area, and can help you avoid revealing information about your candidate that is not legally permitted in the hiring process. We are committed to helping employers in Nashvile protect their businesses and save time hiring the best candidates.
Citations
menu_book
Garrison, Joey. "Metro adopts 'ban the box' for most city job applications." Tennessean, 10 November 2015, https://www.tennessean.com/story/news/politics/2015/11/10/metro-adopts-ban-box-policy-most-city-jobs/75515562/
menu_book
"Metropolitan Nashville Police Department Percent of Change in Annual UCR Offenses." Metropolitan Government of Nashville & Davidson County, https://filetransfer.nashville.gov/portals/0/sitecontent/Police/docs/Stats/UCR2019-2020Totals.pdf
menu_book
"Tim Garrett Provides Insight on Background Check Compliance." Bass, Berry & Sims, 4 May 2018, https://www.bassberry.com/news/tim-garrett-provides-insight-on-background-check-compliance/