Chicago Background Checks
Whether you're looking for a full criminal background screening or just to perform a background check in one database, Health Street has background check options for any company in Chicago. Our employee background screenings help you thoroughly screen your candidates, save valuable time in the process, and avoid legal trouble.
Registering for a background check in Chicago is easy. Simply register online, or by calling us at (888) 378-2499. If this is the first time that your company has ordered a background screening through Health Street, then we will send you an agreement via email. The person being screened will also receive a waiver to be signed electronically, which allows us to automatically begin the background screening as soon as the waiver has been signed.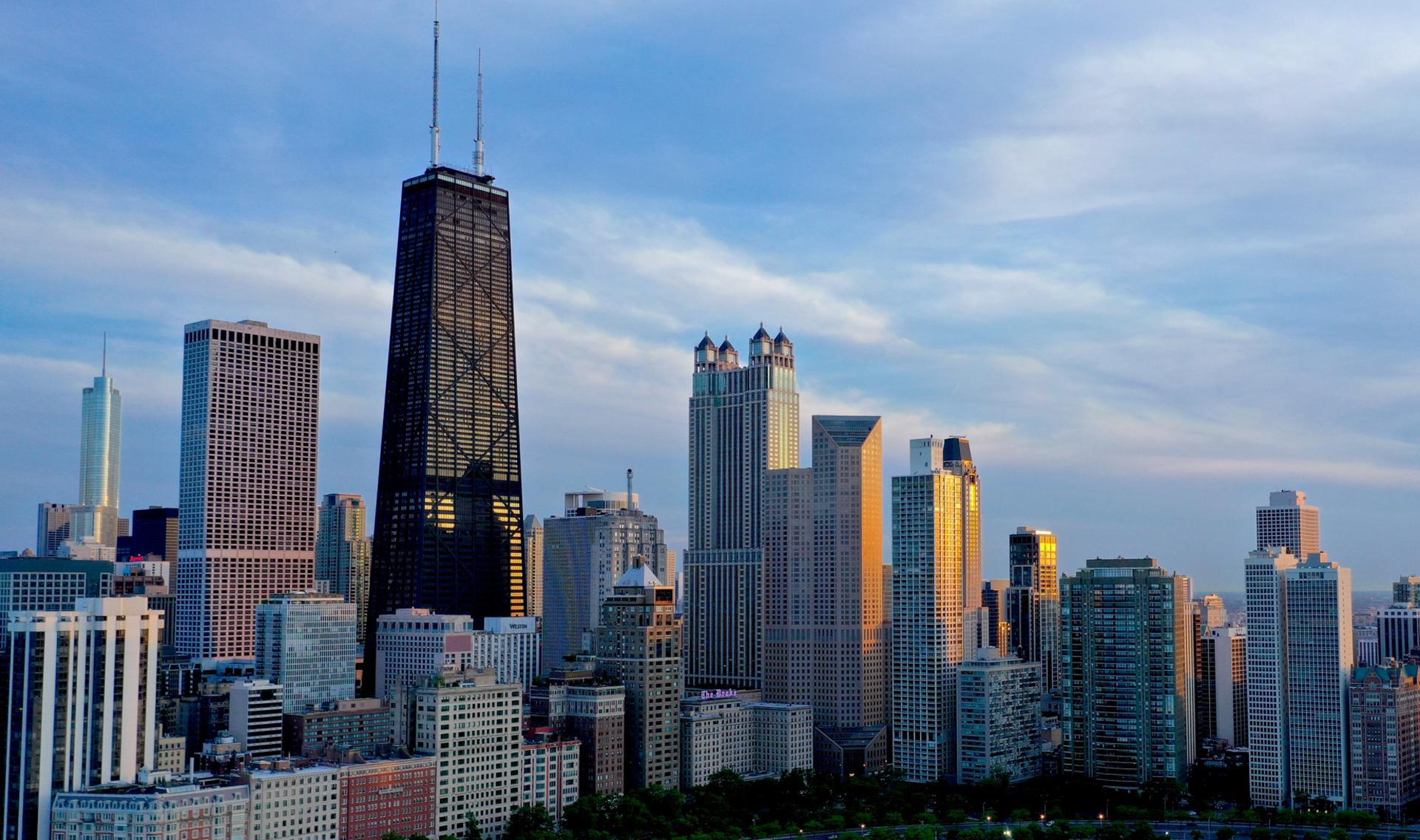 Background Screening Info for Chicago
Background Check Laws Specific to the City of Chicago, IL
Amendments to the Human Rights Ordinance in Chicago, IL went into effect as of January 1, 2015. The changes were to address employment discrimination due to past criminal histories. The Chicago law is to keep employers with under 15 employees from asking applicants about their past criminal histories until reaching a specific point during the hiring process. In addition to Chicago's city law, a similar state law also took effect that applies to employers with 15 or more employees. Chicago employers need to review these changes to ensure they're abiding by city and state laws.
Statistics About Crime in the City of Chicago, IL
person_search
Chicago, IL has a safety index of 8 out of 100, meaning that Chicago is safer than 8 percent of all U.S. cities.
person_search
The total number of crimes annually in Chicago, IL is 107,109.
person_search
The violent crime rate in Chicago is 9.48 per 1,000 residents, which is 25,543 violent crimes annually. This is higher than the state's rate of 4.07.
person_search
Property crimes in Chicago, IL equate to 81,566 annually, which is a rate of 30.28 per 1,000 residents.
person_search
The chance of becoming a victim of a violent crime in Chicago is one in 105. The chance of becoming a victim of a violent crime in the state of Illinois is one in 246.
person_search
Assault is the most common violent crime in Chicago and has a rate of 5.68 per 1,000 residents. Other violent crimes include rape, murder, and robbery.
person_search
The chance of becoming a victim of property crime in Chicago is one in 33. In Illinois, the chance of becoming a victim of property crime is one in 54.
person_search
Theft is the most common property crime in Chicago, with a rate of 23.3 per 1,000 individuals.
Background Screening Stories in the City of Chicago, IL
In 2018, an investigation discovered the Chicago Park District failed to run background checks on many of its volunteers. When the applicants were screened, the Park District did not check for past criminal offenses that occurred in other states. The park processes nearly 1,000 applications annually for its eight parks. Background checks were not done on about one-third of these applicants, which resulted in employees with felony convictions working with children.
The Park District said in a statement, "Following the Inspector General's findings, the Chicago Park District is in the midst of a thorough review of its volunteer management procedures. We will continue to work with the Chicago Children's Advocacy Center and the Inspector General to implement best practices with one goal of protecting our children and patrons."
What Types of Background Screenings Does Health Street Offer in Chicago?
Criminal Background Screening Packages
Our criminal background checks for Chicago always begin with a Social Security Number Trace. We offer the option to build your own package or select from one of our popular background check packages below.
This package can be mixed and matched to meet your needs, including options from our criminal database checks, resume verifications, sanctions, and drug testing. The price will be determined by the combination of services selected.
Additional Background Screening Services
Our DOT screening services or resume verification can help you save valuable time and ensure that your candidates meet the requirements for the job.
Beginning at $39, our resume verification services can be used to check a person's work history, credentials or certifications, and references.
Why Order a Background Check
Why Are Background Screenings in Chicago Important?
Background checks for employment are critical to making informed decisions and hiring the best candidates for your company. Ordering a background screening in Chicago can reduce risks and create a safer workplace for your employees. Hiring the wrong people for the job can have a detrimental impact not only on your employees, but possibly even the reputation of the company.
Why Choose Health Street For Chicago Background Screenings?
Effective background screenings require knowing and following rules and regulations that can vary by location. For this reason, completing background checks by yourself can result in legal trouble. Health Street has over a decade of experience monitoring laws and regulations to ensure compliance in Chicago.
Health Street can help you quickly and efficiently expose criminal activity, avoid uncovering more information than legally allowed, and answer any questions that you may have along the way.
Citations
menu_book
"Criminal History Discrimination FAQ for Employers." City of Chicago Commission on Human Relations, https://www.chicago.gov/content/dam/city/depts/cchr/AdjSupportingInfo/AdjFORMS/2014%20Adjudication%20Forms/BanTheBoxFAQ.pdf
menu_book
"Chicago, IL Crime Rates." Neighborhood Scout, https://www.neighborhoodscout.com/il/chicago/crime
menu_book
Ruppenthal, Alex. "Chicago Park District Fails to Background Check Many Volunteers, Investigation Finds." WTTW, 15 November 2018, https://news.wttw.com/2018/11/15/chicago-park-district-fails-background-check-many-volunteers-investigation-finds