DNA Testing in Parker, CO
Health Street provides DNA tests and legal paternity testing in Parker, Colorado at 3 conveniently located testing laboratories. Call (720) 943-5819 or schedule online. We offer legal paternity tests, sibling studies, grandparent DNA tests, avuncular (aunt or uncle) testing, and postmortem DNA testing to determine if people are biologically related.
Set up DNA testing appointments online. Test results can be used in court for child support or to change a birth certificate; it can also be used for simple peace of mind. Appointments can be scheduled together or separately. Legal DNA tests are done by cheek swab at our testing centers. We can also extract DNA samples from hair follicles, fingernails, and other specimens.
Workforce Screening, Digitally Delivered
1 of 3
Lincoln Medical Center
Parker
,
CO
80134
2 of 3
11051 S Parker Road
Parker
,
CO
80134
3 of 3
11339 Pikes Peak Drive
Parker
,
CO
80138
DNA Test – Parker, Colorado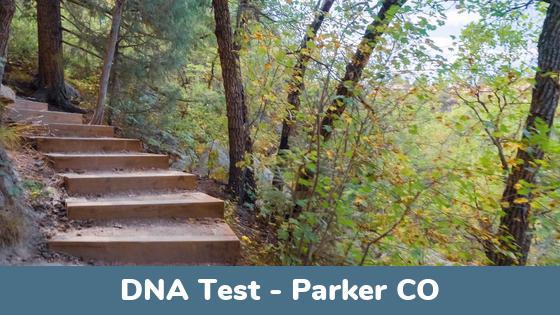 Types of DNA Tests at our Parker, Colorado clinics:
Paternity Testing can conclusively establish whether or not a man is the biological father of a child.
Relationship Testing for other close family relationships can be performed at our testing centers. Our DNA testing services can confirm or deny biological relationships between grandparents, grandchildren, siblings, half-siblings, aunts, uncles, nieces and nephews:
Specimens we can test for DNA
The easiest and most reliable way to obtain a DNA sample for paternity testing is to swab the inner cheeks of the alleged father and child or children. These skin cells are known as buccal cells, and they rub off easily onto cotton swabs and remain in place for analysis by our laboratory.
Other specimen samples, such as hair follicles, fingernails, and garments that might contain someone's DNA, can also be tested. An Alternative Specimen DNA Test is done by ordering one of our testing kits online and shipping the specimens back to us.
Legal DNA Tests vs. "Peace of Mind" At-Home Tests
A Legal Paternity Test is a court admissible lab testing service performed at an AABB accredited laboratory. Accurate results for DNA paternity testing with 99.99% confidence or greater take about a week.
When deciding which type of DNA test is right for you, consider first what you might do with the results. A legal paternity DNA test will hold up in court for such matters as child support or to change the name on a birth certificate. This test must be performed using strict chain of custody procedures. Our Parker DNA testing technicians are trained to follow these guidelines so that the results will be legally admissible.
How to schedule a DNA Test in Parker CO
Scheduling a DNA test at one of our Parker clinics is simple and fast, and we often have appointments available in the same week. It's always helpful to schedule in advance to make sure you get the time you want. Please call our customer service team to help you book your appointment over the phone, or set up your appointment easily online.
We have state of the art testing labs and friendly clinics that perform the DNA sample collection in Parker, plus many more locations throughout Colorado and across the United States. During registration, we'll show you the nearest locations for DNA testing so you can choose the site that's most convenient. You'll also pick the times and days that you prefer.
Why Health Street
A Decade Plus of Experience
Health Street has provided DNA tests since 2010. We have provided DNA tests and paternity tests to thousands of people in Parker as well as communities all across the nation.
Commitment to Community
We are dedicated to serving the community and providing the best level of DNA testing services in Colorado.
Facts about DNA Testing in Parker CO
Laws Surrounding Paternity and DNA Testing in Parker, CO
Under Colorado's adoption of the Uniform Parentage Act (UPA), a specific protocol must be followed when a child's parentage needs to be established or paternity is disputed from either parent. According to the UPA, before court-ordered DNA paternity testing can begin, all men presumed to be the possible father, as well as any who claim to be the father, must be made a legal party in the paternity case.
All parties receive notice of the paternity action, where they have the opportunity to be heard in court. In addition to any evidence that's presented, Colorado Statute 13-25-126 allows the court to order all parties to submit to DNA testing to prove the correct parentage. Once the paternity is established, either parental party may request that Douglas County courts, which govern the city of Parker, address additional concerns such as child support, health insurance, and the allocation of parental responsibilities.
Likewise, it's important to remember that under Colorado Statute 19-4-107, a paternity action may be filed prior to the birth of a child by either the biological mother or the presumed father.
News about DNA Testing in Parker, CO
Katie Page of Parker, Colorado became a foster parent in 2016 after divorcing in her early 30's. During her marriage, Katie had dreams of becoming a mother, but experienced fertility issues over the years. After fostering four children, she came across a baby boy named Grayson who was left abandoned at the local hospital. The two bonded quickly and Katie adopted Grayson. Fast forward a month after Grayson's adoption, and Katie received a call about a newborn girl named Hannah who was also in need of a home. Like Grayson, Katie quickly took Hannah under her wing.
After bringing Hannah home, Katie quickly realized the unique first name listed as the biological mother on her hospital bracelet matched that of Grayson's. The children's last names didn't match, but case workers warned Katie the biological mother had lied when filling out her personal information. Following a hunch, Katie had a DNA test done on the two children and was shocked to discover they were indeed biological siblings.
Katie has acknowledged that caseworkers informed her both children were exposed to methamphetamines in the womb. Not only did she save these two little ones from a troubled life, but she also brought two biological siblings together who may have never known each other existed.
Life and People in Parker, CO
Establishing paternity can be a challenge in certain cases, regardless of whether the child is a newborn or young adult. If any hiccups arise, it's important to remember that Colorado law allows paternity actions to be filed by the mother or father up until the child's 18th birthday. Likewise, both Douglas County Child Support Services and the child themselves have the ability to bring legal paternity actions against the parents until their 21st birthday.
Locations
Clinic Hours for DNA Testing in Parker, Colorado
Lincoln Medical Center
11960 Lioness Way Suite 150
Parker, CO 80134
Pre-registration required,
Walk-in with barcode:
---
Monday: 8:00 AM – 5:00 PM
Tuesday: 8:00 AM – 5:00 PM
Wednesday: 8:00 AM – 5:00 PM
Thursday: 8:00 AM – 5:00 PM
Friday: 8:00 AM – 5:00 PM
About this Location:
Find us near Challenger Regional Park.
11051 S Parker Road
Parker, CO 80134
Pre-registration required,
Walk-in with barcode:
---
Monday: 7:00 AM – 3:00 PM
(M Lunch: 11-1 PM)
Tuesday: 7:00 AM – 3:00 PM
(T Lunch: 11-1 PM)
Wednesday: 7:00 AM – 3:00 PM
(W Lunch: 11-1 PM)
Thursday: 7:00 AM – 3:00 PM
(Th Lunch: 11-1 PM)
Friday: 7:00 AM – 3:00 PM
(F Lunch: 11-1 PM)
About this Location:
Get DNA testing in Parker at our location near O'Brien Park and the H2O'Brien Pool.
11339 Pikes Peak Drive
Parker, CO 80138
Pre-registration required,
Walk-in with barcode:
---
Monday: 8:00 AM – 8:00 PM
Tuesday: 8:00 AM – 8:00 PM
Wednesday: 8:00 AM – 8:00 PM
Thursday: 8:00 AM – 8:00 PM
Friday: 8:00 AM – 8:00 PM
Saturday: 8:00 AM – 7:00 PM
Sunday: 8:00 AM – 5:00 PM
About this Location:
Paternity testing in Parker is available here, close by to the Salisbury Equestrian Center.
Neighborhoods In and Around Parker That We Serve
location_city
Auburn Hills
location_city
Horseshoe Ridge
location_city
Salisbury Heights
location_city
Newlin Meadows
Additional Services
We also offer other services, such as:
Citations
menu_book
"Uniform Parentage Act" State of Colorado, https://leg.colorado.gov/sites/default/files/documents/2020A/bills/2020a_1292_01.pdf
menu_book
"Concerning Modification of Child-Related Orders Based on DNA Evidence" State of Colorado, https://www.leg.state.co.us/Clics/Clics2007A/csl.nsf/fsbillcont3/5A25C9222072247E87257251007C4AA2?Open&file=056_01.pdf
menu_book
"Mom learns foster baby is her adopted son's sister, so she adopts her as well" Nicole Pelletiere, https://www.goodmorningamerica.com/family/story/mom-learns-foster-baby-adopted-sons-sister-adopts-60313479
menu_book
"Answers to your Questions About Paternity" Colorado Judicial Branch, https://www.courts.state.co.us/userfiles/File/Media/Brochures/paternity.pdf
menu_book
"Parker, CO: Parker Neighborhoods." Trulia, https://www.trulia.com/CO/Parker/