Hawaii Background Checks
Health Street's line of background checks in Hawaii delivers fast, meticulously researched data on an applicant's criminal history, references, education and employment. We pride ourselves on providing what employers need to inform their decisions about the people they hire. Hawaii employment background checks give companies the assurance that their new hires have been fully vetted and won't pose a risk. Verify if someone is being honest with you before you hire them – with Hawaii background checks from Health Street.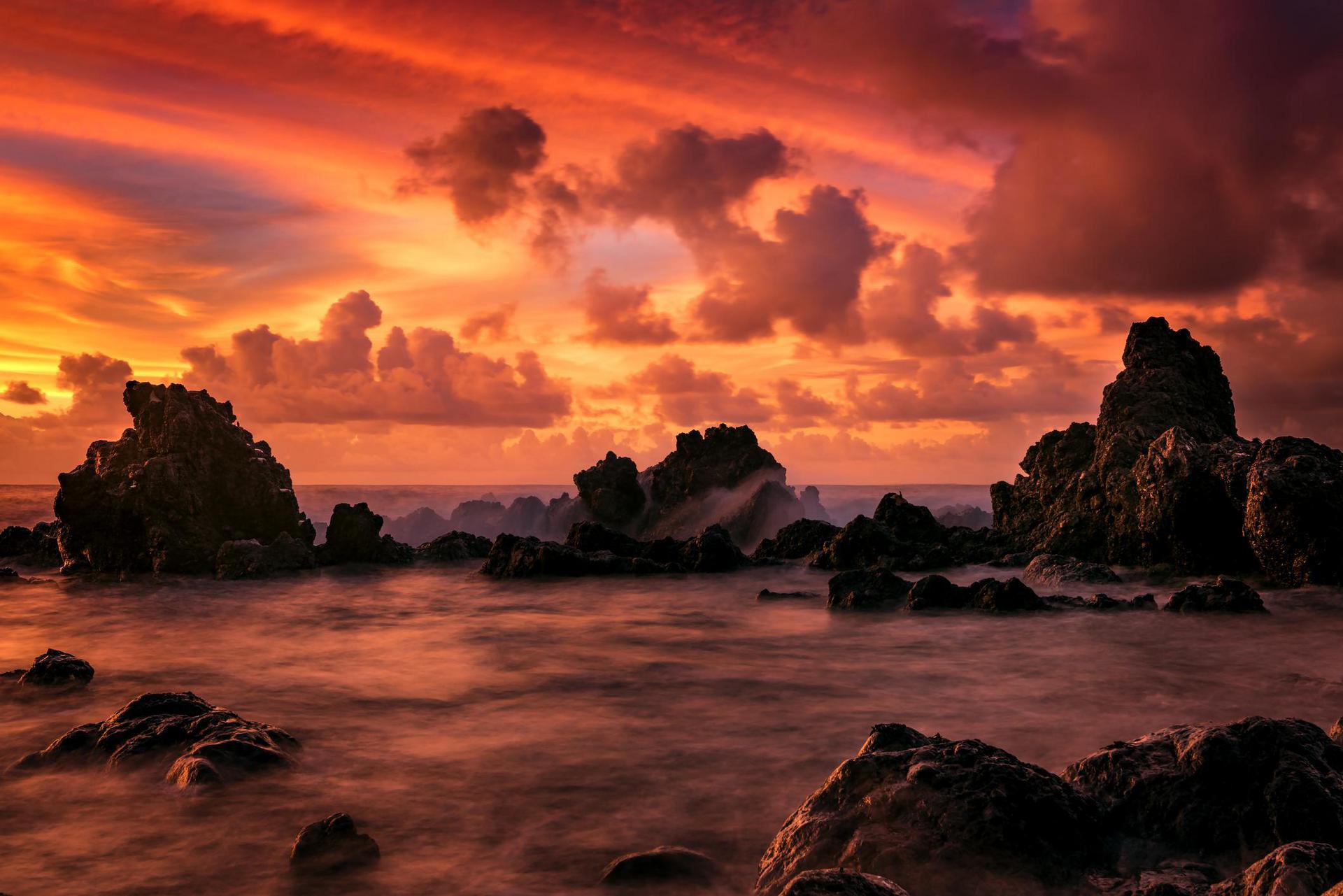 What Background Checks in Hawaii does Health Street offer?
Criminal Background Check Packages
Health Street offers various pre-built packages of employment background checks, or you can mix and match individual checks for an entirely customized solution. Our most popular criminal background check packages begin with a Social Security Number Trace and include checks of national criminal databases and/or courthouse record searches.
Includes:
add
Sex Offender Registry
Includes:
add
Everything in Triple Database (above), plus:
add
Courthouse Repository (State and/or County level)
view_in_ar
Resume Verification
services check an applicant's job history, degrees earned, licnesure, and references. From $39.
Why Health Street For Hawaii Background Checks?
Criminal background check in the Aloha State must be done in accordance with state law. There are very specific requirements that companies must follow in order to perform a legally compliant background check, and it varies by state. Health Street's understanding of local laws combined with advanced technologies help keep you in compliance with Hawaii background check laws.
A Credit Reporting Agency, or CRA, should do more than just checking a public database on your behalf. Running background checks present a pair of equally troublesome risks:
forward
Not uncovering a past criminal record.
forward
Revealing excess information that cannot, by law, be factored into the hiring process.
If you receive information from your CRA that you are not permitted to include in your hiring decision, you can run afoul of laws such as the Americans with Disabilities Act (ADA) or the Federal Fair Credit Reporting Act (FCRA). On the flip side, if you miss a critical criminal record, it can be even more devastating. For these reasons, it's critically important to work with a CRA with experience performing comprehensive employment background checks in Hawaii.
Background Check Laws that Safeguard Employers in the State of Hawaii
One of the issues that many employers have with background check legislation is that it can change frequently. Hawaii was the first state to enact ban-the-box legislation in 1998, and since then legislation like December 2018's federal First Step Act has impacted how both public and private employers in the Aloha State hire and promote their staff.
As per Hawaii's Fair Chance Law (the formal name of their state-wide ban-the-box law), employers may only conduct a background check on an applicant after a conditional offer of employment has been extended. If a past criminal conviction appears on their record, employers should carefully consider whether "the conviction record bears a rational relationship to duties and responsibilities of that position" before withdrawing their offer of employment.
Prior to the passage of this law, employers were able to consider arrests as well as court records in their decision-making process. Now, convictions that have occurred within the last 10 years are the only records that employers can consider during a background check. If the conviction resulted in a period of incarceration, the time spent in incarceration may still be considered by the employer if it's within the 10 year period – even if the actual conviction falls outside of this period.
While private employers may choose not to conduct background checks during the hiring process, Hawaii's state law mandates background checks before employment can commence when the applicant is working in a school, in a financial institution, or in security.
Statistics on Crime in the State of Hawaii
Despite Hawaii's laid-back attitude and culture of sun, sand, and surf, there are still violent crimes occurring every day across the islands. It's important to secure a reliable background check on new hires to ensure that your business safeguards its workers, and is protected from liability.
trending_flat
From 2007 – 2017, violent crime rates in Hawaii have remained relatively consistent, dipping to a low of 3,378 incidents in 2012, and rising to a high of 3,603 in 2010.
trending_flat
Larceny-theft is the most frequently occurring crime in Hawaii, with a total of 29,574 incidents in 2017.
trending_flat
2017 marked a significant rise in the number of murders occurring across Hawaii, with 39 arrests for this crime. Most years previous had fewer than 30 murder arrests.
trending_flat
There were 1,077 arrests for robbery in 2017, with the majority of these cases occurring within the city of Honolulu.
DOT Background Screening Services
If you hire truck drivers or other vehicle operators covered by DOT, then you know you have to comply with the Department of Transportation's FMCSA modality regulations.. To comply with DOT regs, you must:
forward
Contact previous employers (from before January 2020)
forward
Review the FMCSA Drug and Alcohol Clearinghouse for January 2020 and later.
forward
Run the Hawaii Motor Vehicle Report (MVR).
These measures ensure that your new hire has a safe Hawaii driving record and no drug or alcohol violations in the past three years.
Resume Verification Services
Education verification and reference checks are also critical to the pre-employment background checks in Hawaii. Employers should also verify an applicant's resume, confirming their:
account_balance
education and degrees
account_balance
job history
account_balance
professional licenses and certifications
account_balance
references.
Calling all of the schools and employers on a person's resume to confirm if your applicant is telling the truth could take hours. Fortunately, Health Street can easily handle your Hawaii resume and employment verifications quickly and effectively. We will flag any discrepancies and report them back to you.
Citations
library_books
"1998 Legislative Wrap-Up." State of Hawaii, Office of Information Practices, 1 June 1998, http://oip.hawaii.gov/newsletter/openline-may-june-1998/
library_books
"Navigating the Line: What Hawaii Employers Can and Can't Do With Criminal Background Checks." Hawaii Employers Council, https://www.hecouncil.org/features-of-the-month/feature-of-the-month/navigating-the-line-what-hawaii-employers-can-and-can-t-do-with-criminal-background-checks/203817/?back=fotm
library_books
"Crime in Hawaii – Uniform Crime Reports." State of Hawaii, Crime Prevention and Justice Assistance Division, https://ag.hawaii.gov/cpja/rs/cih/
library_books
"Federal Ban the Box Act Will Require Federal Contractors to Reexamine Exceptions." Hawaii Employers Council, 3 March 2020, https://www.hecouncil.org/news/main/federal-ban-the-box-act-will-require-federal-contractors-to-reexamine-exceptions/