Honolulu Background Checks
Health Street offers a variety of background screening options in the city of Honolulu. Employers may choose from packages for criminal database checks, DOT background checks, healthcare background checks, and resume verification. If only a specific background screening is needed, we also offer individual database checks or the option to "build your own" package.
Simply register online for a background check in Honolulu, or give us a call at (808) 762-1249. Each individual being screened will receive a waiver electronically, and the background check will start automatically as soon as it has been signed. If this is the first time that your company has ordered a background screening through Health Street, then we will also send you an agreement to be signed electronically.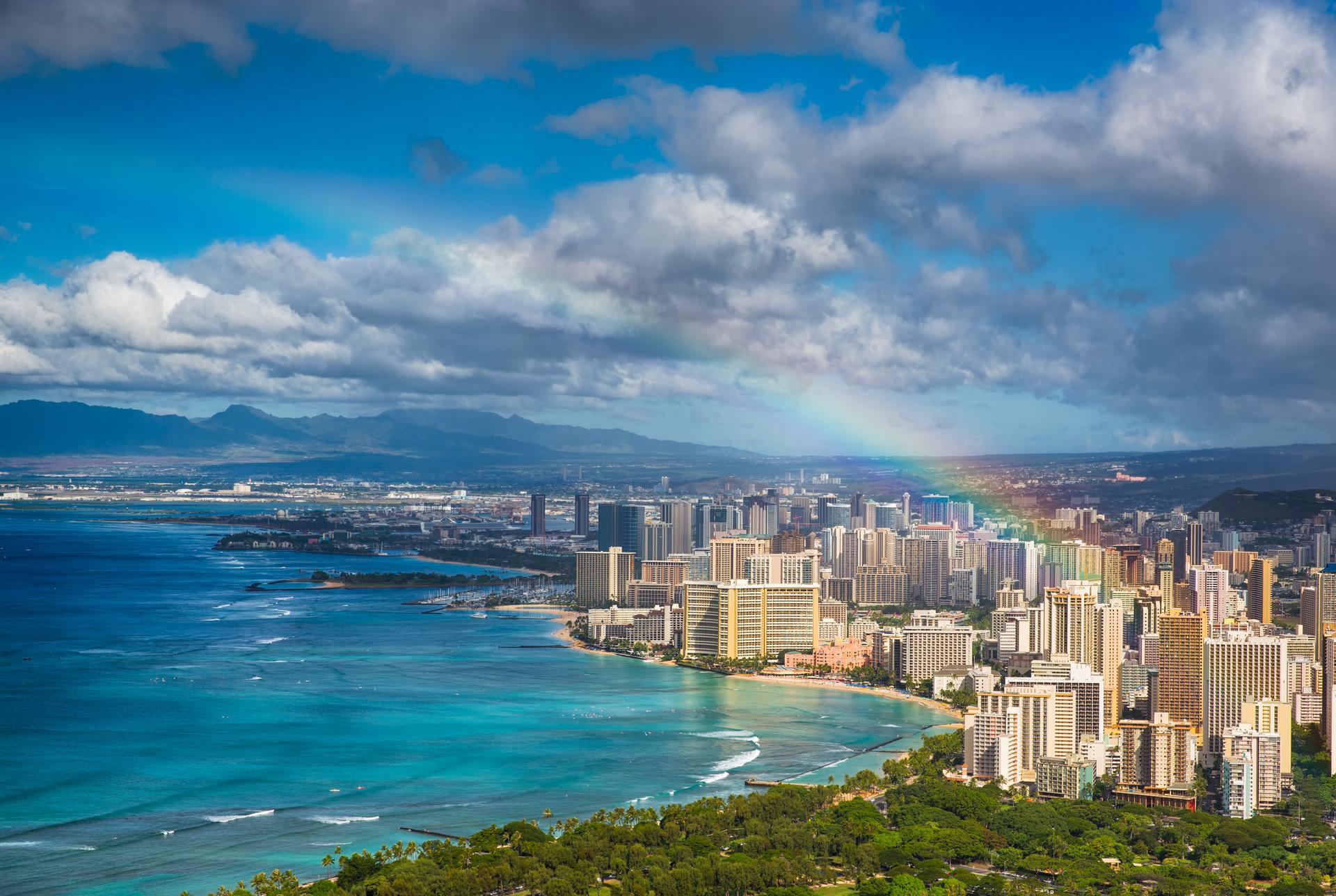 Background Checks – Honlulu, HI
Honolulu Employers Must Follow Background Check Rules
Many employers in Honolulu use background checks to screen their employees. While doing so comes with plenty of benefits, it's also important to follow state and federal rules. According to Honolulu lawyer Kelly Guzzo, employers must follow the federal Fair Credit Reporting Act (FCRA), which requires them to provide written disclosures and obtain written permission before conducting a background check.
If the results of a background check lead you to take adverse action, you must also provide the candidate or employee with a copy of the report so they can verify its accuracy. Common adverse actions include denying employment, denying a promotion, or demoting an employee after receiving background check results.
Statistics About Crime in the City of Honolulu
Overall, the city of Honolulu has lower crime rates than many other similar-sized cities. Here's a look at some of the most recent crime statistics:
double_arrow
In 2020, the violent crime rate in the Honolulu metropolitan area was 246.9 per 100,000 people. This is lower than the national average.
double_arrow
The property crime rate was 2,615.6 per 100,000, which is higher than the U.S. average.
double_arrow
In 2020, there were 27,467 "index" crimes in Honolulu (murder, rape, robbery, assault, burglary, theft, and car theft). This is the lowest rate in five years.
Convicted Murderer Hired for Child Welfare Job in Honolulu
In Honolulu, a pre-employment background check failed to expose a convicted murder, allowing him to obtain a job with the state Department of Human Services in the Child Welfare Services department. In response, advocates for victims of domestic violence are calling for a change to the way the state of Hawaii handles its hiring processes.
When he was 20 years old, Justin Boulay was convicted of strangling his girlfriend and sentenced to 24 years in prison. He only served 12 years of his sentence before being paroled. In 2010, he moved to Honolulu, and in 2019, he applied for a job that would give him direct contact with foster kids and others who had been abused.
The background check used only went back 10 years and was only done locally. This allowed Boulay's prior conviction to slip through the cracks. Advocates now want to change the law to allow the Department of Human Services to conduct full federal background checks prior to hiring.
What Types of Background Screenings Does Health Street Offer in Honolulu?
Criminal Background Screening Packages
Our criminal background screenings for Honolulu always start with a Social Security Number Trace. Choose from one of our popular options below, including the option to build your own package.
Additional Background Screening Services
Our DOT screening services or resume verification can help you save valuable time and ensure that your candidates meet the requirements for the job.
Why Order a Background Check
Why Are Background Checks in Honolulu Important?
The safety of your employees and reputation of your company may be at risk if the wrong candidate is hired. Background screenings can help you identify important information that may determine whether someone is qualified for the job. As with any city, ordering a background screening in Honolulu is a critical step to making sure you hire the best person for the job.
Why Choose Health Street For Honolulu Background Checks?
Health Street has over a decade of experience with performing background checks in Honolulu. Laws and regulations are different depending on the location, so performing a background check independently can be risky. We are here to help employers in Honolulu avoid the risk of legally uncovering too much information during the hiring process, save time and money, and assist in hiring the best candidates for the job.
Citations
menu_book
"Inaccurate Background Checks." Kelly Guzzo, PLC, https://www.kellyguzzo.com/practices/inaccurate-background-checks/
menu_book
"Fair Credit Reporting Act." Federal Trade Commission (FTC), https://www.ftc.gov/enforcement/statutes/fair-credit-reporting-act
menu_book
'Honolulu, Hawaii Crime Rate & Safety." U.S. News & World Report Real Estate, https://realestate.usnews.com/places/hawaii/honolulu/crime
menu_book
Boylan, Peter. "Crime falls during pandemic but Honolulu police, officials expect a surge as restrictions continue to ease." Star Advertiser, 20 June 2021, https://www.staradvertiser.com/2021/06/20/hawaii-news/crime-falls-during-covid-19-police-urge-vigilance/
menu_book
Kawano, Lynn. "Convicted murderer's hiring in Child Welfare Services exposes background check gaps." Hawaii News Now, 7 June 2021, https://www.hawaiinewsnow.com/2021/06/08/convicted-murderers-hiring-child-welfare-services-exposes-gaps-background-check-polices/