Florida Background Checks
As a leader in the background check industry, Health Street delivers a full range of options through our Florida background check packages. Our pre-employment background checks in Florida put you in full control of who you hire. Our comprehensive approach allows us to scan criminal databases, check courthouse records, and verify work and education histories. Partner with Health Street and know exactly who you hire with our background checks in Florida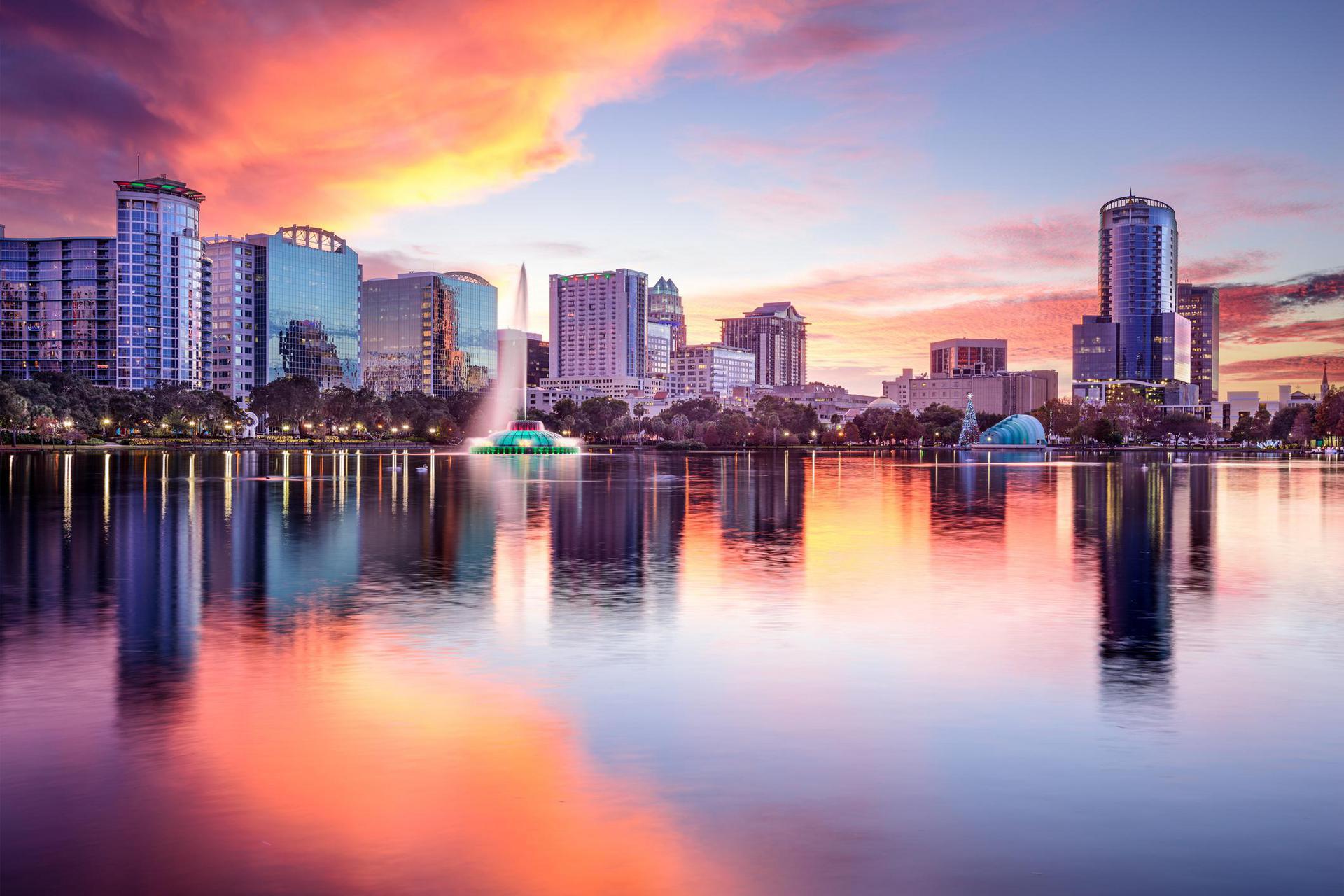 What Background Checks in Florida does Health Street offer?
Criminal Background Check Packages
Health Street's criminal background check packages always start with a Social Security Number Trace. From there, you can add specific background checks, choose from one of our most popular packages, or build your own.
Includes:
add
Sex Offender Registry
Includes:
add
Everything in Triple Database (above), plus:
add
Courthouse Repository (State and/or County level)
view_in_ar
Resume Verification
services to check a person's job history, degrees, and references starting at $39
Why Health Street For Florida Background Checks?
Criminal background check in the Sunshine State must be done in accordance with state law. There are very specific requirements that companies must follow in order to perform a legally compliant background check, and it varies by state. Health Street's understanding of local laws combined with advanced technologies help keep you in compliance with Florida background check laws.
A Credit Reporting Agency, or CRA, should do more than just checking a public database on your behalf. Running background checks present a pair of equally troublesome risks:
forward
Not uncovering a past criminal record.
forward
Revealing excess information that cannot, by law, be factored into the hiring process.
If you receive information from your CRA that you are not permitted to include in your hiring decision, you can run afoul of laws such as the Americans with Disabilities Act (ADA) or the Federal Fair Credit Reporting Act (FCRA). On the flip side, if you miss a critical criminal record, it can be even more devastating. For these reasons, it's critically important to work with a CRA with experience performing comprehensive employment background checks in Florida.
Background Check Laws Specific to the State of Florida
Florida does not have a "ban-the-box" law that limits employer abilities to conduct criminal background checks. Florida does have laws that restrict local or state agencies from denying licenses, permits, or certificates necessary to perform a job based on criminal convictions, unless the conviction was for a felony or first-degree misdemeanor related to the necessary license or permit.
There are no laws in Florida that prohibit an employer from asking a job applicant about their criminal history or convictions at any point in the hiring process. Job applicants in Florida are protected only by federal laws, including the Fair Credit Reporting Act (FCRA) and potentially, by Title VII of the 1964 Civil Rights Act.
The federal EEOC (Equal Employment Opportunity Commission) offers guidance on how employers should consider criminal background when screening job applicants. They must balance the nature of an applicant's criminal history without discriminating against job applicants. Job applicants should also be provided with an opportunity to provide mitigating information about their crime to prospective employers.
One Florida statute does affect Florida job applicants with criminal histories. In Florida, litigants are able to sue a company based on "negligent hiring" if they are injured based on an employee's conduct, as long as the employer failed to uncover or heed a past criminal history. This statute and risk of lawsuits against employers means that Florida employers are more likely to conduct criminal background checks and also more likely to decline a job applicant that has a criminal history which has any relationship to the work being performed.
Statistics on Crime in the State of Florida
Florida records crime statistics using the Department of Justice Uniform Crime Reporting system (UCR). In 2019, the state recorded 541,048 total crimes, a 4.6% decrease over 2018. Over 459,000 of the state's crimes in 2019 were property-related. A total of 81,092 violent crimes were committed, a 1% decrease over 2018.
Florida's 2019 violent crime rate was 382.4 per 100,000, almost identical to the 2017 national violent crime rate of 382.9 per 100,000.
In 2019 in Florida:
bubble_chart
29,912 adults were arrested for violent offenses.
bubble_chart
3,253 juveniles under age 18 were arrested for violent offenses.
bubble_chart
1,121 people were murdered.
bubble_chart
8,439 people were raped.
bubble_chart
16,199 people were victims of armed robbery.
bubble_chart
55,333 people were victims of aggravated assault, but survived.
Also in 2019, there were 357,828 instances of larceny in Florida, including 3,012 incidents of pocket picking and 1,214 instances of purse snatching.
Over $121 million in cash was stolen in Florida in 2019, of which $2.1 million was recovered. The total value of stolen motor vehicles in Florida in 2019 was more than $610 million, while $357 million in value was recovered by authorities. Also in 2019 in Florida, 14,128 bicycles were stolen, a 1% increase over 2018, while most other property crimes declined.
DOT Background Screening Services
If you hire truck drivers or other vehicle operators covered by DOT, then you know you have to comply with the Department of Transportation's FMCSA modality regulations.. To comply with DOT regs, you must:
forward
Contact previous employers (from before January 2020)
forward
Review the FMCSA Drug and Alcohol Clearinghouse for January 2020 and later.
forward
Run the Florida Motor Vehicle Report (MVR).
These measures ensure that your new hire has a safe Florida driving record and no drug or alcohol violations in the past three years.
Credential Verification
Sometimes, the job candidate who seems to be most qualified is lying on his or her resume. In fact, it is quite common for people to misrepresent their education, degrees earned, and work history in order to qualify for a job that they otherwise would not obtain. An unqualified employee – especially one who forges aspects of their experience – creates serious risks for business leaders and HR executives.
Health Street's background checks in Florida can verify a person's resume, confirming the information that they have provided to you about their education, employment history, professional licensure, and degrees earned. We can even check references. Including these options on your background check in Florida gives you and your business the protection it deserves and the knowledge that you are hiring honest, qualified candidates.
Citations
library_books
"Florida Laws on Employer Use of Arrest and Conviction Records." Nolo, https://www.nolo.com/legal-encyclopedia/florida-laws-employer-use-arrest-conviction-records.html
library_books
"Obtaining Criminal History Information." Florida Department of Law Enforcement, http://www.fdle.state.fl.us/Criminal-History-Records/Obtaining-Criminal-History-Information.aspx
library_books
"Crime in Florida Abstract – January to December 2019." Florida Department of Law Enforcement, https://www.fdle.state.fl.us/FSAC/UCR/2019/UCR-Crime-in-Florida-Abstract-Statewide-2019A.aspx
library_books
"2017 Crime in the United States." FBI,
library_books
https://ucr.fbi.gov/crime-in-the-u.s/2017/crime-in-the-u.s.-2017/topic-pages/tables/table-1