Jacksonville Background Checks
Background checks are a key step to ensuring that the right candidate is hired for the job, but can often take a lot of time and require tedious research to avoid legal trouble. Health Street is here to help companies flawlessly accelerate the background screening process in Jacksonville. We can perform criminal database checks, DOT background check services, and even check the references or credentials that a candidate claims on a resume.
Register for a background screening in Jacksonville online or by calling (904) 204-4535. Every individual being screened will receive a waiver electronically, and the background screening will begin automatically once it has been signed. If this is the first time that your company has ordered a background screening through Health Street, then we will also send you an agreement to be signed electronically.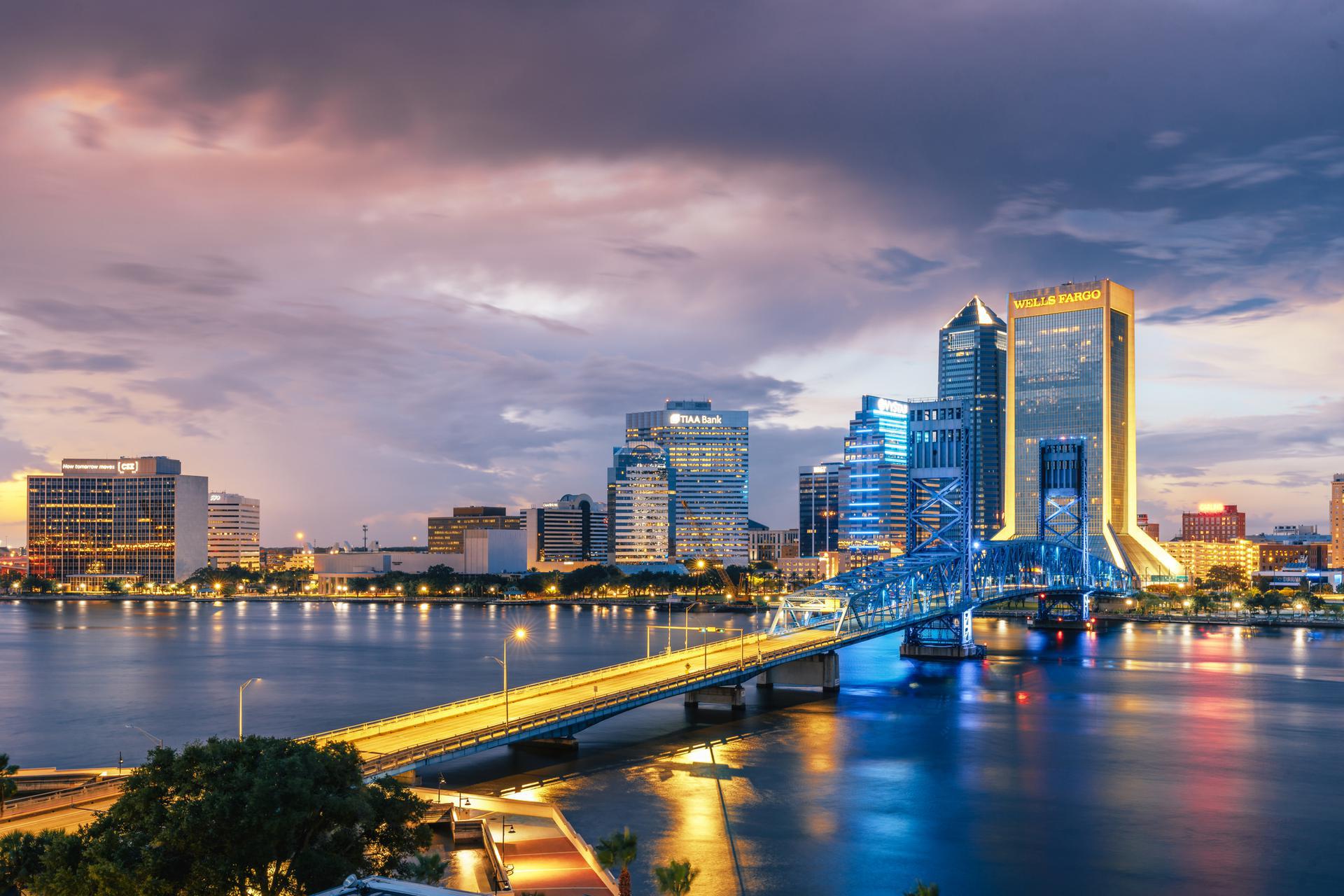 Jacksonville Florida Background Screening
Background Laws Specific to the City of Jacksonville, FL
Jacksonville, FL is one of the few cities in Florida that enforces a Fair Chance Policy so that criminal background checks will not be used in making a hiring decision. Jacksonville has "banned the box," eliminating the question of past criminal histories on a job application. Background checks may only be run after the job has been offered to the applicant. Previous criminal histories will be required for new hires, rather than used for making hiring decisions.
Jacksonville, FL also incorporates the Equal Employment Opportunity Commission (EEOC) criteria for individualized assessment, and the applicant has the right to appeal the denial of their employment.
Statistics About Crime in the City of Jacksonville, FL
chevron_right
In Jacksonville, FL, there are 6.34 crimes committed for every 1,000 people.
chevron_right
The most common violent crime committed in Jacksonville, FL is assault, with about 3,500 assaults each year.
chevron_right
Jacksonville, FL is safer than 8 percent of all cities in the U.S.
chevron_right
There are 36,314 total crimes committed annually in Jacksonville, FL. Of these, 30,398 were property crimes, and 5,916 were violent crimes.
chevron_right
The violent crime rate in Jacksonville is 6.49 per 1,000 residents.
chevron_right
The property crime rate in Jacksonville, FL is 33.35 per 1,000 residents.
chevron_right
The chance of becoming the victim of a violent crime in Jacksonville is 1 in 154.
chevron_right
The chance of becoming the victim of a property crime in Jacksonville is 1 in 30.
Background screening Stories in the City of Jacksonville, FL
In 2020 in Jacksonville, FL, an elementary school teacher was allowed to keep his job, even though he had prior arrests. The Duval County School District hired the second-grade teacher in 2006 and he resigned 10 years later in 2016.
In 2017, the teacher, Hazouri Jr., was arrested for the possession of more than 20 grams of marijuana, which is a felony charge. He also faced a misdemeanor for having drug equipment.
His charges were expunged in 2018, after completing a pre-trial intervention. In 2019, he was rehired by the Duval County Public School District to teach fourth grade. Later that year, he was arrested for heroin possession and faced felony charges, but the state chose not to press charges.
He continued his job with the county, teaching second grade until another arrest in 2020, this time for child pornography. He faced federal charges and was removed from his position.
DCPS said that all candidates for employment or reemployment must undergo background checks under Florida law. DCPS said, "Certain convictions render an applicant completely ineligible for employment. However, the appearance of an arrest on a background check does not necessarily create an automatic barrier to employment. The nature of the arrest, prior work history, and other factors may be considered in employment decisions."
What Types of Background Screenings Does Health Street Offer in Jacksonville?
Criminal Background Screening Packages
Our criminal background screenings for Jacksonville always start with a Social Security Number Trace. Choose from one of our popular options below, including the option to build your own package.
Additional Background Screening Services
Our DOT screening services or resume verification can help you save valuable time and ensure that your candidates meet the requirements for the job.
Why Order a Background Check
Why Are Background Checks in Jacksonville Important?
The safety of your employees and reputation of your company may be at risk if the wrong candidate is hired. Background screenings can help you identify important information that may determine whether someone is qualified for the job. As with any city, ordering a background screening in Jacksonville is a critical step to making sure you hire the best person for the job.
Why Choose Health Street For Jacksonville Background Checks?
Health Street has over a decade of experience with performing background checks in Jacksonville. Laws and regulations are different depending on the location, so performing a background check independently can be risky. We are here to help employers in Jacksonville avoid the risk of legally uncovering too much information during the hiring process, save time and money, and assist in hiring the best candidates for the job.
Citations
menu_book
Avery, Beth and Hernandez, Phil. "Ban the Box – Fair Chance Guide." National Employment Law Project (NELP) / Faces & Voices of Recovery, February 2018, https://facesandvoicesofrecovery.org/wp-content/uploads/2019/06/Ban-the-Box.pdf
menu_book
"Ex-Offender Employment Review Standards." NELP, 1 January 2009, https://www.nelp.org/wp-content/uploads/2015/03/JacksonvilleHRDirective.pdf
menu_book
"Background Screening Summary." NELP, 10 May 2010, https://www.nelp.org/wp-content/uploads/2015/03/JacksonvilleBackgroundScreening.pdf
menu_book
U.S. Equal Employment Opportunity Commission, https://www.eeoc.gov/
menu_book
"Annual Jacksonville, Florida Crime Statistics." Safe Touch, https://safetouch.com/annual-jacksonville-florida-crime-statistics/
menu_book
"Jacksonville, FL Crime Rates." Neighborhood Scout, https://www.neighborhoodscout.com/fl/jacksonville/crime
menu_book
Grant, Robert. "Action News Jax Investigates: school background checks after Hazouri Jr. was employed with DCPS after drug charges." Action News Jax, 10 September 2020, https://www.actionnewsjax.com/news/local/duval-county/hazouri-jr-arrested-drug-charges-while-working-dcps/IRNLW3B2CZEDLIDJ2TC6N62BF4/