North Carolina Background Checks
Health Street's line of background checks in North Carolina delivers fast, meticulously researched data on an applicant's criminal history, references, education and employment. We pride ourselves on providing what employers need to inform their decisions about the people they hire. North Carolina employment background checks give companies the assurance that their new hires have been fully vetted and won't pose a risk. Verify if someone is being honest with you before you hire them – with North Carolina background checks from Health Street.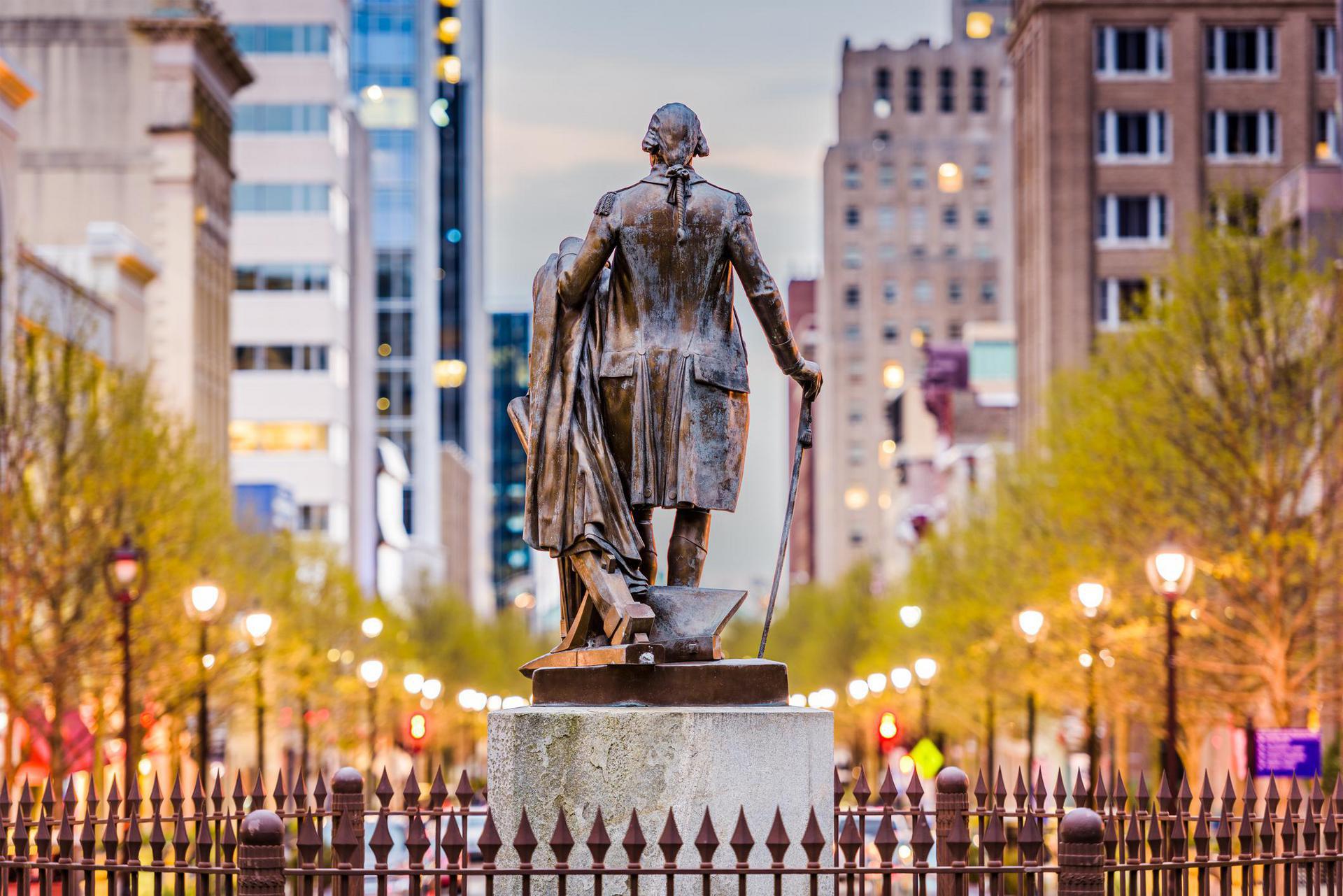 North Carolina Background Check Information
Background Check Laws that Keep Employees and Employers Safe in North Carolina
In North Carolina, employers are allowed to conduct background checks to keep their workplaces safe for both employees and customers. In this state, licensing boards are also permitted to use information gleaned from background checks to make sure that the individuals they are licensing have not committed a crime that involves either fraud or moral turpitude.
In this state, background checks conducted on potential hires may be subject to ban-the-box policies. These policies have mandated that questions about past criminal convictions be removed from job applications and have delayed background checks until later in the hiring process. North Carolina has not signed on to this policy as a state, but several municipalities have voluntarily adopted it. It applies to public sector employees in Charlotte, Cumberland County, Durham and Durham County, and many other individual counties.
Even in ban-the-box jurisdictions, North Carolina law permits private and public sector employers to conduct background checks. Sealed records, as well as records that have been expunged are not to be included in any background check, and applicants do not have to disclose this information to employers.
Arrest records may be included in a background check, but employers need to be careful not to violate discrimination protections laid out in Title VII of the Civil Rights Act and the Fair Credit Reporting Act (FCRA).
Statistics on Crime in the State of North Carolina
Employer background checks in North Carolina protect employers, as well as their other employees and customers. Despite the fact that large parts of North Carolina have low crime, cities like Durham and Charlotte make statewide crime ratesmuch higher.
bubble_chart
The safest municipality in North Carolina is Pinehurst- a largely upper-class community with a crime rate of just 0.93 per 1,000 violent crimes, as compared to the state-wide average of 6.85.
bubble_chart
From 2017 to 2018, violent crime in North Carolina dropped by 9.9%. Most violent crimes saw some decrease state-wide, ranging from a 10.8% drop in murders to a 16.6% drop in arson cases. The only violent crimes to experience a rise were rapes (+14.5%) and motor vehicle theft (+0.6%).
bubble_chart
Overall, more murders were committed with handguns than with any other weapon. In fact, firearms were present in more than 4,000 robberies, and more than 11,000 aggravated assaults.
bubble_chart
Juvenile arrests in North Carolina were also at a ten-year low, dropping from 2,349 arrests for violent crimes in 2009 to only 1,240 in 2018.
What Background Checks in North Carolina Does Health Street offer?
Criminal Background Check Packages
Health Street's criminal background check packages always start with a Social Security Number Trace. From there, you can add specific background checks, choose from one of our most popular packages, or build your own.
Includes:
view_in_ar
Includes:
Includes:
Includes:
add
Mix and match a variety of our background screening services to create your perfect package. This can include criminal database checks, sanctions, resume verifications, and drug testing.
view_in_ar
Resume Verification
services to check a person's job history, degrees, and references starting at $39
Why Health Street For North Carolina Background Checks?
Performing background checks in the Tar Heel State involves knowing and following state rules and regulations which may stipulate what information can be taken into account when making hiring decisions. Requirements vary by state.
Performing background checks on your own is risky and can lead you into legal trouble. Hiring a background check company, known as a Credit Reporting Agency or CRA, is highly advisable. A credit reporting agency's job is to stay abreast of North Carolina background check laws. Reputable CRA's help you avoid pitfalls such as:
do_not_disturb
Not uncovering criminal activity
do_not_disturb
Revealing too much information, including things that by law cannot be considered during the hiring process
The risk of uncovering too much information in a background check is significant. Laws such as the Americans with Disabilities Act (ADA) and the Federal Fair Credit Reporting Act (FCRA) mandate that certain protected information cannot be considered by employers when making hiring decisions. When hiring in North Carolina, it is crucial to use a CRA that understands the complexity of background check laws in North Carolina.
DOT Background Screening Services
If your business hires truck drivers, DOT regulations require that you reach out to prior employers as well as check the FMCSA Drug and Alcohol Clearinghouse for violations. You also need to run a Motor Vehicle Report (MVR) to ensure that your drivers have a clean, safe driving record.
Health Street takes this work off of your hands and stores your North Carolina background checks securely in the same convenient online portal where you can manage your DOT drug testing and random pool. We contact prior employers, check the Clearinghouse on your behalf, and report it all back to you in a comprehensive background check report, that includes:
forward
Conducting historical research of North Carolina driving record.
forward
Contacting prior employers from before the Clearinghouse began in January 2020.
Resume Review and Verification Checks
Education verification and reference checks are also critical to the pre-employment background checks in North Carolina. Employers should also verify an applicant's resume, confirming their: account_balance
account_balance
education and degrees
account_balance
job history
account_balance
professional licenses and certifications
account_balance
references
Calling all of the schools and employers on a person's resume to confirm if your applicant is telling the truth could take hours. Fortunately, Health Street can easily handle your North Carolina resume and employment verifications quickly and effectively. We will flag any discrepancies and report them back to you.
Citations
menu_book
Avery, Beth. "Ban the Box: U.S. Cities, Counties, and States Adopt Fair Hiring Policies." National Employment Law Project, https://www.nelp.org/publication/ban-the-box-fair-chance-hiring-state-and-local-guide/
menu_book
"Criminal background check – Title VII and the Fair Credit Reporting Act." Lexology, 31 May 2012, https://www.lexology.com/library/detail.aspx?g=4e9ca928-2879-4181-8503-e4fc76b2faa6
menu_book
"Enforcement Guidance on the Consideration of Arrest and Conviction Records in Employment Decisions under Title VII of the Civil Rights Act." U.S. Equal Employment Opportunity Commission, 25 April 2012, https://www.eeoc.gov/laws/guidance/enforcement-guidance-consideration-arrest-and-conviction-records-employment-decisions
menu_book
Tong, Mona. "Duke's move to 'ban the box' follows trend established by other universities, states." The Chronicle, 1 November 2018, https://www.dukechronicle.com/article/2018/11/dukes-move-to-ban-the-box-follows-trend-established-by-other-states-universities#:~:text=Although%20North%20Carolina%20has%20no,for%20government%20and%20public%20employment
menu_book
"Crime in North Carolina 2018." North Carolina State Bureau of Investigation (NCSBI), January 2020, http://ncsbi.gov/Services/SBI-Statistics/SBI-Uniform-Crime-Reports/2018-Annual-Summary.aspx
menu_book
"Safest Cities in North Carolina." Alarms.org, 11 February 2020, https://www.alarms.org/safest-cities-in-north-carolina/#:~:text=Safest%20Cities%20in%20North%20Carolina%20%E2%80%93%202020&text=Overall%2C%20North%20Carolina's%20violent%20and,of%203.69%20offenses%20per%201%2C000