Indianapolis Background Checks
Whether you're looking for a full criminal background screening or just to perform a background check in one database, Health Street has background check options for any company in Indianapolis. Our employee background screenings help you thoroughly screen your candidates, save valuable time in the process, and avoid legal trouble.
Registering for a background check in Indianapolis is easy. Simply register online, or by calling us at (317) 342-1691. If this is the first time that your company has ordered a background screening through Health Street, then we will send you an agreement via email. The person being screened will also receive a waiver to be signed electronically, which allows us to automatically begin the background screening as soon as the waiver has been signed.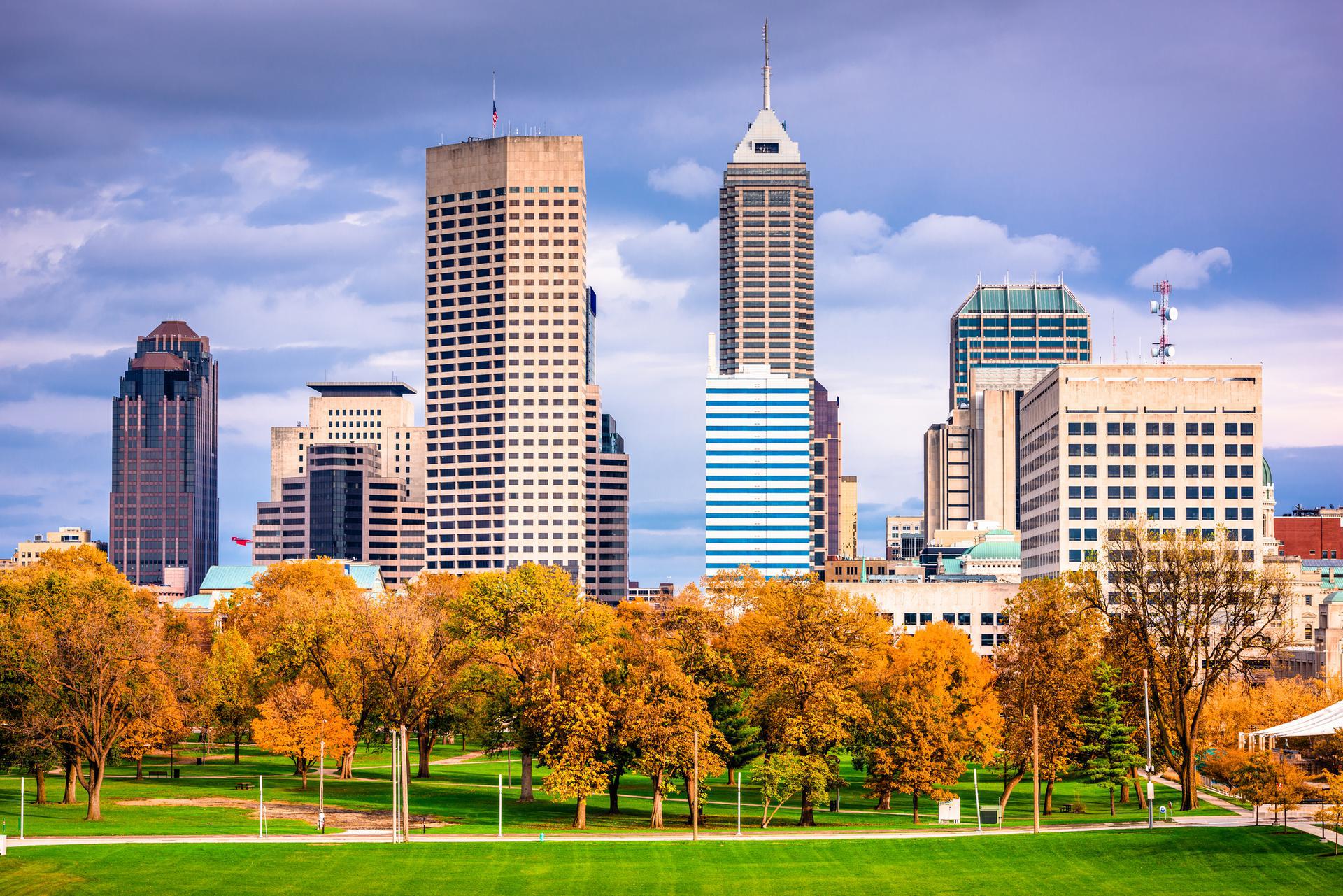 Indianapolis Background Checks
Statistics About Crime in the City of Indianapolis
arrow_right_alt
The number of homicides recorded in the city of Indianapolis hit an all-time high in 2020 with a total of 245 cases.
arrow_right_alt
In 2020, the violent crime rate for the city of Indianapolis was 446.3 per 100,000 residents.
arrow_right_alt
The property crime rate for Indianapolis in 2020 was 2160.9 per 100,000 residents.
Background Check Laws Specific to the City of Indianapolis
In addition to federal background screening laws, Indianapolis employers also have state-specific regulations that must be followed during the hiring process. In 2017, Indiana Governor Eric Holcomb signed an executive order establishing the Fair Chance Hiring Process within the state. Under this law, state position employers may no longer ask applicants if they have previously been arrested or convicted of a crime.
Outside of employer practices, there are also regulations placed on the background check providers in the state of Indiana. Under Indiana state code IC § 24-4-18-7, background check providers are prohibited from reporting criminal history on an employer-requested background check that has not been updated in the previous 60 days. Likewise, the background screening provider may not disclose any information regarding expunged records or information about Class D felonies that were convicted as misdemeanors.
Background Screening Stories Relating to the City of Indianapolis
In 2014, Indianapolis City-County Council passed a "ban-the-box" law that created new background check restrictions for city employers. Under the ordinance, position applications for city jobs and city vendors were not allowed to include questions about past criminal convictions. However, in 2017, the state of Indiana became the first state to ban "ban-the-box" regulations. With this new regulation, previous "ban-the-box" regulations passed in Indianapolis were voided.
Under new statewide regulation, a local government like Indianapolis may not prohibit an employer from obtaining and using background criminal history information during the hiring process. This new regulation comes with Governor Holcomb's strong disapproval of restricting hiring and background check processes for private employers. Although Governor Holcomb went on to establish the Fair Chance Hiring Process in 2017, these regulations preventing the request of past criminal history during the application process only pertains to state positions.
What Types of Background Screenings Does Health Street Offer in Indianapolis?
Criminal Background Screening Packages
Our criminal background screenings for Indianapolis always start with a Social Security Number Trace. Choose from one of our popular options below, including the option to build your own package.
Additional Background Screening Services
Our DOT screening services or resume verification can help you save valuable time and ensure that your candidates meet the requirements for the job.
Why Order a Background Check
Why Are Background Screenings in Indianapolis Important?
Background checks for employment are critical to making informed decisions and hiring the best candidates for your company. Ordering a background screening in Indianapolis can reduce risks and create a safer workplace for your employees. Hiring the wrong people for the job can have a detrimental impact not only on your employees, but possibly even the reputation of the company.
Why Choose Health Street For Indianapolis Background Screenings?
Effective background screenings require knowing and following rules and regulations that can vary by location. For this reason, completing background checks by yourself can result in legal trouble. Health Street has over a decade of experience monitoring laws and regulations to ensure compliance in Indianapolis.
Health Street can help you quickly and efficiently expose criminal activity, avoid uncovering more information than legally allowed, and answer any questions that you may have along the way.
Citations
menu_book
"Arrests Offense Counts in Indianapolis Police Department." FBI Crime Data Explorer, https://crime-data-explorer.app.cloud.gov/pages/explorer/crime/arrest
menu_book
"Indianapolis' homicide rate greater than Chicago's." Fox 59, https://fox59.com/news/indycrime/indianapolis-homicide-rate-greater-than-chicagos/
menu_book
"Crime Rate 2020." U.S. News and World Report, https://realestate.usnews.com/places/indiana/indianapolis/crime
menu_book
"Fair Chance Hiring Process." State of Indiana, https://www.in.gov/gov/files/Executive-Order-17-15-Fair-Chance-Hiring.pdf
menu_book
"IC § 24-4-18-7." Indiana General Assembly, http://184.175.130.101/legislative/laws/2018/ic/titles/024
menu_book
"Indiana Bans 'Ban the Box' But with New Protections for Employers and an Executive Order on 'Fair Chance Hiring.'" Indianapolis Bar Association, https://www.indybar.org/index.cfm?pg=LaborEmploymentNews&blAction=showEntry&blogEntry=6056