San Francisco Background Checks
Background checks are a key step to ensuring that the right candidate is hired for the job, but can often take a lot of time and require tedious research to avoid legal trouble. Health Street is here to help companies flawlessly accelerate the background screening process in San Francisco. We can perform criminal database checks, DOT background check services, and even check the references or credentials that a candidate claims on a resume.
Register for a background screening in San Francisco online or by calling (415) 233-4549. Every individual being screened will receive a waiver electronically, and the background screening will begin automatically once it has been signed. If this is the first time that your company has ordered a background screening through Health Street, then we will also send you an agreement to be signed electronically.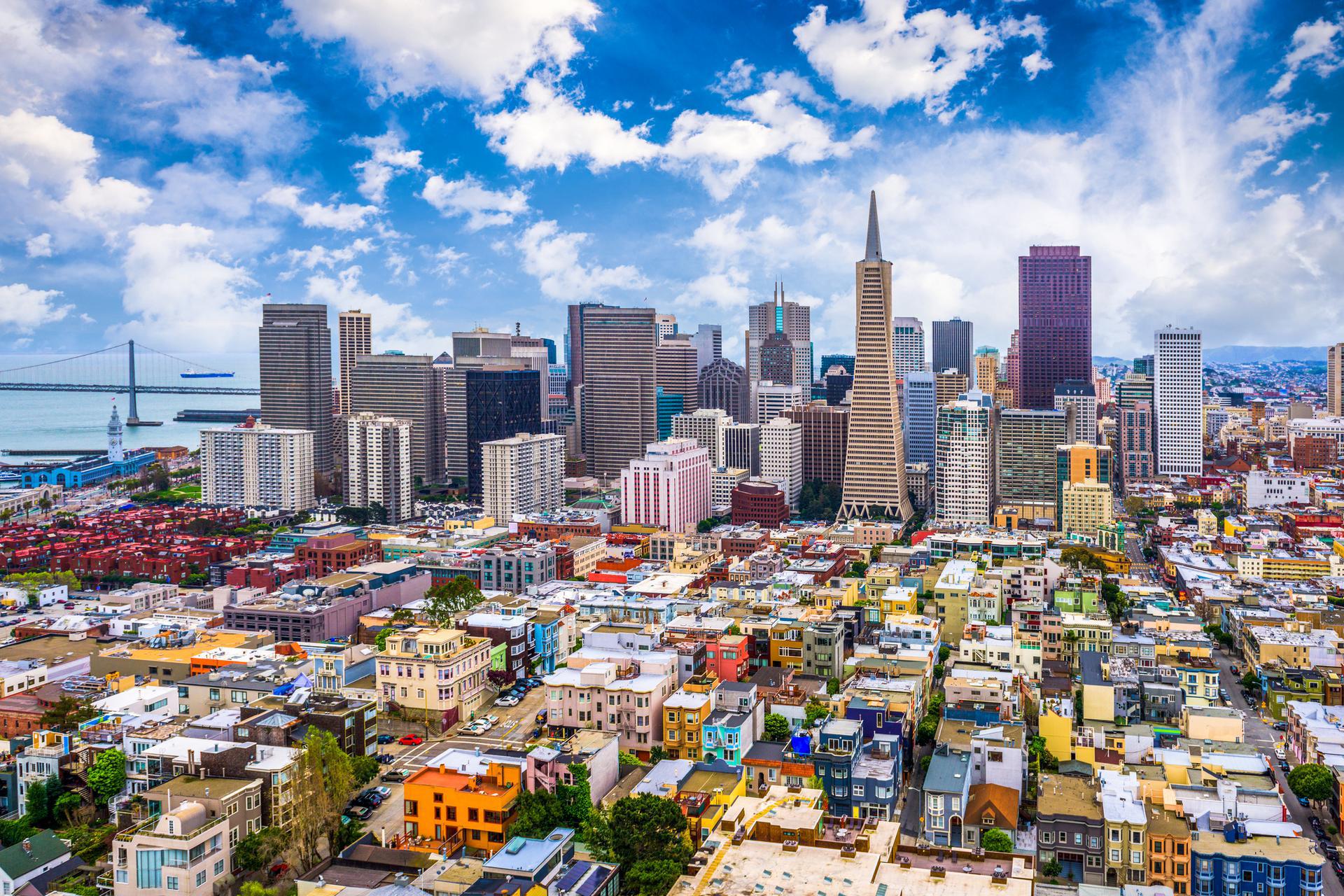 San Francisco, CA – Background Check
Statistics About Crime in the City of San Francisco
arrow_right_alt
The
rate of theft
in San Francisco decreased approximately 38% between 2019 and 2020 from a total of 42,042 offenses to 25,669.
arrow_right_alt
In 2020, San Francisco law enforcement recorded
4,734 violent crimes
which included offenses such as homicide, robbery, and aggravated assault.
arrow_right_alt
A total of 37,185 property crimes were recorded by San Francisco law enforcement in 2020 which consisted of various offenses including burglary, motor vehicle theft, and arson.
Background Check Laws Specific to the City of San Francisco
Outside of federal law, San Francisco employers must follow city-specific background check laws when considering an applicant for potential employment. In February 2014, the San Francisco Board of Supervisors passed the Fair Chance Ordinance (FCO) which implemented new regulations pertaining to background checks. This ordinance pertains to employers with five or more employees worldwide in addition to all city contractors.
Under the ordinance, an employer is not allowed to inquire about previous arrests or convictions on a job application. Likewise, the employer cannot conduct a background check on an applicant until after a conditional offer for employment has been made. When a background check is allowed to be completed, the employer may only consider convictions that pertain directly to the job as long as it is less than seven years old.
In the event that an employer rejects an applicant based on a background check, the employer must provide a copy of the background check and provide seven days for the applicant to respond with evidence that can be used as support for reconsideration.
Background Screening News in the City of San Francisco
In March 2018, San Francisco District Attorney George Gascón filed a lawsuit against the home services provider company HomeAdvisor. Gascon alleged that the company, which routinely connects San Francisco residents with numerous plumbers and electricians, falsely advertised their criminal background check efforts to customers.
Case details claim HomeAdvisor frequently informed customers that contractors were subject to criminal background checks that were often never completed. Reports say the company aired 15 television and radio ads across the San Francisco area that all allege consistent background screening processes. The case highlighted the importance of the background check process, especially for service-based contractors and employees who enter customer homes.
What Types of Background Screenings Does Health Street Offer in San Francisco?
Criminal Background Screening Packages
Our criminal background checks for San Francisco always begin with a Social Security Number Trace. We offer the option to build your own package or select from one of our popular background check packages below.
This package can be mixed and matched to meet your needs, including options from our criminal database checks, resume verifications, sanctions, and drug testing. The price will be determined by the combination of services selected.
Additional Background Screening Services
Our DOT screening services or resume verification can help you save valuable time and ensure that your candidates meet the requirements for the job.
Beginning at $39, our resume verification services can be used to check a person's work history, credentials or certifications, and references.
Why Order a Background Screening in San Francisco
What Is the Importance of Professional Background Screening?
In order to make informed hiring decisions, it's important to see the full picture. Background checks can confirm the information that a candidate has provided you with, or they can reveal criminal activity that may not have been disclosed during the interviewing process. Ordering a background check in San Francisco is a critical step to ensuring you maintain a safe workplace for your employees, as well as protect the team morale and reputation of the company.
Why Choose Health Street For San Francisco Background Checks?
Unless you're experienced in keeping updated with the background screening laws and regulations of your location, performing a background check by yourself can be risky. Health Street has expertise in this area, and can help you avoid revealing information about your candidate that is not legally permitted in the hiring process. We are committed to helping employers in San Francisco protect their businesses and save time hiring the best candidates.
Citations
menu_book
"Crime Data." San Francisco Police Department, https://www.sanfranciscopolice.org/stay-safe/crime-data/crime-dashboard
menu_book
"Violent Crime Rate and Property Crime Rate." City and County of San Francisco, https://sfgov.org/scorecards/public-safety/violent-crime-rate-and-property-crime-rate
menu_book
"Fair Chance Ordinance." Office of Labor Standards Enforcement, https://sfgov.org/olse/fair-chance-ordinance-fco
menu_book
"SF sues HomeAdvisor for skipping background checks." Curbed San Francisco, https://sf.curbed.com/2018/3/21/17146290/gascon-san-francisco-homeadvisor-lawsuit-background-checks