West Virginia Background Checks
Background checks in West Virginia are a widely accepted way to protect businesses from hiring someone with a criminal history that might put your workforce, your customers, or your finances at risk. A criminal background check in West Virginia from Health Street is also a great way to protect against hiring job applicants who falsify their resume, lie about their degrees, or otherwise misrepresent themselves on the job application. Companies can even be held liable for negligent hiring if they do not properly vet new hires who later cause harm in the workplace. Conduct background checks with Health Street in the state of West Virginia to verify who you are hiring.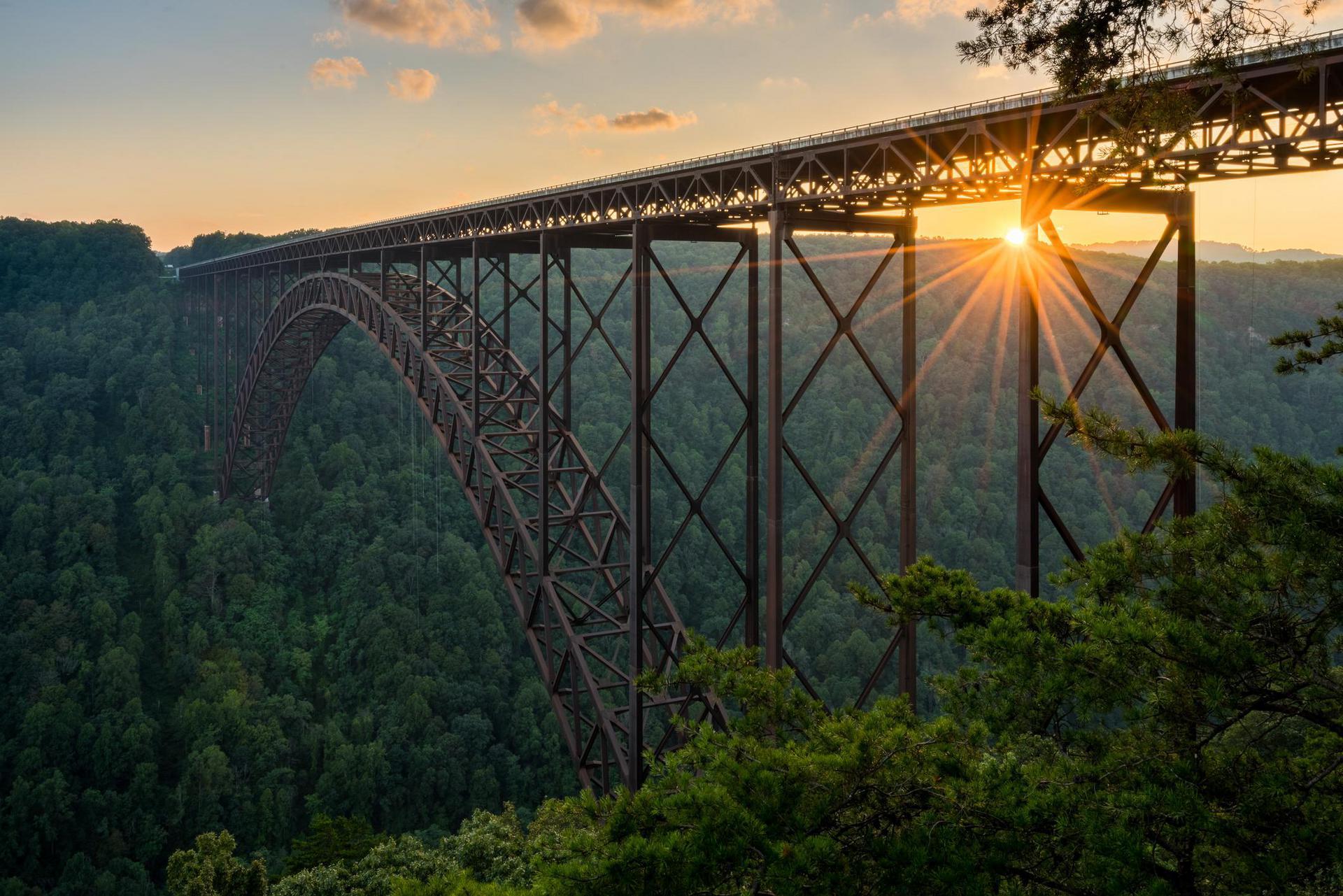 What Background Checks in West Virginia does Health Street offer?
Criminal Background Check Packages
Health Street's criminal background check packages always start with a Social Security Number Trace. From there, you can add specific background checks, choose from one of our most popular packages, or build your own.
Includes:
add
Sex Offender Registry
Includes:
add
Everything in Triple Database (above), plus:
add
Courthouse Repository (State and/or County level)
view_in_ar
Resume Verification
services to check a person's job history, degrees, and references starting at $39
Why Health Street For West Virginia Background Checks?
Criminal background check in the Mountain State must be done in accordance with state law. There are very specific requirements that companies must follow in order to perform a legally compliant background check, and it varies by state. Health Street's understanding of local laws combined with advanced technologies help keep you in compliance with West Virginia background check laws.
A Credit Reporting Agency, or CRA, should do more than just checking a public database on your behalf. Running background checks present a pair of equally troublesome risks:
forward
Not uncovering a past criminal record.
forward
Revealing excess information that cannot, by law, be factored into the hiring process.
If you receive information from your CRA that you are not permitted to include in your hiring decision, you can run afoul of laws such as the Americans with Disabilities Act (ADA) or the Federal Fair Credit Reporting Act (FCRA). On the flip side, if you miss a critical criminal record, it can be even more devastating. For these reasons, it's critically important to work with a CRA with experience performing comprehensive employment background checks in West Virginia.
Background Check Laws in West Virginia
When performing a background check in West Virginia, you need to make sure you're following state and federal laws for the protection of your employees and for your business.
In West Virginia, like other states, you need to abide by the federal Fair Credit Reporting Act (FCRA), as well as follow the guidelines given by the Equal Employment Opportunity Commission (EEOC). These are federal laws to protect the fairness and accuracy of the information given on an applicant, as well as to prevent discrimination.
The state of West Virginia also requires you to abide by the West Virginia Human Rights Act, which was put into place to ensure that every citizen has equal rights, including rights to employment. Discrimination is prohibited based on race, age, gender, sex, religion, ancestry, familial status, national origin, blindness, and disability.
It is also required in West Virginia that anyone who is licensed through the West Virginia Department of Health and anyone who works in a long-term care facility will undergo both state and federal background checks. Long-term care facilities include nursing homes, hospice care, adult daycare, and long-term care hospitals. These initial background checks include registry checks and criminal background checks that are fingerprint-based. This is a web-based system that allows employers to check the background of an applicant prior to hiring them, avoiding the cost of a criminal history background check. Once the background checks are reviewed, employers will be notified of the applicant's eligibility for employment. Applicants that are disqualified may submit a variance within 30 days of the ineligibility notice. This program is known as West Virginia Clearance for Access: Registry and Employment Screening Services (WV CARES).
West Virginia is a closed record state, meaning that background information cannot be obtained by the public. You are still able to request a background check as long as the applicant is aware and signs an agreement.
West Virginia Statistics on Crime
people_alt
The total cases of violent crime reported in West Virginia have started to decline in 2018, after being on the rise from 2007-2017.
people_alt
The number of violent crimes reported in 2017 was 6,564 and in 2018 was 5,236.
people_alt
The population has also seen a decline of 11,216 people from 2017-2018.
people_alt
Property crime has affected 27 percent of West Virginia residents in the past year.
people_alt
Violent crime has affected 8 percent.
people_alt
West Virginia's safest city is known to be Weirton with a population of 18,542. There were no reports of murder or robbery here in 2018.
DOT Background Screening Services
If you hire truck drivers or other vehicle operators covered by DOT, then you know you have to comply with the Department of Transportation's FMCSA modality regulations.. To comply with DOT regs, you must:
forward
Contact previous employers (from before January 2020)
forward
Review the FMCSA Drug and Alcohol Clearinghouse for January 2020 and later.
forward
Run the West Virginia Motor Vehicle Report (MVR).
These measures ensure that your new hire has a safe West Virginia driving record and no drug or alcohol violations in the past three years.
Credential Verification
Sometimes, the job candidate who seems to be most qualified is lying on his or her resume. In fact, it is quite common for people to misrepresent their education, degrees earned, and work history in order to qualify for a job that they otherwise would not obtain. An unqualified employee – especially one who forges aspects of their experience – creates serious risks for business leaders and HR executives.
Health Street's background checks in West Virginia can verify a person's resume, confirming the information that they have provided to you about their education, employment history, professional licensure, and degrees earned. We can even check references. Including these options on your background check in West Virginia gives you and your business the protection it deserves and the knowledge that you are hiring honest, qualified candidates.
Citations
library_books
"Fair Credit Reporting Act – 15 U.S.C. §§ 1681-1681x" Federal Trade Commission (FTC), https://www.ftc.gov/enforcement/statutes/fair-credit-reporting-act
library_books
U.S. Equal Employment Opportunity Commission. https://www.eeoc.gov/
library_books
"Your Guide to Frequently Asked Questions in Discrimination Complaints." West Virginia Human Rights Commission, https://hrc.wv.gov/Documents/WVHRC%20faq%20brochure.pdf
library_books
"West Virginia Code – §5-11-9. Unlawful discriminatory practices." West Virginia Legislature, http://www.wvlegislature.gov/WvCoDe/ChapterEntire.cfm?chap=5&art=11§ion=9
library_books
"WV Cares: Mission Statement." Office of Inspector General, West Virginia Department of Health & Human Resources, https://www.wvdhhr.org/oig/wvcares.html
library_books
"National Service Criminal History Checks in West Virginia." Corporation for National and Community Service, https://www.nationalservice.gov/sites/default/files/documents/West%20Virginia_508_1.pdf
library_books
"West Virginia Crime Rates 1960 – 2018." Disaster Center, http://www.disastercenter.com/crime/wvcrime.htm
library_books
"2018 Crime in the United States." Federal Bureau of Investigation, Department of Justice, https://ucr.fbi.gov/crime-in-the-u.s/2018/crime-in-the-u.s.-2018/tables/table-8/table-8-state-cuts/west-virginia.xls
library_books
Edwards, Rebecca. "West Virginia's 20 Safest Cities in 2020." SafeWise, 1 July 2020, https://www.safewise.com/blog/safest-cities-west-virginia/#:~:text=The%20state's%20property%20crime%20rate,property%20crime%20rate%20was%2017.9.