Rhode Island Background Checks
Health Street's comprehensive range of criminal background checks in Rhode Island offers employers a thorough view of a job applicant's records and resume. Whether you are looking for a basic criminal database search or an in-depth dive into court records, employment history, education degrees, credentials, references and more, Health Street's Rhode Island background checks get you the information that you need to make decisions that protect your staff, business and yourself. Background checks in Rhode Island from Health Street are fast, easy, and informative.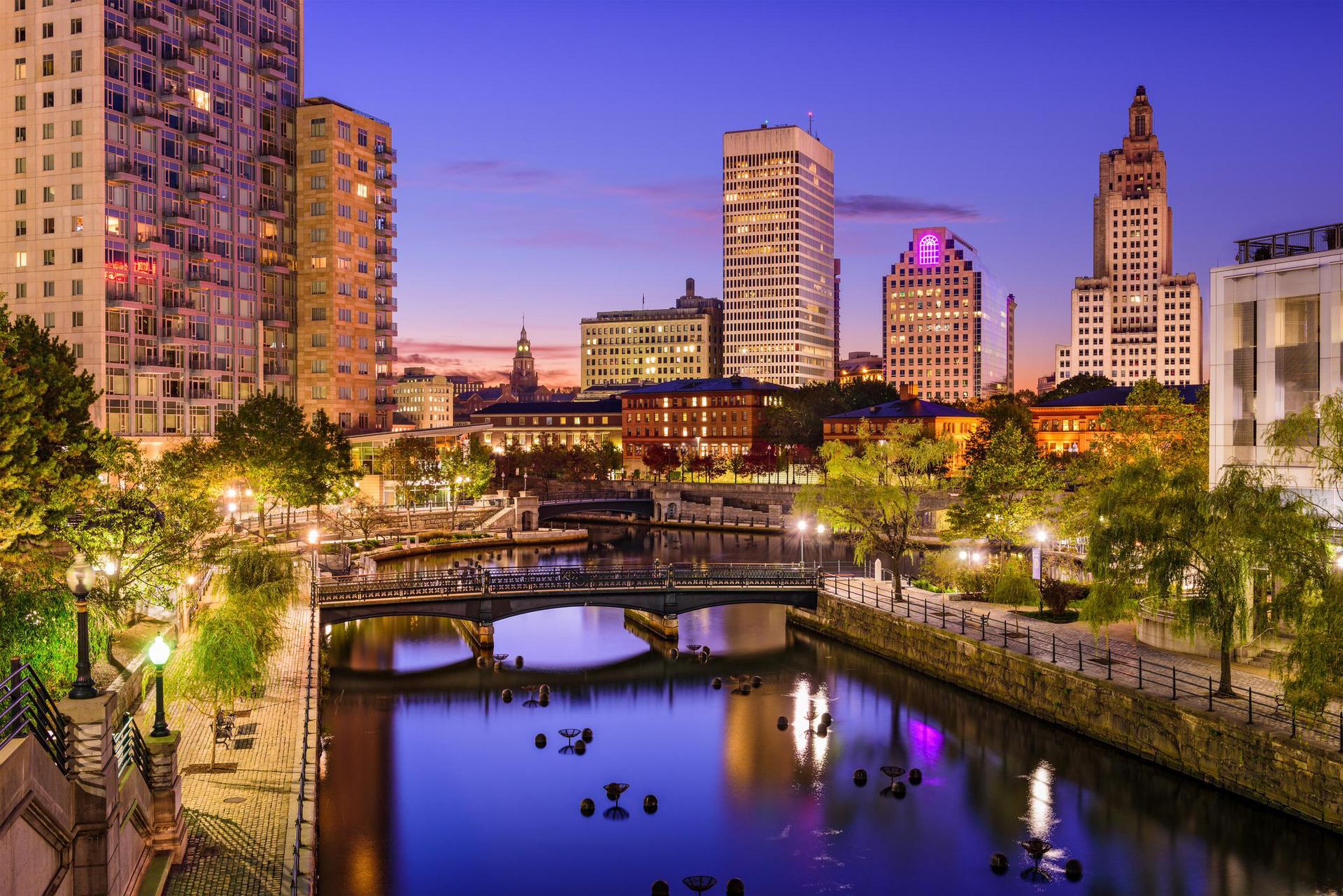 What Background Checks in Rhode Island does Health Street offer?
Criminal Background Check Packages
Health Street offers various pre-built packages of employment background checks, or you can mix and match individual checks for an entirely customized solution. Our most popular criminal background check packages begin with a Social Security Number Trace and include checks of national criminal databases and/or courthouse record searches.
Includes:
add
Sex Offender Registry
Includes:
add
Everything in Triple Database (above), plus:
add
Courthouse Repository (State and/or County level)
view_in_ar
Resume Verification
services check an applicant's job history, degrees earned, licnesure, and references. From $39.
Why Health Street For Rhode Island Background Checks?
Health Street combines industry knowledge, a committment to accuracy, and a spirit of fairness when performing background checks in the Ocean State. Comprehensive employment screenings keep you and your business from stumbling into legal problems. A thorough background screening is essential to confirming that your new hires in Rhode Island are qualified and honest.
Health Street's combination of high tech and high touch make background checks in Rhode Island fast and reliable. We offer simple, secure web technology matched with local court runners to protect your company.
Due diligence is critical. Poorly performed background checks can expose you in the following ways:
do_not_disturb
Not uncovering a past criminal record.
do_not_disturb
Revealing personal or excess information that cannot, by Rhode Island employment law, be taken into account.
In either case, you could be held legally liable. It is critical that you stay in commpliance with local labor laws. Let Health Street's experts conduct your background checks in Rhode Island so you'll know that your candidates have been fully and properly vetted before hire.
Background Check Laws Specific to the State of Rhode Island
In Rhode Island, America's smallest state by area, a wide variety of state and federal laws govern the use of background checks for employment purposes. Formally called the State of Rhode Island and Providence Plantations, this state follows both the federal Fair Credit Reporting Act (FCRA), as well as ban-the-box laws which were enacted statewide in 2014.
The ban-the-box law prohibits employers from asking applicants any questions about their criminal history until the first interview at the earliest. At that point, employers may make inquiries, either formally or informally, about their past convictions. Under similar laws passed previously, this ban only extended to arrests or charges.
This new law, which was written as an amendment to the Rhode Island Fair Employment Practices Act, applies to any public or private company with more than 4 employees, with some exemptions for religious institutions and law enforcement positions.
There are only two exceptions to the law currently in place. The first is if either state or federal law would disqualify a person with a certain criminal history from being hired, and the second is if the position requires any kind of fidelity bond which would be impossible to obtain with a criminal record.
Even after the first interview, employers must be cautious that their hiring practices don't violate the rights of applicants under the U.S. Equal Employment Opportunity Commission (EEOC). This includes making sure every applicant is treated equally and avoiding questions about sensitive issues like medical history and financial standing, unless you have been cleared to ask these questions based on the scope of the job in question.
Relevant Statistics on Crime in the State of Rhode Island
Since it's so small and sparsely populated, Rhode Island is considered one of the safest states in the United States. Despite that fact, crime still occurs here, and it's important to consider the security of your company when making hiring decisions.
panorama_fish_eye
In 2019, 219 incidents of violent crime per 100,000 population occurred in the state of Rhode Island.
panorama_fish_eye
Roughly 30 people per 100,000 population died as a result of drugs in Rhode Island in 2019. This number is quite a bit higher than it was in 2016, increasing by 39% in three years.
panorama_fish_eye
Overall, violent crime was down by 6.3% from 2017 to 2018, with just 2,317 incidents state-wide in 2018.
panorama_fish_eye
16 murders were committed statewide in 2018.
DOT Background Screening Services
Health Street can perform the often tedious work of DOT background checks for you. We will report our findings in a clear background check document stored in a secure online portal with your other driver file records. The report will include:
forward
Drug and alcohol violations from prior employers from before the Clearinghouse was initiated
forward
FMCSA Clearinghouse details
You will be able to review this driver background check in the same convenient place where you manage your Rhode Island criminal background screening, DOT random pool, and driver files.
Resume Review and Verification Checks
When evaluating a job applicant, the first thing a hiring manager tends to look at is their resume. But what if the schools attended, degrees earned, job titles held, and other credentials were embellished, exaggerated, or outright fabricated? Before making that hire, you can rest easy knowing that Health Street can add resume verification to our Rhode Island background checks.
Resume fraud is unfortunately all too common in Rhode Island. Our resume verification services provide a definitive check on everything listed on your applicant's resume. This includes:
account_balance
education verification to confirm the degrees and certifications stated.
account_balance
employment history to check that they have held the jobs claimed
account_balance
professional license verification to confirm they have the certifications required.
Be sure that the person you want to hire is really who they say they are by ordering resume verification services from Health Street.
Citations
library_books
Smith, Monica. "R.I. Enacts 'Ban-the-Box' Law." RICares, 19 May 2017, https://www.ricares.org/r-i-enacts-ban-the-box-law/
library_books
"Background Checks: What Employers Need to Know." U.S. Equal Employment Opportunity Commission (EEOC), https://www.eeoc.gov/laws/guidance/background-checks-what-employers-need-know
library_books
"Explore Violent Crime in Rhode Island – 2019 Annual Report." America's Health Rankings, https://www.americashealthrankings.org/explore/annual/measure/Crime/state/RI
library_books
"2018 Crime in the United States." Federal Bureau of Investigation (FBI), https://ucr.fbi.gov/crime-in-the-u.s/2018/crime-in-the-u.s.-2018/topic-pages/tables/table-4