Puerto Rico Background Checks
Background checks in Puerto Rico are a widely accepted way to protect businesses from hiring someone with a criminal history that might put your workforce, your customers, or your finances at risk. A criminal background check in Puerto Rico from Health Street is also a great way to protect against hiring job applicants who falsify their resume, lie about their degrees, or otherwise misrepresent themselves on the job application. Companies can even be held liable for negligent hiring if they do not properly vet new hires who later cause harm in the workplace. Conduct background checks with Health Street in the state of Puerto Rico to verify who you are hiring.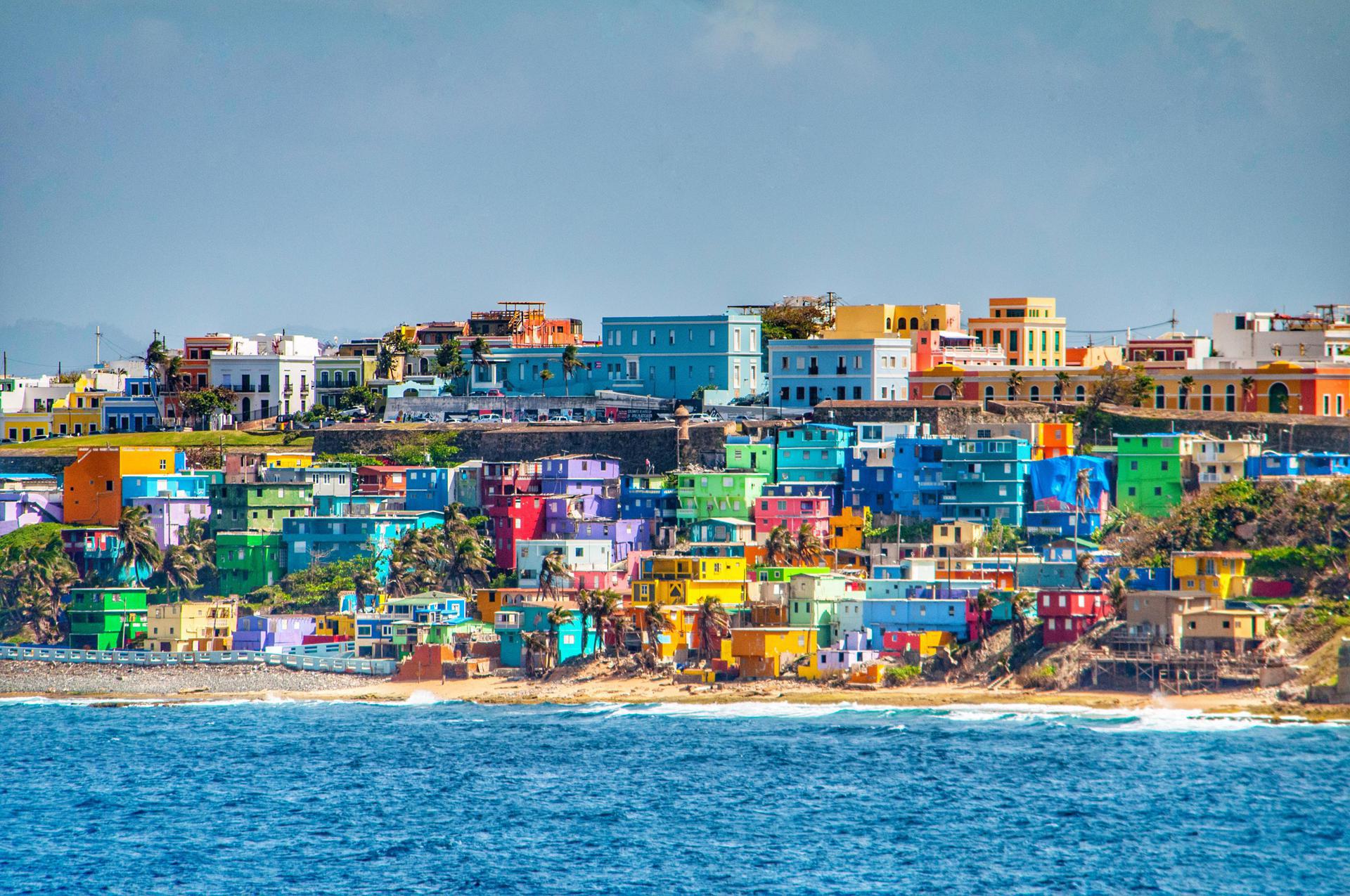 What Background Checks in Puerto Rico does Health Street offer?
Criminal Background Check Packages
Health Street offers various pre-built packages of employment background checks, or you can mix and match individual checks for an entirely customized solution. Our most popular criminal background check packages begin with a Social Security Number Trace and include checks of national criminal databases and/or courthouse record searches.
Includes:
add
Sex Offender Registry
Includes:
add
Everything in Triple Database (above), plus:
add
Courthouse Repository (State and/or County level)
view_in_ar
Resume Verification
services check an applicant's job history, degrees earned, licnesure, and references. From $39.
Why Health Street For Puerto Rico Background Checks?
Criminal background check in the Island of Enchantment must be done in accordance with state law. There are very specific requirements that companies must follow in order to perform a legally compliant background check, and it varies by state. Health Street's understanding of local laws combined with advanced technologies help keep you in compliance with Puerto Rico background check laws.
A Credit Reporting Agency, or CRA, should do more than just checking a public database on your behalf. Running background checks present a pair of equally troublesome risks:
forward
Not uncovering a past criminal record.
forward
Revealing excess information that cannot, by law, be factored into the hiring process.
If you receive information from your CRA that you are not permitted to include in your hiring decision, you can run afoul of laws such as the Americans with Disabilities Act (ADA) or the Federal Fair Credit Reporting Act (FCRA). On the flip side, if you miss a critical criminal record, it can be even more devastating. For these reasons, it's critically important to work with a CRA with experience performing comprehensive employment background checks in Puerto Rico.
Background Check Laws Specific to Puerto Rico
Puerto Rico allows employers to perform criminal background checks and credit checks on people applying for jobs, and current employees. However, the Puerto Rico Supreme Court has ruled that failing to hire a job applicant based on their criminal record could qualify as social-condition discrimination. Employers in Puerto Rico should assess several factors to make employment decisions, not only criminal history.
Puerto Rico does not have a "ban the box" initiative or law. Employers may still ask about job applicant criminal history on employment applications. Puerto Rico employers must comply with the 1970 Fair Credit Reporting Act (FCRA) in using background checks for pre-employment screening.
In compliance with this act and Puerto Rico's Fair Credit Reporting Agencies Act, Puerto Rican employers must get applicant permission to conduct a background check in writing, and must provide a copy of the report they got to the applicant if they do not hire them. If employers consider military service or discharge, bankruptcy, or medical and disability information obtained through background checks and decline to hire qualified applicants, they could be subject to a claim of discrimination.
Statistics on Crime in Puerto Rico
According to the FBI Uniform Crime Report of 2018 Crime in the United States, there were 6,417 violent crimes in Puerto Rico in 2018. Puerto Ricans experienced crimes in 2018 that included the following:
people_alt
Over 24,850 property crimes were reported in 2018 in Puerto Rico.
people_alt
The majority of 2018 property crime in Puerto Rico was larceny or theft, with 15,658 instances reported.
people_alt
Over 3,700 cars were stolen in Puerto Rico in 2018.
people_alt
A total of 2,271 robberies were committed in Puerto Rico in 2018.
people_alt
Puerto Ricans experienced 3,309 aggravated assaults in 2018.
people_alt
In 2018, 198 Puerto Ricans were raped.
Puerto Rico's Police Statistics Division reports that there were 346 murders in the first seven months of 2019, a decrease of 9.2% between 2018 and 2019. Violent assaults decreased by 1.8% between the first seven months of 2019 and 2018, according to Puerto Rico's Statistics Division. Auto theft increased by 6.7% during the first seven months of 2019, however, although burglaries decreased by 29.8% to 2,438.
The total violent crimes in Puerto Rico increased by 2.1% between the first seven months of 2018 and the same time period in 2019. Puerto Rico's highest category of violent crime increase between 2018 and 2019 was aggravated assault. There were 1,869 aggravated assaults in Puerto Rico between January and July 2018, while 2,015 incidents occurred during the same time period in 2019, an increase of 7.8%.
DOT Background Screening Services
If your business hires truck drivers, DOT regulations require that you reach out to prior employers as well as check the FMCSA Drug and Alcohol Clearinghouse for violations. You also need to run a Motor Vehicle Report (MVR) to ensure that your drivers have a clean, safe driving record.
Health Street takes this work off of your hands and stores your Puerto Rico background checks securely in the same convenient online portal where you can manage your DOT drug testing and random pool. We contact prior employers, check the Clearinghouse on your behalf, and report it all back to you in a comprehensive background check report, that includes:
forward
Conducting historical research of Puerto Rico driving record
forward
Contacting prior employers from before the Clearinghouse began in January 2020.
forward
Checking the FMCSA Clearinghouse for drug and alcohol violations reported on or after January
Resume Verification Services
Education verification and reference checks are also critical to the pre-employment background checks in Puerto Rico. Employers should also verify an applicant's resume, confirming their:
account_balance
education and degrees
account_balance
job history
account_balance
professional licenses and certifications
account_balance
references.
Calling all of the schools and employers on a person's resume to confirm if your applicant is telling the truth could take hours. Fortunately, Health Street can easily handle your Puerto Rico resume and employment verifications quickly and effectively. We will flag any discrepancies and report them back to you.
Citations
library_books
Avery, Beth. "Ban the Box: U.S. Cities, Counties, and States Adopt Fair Hiring Policies." National Employment Law Project, 1 July 2019, https://www.nelp.org/publication/ban-the-box-fair-chance-hiring-state-and-local-guide/
library_books
"Background Checks: What Employers Need to Know." Federal Trade Commission, https://www.ftc.gov/system/files/documents/plain-language/pdf-0142-background-checks-what-employers-need-know.pdf
library_books
"Employee Data Protection in Puerto Rico." Lexology.com, 18 March 2019, https://www.lexology.com/library/detail.aspx?g=b3785276-f342-41e5-b427-24aa15b8aa87
library_books
"Employment Background Checks: A Jobseeker's Guide." Privacy Rights Clearinghouse, https://privacyrights.org/consumer-guides/employment-background-checks-jobseekers-guide
library_books
"Incidencia Criminal Delito Tipo 1." Gobierno de Puerto Rico Policia, https://policia.pr.gov/division-estadisticas-de-la-criminalidad/
library_books
"Puerto Rico and Other Outlying Areas – 2018 Offenses Known to Law Enforcement." FBI: UCR, https://ucr.fbi.gov/crime-in-the-u.s/2018/crime-in-the-u.s.-2018/tables/table-11/table-11-state-cuts/puerto-rico.xls
library_books
"What You Should Know: The EEOC and Arrest and Conviction Records." U.S. Equal Employment Opportunity Commission, https://www.eeoc.gov/laws/guidance/what-you-should-know-eeoc-and-arrest-and-conviction-records