Wyoming Titer Testing
Some Wyoming employers require antibody testing, also known as titer testing, as part of their pre-employment screening process. Existing employees may also be tested periodically as part of the process to ensure safety in the workplace, especially for industries such as healthcare or education. Titer testing is the first step to determining if someone is immune to certain diseases, such as varicella (Chickenpox), hepatitis A, hepatitis B, hepatitis C, measles, mumps, rubella, or COVID-19. If the antibody test indicates that an individual is not immune, Health Street can also provide services for vaccines and immunizations.
To register online for a titer test in Wyoming, simply click the "Register Now" button below. To schedule via phone or to contact us with questions regarding your antibody testing services, please reach us at (888) 378-2499.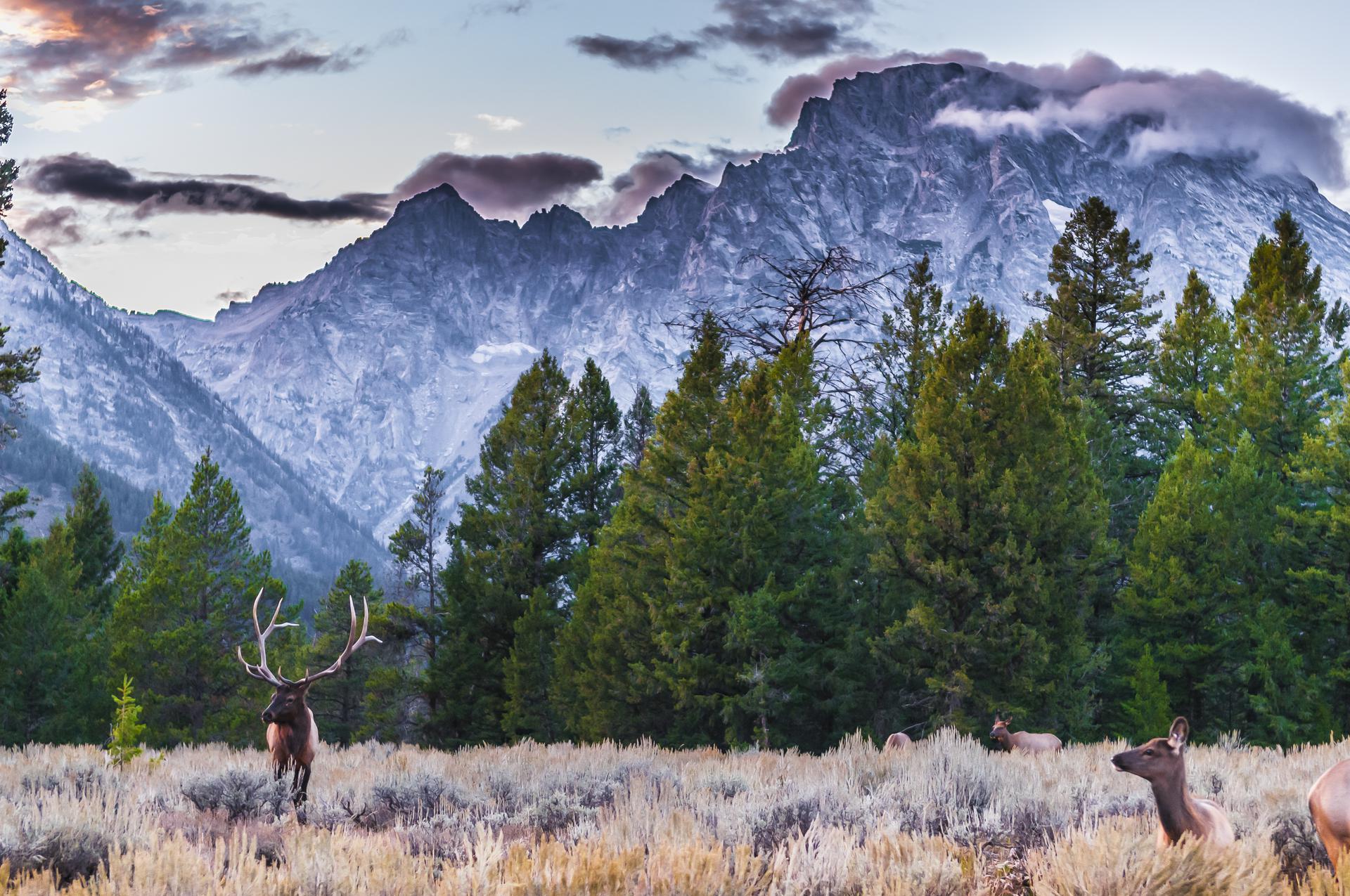 Frequently Asked Questions
Quick Links:
Does Wyoming require you to test?
The state of Wyoming does not require vaccinations for any adults regardless of profession, and there are no Wyoming titer test requirements for any disease. The state also prohibits the enforcement of federal COVID-19 vaccination mandates.
What does a positive titer test mean?
A positive titer test indicates that an individual has sufficient antibodies to indicate immunity to a specific disease. Since the person is immune to the disease, vaccination is not necessary.
Why are antibody tests (titer tests) important?
In situations where a vaccine is required, an individual with a positive titer test for the disease may be exempt. This can help individuals avoid receiving unnecessary vaccinations.
What is an antibody titer score?
To produce an antibody titer score, a person's serum is diluted and then retested for antibodies. If antibodies can still be detected, then the serum is diluted and then tested again. This process is repeated until the person's serum has been diluted as much as possible, but the presence of antibodies can still be detected.
What do titer tests test for?
A titer test is a blood test that is used to detect the presence of antibodies in the blood. The purpose of a titer test is to determine if a person has immunity against certain diseases. These results can be used to provide employers with proof of immunity, or to determine if a person needs to receive a certain vaccine.
Wyoming Antibody Testing Regulation
The state of Wyoming does not require any vaccinations for adults and there are no Wyoming antibody test regulations on record. However, the Wyoming Department of Health refers to the U.S. Centers for Disease Control and Prevention's (CDC) recommendations regarding immunizations for adults aged 19 and older. This includes (but is not limited to) an annual vaccination against seasonal influenza and a Tdap or Td booster every 10 years.
Wyoming also does not mandate vaccinations for college students. However, each institution has the right to set its own requirements. Some Wyoming colleges and universities require proof of vaccination against COVID-19, measles, mumps, rubella, chickenpox, tuberculosis, whooping cough, meningitis, and influenza. Others only require the MMR vaccination, while still others simply recommend vaccinations but do not require proof. Students should consult with their college or university to confirm the current requirements.
Many of the institutions that require vaccinations will also accept a titer (antibody) test that demonstrates an immunity to certain diseases such as measles, mumps, rubella, and varicella (chickenpox). In this case, a positive titer test indicating immunity would exempt the student from vaccination.
In November of 2021, Wyoming Governor Mark Gordon signed House Bill 1002 into law, prohibiting the enforcement of federal COVID-19 vaccine mandates. On December 3, 2021, the Wyoming Department of Workforce Services issued a message to Wyoming employers stating that employers did not need to follow the federal OSHA's emergency temporary standard to remain in compliance with Wyoming OSHA. It also stated that employers are not required to follow the federal COVID-19 vaccination requirement for healthcare workers.
It has been confirmed by the U.S. Equal Employment Opportunity Commission (EEOC) that COVID-19 antibody testing as a condition of employment is not permitted under the Americans with Disabilities Act (ADA). For this reason, there are currently no federal or Wyoming antibody test regulations for COVID-19.
Since the COVID-19 landscape is changing rapidly, employers are encouraged to do further research and consider consulting with a legal professional before taking any action regarding COVID-19 vaccines and/or testing.
Wyoming Antibody Industry Regulations
There are currently no statewide vaccination laws or Wyoming titer test regulations for healthcare workers or employees working in any industry within the state.
Relevant Wyoming Laws, Acts, and Legislation
arrow_forward
HB1002
– prohibits the enforcement of federal COVID-19 vaccine mandates.
Wyoming Titer Testing Options
Citations
menu_book
"50-State Chart on Vaccines, Exemptions, and Related State Issues." Fisher Phillips, https://www.fisherphillips.com/assets/htmldocuments/Vaccines%20Subcommittee%20-%2050%20State%20Vaccine%20Vaccination%20and%20Immunization.xlsx
menu_book
"Adults Need Immunized Too!" Wyoming Department of Health, https://health.wyo.gov/publichealth/immunization/patient-and-parent-resources/adult-immunizations-2/
menu_book
"Recommended Adult Immunization Schedule." Centers for Disease Control and Prevention (CDC), https://www.cdc.gov/vaccines/schedules/downloads/adult/adult-combined-schedule.pdf
menu_book
"Mandatory MMR Immunization Requirement." University of Wyoming, http://www.uwyo.edu/shser/MMR-Requirement.html
menu_book
LaChance, Brendan. "Governor signs Wyoming's anti-federal vaccine mandate bill into law." Oil City News, 15 November 2021, https://oilcity.news/wyoming/legislature/2021/11/15/governor-signs-wyomings-anti-federal-vaccine-mandate-bill-into-law/
menu_book
"Important message to Wyoming employers regarding federal vaccine mandates." Wyoming Department of Workforce Services, 3 December 2021, http://www.wyomingworkforce.org/news/2021-12-03/
menu_book
"COVID-19 Vaccination and Testing ETS." United States Department of Labor, Occupational Safety and Health Administration (OSHA), https://www.osha.gov/coronavirus/ets2
menu_book
"HB1002 – Federal COVID vaccine mandates-prohibition and remedies-2." Wyoming Legislature, https://wyoleg.gov/Legislation/2021/HB1002?specialSessionValue=1
menu_book
"Wyoming State Vaccine Requirements." National Vaccine Information Center, 7 July 2021, https://www.nvic.org/Vaccine-Laws/state-vaccine-requirements/wyoming.aspx
menu_book
"What You Should Know About COVID-19 and the ADA, the Rehabilitation Act, and Other EEO Laws." U.S. Equal Employment Opportunity Commission (EEOC), https://www.eeoc.gov/wysk/what-you-should-know-about-covid-19-and-ada-rehabilitation-act-and-other-eeo-laws