Minnesota Background Checks
Background checks in Minnesota are a widely accepted way to protect businesses from hiring someone with a criminal history that might put your workforce, your customers, or your finances at risk. A criminal background check in Minnesota from Health Street is also a great way to protect against hiring job applicants who falsify their resume, lie about their degrees, or otherwise misrepresent themselves on the job application. Companies can even be held liable for negligent hiring if they do not properly vet new hires who later cause harm in the workplace. Conduct background checks with Health Street in the state of Minnesota to verify who you are hiring.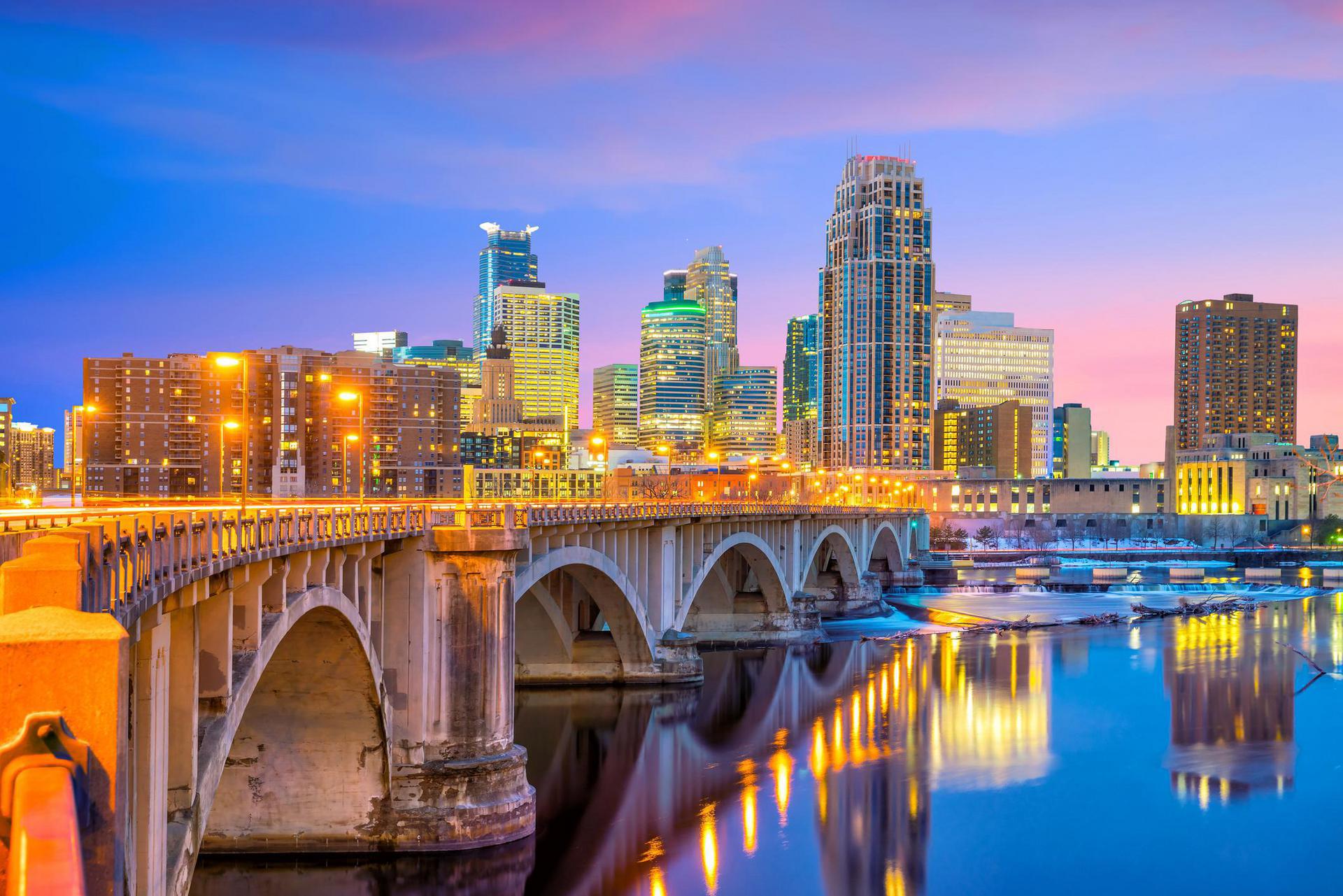 What Background Checks in Minnesota does Health Street offer?
Criminal Background Check Packages
Health Street offers various pre-built packages of employment background checks, or you can mix and match individual checks for an entirely customized solution. Our most popular criminal background check packages begin with a Social Security Number Trace and include checks of national criminal databases and/or courthouse record searches.
Includes:
add
Sex Offender Registry
Includes:
add
Everything in Triple Database (above), plus:
add
Courthouse Repository (State and/or County level)
view_in_ar
Resume Verification
services check an applicant's job history, degrees earned, licnesure, and references. From $39.
Why Health Street For Minnesota Background Checks?
Health Street combines industry knowledge, a committment to accuracy, and a spirit of fairness when performing background checks in the Gopher State. Comprehensive employment screenings keep you and your business from stumbling into legal problems. A thorough background screening is essential to confirming that your new hires in Minnesota are qualified and honest.
Health Street's combination of high tech and high touch make background checks in Minnesota fast and reliable. We offer simple, secure web technology matched with local court runners to protect your company.
Due diligence is critical. Poorly performed background checks can expose you in the following ways:
do_not_disturb
Not uncovering a past criminal record.
do_not_disturb
Revealing personal or excess information that cannot, by Minnesota employment law, be taken into account.
In either case, you could be held legally liable. It is critical that you stay in commpliance with local labor laws. Let Health Street's experts conduct your background checks in Minnesota so you'll know that your candidates have been fully and properly vetted before hire.
Background Check Laws Specific to the State of Minnesota
In Minnesota, the agency responsible for criminal records and background checks is the Bureau of Criminal Apprehension (BCA). The BCA is responsible for maintaining records for 15 years. Minnesota has specific statutes and background check criteria for employees in specific occupations, which include mandatory checks for the following positions which are involved in working with children:
work
Persons offered employment by a K-12 School (including coaches)
work
School bus and Head Start drivers
work
Court-appointed Guardians Ad Litem
work
Alcohol and Drug counselors
Other positions with mandatory background checks include positions related to court-ordered guardianship or conservatorship of adults, government agency employees, public safety employees, private detectives, and individuals involved in mortgage and banking professions.
Minnesota's statutes advise employers to comply with state regulations for background checks for specific jobs, along with the state's "Ban the Box" criminal rehabilitation initiative. The "Ban the Box" initiative in Minnesota specifies that employers may not disqualify applicants based on a prior criminal conviction unless the specific crime relates directly to the job category or professional license being sought or used.
The majority of Minnesota's background check statutes relate to government agencies or organizations contracting with state or local government.
Cities that have specific "Ban the Box" statutes which prohibit employers from using information on prior arrests or misdemeanor convictions until employers have verified that applicants are qualified for a job include Minneapolis, St. Paul, Rochester, and Duluth. If a criminal background check shows that an applicant who is being considered for a position has been convicted of a disqualifying felony, the employer has the option of allowing the applicant to present information that they have been rehabilitated.
Statistics on Crime in the State of Minnesota
Minnesota's Department of Public Safety prepares reports on crime within the state each year. In 2018, the Uniform Crime Report showed the following crime statistics:
Violent crimes in Minnesota comprised 10.1% of all reported crimes in 2018. Violent crimes in Minnesota include murder, rape, robbery, aggravated assault, and human trafficking.
forward
There were 104 murders in Minnesota in 2018, an 8.8% decrease from 2017.
forward
Minnesotans reported 2,666 rapes in 2018, a 9.8% increase over 2017.
forward
Aggravated assaults decreased 5.9% from 7,115 in 2017 to 6,693 in 2018.
forward
Robberies declined by 19.3% between 2017 and 2018, dropping from 3,645 to 2,943.
Most of the crimes reported in Minnesota in 2018 were property crimes. Minnesotans reported a total of 111,999 property crimes in 2018, including burglary, theft, auto theft, and arson.
DOT Background Screening Services
If you are hiring truck drivers, you already know that you need to check back for three years of violations with prior companies and the FMCSA Drug and Alcohol Clearinghouse. You also have to check their Minnesota motor vehicle report, of course.
Knowing and complying with these regulations can be daunting. Health Street removes the stress by conducting and storing your DOT background checks in the same, easy-to-access portal as your other driver file records. You can manage your DOT compliance and random pool in one place. We can provide you with:
forward
Minnesota drivers license check
forward
Contacting prior employers from before January 2020.
forward
Searching the FMCSA Clearinghouse on your behalf.
Credential Verification
Sometimes, the job candidate who seems to be most qualified is lying on his or her resume. In fact, it is quite common for people to misrepresent their education, degrees earned, and work history in order to qualify for a job that they otherwise would not obtain. An unqualified employee – especially one who forges aspects of their experience – creates serious risks for business leaders and HR executives.
Health Street's background checks in Minnesota can verify a person's resume, confirming the information that they have provided to you about their education, employment history, professional licensure, and degrees earned. We can even check references. Including these options on your background check in Minnesota gives you and your business the protection it deserves and the knowledge that you are hiring honest, qualified candidates.
Citations
library_books
"Criminal Background Checks – An Overview of Minnesota Law." Research Department – Minnesota House of Representatives, 2014, https://www.house.leg.state.mn.us/hrd/pubs/bkgdchck.pdf
library_books
"2018 Uniform Crime Report." State of Minnesota Department of Public Safety – Bureau of Criminal Apprehension, 3 July 2019, https://dps.mn.gov/divisions/bca/bca-divisions/mnjis/Documents/2018-Minnesota-Uniform-Crime-Report.pdf