Vermont Marijuana Compliance
Both adult-use recreational and medical marijuana are legal in the state of Vermont. When it comes to drug testing, Vermont marijuana compliance laws are quite strict. Employers who plan to drug test must test only for probable cause, have a written drug testing policy in place, and provide a copy to employees and job candidates.
Register for a drug test online by clicking the "Register Now" button below. You can also call (888) 378-2499 with any questions about our drug testing services.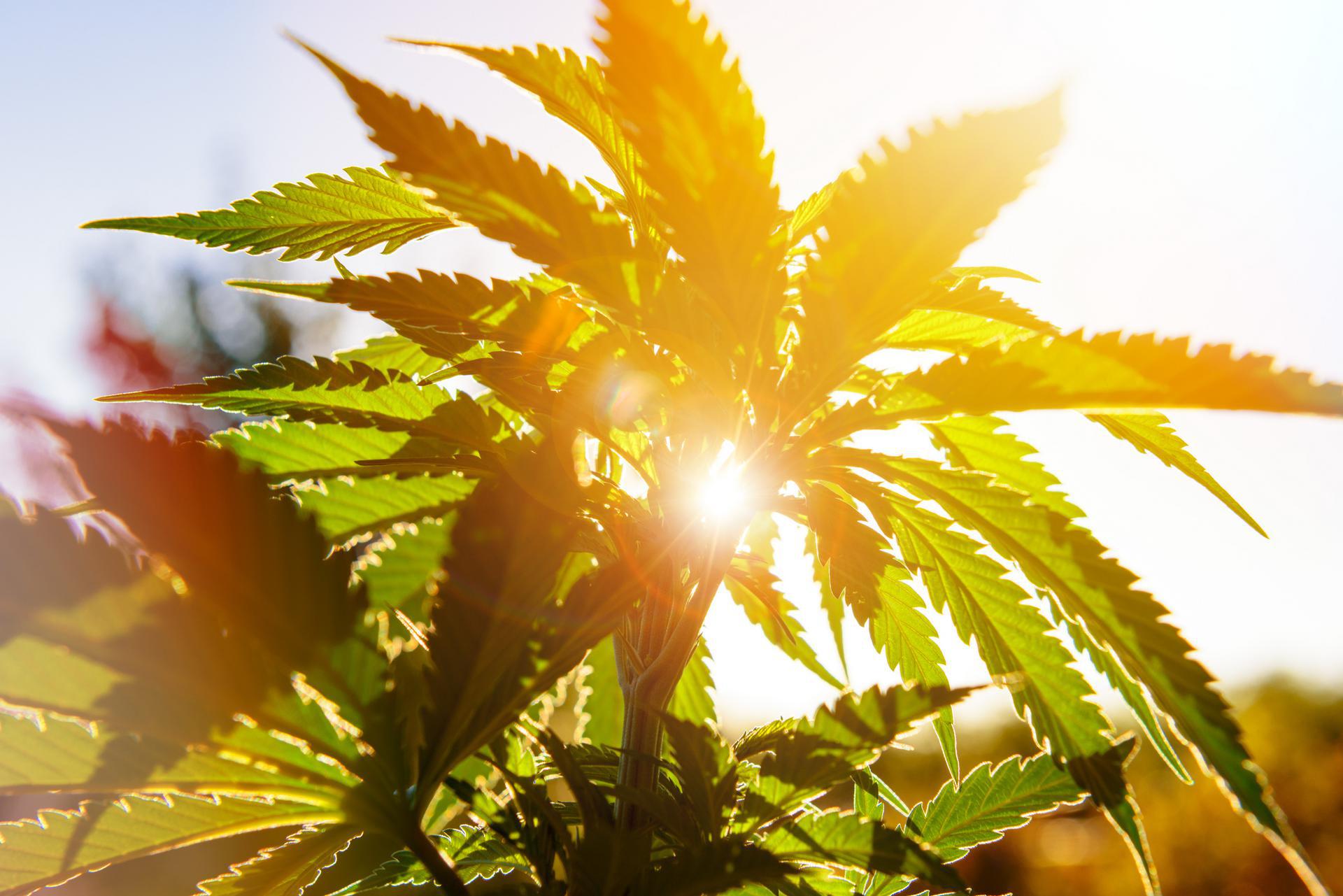 This Information Is Not Intended for Legal Purposes
The information provided on this page is intended for your own knowledge, and should not be used for legal matters. Since marijuana testing regulations can vary, we advise you to seek the guidance of expert legal counsel when creating your company's substance abuse screening program.
Vermont Marijuana Compliance
Vermont Marijuana Laws
Overall Status:
Fully Legal
Vermont marijuana laws allow for the legal use of recreational marijuana for adults over age 21 and medical marijuana use for qualifying patients.
Medical Marijuana:
Legal
Medicinal marijuana has been legal since S 76 was passed in 2004. At that time, the governor did not sign it, but it was passed anyway. This law established the Vermont Marijuana Registry (VMR) and removed penalties for patients who legally possessed and/or cultivated marijuana. Since then, additional bills have expanded the types of healthcare professionals who can recommend marijuana for their patients and the qualifying conditions allowed.
Currently, qualifying conditions include:
chevron_right
Chronic pain
chevron_right
Severe nausea
chevron_right
Multiple sclerosis
chevron_right
Cachexia, or wasting syndrome
chevron_right
Parkinson's disease
chevron_right
Crohn's disease
chevron_right
Epilepsy, or other seizures
chevron_right
Post-traumatic stress disorder (PTSD)
Medical marijuana patients may make tax-exempt marijuana purchases at dispensaries sanctioned by the VMR.
Decriminalized:
Yes
In 2018, H. 511 eliminated legal penalties for adults age 21 and older who possessed small amounts of marijuana. This law, which became Act 86, allowed adults to have up to one ounce of marijuana as well as two mature plants and four immature plants.
A new law also took effect in January of 2021. S. 234 requires automatic expungement of all cannabis possession offenses. In addition, those who are caught possessing more than the legal limits are subject to fines without criminal prosecution or the threat of jail time. Possession of up to two ounces of cannabis, four mature marijuana plants, eight immature plants, or 10 grams of hashish is punishable by a fine of $100 for the first offense. The second offense comes with a fine of $200 and the third with a fine of $500.
Recreational Marijuana:
Legal
Vermont's recreational marijuana laws went into effect in 2020. This allowed each municipality to opt-in to having adult-use retail establishments. It also called for the establishment of a Cannabis Control Board (CCB) and an advisory board.
Recreational cannabis retail outlets are to begin opening in 2022. When they do, they will only be able to sell flowers with a maximum of 30% THC and concentrates with a maximum of 60% THC. Edibles are also legal, but they must have a maximum of 5 milligrams of THC each and a maximum total of 50 mg of THC. Cannabis oil can only be consumed in the form of unflavored vape pen cartridges.
Adults over age 21 may possess up to one ounce of marijuana or 5 grams of hashish. Marijuana harvested through home cultivation does not count towards this total.
Frequently Asked Questions
Is marijuana legal in Vermont?

Medical marijuana is legal in Vermont and recreational use is legal for adults over 21. Possession of up to one ounce is legal and possession of larger amounts is punishable by fines only.
What is Vermont's history with marijuana?

Medical marijuana has been legal since 2004. Marijuana possession has been decriminalized since 2018 and recreational use has been legal since 2020. Retail outlets will begin opening in 2022.
How can marijuana be legal in Vermont and illegal federally?

The U.S. legal system gives states policing power, which means they can choose the offenses they want to make illegal. Vermont voters passed both medical and recreational marijuana laws and the federal government has not interfered.
Drug Panels That Exclude Marijuana
Urine Drug Panels That Exclude Marijuana Testing
Some of the popular drug panels that remove marijuana testing are listed below:
Also try taking a look at our comprehensive list of urine drug tests that exclude marijuana, where you'll find a complete list of drug tests that do not include THC testing under the "Exclude Marijuana" section.
Hair Drug Panels That Exclude Marijuana Testing
Two of our popular hair tests allow for the option to exclude marijuana from the panel of substances being tested. These include:
For a complete list of our hair drug tests, take a look at our comprehensive list of hair tests.
Drug Panels That Include Marijuana
Urine Drug Panels That Include Marijuana Testing
Many of our testing options include marijuana testing. Below are some of the most popular urine drug tests including marijuana:
Also try taking a look at our comprehensive list of urine drug tests that include marijuana.
Hair Drug Panels That Include Marijuana Testing
Our variety of hair drug tests include many options for marijuana testing. Some of the most commonly ordered hair drug tests are:
A comprehensive list of the hair drug tests that we offer can be found here.
Citations
menu_book
"Vermont." Marijuana Policy Project, https://www.mpp.org/states/vermont/
menu_book
"Vermont." Weedmaps, https://weedmaps.com/learn/laws-and-regulations/vermont
menu_book
"18 V.S.A. § 4230." Vermont General Assembly, https://legislature.vermont.gov/statutes/section/18/084/04230
menu_book
https://www.criminaldefenselawyer.com/resources/criminal-defense/federal-crime/medical-marijuana-federal-laws.htm
menu_book
Barrett, Stacy. "Medical Marijuana and Federal Law." Criminal Defense Lawyer, https://legislature.vermont.gov/statutes/section/21/005/00513
menu_book
"21 V.S.A. § 513." Vermont General Assembly, https://legislature.vermont.gov/statutes/section/21/005/00514
menu_book
"21 V.S.A. § 514." Vermont General Assembly, https://ago.vermont.gov/wp-content/uploads/2018/06/Employer-MJ-Guidance-TOC.pdf
menu_book
"Guide to Vermont's Laws on Marijuana in the Workplace." Office of the Vermont Attorney General, https://ago.vermont.gov/wp-content/uploads/2018/06/Employer-MJ-Guidance-TOC.pdf