Maryland Marijuana Compliance
Recreational marijuana use is illegal in the state of Maryland, as it is under federal law. Medical marijuana is legal for patients with qualifying conditions who are registered with the Maryland Medical Cannabis Commission. However, employers are not required to accommodate its use in the workplace. Employers are not restricted from testing employees and candidates for employment for marijuana use and may discipline them for a positive test, as long as all state testing guidelines are followed.
Register for a drug test online by clicking the "Register Now" button below. You can also call (888) 378-2499 with any questions about our drug testing services.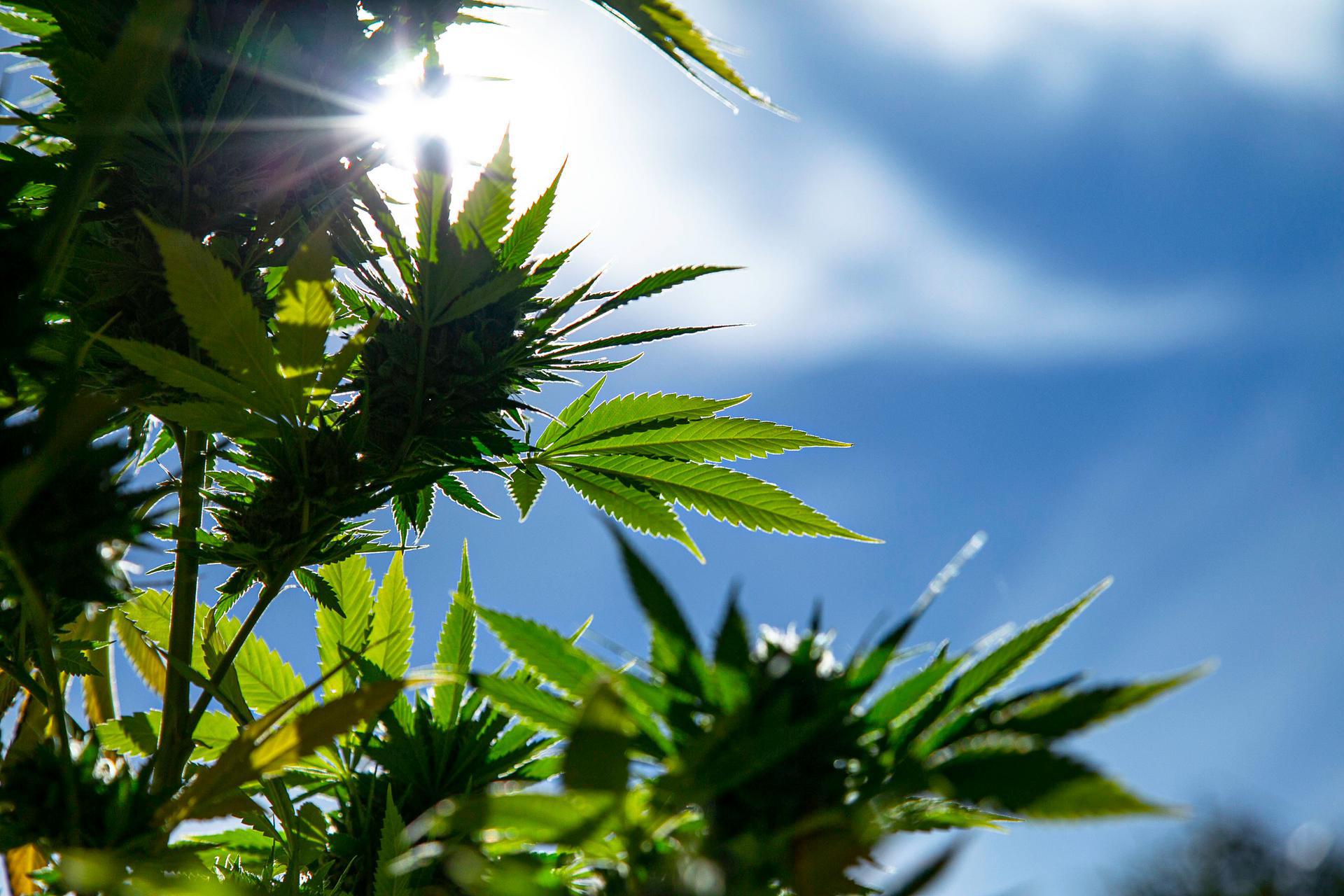 This Information Is Not Intended for Legal Purposes
The information provided on this page is intended for your own knowledge, and should not be used for legal matters. Since marijuana testing regulations can vary, we advise you to seek the guidance of expert legal counsel when creating your company's substance abuse screening program.
Maryland Marijuana Compliance
Maryland Marijuana Laws
Overall Status:
Partially Legal
Recreational use of marijuana is illegal in the state of Maryland. However, medical marijuana patients who are properly registered may possess marijuana as long as they follow all Maryland marijuana compliance rules.
Medical Marijuana:
Legal
Medicinal marijuana has been legal in Maryland since 2014. The Maryland Medical Cannabis Law allows patients and caregivers who are registered with the Maryland Medical Cannabis Commission (MMCC) to possess marijuana for medical use.
The following qualifying conditions are defined under the state's current medical marijuana laws:
chevron_right
Post-traumatic stress disorder (PTSD)
chevron_right
Severe or chronic pain
chevron_right
Severe nausea
chevron_right
Cachexia, or wasting syndrome
chevron_right
Severe or persistent muscle spasms
chevron_right
Conditions resulting in a patient receiving hospice or palliative care
In addition, a patient may qualify if he or she has other chronic or severe medical conditions, past treatments have not been effective, and a medical doctor believes medical marijuana can provide relief.
Currently, guidelines set by the MMCC allow patients or caregivers to purchase a maximum of four ounces of usable cannabis or one ounce total of THC in a rolling 30-day period. However, physicians can recommend more.
Patients and caregivers can only purchase marijuana products from a state-licensed dispensary. Also, Maryland marijuana laws prohibit cannabis-infused food and beverages.
Decriminalized:
Yes
While possession of marijuana by individuals who are not registered with the MMCC is illegal, it has been decriminalized. In the state, possession of fewer than 10 grams of marijuana is a civil offense, rather than a criminal one. While there may still be penalties, it will not result in arrest, jail time, or a criminal record.
For a first offense, the fine is up to $100. The fine increases to up to $250 for the second offense and up to $500 for additional offenses.
Even though it's not illegal, violators may still need to appear in court. Those under age 21 are required to appear in court and may have to go to court-ordered drug treatment. Violators over age 21 must appear after a third offense and may also be ordered to undergo drug treatment.
Recreational Marijuana:
Illegal
There are currently no recreational marijuana laws in Maryland. The possession, sale, and cultivation of marijuana is illegal, with the exception of registered medical marijuana patients, who may possess marijuana under the MMCC's guidelines.
Currently, the Maryland House of Delegates is studying the potential legalization of recreational marijuana and plans to pass a measure to put the question of legalization on the ballot for the 2022 general election.
Frequently Asked Questions
Quick Links:
Is marijuana legal in Maryland?
Medical marijuana use is legal in Maryland, as long as the user has a valid prescription and is registered with the MMCC. Recreational marijuana use is not legal in Maryland.
What is Maryland's history with marijuana?
In 2010, Maryland was listed as one of the states with the highest number of marijuana possession arrests and the greatest spending to enforce possession laws. In 2014 marijuana possession was decriminalized and medical marijuana became legal.
What is the punishment for possession in Maryland?
Possession of 10 grams to less than 50 grams of marijuana is a misdemeanor in Maryland with a penalty of up to one year of incarceration and a maximum fine of $1,000.
Drug Tests That Exclude Marijuana
Urine Drug Panels That Do Not Include Marijuana Testing
Some of the popular drug tests that remove THC from the panel of drugs being tested are listed below:
Also try taking a look at our comprehensive list of urine drug panels that exclude marijuana. Drug tests that do not include marijuana testing can be found under the "Exclude Marijuana" section.
Hair Drug Tests That Do Not Include Marijuana Testing
To remove marijuana testing from a hair test, try one of our two popular hair tests:
For a complete list of our hair drug tests, take a look at our comprehensive list of hair tests.
Drug Panels That Include Marijuana
Urine Drug Tests That Include THC Testing
If marijuana testing is needed, the below urine drug panels include testing for THC:
For a complete list of urine drug panels that we offer, view our urine drug panels here.
Hair Drug Panels That Include Marijuana Testing
The following are hair drug tests that include testing for THC:
A comprehensive list of the hair drug panels that we offer can be found here.
Citations
menu_book
"Maryland." Weedmaps, https://weedmaps.com/learn/laws-and-regulations/maryland
menu_book
"Maryland Medical Cannabis Law." Maryland Medical Cannabis Commission, https://mmcc.maryland.gov/Documents/Subtitle%2033_Sept2015_Corrected.pdf
menu_book
"Possession of Less than 10 grams of Marijuana in Maryland." Peoples-Law.org, https://www.peoples-law.org/possession-less-10-grams-marijuana-maryland
menu_book
Iannelli, Nick. "Maryland House work group on legalizing pot lays out plans for year." WTOP News, 9 September 2021, https://wtop.com/maryland/2021/09/group-looking-at-legalizing-pot-in-md-meets-for-the-first-time/
menu_book
"Maryland Laws and Penalties." NORML, https://norml.org/laws/maryland-penalties-2/
menu_book
"The War on Marijuana in Black and White." ACLU, https://www.aclu.org/sites/default/files/field_document/1114413-mj-report-rfs-rel1.pdf
menu_book
Johnson, Jenna. "Having a small amount of pot in Md. Is no longer a criminal case." The Washington Post, 1 October 2014, https://www.washingtonpost.com/local/md-politics/pot-decriminalization–for-small-amounts–takes-effect-in-maryland-on-wednesday/2014/09/30/bc379534-48a5-11e4-891d-713f052086a0_story.html