Miami Background Checks
Health Street offers a variety of background screening options in the city of Miami. Employers may choose from packages for criminal database checks, DOT background checks, healthcare background checks, and resume verification. If only a specific background screening is needed, we also offer individual database checks or the option to "build your own" package.
Simply register online for a background check in Miami, or give us a call at (786) 347-5972. Each individual being screened will receive a waiver electronically, and the background check will start automatically as soon as it has been signed. If this is the first time that your company has ordered a background screening through Health Street, then we will also send you an agreement to be signed electronically.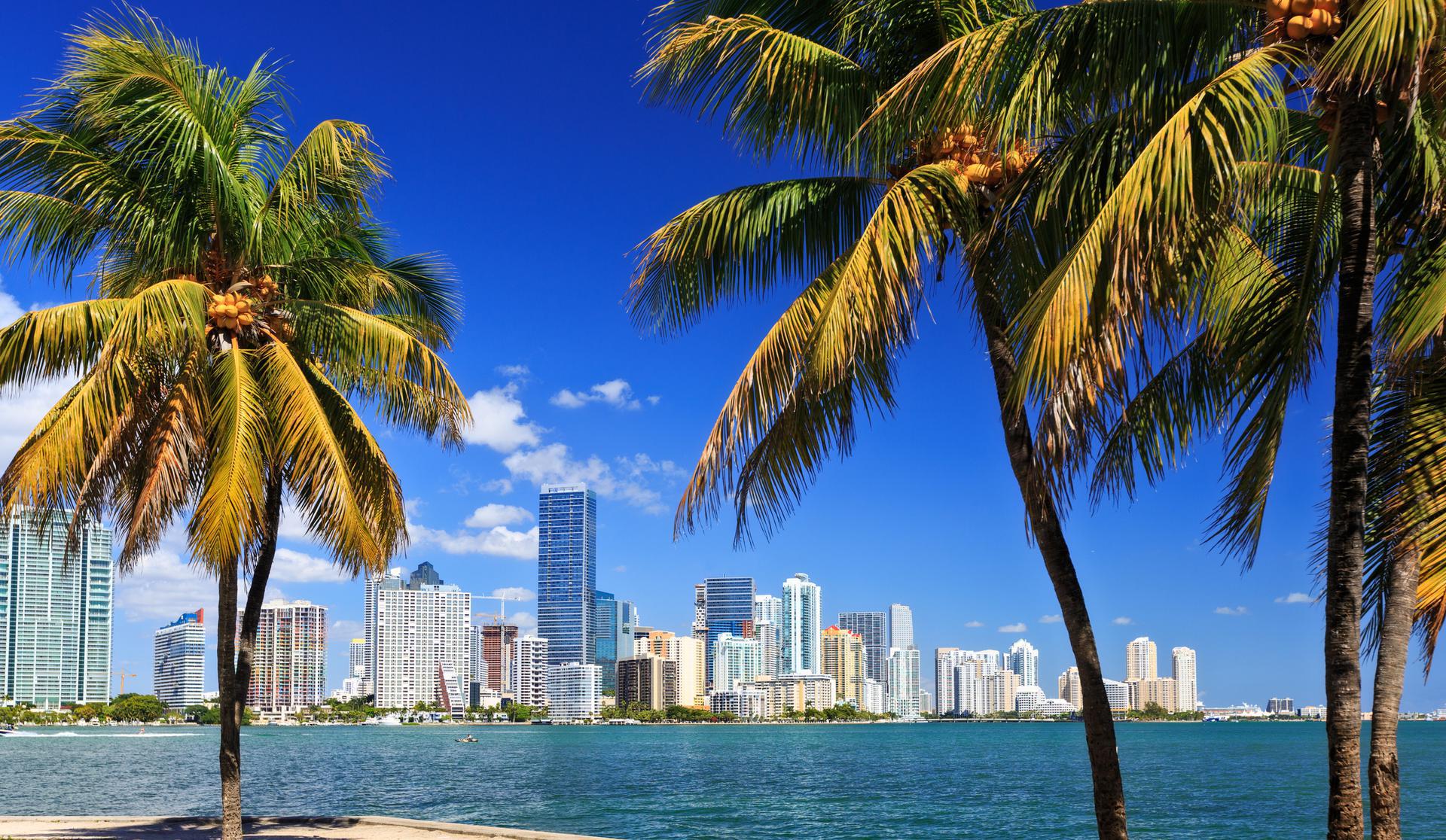 Miami, FL – Background Check
Background Check Laws Specific to the CIty of Miami, FL
As of 2015, Miami-Dade became a ban-the-box county, restricting employers from asking about criminal histories on employment applications. This gives job applicants equal opportunities to apply and interview for positions, and employers will hire based on qualifications, without discriminating due to past criminal convictions. Background checks are only to be performed on an applicant after a conditional job offer was made.
Statistics About Crime in the City of Miami, FL
chevron_right
Miami, FL has a crime index of 6 out of 100, meaning that Miami is safer than six percent of all cities in the U.S.
chevron_right
Miami has a crime rate of 43.89 per 1,000 residents and has 20,538 total crimes reported annually.
chevron_right
There are 17,654 reported property crimes annually in Miami, with a property crime rate of 37.73 per 1,000 people.
chevron_right
The violent crime rate in Miami is 6.16 per 1,000 people, with 2,884 violent crimes reported annually.
chevron_right
The chance of becoming the victim of a violent crime in Miami is one in 162.
chevron_right
The chance of becoming the victim of a property crime in Miami is one in 27.
chevron_right
The most common violent crime in Miami is assault with 1,913 reported assaults annually.
chevron_right
The most common property crime in Miami is theft, with 14,233 thefts reported every year.
Experts Say…
Mavrick Law Firm in Miami explains background check laws in Miami and the state of Florida. "Under Florida law, employers could face civil liability for the harm an employee causes to a third party," the law firm states, "For that reason, employers might wish to conduct a thorough investigation of a job applicant's or current employee's criminal record. According to federal guidelines, however, federal law could impose liability on employers who base their employment decisions on criminal records."
The law firm explained that under Title VII of the federal Civil Rights Act of 1964, employers must not discriminate based on sex, age, color, religion, or national origin. "…a policy that screens out all applicants that have ever been convicted of a felony does not, on its face, discriminate on the basis of race or color," the firm said, "However, in practice, the policy might have the result of disproportionately screening out African American or Hispanic applicants."
What Types of Background Screenings Does Health Street Offer in Miami?
Criminal Background Screening Packages
Our criminal background checks for Miami always begin with a Social Security Number Trace. We offer the option to build your own package or select from one of our popular background check packages below.
This package can be mixed and matched to meet your needs, including options from our criminal database checks, resume verifications, sanctions, and drug testing. The price will be determined by the combination of services selected.
Additional Background Screening Services
Our DOT screening services or resume verification can help you save valuable time and ensure that your candidates meet the requirements for the job.
Beginning at $39, our resume verification services can be used to check a person's work history, credentials or certifications, and references.
Why Order a Background Check
Why Are Background Checks in Miami Important?
The safety of your employees and reputation of your company may be at risk if the wrong candidate is hired. Background screenings can help you identify important information that may determine whether someone is qualified for the job. As with any city, ordering a background screening in Miami is a critical step to making sure you hire the best person for the job.
Why Choose Health Street For Miami Background Checks?
Health Street has over a decade of experience with performing background checks in Miami. Laws and regulations are different depending on the location, so performing a background check independently can be risky. We are here to help employers in Miami avoid the risk of legally uncovering too much information during the hiring process, save time and money, and assist in hiring the best candidates for the job.
Citations
menu_book
Rivas, Felipe. "Advocates want more companies to ban the box." The Miami Times, 22 May 2019, https://www.miamitimesonline.com/business/advocates-want-more-companies-to-ban-the-box/article_38ead82a-7cb3-11e9-8780-63e9dae847e6.html
menu_book
"Miami, FL Crime Rates." Neighborhood Scout, https://www.neighborhoodscout.com/fl/miami/crime
menu_book
"Background Checks & Compliance: Criminal Records." Mavrick Law Firm, 13 May 2014, https://www.mavricklaw.com/blog/background-checks-compliance-criminal-records/