Connecticut Background Checks
Health Street's line of background checks in Connecticut delivers fast, meticulously researched data on an applicant's criminal history, references, education and employment. We pride ourselves on providing what employers need to inform their decisions about the people they hire. Connecticut employment background checks give companies the assurance that their new hires have been fully vetted and won't pose a risk. Verify if someone is being honest with you before you hire them – with Connecticut background checks from Health Street.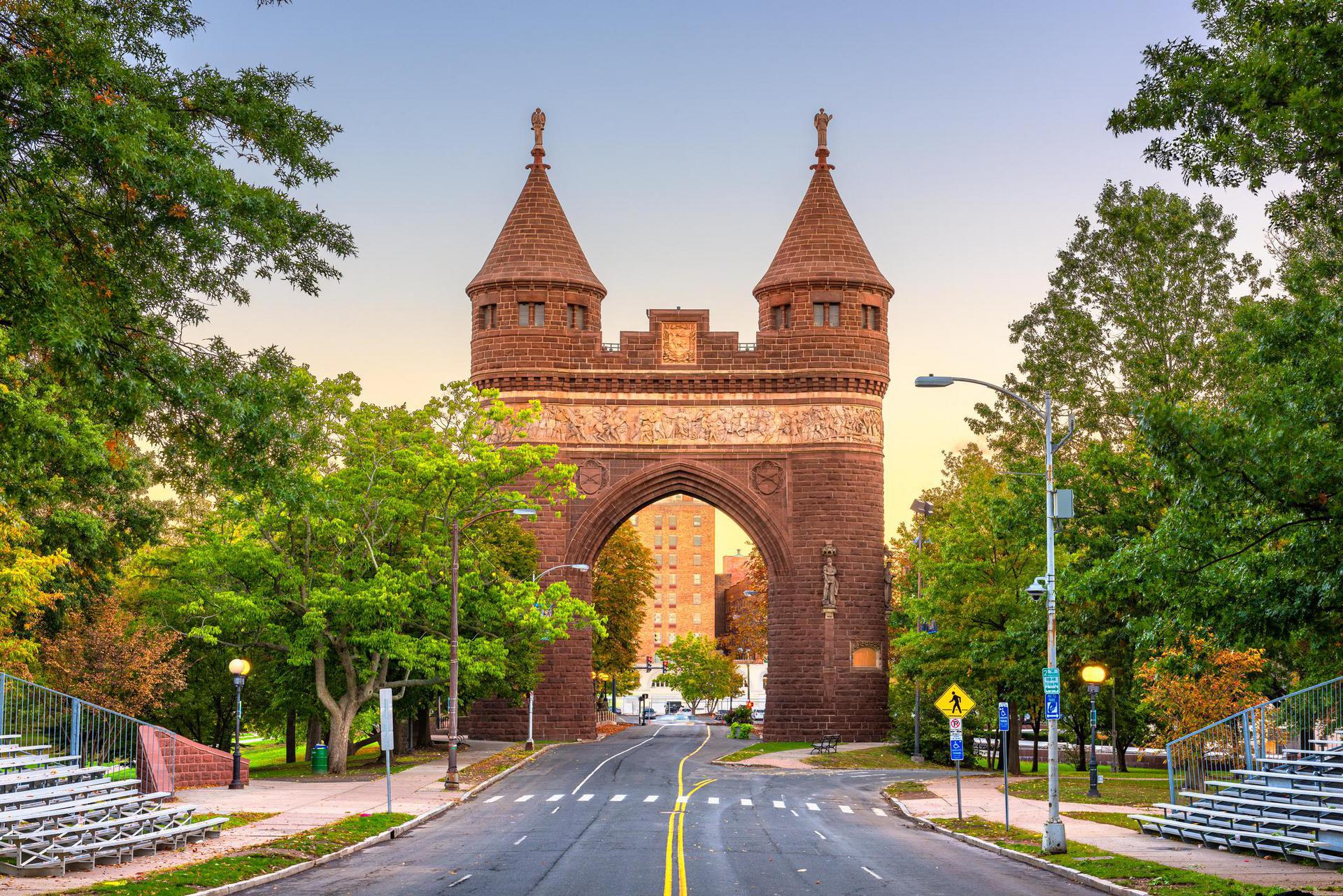 What Background Checks in Connecticut does Health Street offer?
Criminal Background Check Packages
Health Street's criminal background check packages always start with a Social Security Number Trace. From there, you can add specific background checks, choose from one of our most popular packages, or build your own.
Includes:
add
Sex Offender Registry
Includes:
add
Everything in Triple Database (above), plus:
add
Courthouse Repository (State and/or County level)
view_in_ar
Resume Verification
services to check a person's job history, degrees, and references starting at $39
Why Health Street For Connecticut Background Checks?
Criminal background check in the Nutmeg State must be done in accordance with state law. There are very specific requirements that companies must follow in order to perform a legally compliant background check, and it varies by state. Health Street's understanding of local laws combined with advanced technologies help keep you in compliance with Connecticut background check laws.
A Credit Reporting Agency, or CRA, should do more than just checking a public database on your behalf. Running background checks present a pair of equally troublesome risks:
forward
Not uncovering a past criminal record.
forward
Revealing excess information that cannot, by law, be factored into the hiring process.
If you receive information from your CRA that you are not permitted to include in your hiring decision, you can run afoul of laws such as the Americans with Disabilities Act (ADA) or the Federal Fair Credit Reporting Act (FCRA). On the flip side, if you miss a critical criminal record, it can be even more devastating. For these reasons, it's critically important to work with a CRA with experience performing comprehensive employment background checks in Connecticut.
Background Check Laws Specific to the State of Connecticut
Connecticut has had a "ban-the-box" law in place since January 1, 2017. The law states that employers, no matter how large or small they are, can't ask job applicants about criminal history on their initial job application. Employers are allowed to ask applicants about criminal history after the initial job application, including during job interviews, or if they are going to make a conditional job offer.
There are exceptions to Connecticut's "ban-the-box" law. First, Connecticut employers can ask about criminal history if they are required to by federal or state law. They can also inquire about criminal history if they are hiring for a job that requires a fidelity or security bond, and involves access to large sums of money.
Connecticut employers are barred from denying employment to applicants who have criminal records that have been expunged or erased following a certificate of rehabilitation or a pardon. Criminal history background checks in Connecticut also must be complete, accurate, and up to date. Background check providers must keep records of reports they produce, and who they provide them for during the employment process.
Connecticut specifies that school and child care providers must conduct criminal background checks prior to hiring employees. The state's Judicial Branch Law Libraries also maintains a complete web resource with information about Connecticut's laws about criminal records and background checks.
Statistics on Crime in the State of Connecticut
Connecticut maintains statistics on crime within the state in accordance with the Uniform Crime Reporting (UCR) system of the Department of Justice. According to the state's UCR report, Connecticut residents experienced 71,883 crimes in 2017, a 2% decrease over 2016.
Connecticut experienced 8,186 violent crimes in 2017 including:
bubble_chart
4,431 instances of aggravated assault
bubble_chart
2,819 robberies with violence
Handguns were used in 30 of the state's murders. In 14 incidents, the murder weapon was a knife, and in one, a shotgun. The remaining murders were committed using other or unclassified weapons. A car was used in one of the state's murders in 2017, and asphyxiation played a role in two other murder cases. Connecticut's murder rate was 2.93 per 100,000 in 2017, significantly less than the national rate of 5.31 per 100,000.
Out of Connecticut's 105 murders, 23 resulted from arguments, 2 were quarrels between partners ("Lover's Quarrel"), and 48 resulted from unknown causes. Two children were murdered in Connecticut in 2017, and 10 people were murdered by strangers.
DOT Background Screening Services
If you are hiring truck drivers, you already know that you need to check back for three years of violations with prior companies and the FMCSA Drug and Alcohol Clearinghouse. You also have to check their Connecticut motor vehicle report, of course.
Knowing and complying with these regulations can be daunting. Health Street removes the stress by conducting and storing your DOT background checks in the same, easy-to-access portal as your other driver file records. You can manage your DOT compliance and random pool in one place. We can provide you with:
forward
Connecticut drivers license check
forward
Contacting prior employers from before January 2020.
forward
Searching the FMCSA Clearinghouse on your behalf.
Resume Review and Verification Checks
When evaluating a job applicant, the first thing a hiring manager tends to look at is their resume. But what if the schools attended, degrees earned, job titles held, and other credentials were embellished, exaggerated, or outright fabricated? Before making that hire, you can rest easy knowing that Health Street can add resume verification to our Connecticut background checks.
Resume fraud is unfortunately all too common in Connecticut. Our resume verification services provide a definitive check on everything listed on your applicant's resume. This includes:
account_balance
education verification to confirm the degrees and certifications stated.
account_balance
employment history to check that they have held the jobs claimed
account_balance
professional license verification to confirm they have the certifications required.
Be sure that the person you want to hire is really who they say they are by ordering resume verification services from Health Street.
Citations
library_books
Guerin, Lisa, J.D. "Connecticut Laws on Employment and Conviction Records." Nolo, https://www.nolo.com/legal-encyclopedia/connecticut-laws-employer-use-arrest-conviction-records.html
library_books
"Connecticut Law About Criminal Records." Connecticut Judicial Branch Law Libraries, https://www.jud.ct.gov/lawlib/law/criminal.htm
library_books
"Crime in Connecticut 2017." State of Connecticut Department of Emergency Services and Public Safety, https://www.dpsdata.ct.gov/dps/ucr/data/2017/Crime%20in%20Connecticut%202017.pdf