Washington DC Background Checks
Health Street provides a full range of criminal background checks in Washington DC, allowing companies to accurately screen job applicants before hiring. We offer a wide variety of employment screening ranging from a simple criminal database search to comprehensive investigative research of a person's criminal record, job history, credentials, and references. For quality, professional and timely background screenings, look to Health Street to provide your business with employment background checks in Washington DC.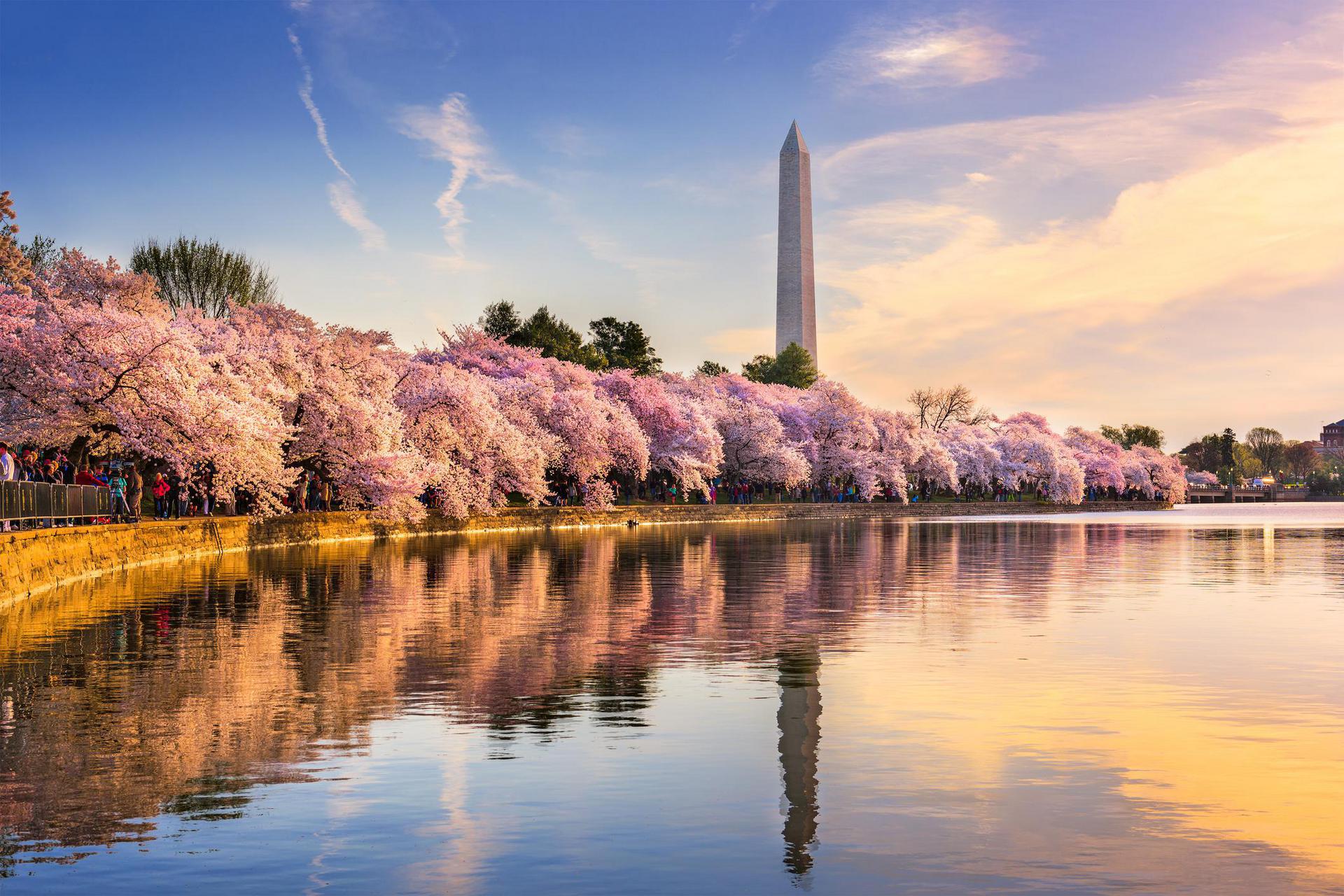 Washington DC Background Check Information
Washington DC's Fair Criminal Record Screening Act
In 2014, Mayor Vincent Grey signed the Fair Criminal Record Screening Act into law for the city of Washington D.C. This law prohibits employers from asking questions about a job candidate's criminal history prior to making a conditional offer for employment. This includes asking about their criminal record, charges and criminal accusations (excluding those that are currently pending), and convictions.
After a conditional offer is made, employers must ONLY ask about criminal convictions. This law applies to employers with 11 or more employees and does not extend to the federal government.
Statistics About Crime in the City of Washington, DC
According to the Washington D.C. Metropolitan Police Department's crime data summary as of October 8, 2021, violent crime has increased 3% since the same time in 2020. Property crime has also increased by 1%. Following are some additional crime statistics for the city of Washington DC:
chevron_right
There have been a total of 21,203 crimes in the city in 2021, a 1% increase over the same time in 2020.
chevron_right
By the end of 2020, there were 27,676 crimes committed, a 19% decrease from 2019.
chevron_right
There have been 163 homicides in 2021, an 11% increase over 2020. Homicides also increased 19% between 2019 and 2020.
chevron_right
There have been 1,459 robberies in 2021, a 4% increase over 2020. Robberies had decreased by 11% between 2019 and 2020.
chevron_right
There have been 2,673 motor vehicle thefts in 2021, a 13% increase over 2020. There was also a 50% increase in motor vehicle thefts from 2019 to 2020.
More Than 30% of DC School Employees Have Lapsed Background Checks
An internal city review conducted in 2019 found that more than 30% of D.C. public school employees had background checks that had lapsed. This situation prompted Chancellor Lewis D. Ferebee to inform parents and vow to enact robust training and procedures to prevent issues of sexual abuse in schools.
The review was launched after allegations arose that an employee of a private company operating before- and after-school programs on eight local campuses allegedly kissed and fondled a 13-year-old student on multiple occasions. The school district said the private company, Springboard Education, failed to conduct proper background checks. They then terminated their relationship with the company.
What Background Checks in Washington DC Does Health Street offer?
Criminal Background Check Packages
Health Street's criminal background check packages always start with a Social Security Number Trace. From there, you can add specific background checks, choose from one of our most popular packages, or build your own.
Includes:
view_in_ar
Includes:
Includes:
Includes:
add
Mix and match a variety of our background screening services to create your perfect package. This can include criminal database checks, sanctions, resume verifications, and drug testing.
view_in_ar
Resume Verification
services to check a person's job history, degrees, and references starting at $39
Why Health Street For Washington DC Background Checks?
Health Street combines industry knowledge, a committment to accuracy, and a spirit of fairness when performing background checks in the District of Columbia. Comprehensive employment screenings keep you and your business from stumbling into legal problems. A thorough background screening is essential to confirming that your new hires in Washington DC are qualified and honest.
Health Street's combination of high tech and high touch make background checks in Washington DC fast and reliable. We offer simple, secure web technology matched with local court runners to protect your company.
Due diligence is critical. Poorly performed background checks can expose you in the following ways:
do_not_disturb
Not uncovering criminal activity
do_not_disturb
Revealing too much information, including things that by law cannot be considered during the hiring process
In either case, you could be held legally liable. It is critical that you stay in commpliance with local labor laws. Let Health Street's experts conduct your background checks in Washington DC so you'll know that your candidates have been fully and properly vetted before hire.
DOT Background Screening Services
If you are hiring truck drivers, you already know that you need to check back for three years of violations with prior companies and the FMCSA Drug and Alcohol Clearinghouse. You also have to check their Washington DC motor vehicle report, of course.
Knowing and complying with these regulations can be daunting. Health Street removes the stress by conducting and storing your DOT background checks in the same, easy-to-access portal as your other driver file records. You can manage your DOT compliance and random pool in one place. We can provide you with:
forward
Washington DC drivers license check
forward
Contacting prior employers from before January 2020.
forward
Searching the FMCSA Clearinghouse on your behalf.
Resume Review and Verification Checks
When evaluating a job applicant, the first thing a hiring manager tends to look at is their resume. But what if the schools attended, degrees earned, job titles held, and other credentials were embellished, exaggerated, or outright fabricated? Before making that hire, you can rest easy knowing that Health Street can add resume verification to our Washington DC background checks.
Resume fraud is unfortunately all too common in Washington DC. Our resume verification services provide a definitive check on everything listed on your applicant's resume. This includes:
account_balance
education verification to confirm the degrees and certifications stated.
account_balance
employment history to check that they have held the jobs claimed
account_balance
professional license verification to confirm they have the certifications required.
Be sure that the person you want to hire is really who they say they are by ordering resume verification services from Health Street.
Citations
menu_book
"D.C. Mayor Signs the Fair Criminal Record Screening Act." McGuire Woods, 24 September 2014, https://www.mcguirewoods.com/Client-Resources/Alerts/2014/9/DC-Mayor-Signs-the-Fair-Criminal-Record-Screening-Act
menu_book
"'Ban the Box': Fair Criminal Record Screening Act." https://ohr.dc.gov/sites/default/files/dc/sites/ohr/publication/attachments/OHRGuidance16-02_FCRSA_FINAL.pdfD.C. Office of Human Rights,
menu_book
"District Crime Data at a Glance." Metropolitan Police Department, 8 October 2021, https://mpdc.dc.gov/page/district-crime-data-glance
menu_book
Stein, Perry. "More than 30% of D.C. school employees have lapsed background checks, review finds." The Washington Post, 7 August 2019, https://www.washingtonpost.com/local/education/more-than-30percent-of-dc-school-employees-have-lapsed-background-checks-review-finds/2019/08/07/953437fe-b933-11e9-a091-6a96e67d9cce_story.html