Virginia Background Checks
Health Street provides a full range of criminal background checks in Virginia, allowing companies to accurately screen job applicants before hiring. We offer a wide variety of employment screening ranging from a simple criminal database search to comprehensive investigative research of a person's criminal record, job history, credentials, and references. For quality, professional and timely background screenings, look to Health Street to provide your business with employment background checks in Virginia.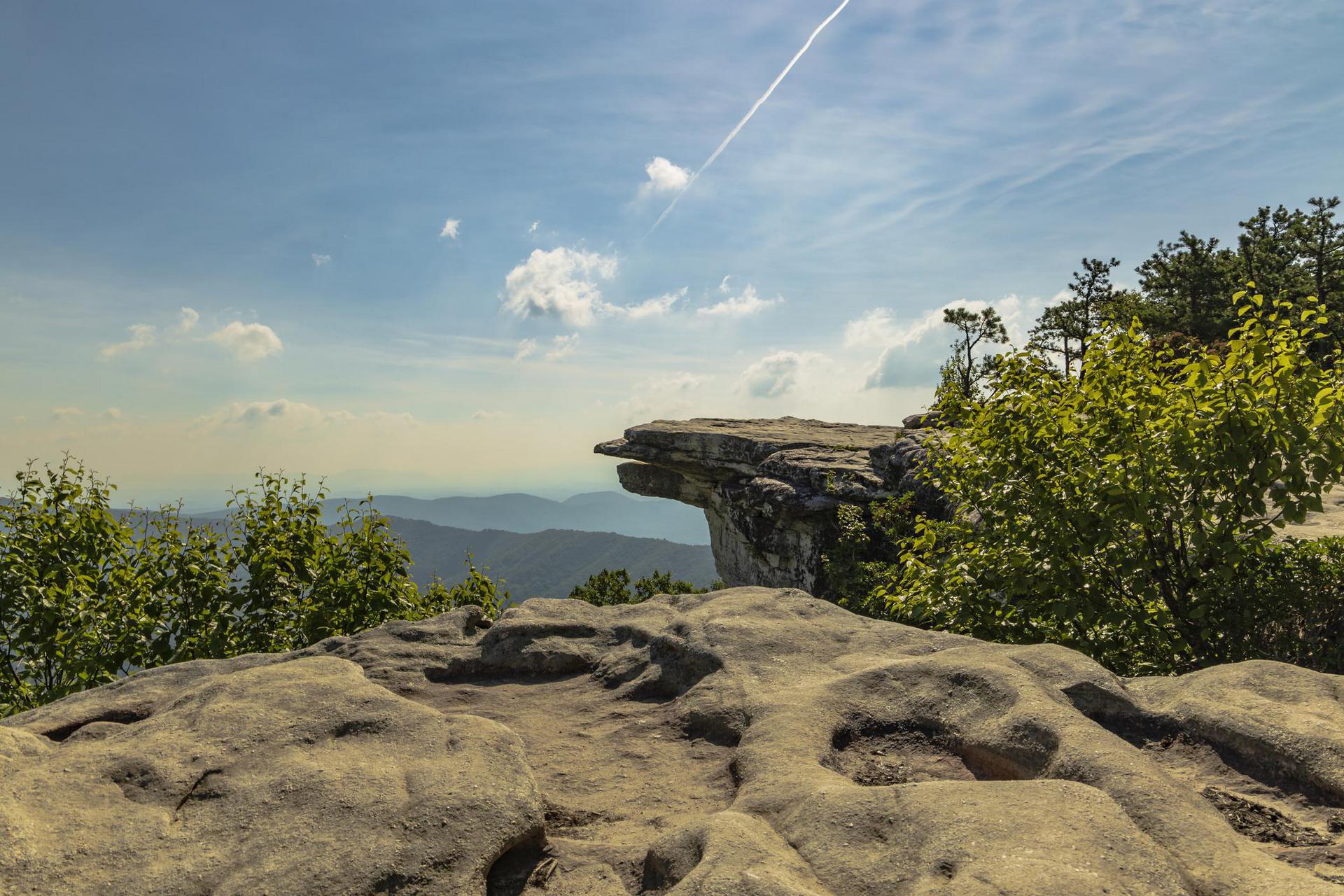 Virginia Background Screening Info
Virginia's Expunged Criminal Records
Under Virginia law, employers may not ask job applicants to disclose any criminal arrests, charges, or convictions that have been expunged at any time. Questions regarding an applicant's criminal history must only refer to situations where the applicant entered a plea of nolo contendere or was found guilty of a crime.
If an applicant is asked about criminal records, he or she is under no obligation to discuss anything that has been expunged or answer any questions related to criminal charges that did not result in a conviction.
Exceptions apply for certain positions, including those in schools, law enforcement, and health and safety industries.
Ban the Box in Virginia
In the state of Virginia, "ban the box" laws only apply to public sector employers (commissions, boards, and agencies) within the Executive Branch. This law requires employers to only make a criminal history inquiry after an applicant is deemed eligible for a position. The purpose of these laws is to give ex-offenders a fair chance of obtaining employment.
Additional legislation took effect on July 1, 2020. It prohibits all employers from requiring applicants to disclose any past charges related to simple marijuana possession. In addition, most prior convictions for simple marijuana possession will no longer be listed on individuals' criminal records.
A violation of these rules is considered a Class 1 misdemeanor. To avoid problems, employers should never ask potential employees about simple marijuana possession convictions and ensure that possession of marijuana is excluded from any questions about an applicant's criminal history.
Virginia State Crime Statistics
Virginia's annual report "Crime in Virginia 2019" is compiled by the Virginia Uniform Crime Reporting Program and the Department of State Police. According to the report, the total number of criminal incidents reported in Virginia in 2019 was 375,639. This equals one incident approximately every 1 minute and 24 seconds.
In addition, in 2019, Virginia had:
trending_up
17,993 violent crimes reported (murder, non-negligent manslaughter, aggravated assault, forcible sex offenses, and robbery)
trending_up
Property theft totaling $382,523,118 (of this, $81,248,824 was recovered)
trending_up
9,282 cases of aggravated assault (3,690 with a firearm)
trending_up
5,510 forcible sex offenses
trending_up
1,632 cases of kidnapping or abduction
trending_up
3,541 robberies or attempted robberies
trending_up
33,600 cases of fraud or attempted fraud
trending_up
117,859 cases of larceny or attempted larceny
trending_up
10,575 stolen motor vehicles
trending_up
44,700 arrests for drugs/narcotics and equipment violations (36,609 for marijuana)
In 2019, there were 274,636 arrests in the state of Virginia. Of those, 155,317 were white, 114,738 were black/African American, and 3,037 were Asian. Seventy-two percent were male, and 97.8% of arrestees were unarmed.
What Background Checks in Virginia Does Health Street offer?
Criminal Background Check Packages
Health Street's criminal background check packages always start with a Social Security Number Trace. From there, you can add specific background checks, choose from one of our most popular packages, or build your own.
Includes:
view_in_ar
Includes:
Includes:
Includes:
add
Mix and match a variety of our background screening services to create your perfect package. This can include criminal database checks, sanctions, resume verifications, and drug testing.
view_in_ar
Resume Verification
services to check a person's job history, degrees, and references starting at $39
City Background Checks
For information regarding background checks in a specific city, click the relevant link below:
Why Health Street For Virginia Background Checks?
Performing background checks in the Old Dominion involves knowing and following state rules and regulations which may stipulate what information can be taken into account when making hiring decisions. Requirements vary by state.
Performing background checks on your own is risky and can lead you into legal trouble. Hiring a background check company, known as a Credit Reporting Agency or CRA, is highly advisable. A credit reporting agency's job is to stay abreast of Virginia background check laws. Reputable CRA's help you avoid pitfalls such as:
do_not_disturb
Not uncovering criminal activity
do_not_disturb
Revealing too much information, including things that by law cannot be considered during the hiring process
The risk of uncovering too much information in a background check is significant. Laws such as the Americans with Disabilities Act (ADA) and the Federal Fair Credit Reporting Act (FCRA) mandate that certain protected information cannot be considered by employers when making hiring decisions. When hiring in Virginia, it is crucial to use a CRA that understands the complexity of background check laws in Virginia.
DOT Background Screening Services
If you are hiring truck drivers, you already know that you need to check back for three years of violations with prior companies and the FMCSA Drug and Alcohol Clearinghouse. You also have to check their Virginia motor vehicle report, of course.
Knowing and complying with these regulations can be daunting. Health Street removes the stress by conducting and storing your DOT background checks in the same, easy-to-access portal as your other driver file records. You can manage your DOT compliance and random pool in one place. We can provide you with:
forward
Virginia drivers license check
forward
Contacting prior employers from before January 2020.
forward
Searching the FMCSA Clearinghouse on your behalf.
Resume Review and Verification Checks
When evaluating a job applicant, the first thing a hiring manager tends to look at is their resume. But what if the schools attended, degrees earned, job titles held, and other credentials were embellished, exaggerated, or outright fabricated? Before making that hire, you can rest easy knowing that Health Street can add resume verification to our Virginia background checks.
Resume fraud is unfortunately all too common in Virginia. Our resume verification services provide a definitive check on everything listed on your applicant's resume. This includes:
account_balance
education verification to confirm the degrees and certifications stated.
account_balance
employment history to check that they have held the jobs claimed
account_balance
professional license verification to confirm they have the certifications required.
Be sure that the person you want to hire is really who they say they are by ordering resume verification services from Health Street.
Citations
menu_book
"Virginia Laws on Employer Use of Arrest and Conviction Records." Nolo, https://www.nolo.com/legal-encyclopedia/virginia-laws-employer-use-arrest-conviction-records.html
menu_book
"Virginia Background Checks: What you need to know." Business & Legal Resources (BLR), https://www.blr.com/HR-Employment/Staffing-Training-/Background-Checks-in-Virginia#:~:text=In%20Virginia%2C%20employers%20must%20comply,checks%20and%20driver's%20record%20information.&text=In%20Virginia%2C%20employers%20are%20prohibited,her%20that%20has%20been%20expunged.
menu_book
Broughton, N. Reid. "Virginia's New 'Ban the Box' Laws." Sands Anderson, 17 July 2020, https://www.sandsanderson.com/news/2020/07/17/virginias-new-ban-the-box-laws/
menu_book
Code of Virginia, § 19.2-389.3. Marijuana possession; limits on dissemination of criminal history record information, https://law.lis.virginia.gov/vacode/title19.2/chapter23/section19.2-389.3/
menu_book
"Ban the Box States 2020." World Population Review, https://worldpopulationreview.com/state-rankings/ban-the-box-states
menu_book
Crime in Virginia 2019, Virginia Uniform Crime Reporting Program, Virginia State Police, https://www.vsp.virginia.gov/downloads/Crime_in_Virginia/Crime%20In%20Virginia%202019.pdf