South Carolina Background Checks
Health Street makes background checks in South Carolina easy with a complete array of comprehensive, precise and detailed employment background screenings. Our South Carolina background checks start with simple, fast criminal database checks and can be extended for a full view of a person's history by looking at local and national records, educational records, past jobs,, and more. South Carolina background checks ensure you and your workforce are protected from an employee who lies on his or her job application or worse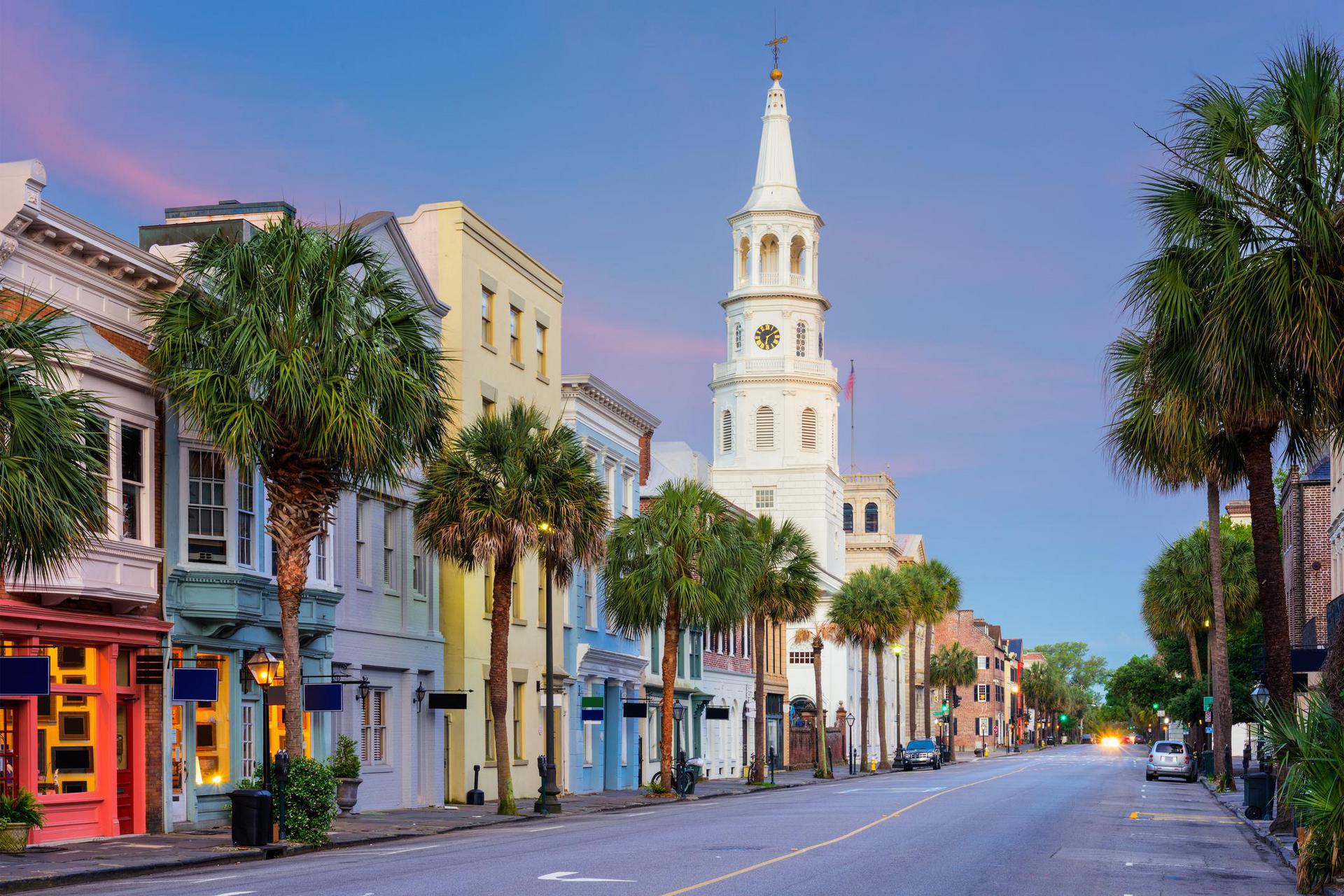 Background Screening Info Specific to South Carolina
South Carolina Background Check Laws
As an employer in South Carolina, you need to be sure you are following both federal and state laws to protect your company and to protect its applicants from discrimination.
South Carolina is not one of the 35 "ban-the-box" states, meaning that you have the right to ask about an applicant's past criminal history and arrest record. There are also no state laws prohibiting you from using an applicant's past criminal history when making hiring decisions.
In South Carolina, you have the right to obtain information on past convictions, whether they were found guilty or not, and arrests, as well as any dismissals.
Some jobs in South Carolina even require proper background checks. Those working in emergency medical services (EMS), for example, are required to get a fingerprint criminal background check by the FBI every time they apply for certification or recertification. Certain convictions may prohibit applicants from obtaining their licenses and keep them from careers in this line of work.
In addition to South Carolina's state guidelines, you want to be sure to also abide by federal guidelines to avoid discrimination. The Fair Credit Reporting Act (FCRA) has guidelines in place to make sure that all reports are fair and accurate, and the applicant must authorize the background check. The Equal Employment Opportunity Commission (EEOC) is there to protect the rights of applicants and employees.
Crime Statistics in South Carolina
people_alt
The violent crime rate (violent crime being murder, sexual battery, robbery, and aggravated assault) in South Carolina decreased by 0.8% from 2016-2017.
people_alt
Violent crime has decreased by 49.8% from 1991-2017.
people_alt
Property crime in South Carolina has gone down by 2.6% from 2016-2017.
people_alt
Property crime has gone down by 39.8% in total from 1991-2017.
people_alt
Breaking and entering has also decreased by 58.5% percent from 1991-2017.
people_alt
Motor vehicle theft has decreased by 27% since 1991.
What Background Checks in South Carolina Does Health Street offer?
Criminal Background Check Packages
Health Street's criminal background check packages always start with a Social Security Number Trace. From there, you can add specific background checks, choose from one of our most popular packages, or build your own.
Includes:
view_in_ar
Includes:
Includes:
Includes:
add
Mix and match a variety of our background screening services to create your perfect package. This can include criminal database checks, sanctions, resume verifications, and drug testing.
view_in_ar
Resume Verification
services to check a person's job history, degrees, and references starting at $39
Why Health Street For South Carolina Background Checks?
Criminal background check in the Palmetto State must be done in accordance with state law. There are very specific requirements that companies must follow in order to perform a legally compliant background check, and it varies by state. Health Street's understanding of local laws combined with advanced technologies help keep you in compliance with background check laws.
A Credit Reporting Agency, or CRA, should do more than just checking a public database on your behalf. Running background checks present a pair of equally troublesome risks:
forward
Not uncovering criminal activity
forward
Revealing too much information, including things that by law cannot be considered during the hiring process
If you receive information from your CRA that you are not permitted to include in your hiring decision, you can run afoul of laws such as the Americans with Disabilities Act (ADA) or the Federal Fair Credit Reporting Act (FCRA). On the flip side, if you miss a critical criminal record, it can be even more devastating. For these reasons, it's critically important to work with a CRA with experience performing comprehensive employment background checks in .
DOT Background Screening Services
If you hire truck drivers or other vehicle operators covered by DOT, then you know you have to comply with the Department of Transportation's FMCSA modality regulations. To comply with DOT regs, you must:
forward
Contact previous employers (from before January 2020)
forward
Review the FMCSA Drug and Alcohol Clearinghouse for January 2020 and later.
forward
Run the South Carolina Motor Vehicle Report (MVR).
These measures ensure that your new hire has a safe South Carolina driving record and no drug or alcohol violations in the past three years.
Resume Review and Verification Checks
Sometimes, the job candidate who seems to be most qualified is lying on his or her resume. In fact, it is quite common for people to misrepresent their education, degrees earned, and work history in order to qualify for a job that they otherwise would not obtain. An unqualified employee—especially one who forges aspects of their experience—creates serious risks for business leaders and HR executives.
Health Street's background checks in South Carolina can verify a person's resume, confirming the information that they have provided to you about their education, employment history, professional licensure, and degrees earned. We can even check references. Including these options on your background check in South Carolina gives you and your business the protection it deserves and the knowledge that you are hiring honest, qualified candidates.
Citations
menu_book
Avery, Beth. "Ban the Box: U.S Cities, Counties, and States Adopt Fair Hiring Practices." National Employment Law Project (NELP), https://www.nelp.org/publication/ban-the-box-fair-chance-hiring-state-and-local-guide/
menu_book
"South Carolina Background Checks: What you need to know." Business & Legal Resources (BLR), https://www.blr.com/HR-Employment/Staffing-Training-/Background-Checks-in-South-Carolina
menu_book
"Chapter 73 – South Carolina Law Enforcement Division." South Carolina Legislature, https://www.scstatehouse.gov/coderegs/Chapter%2073.pdf
menu_book
"South Carolina Code of Laws – Title 44 Health." South Carolina Legislature, https://www.scstatehouse.gov/code/t44c061.php
menu_book
"Crime in South Carolina 2017." South Carolina State Law Enforcement Division (SLED), https://www.sled.sc.gov/forms/statistics/2017%20Crime%20in%20South%20Carolina.pdf
menu_book
"Safest Cities in South Carolina 2020." The National Council for Home Safety and Security, 19 January 2020, https://www.alarms.org/safest-cities-in-south-carolina/