New Hampshire Background Checks
Employers can conduct New Hampshire background checks on potential employees and volunteers to reduce the risk of criminal activities in the workplace. Background checks in New Hampshire also confirm the information on an applicant's resume and help the employer determine if the applicant is qualified for the job. Employers should practice safe hiring with background checks. Failing to perform a criminal background check prior to hiring an employee can lead to the employer being held liable for a crime committed by an employee on the job.
New Hampshire employers must protect their businesses but also the rights of their applicants and employees. Employers must become familiar with local, state, and federal laws for the best hiring practices prior to conducting employment background checks.
Health Street provides a full range of criminal background checks in New Hampshire, allowing companies to accurately screen job applicants before hiring. We offer a wide variety of employment screening ranging from a simple criminal database search to comprehensive investigative research of a person's criminal record, job history, credentials, and references. For quality, professional and timely background screenings, look to Health Street to provide your business with employment background checks in New Hampshire.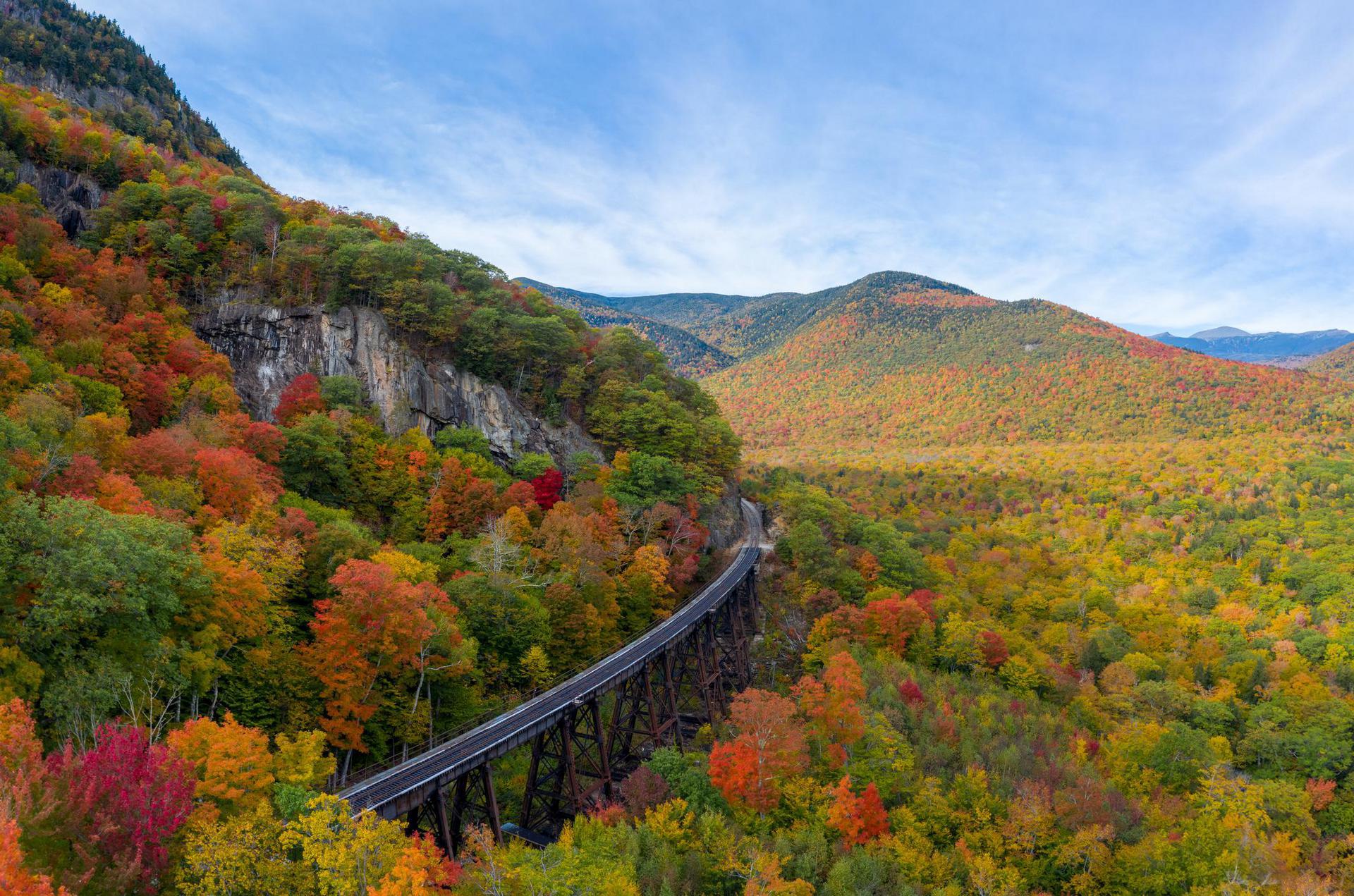 New Hampshire Background Screening Info
House Bill 253 – Criminal Records Checks in New Hampshire
In 2020, New Hampshire became a "ban-the-box" state, which means that candidates cannot be asked about prior convictions on job applications. New Hampshire HB 253, signed into law on July 28, 2020, prohibits public employers from asking about prior convictions or running a criminal background check prior to a job interview. The employer can only run a background check after a conditional offer of employment has been made. The only exception is if it is required by federal or state law for that occupation.
Employers must follow federal and New Hampshire background check laws to ensure the safety and rights of themselves, their applicants, and employees.
Acts and Statutes for Background Checks in New Hampshire
The Fair Credit Reporting Act (FCRA) protects the rights of applicants and employers. The FCRA allows employers to run background checks but requires them to provide the applicant with their rights and obtain written permission prior to conducting an employment background screening. If an employer chooses not to hire or promote due to the results of a criminal background check, a pre-adverse action notice must be given to the applicant or employee, and it must include a document summarizing their rights under the FCRA and a copy of their consumer report. This allows for the applicant to discuss the background report findings with the employer before adverse action is taken. Employers must provide a waiting period between providing the adverse action notice and taking adverse action, and then must provide a post-adverse action notice to the employee.
New Hampshire's RSA 359-B limits the reasons reports can be used, but a credit reporting agency can issue a report to employers with a legitimate need for information, such as a government agency or potential employer, with the person's consent. This state law applies to all New Hampshire employers, employees, and job applicants. Just like the FCRA, New Hampshire's RSA 359-B requires the employer to inform applicants of adverse employment actions based on the report's results and provide the name and address of the consumer reporting agency.
New Hampshire RSA §§ 151:2 to 151:2-d states that applicants for certification or license to operate healthcare and residential care facilities must submit criminal background check results from the New Hampshire Department of Safety (NHDOS). Applicants selected for employment in one of these facilities must also submit background screening results before a final offer of employment is made. This New Hampshire law covers hospitals, health services, home care providers, laboratories, emergency medical care facilities, and birthing centers. This is not a complete list of employers covered by this law. Employees covered by the law include those in direct contact with clients, client records, and client bodily fluids, tissues, and other biological materials.

New Hampshire RSA §§ 170-E:1 to 170-E:29-a applies to employers, employees, and applicants associated with child daycare agencies or providers and states that they must undergo criminal background checks. Criminal record checks must include the New Hampshire sex offender and abuse and neglect registries and the national sex offender registry.

New Hampshire background check laws exist for all employers in the state, so every employer needs to familiarize themselves with these laws to protect themselves, their employees, and their business.
Statistics on Crime in the State of New Hampshire
arrow_forward
There were 17,014 total crimes in New Hampshire in 2020, which was a rate of 12.35 per 1,000 residents.
arrow_forward
In 2020, there were 2,000 violent crimes in New Hampshire, a rate of 1.45 per 1,000 people.
arrow_forward
Property crimes were the most common crimes in New Hampshire in 2020. There were 15,014 property crimes, a rate of 10.9 per 1,000 residents.
arrow_forward
The violent crime rate in New Hampshire was lower than the national average in 2020.
arrow_forward
The chance of becoming the victim of a violent crime in New Hampshire is one in 689.
arrow_forward
In 2020, assault was the most common violent crime in New Hampshire, with 1,166 reported assaults. There were 280 robberies, 542 rapes, and 12 murders in the same year.
arrow_forward
The property crime rate in New Hampshire was lower than the national average in 2020.
arrow_forward
The chance of becoming the victim of a property crime in New Hampshire is one in 92.
arrow_forward
In 2020, theft was the most common property crime, with 12,558 thefts reported. This was a rate of 9.12 per 1,000 residents.
arrow_forward
There were 1,412 burglaries and 1,044 motor vehicle thefts in New Hampshire in 2020.
arrow_forward
As of 2020, there are four crimes per square mile in New Hampshire, less than the national average of 26.9.
arrow_forward
From 2018 to 2020, New Hampshire has seen an increase in
hate crimes
, including crimes against persons and property.
arrow_forward
As of 2022, the safest city in New Hampshire is Atkinson, with a violent crime rate of 0.4 and a property crime rate of 2.7.
What Background Checks in New Hampshire Does Health Street offer?
Criminal Background Check Packages
Health Street's criminal background check packages always start with a Social Security Number Trace. From there, you can add specific background checks, choose from one of our most popular packages, or build your own.
Includes:
view_in_ar
Includes:
Includes:
Includes:
add
Mix and match a variety of our background screening services to create your perfect package. This can include criminal database checks, sanctions, resume verifications, and drug testing.
view_in_ar
Resume Verification
services to check a person's job history, degrees, and references starting at $39
Why Health Street For New Hampshire Background Checks?
Performing background checks in the Granite State involves knowing and following state rules and regulations which may stipulate what information can be taken into account when making hiring decisions. Requirements vary by state.
Performing background checks on your own is risky and can lead you into legal trouble. Hiring a background check company, known as a Credit Reporting Agency or CRA, is highly advisable. A credit reporting agency's job is to stay abreast of New Hampshire background check laws. Reputable CRA's help you avoid pitfalls such as:
do_not_disturb
Not uncovering criminal activity
do_not_disturb
Revealing too much information, including things that by law cannot be considered during the hiring process
The risk of uncovering too much information in a background check is significant. Laws such as the Americans with Disabilities Act (ADA) and the Federal Fair Credit Reporting Act (FCRA) mandate that certain protected information cannot be considered by employers when making hiring decisions. When hiring in New Hampshire, it is crucial to use a CRA that understands the complexity of background check laws in New Hampshire.
DOT Background Screening Services
If you are hiring truck drivers, you already know that you need to check back for three years of violations with prior companies and the FMCSA Drug and Alcohol Clearinghouse. You also have to check their New Hampshire motor vehicle report, of course.
Knowing and complying with these regulations can be daunting. Health Street removes the stress by conducting and storing your DOT background checks in the same, easy-to-access portal as your other driver file records. You can manage your DOT compliance and random pool in one place. We can provide you with:
forward
New Hampshire drivers license check
forward
Contacting prior employers from before January 2020.
forward
Searching the FMCSA Clearinghouse on your behalf.
Resume Review and Verification Checks
When evaluating a job applicant, the first thing a hiring manager tends to look at is their resume. But what if the schools attended, degrees earned, job titles held, and other credentials were embellished, exaggerated, or outright fabricated? Before making that hire, you can rest easy knowing that Health Street can add resume verification to our New Hampshire background checks.
Resume fraud is unfortunately all too common in New Hampshire. Our resume verification services provide a definitive check on everything listed on your applicant's resume. This includes:
account_balance
education verification to confirm the degrees and certifications stated.
account_balance
employment history to check that they have held the jobs claimed
account_balance
professional license verification to confirm they have the certifications required.
Be sure that the person you want to hire is really who they say they are by ordering resume verification services from Health Street.
Citations
menu_book
Avery, Beth and Lu, Han. "Ban the Box: U.S. Cities, Counties and States Adopt Fair Hiring Policies." National Employment Law Project, 1 October 2021, https://www.nelp.org/publication/ban-the-box-fair-chance-hiring-state-and-local-guide/
menu_book
"Chapter 31, HB 253 – Final Version." National Employment Law Project, http://www.nelp.org/wp-content/uploads/New-Hampshire-HB-253-2020-public-sector-BTB.pdf
menu_book
"Fair Credit Reporting Act." Federal Trade Commission (FTC), https://www.ftc.gov/legal-library/browse/statutes/fair-credit-reporting-act
menu_book
Holland, Ron and Batten, Jonathan. "FCRA 101: How to Avoid Risky Background Checks." Society of Human Resource Management (SHRM), 20 October 2017, https://www.shrm.org/resourcesandtools/hr-topics/talent-acquisition/pages/fcra-avoid-risky-background-checks.aspx
menu_book
"Advisory Opinion to Weisberg (06-27-97)." United States Federal Trade Commission (FTC), 27 June 1997, https://www.ftc.gov/legal-library/browse/advisory-opinions/advisory-opinion-weisberg-06-27-97
menu_book
"Consumer Sourcebook – Credit Reporting." New Hampshire Department of Justice, https://www.doj.nh.gov/consumer/sourcebook/credit-reporting.htm
menu_book
"New Hampshire RSA §§ 151:2 to 151:2-d – Criminal Record Check Required." Justia U.S. Law, https://law.justia.com/codes/new-hampshire/2015/title-xi/chapter-151/section-151-2-d
menu_book
New Hampshire Department of Safety." https://www.nh.gov/safety/
menu_book
"New Hampshire RSA §§ 170-E:1 to 170-E:29." Justia U.S. Law, https://law.justia.com/codes/new-hampshire/2016/title-xii/chapter-170-e/section-170-e-29-a
menu_book
"New Hampshire Crime." Neighborhood Scout, https://www.neighborhoodscout.com/nh/crime
menu_book
"New Hampshire – Hate Crimes." The U.S. Department of Justice, https://www.justice.gov/hatecrimes/state-specific-information/new-hampshire
menu_book
Bradford, Alina. "New Hampshire's 20 Safest Cities of 2022." Safewise, 7 March 2022, https://www.safewise.com/blog/safest-cities-new-hampshire/#city1
menu_book
"The Importance of Background Checks." Markel Insurance, https://www.markelinsurance.com/resources/small-business/the-importance-of-background-checks
menu_book
Parent, Jennifer. "New rules for employee background checks." 30 November 2012, https://www.nhbr.com/new-rules-for-employee-background-checks/
menu_book
"Background Check Laws – New Hampshire." Vrountas Ayer & Chandler, P.C., https://www.vaclegal.com/wp-content/uploads/2021/06/Background-Check-Laws-New-Hampshire-5-522-4219.pdf