Mississippi Background Checks
Health Street's line of background checks in Mississippi delivers fast, meticulously researched data on an applicant's criminal history, references, education and employment. We pride ourselves on providing what employers need to inform their decisions about the people they hire. Mississippi employment background checks give companies the assurance that their new hires have been fully vetted and won't pose a risk. Verify if someone is being honest with you before you hire them – with Mississippi background checks from Health Street.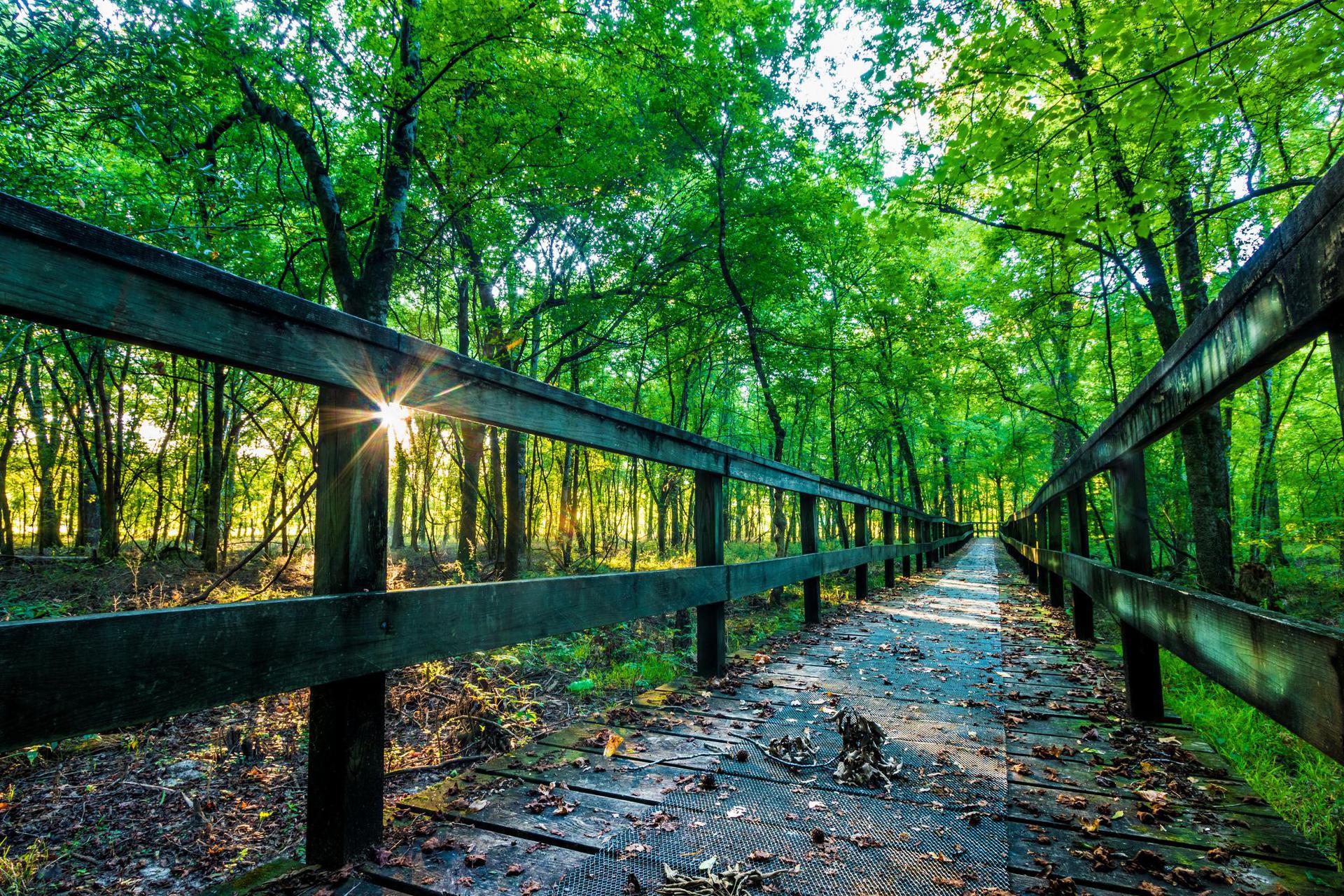 Mississippi Background Screening Info
Mississippi Background Check Laws
Employers in Mississippi are required to follow federal and state laws when it comes to background checks for the safety of your business and to protect the rights of employees.
Mississippi is not a "ban-the-box" state, meaning as an employer, you can ask about the applicant's past criminal record on the job application.
As far as Mississippi is concerned, there are currently no state laws in place when it comes to background checks. Mississippi does, however, require you to follow all federal laws. As an employer, this means you are able to dig a little deeper into an applicant's history when looking into credit history, criminal history, driving records, educational background, and employment history, as long as you remain under federal laws.
Federal laws are put in place to protect all employees and applicants from discrimination. It is illegal to make hiring, firing, and promoting decisions based on sex, age, race, color, disability, etc. These discrimination laws are enforced by the Equal Employment Opportunity Commission (EEOC).
Federal law also makes you responsible for informing the applicant that you will be obtaining certain information (such as criminal background records) and getting written permission to do so. This is part of the Fair Credit Reporting Act (FCRA), which is regulated by the Fair Trade Commission (FTC).
Mississippi Statistics on Crime
Knowing the facts on crime in Mississippi can help you when making decisions on how to perform your background checks.
person_outline
Violent and property crimes have been on the decline in Mississippi since 2014.
person_outline
In 2018, theft and larceny in Mississippi have declined to 1,561.2 from 1,872.1 in 2017.
person_outline
Mississippi's safest city is known to be Madison, having the least amount of violent crimes and property crimes in the state.
person_outline
In 2017, Madison had 11 reports of violent crime out of its 26,339 residents. That is a violent crime rate of .42 per 1,000 residents. In 2018, the violent crime rate was .7 per 1,000.
person_outline
The city of Brandon, which had a population of 24,125 in 2017, follows behind Madison as the second safest city in Mississippi. Brandon's crime rate was 1.12 per 1,000 residents the same year. In 2018, the violent crime rate was 1.24 per 1,000.
person_outline
Brandon had the lowest property crime rate in the state with 7.7 acts of property crime per 1,000 residents.
person_outline
The other three cities that made the list for the top 5 safest cities in Mississippi are Clinton, Horn Lake, and Southhaven.
What Background Checks in Mississippi Does Health Street offer?
Criminal Background Check Packages
Health Street's criminal background check packages always start with a Social Security Number Trace. From there, you can add specific background checks, choose from one of our most popular packages, or build your own.
Includes:
view_in_ar
Includes:
Includes:
Includes:
add
Mix and match a variety of our background screening services to create your perfect package. This can include criminal database checks, sanctions, resume verifications, and drug testing.
view_in_ar
Resume Verification
services to check a person's job history, degrees, and references starting at $39
Why Health Street For Mississippi Background Checks?
Performing background checks in the [STATE-SLOGAN] involves knowing and following state rules and regulations which may stipulate what information can be taken into account when making hiring decisions. Requirements vary by state.
Performing background checks on your own is risky and can lead you into legal trouble. Hiring a background check company, known as a Credit Reporting Agency or CRA, is highly advisable. A credit reporting agency's job is to stay abreast of Mississippi background check laws. Reputable CRA's help you avoid pitfalls such as:
do_not_disturb
Not uncovering criminal activity
do_not_disturb
Revealing too much information, including things that by law cannot be considered during the hiring process
The risk of uncovering too much information in a background check is significant. Laws such as the Americans with Disabilities Act (ADA) and the Federal Fair Credit Reporting Act (FCRA) mandate that certain protected information cannot be considered by employers when making hiring decisions. When hiring in Mississippi, it is crucial to use a CRA that understands the complexity of background check laws in Mississippi.
DOT Background Screening Services
If you are hiring truck drivers, you already know that you need to check back for three years of violations with prior companies and the FMCSA Drug and Alcohol Clearinghouse. You also have to check their Mississippi motor vehicle report, of course.
Knowing and complying with these regulations can be daunting. Health Street removes the stress by conducting and storing your DOT background checks in the same, easy-to-access portal as your other driver file records. You can manage your DOT compliance and random pool in one place. We can provide you with:
forward
Mississippi drivers license check
forward
Contacting prior employers from before January 2020.
forward
Searching the FMCSA Clearinghouse on your behalf.
Resume Review and Verification Checks
When evaluating a job applicant, the first thing a hiring manager tends to look at is their resume. But what if the schools attended, degrees earned, job titles held, and other credentials were embellished, exaggerated, or outright fabricated? Before making that hire, you can rest easy knowing that Health Street can add resume verification to our Mississippi background checks.
Resume fraud is unfortunately all too common in Mississippi. Our resume verification services provide a definitive check on everything listed on your applicant's resume. This includes:
account_balance
education verification to confirm the degrees and certifications stated.
account_balance
employment history to check that they have held the jobs claimed
account_balance
professional license verification to confirm they have the certifications required.
Be sure that the person you want to hire is really who they say they are by ordering resume verification services from Health Street.
Citations
menu_book
"Background Checks: What Employers Need to Know." U.S. Equal Employment Opportunity Commission (EEOC), https://www.eeoc.gov/laws/guidance/background-checks-what-employers-need-know#:~:text=It's%20illegal%20to%20check%20the,age%20(40%20or%20older).
menu_book
"Fair Credit Reporting Act." 15 U.S.C. §§ 1681-1681x. Federal Trade Commission (FTC), https://www.ftc.gov/enforcement/statutes/fair-credit-reporting-act
menu_book
"Mississippi Crime Rates 1960-2018." The Disaster Center, http://www.disastercenter.com/crime/mscrimn.htm
menu_book
"2018 Crime in the United States." Uniform Crime Reporting Department, Federal Bureau of Investigation (FBI), https://ucr.fbi.gov/crime-in-the-u.s/2018/crime-in-the-u.s.-2018/topic-pages/violent-crime?_ga=2.153479100.562691535.1598110266-243499083.1597881187
menu_book
"Safest Cities in Mississippi." The National Council for Home Safety and Security, 19 January 2020, https://www.alarms.org/safest-cities-in-mississippi/
menu_book
Vicory, Justin. "This Mississippi city was ranked the safest in the state. Is your city in the top 10?" Mississippi Clarion Ledger, 1 April 2019, https://www.clarionledger.com/story/news/2019/04/11/what-is-the-safest-city-in-mississippi-city-ranked-state-report-madison-brandon/3427855002/
menu_book
Edwards, Rebecca. "Mississippi's 5 Safest Cities of 2020." SafeWise, 5 August 2020, https://www.safewise.com/blog/safest-cities-mississippi/?_ga=2.8069428.706795870.1598282583-1161086390.1598282582