Maryland Background Checks
Health Street's line of background checks in Maryland delivers fast, meticulously researched data on an applicant's criminal history, references, education and employment. We pride ourselves on providing what employers need to inform their decisions about the people they hire. Maryland employment background checks give companies the assurance that their new hires have been fully vetted and won't pose a risk. Verify if someone is being honest with you before you hire them – with Maryland background checks from Health Street.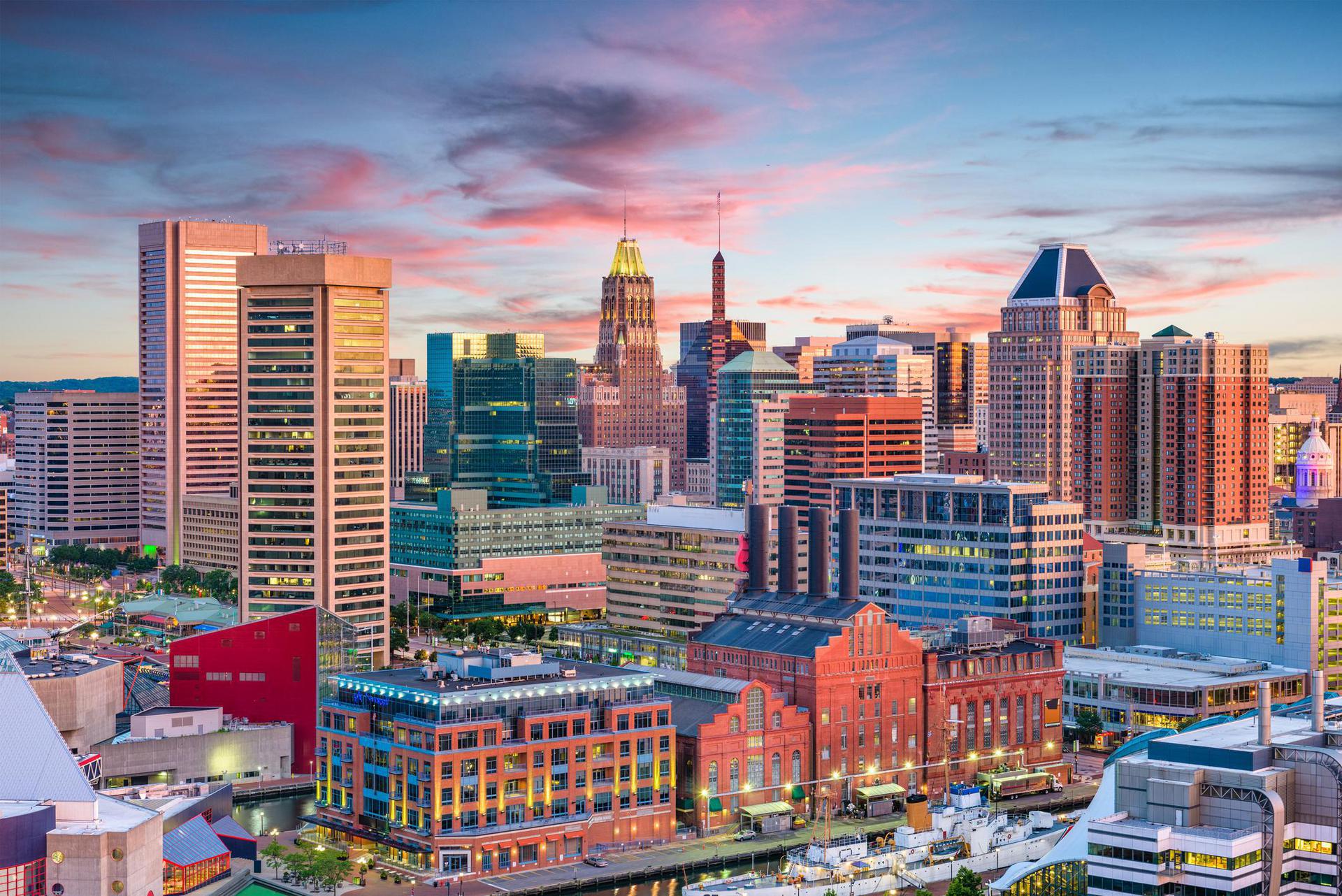 Background Screening Info for Maryland
Job Applicant Fairness Act
Maryland's Job Applicant Fairness Act covers an employer's ability to check the credit reports or credit history of employees or job candidates. Under this act, employers are not allowed to use the information contained in these reports to make decisions regarding hiring or termination. Credit reports also may not influence an applicant's or employee's pay rate or other conditions of employment.
This law doesn't apply to all employers. Those who are exempt include:
flare
Employers who are required to check credit reports under state or federal law
flare
SEC-registered investment advisors
flare
Most banks and publicly-traded credit unions
flare
Privately insured credit unions that are approved by the Maryland Commissioner of Financial Regulation
Employers who are not exempt may review credit reports if one of the following circumstances apply:
flare
The applicant has already been offered a job and the information contained in the report won't lead to a termination or influence pay rate or employment conditions.
flare
The employer has what's known as a "bona fide" reason for requesting the information and the reason is "substantially job-related."
A "bona fide" reason includes:
flare
The person is being considered for a management position
flare
The person will have access to customers', employees', or employers' personal information
flare
The position involves a fiduciary responsibility
flare
The position includes access to a corporate credit or debit card
flare
The person will have access to confidential business information
If one or more of these situations apply and the employer will review a credit report, the employee or applicant must be notified in writing.
Note that credit reports are also covered under the Fair Credit Reporting Act. This states that the employer must obtain permission before requesting an applicant's or employee's credit report. In addition, if the contents of the credit report lead to taking an "adverse action," the employer must notify the individual in writing.
Ban the Box
On February 29th, 2020, Maryland became the latest state to "ban the box." This term refers to the common practice of including a question regarding criminal records or felony convictions on job applications.
Under this new law, employers with 15 or more employees may no longer ask a job applicant whether they have a criminal record at any point before the initial in-person interview. However, during or after the initial interview, employers may still require applicants to disclose information about criminal records or accusations.
This rule doesn't apply to employers who are required or authorized to check criminal records under state or federal law. It also exempts employers who provide services to vulnerable adults or minor children.
What Background Checks in Maryland Does Health Street offer?
Criminal Background Check Packages
Health Street's criminal background check packages always start with a Social Security Number Trace. From there, you can add specific background checks, choose from one of our most popular packages, or build your own.
Includes:
view_in_ar
Includes:
Includes:
Includes:
add
Mix and match a variety of our background screening services to create your perfect package. This can include criminal database checks, sanctions, resume verifications, and drug testing.
view_in_ar
Resume Verification
services to check a person's job history, degrees, and references starting at $39
City Background Checks
For information regarding background checks in a specific city, click the relevant link below:
Why Health Street For Maryland Background Checks?
Criminal background check in the Free State must be done in accordance with state law. There are very specific requirements that companies must follow in order to perform a legally compliant background check, and it varies by state. Health Street's understanding of local laws combined with advanced technologies help keep you in compliance with background check laws.
A Credit Reporting Agency, or CRA, should do more than just checking a public database on your behalf. Running background checks present a pair of equally troublesome risks:
forward
Not uncovering criminal activity
forward
Revealing too much information, including things that by law cannot be considered during the hiring process
If you receive information from your CRA that you are not permitted to include in your hiring decision, you can run afoul of laws such as the Americans with Disabilities Act (ADA) or the Federal Fair Credit Reporting Act (FCRA). On the flip side, if you miss a critical criminal record, it can be even more devastating. For these reasons, it's critically important to work with a CRA with experience performing comprehensive employment background checks in .
DOT Background Screening Services
If you hire truck drivers or other vehicle operators covered by DOT, then you know you have to comply with the Department of Transportation's FMCSA modality regulations. To comply with DOT regs, you must:
forward
Contact previous employers (from before January 2020)
forward
Review the FMCSA Drug and Alcohol Clearinghouse for January 2020 and later.
forward
Run the Maryland Motor Vehicle Report (MVR).
These measures ensure that your new hire has a safe Maryland driving record and no drug or alcohol violations in the past three years.
Resume Review and Verification Checks
Sometimes, the job candidate who seems to be most qualified is lying on his or her resume. In fact, it is quite common for people to misrepresent their education, degrees earned, and work history in order to qualify for a job that they otherwise would not obtain. An unqualified employee—especially one who forges aspects of their experience—creates serious risks for business leaders and HR executives.
Health Street's background checks in Maryland can verify a person's resume, confirming the information that they have provided to you about their education, employment history, professional licensure, and degrees earned. We can even check references. Including these options on your background check in Maryland gives you and your business the protection it deserves and the knowledge that you are hiring honest, qualified candidates.
Citations
menu_book
"Job Applicant Fairness Act (FAQs)- Employment Standards Service (ESS)." Maryland Department of Labor, https://www.dllr.state.md.us/labor/wages/essjobappfairness.shtml
menu_book
Steinbach, Brian W. "Maryland Is Latest State to "Ban the Box". Epstein, Becker & Green, 5 February 2020, https://www.ebglaw.com/news/maryland-is-latest-state-to-ban-the-box/