Maine Background Checks
Health Street makes background checks in Maine easy with a complete array of comprehensive, precise and detailed employment background screenings. Our Maine background checks start with simple, fast criminal database checks and can be extended for a full view of a person's history by looking at local and national records, educational records, past jobs,, and more. Maine background checks ensure you and your workforce are protected from an employee who lies on his or her job application or worse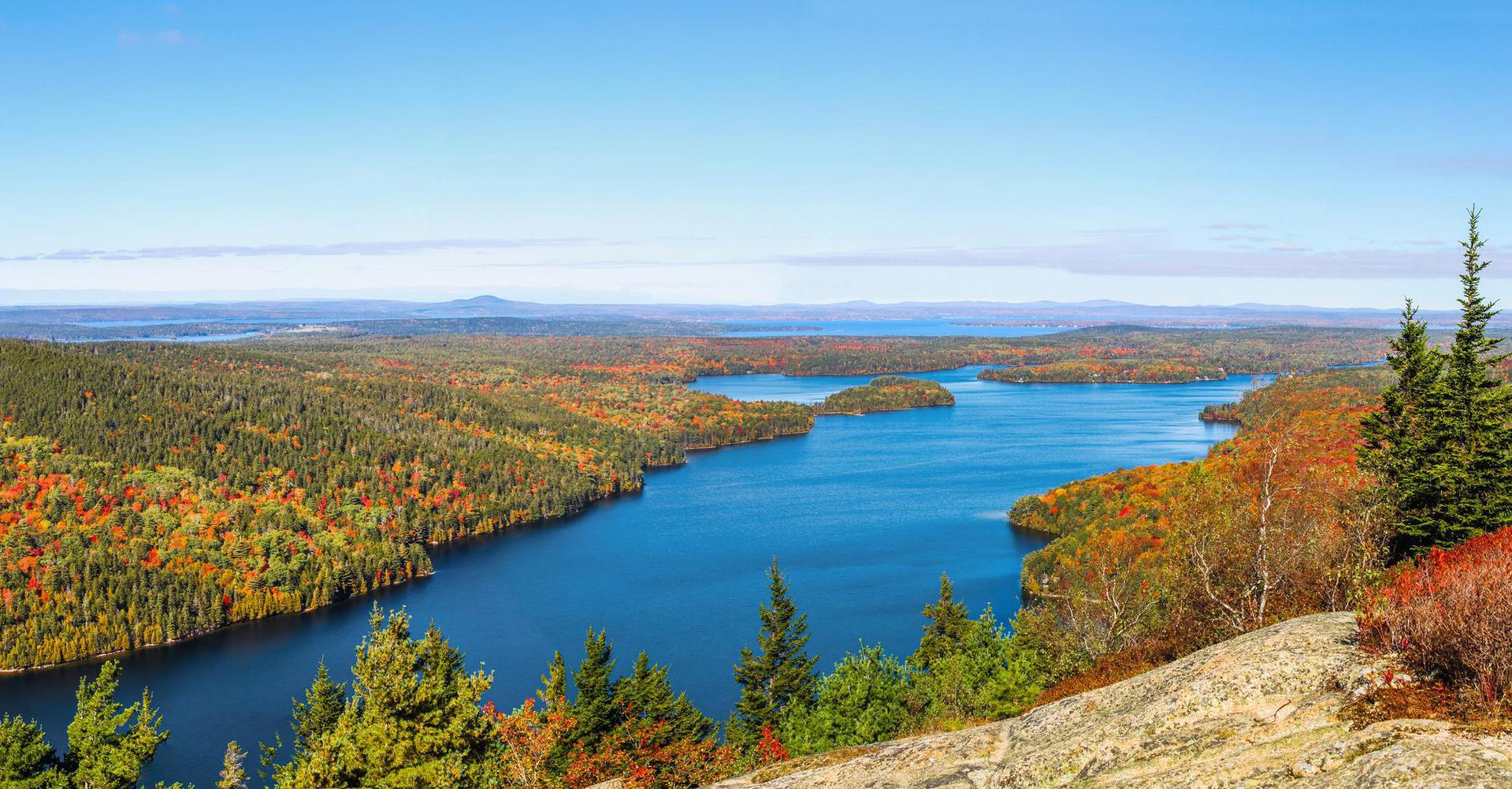 Background Screening Info Specific to Maine
Background Check Laws Specific to the State of Maine
The state of Maine adopted a "ban the box" policy prohibiting employers from inquiring about a job applicant's criminal history in 2019, but the law applies only to state government employers, not general employers. Maine's laws regarding criminal background checks are similar to the Fair Credit Reporting Act (FCRA) laws, which regulate background checks nationally. If you conduct a pre-employment criminal background check on a job applicant, you must obtain their permission in writing.
If employers in Maine obtain credit checks prior to employment, they must obtain written consent from the job applicant before requesting a report from one of the three major credit reporting bureaus. The FCRA doesn't limit the amount of timethat criminal background checks can go back, and the state of Maine's criminal history record information (CHRI) check will cover any adult conviction and adjudication records for adult and/or juvenile felonies that the agency has on record. CHRI will also provide information on pending cases that are less than a year old. CHRI also checks the national sex offender registry.
Maine mandates that employers conduct criminal record checks for "direct access workers" in many industries, including people with access to children, the elderly, and a variety of health industry workers, including adult day care workers, temporary nurses, and hospice providers.
Statistics on Crime in the State of Maine
The most recent crime statistics reported by Maine's Department of Public Safety cover 2017. Maine residents experienced 21,803 crimes in 2017, a decrease of 8.2% over 2016.
person_outline
Maine's violent crimes decreased 4.7% between 2016 and 2017.
person_outline
The Pine Tree State had a violent crime rate of 1.19 per 1,000 in 2017.
person_outline
21 people were murdered in Maine in 2017.
person_outline
Maine has averaged 24 murders a year between 2007 and 2017.
person_outline
Rapes increased from 383 to 448 between 2016 and 2017, although 9 2017 rapes were later classified as attempted rape.
person_outline
Robberies decreased by 7.1% between 2016 and 2017 in Maine.
Maine recorded an all-time high of 2,764 stolen motor vehicles in 1978. This crime has declined sharply, and although there were 17 more cars stolen in Maine in 2017 than in the previous year, the total motor vehicle thefts was 792 statewide. Police reported 33 hate crimes involving 43 victims in 2017, and 136 arsons, a 34.9% decrease from 2016. According to Maine's "Crime Clock," state residents experienced 1 property or violent crime every 24 minutes and 6 seconds throughout 2017.
What Background Checks in Maine Does Health Street offer?
Criminal Background Check Packages
Health Street's criminal background check packages always start with a Social Security Number Trace. From there, you can add specific background checks, choose from one of our most popular packages, or build your own.
Includes:
view_in_ar
Includes:
Includes:
Includes:
add
Mix and match a variety of our background screening services to create your perfect package. This can include criminal database checks, sanctions, resume verifications, and drug testing.
view_in_ar
Resume Verification
services to check a person's job history, degrees, and references starting at $39
Why Health Street For Maine Background Checks?
Criminal background check in the Pine Tree State must be done in accordance with state law. There are very specific requirements that companies must follow in order to perform a legally compliant background check, and it varies by state. Health Street's understanding of local laws combined with advanced technologies help keep you in compliance with background check laws.
A Credit Reporting Agency, or CRA, should do more than just checking a public database on your behalf. Running background checks present a pair of equally troublesome risks:
forward
Not uncovering criminal activity
forward
Revealing too much information, including things that by law cannot be considered during the hiring process
If you receive information from your CRA that you are not permitted to include in your hiring decision, you can run afoul of laws such as the Americans with Disabilities Act (ADA) or the Federal Fair Credit Reporting Act (FCRA). On the flip side, if you miss a critical criminal record, it can be even more devastating. For these reasons, it's critically important to work with a CRA with experience performing comprehensive employment background checks in .
DOT Background Screening Services
If your business hires truck drivers, DOT regulations require that you reach out to prior employers as well as check the FMCSA Drug and Alcohol Clearinghouse for violations. You also need to run a Motor Vehicle Report (MVR) to ensure that your drivers have a clean, safe driving record.
Health Street takes this work off of your hands and stores your Maine background checks securely in the same convenient online portal where you can manage your DOT drug testing and random pool. We contact prior employers, check the Clearinghouse on your behalf, and report it all back to you in a comprehensive background check report, that includes:
forward
Conducting historical research of Maine driving record.
forward
Contacting prior employers from before the Clearinghouse began in January 2020.
Resume Review and Verification Checks
Education verification and reference checks are also critical to the pre-employment background checks in Maine. Employers should also verify an applicant's resume, confirming their: account_balance
account_balance
education and degrees
account_balance
job history
account_balance
professional licenses and certifications
account_balance
references
Calling all of the schools and employers on a person's resume to confirm if your applicant is telling the truth could take hours. Fortunately, Health Street can easily handle your Maine resume and employment verifications quickly and effectively. We will flag any discrepancies and report them back to you.
Citations
menu_book
Avery, Beth. "Ban the Box: U.S. Cities, Counties, and States Adopt Fair Hiring Policies." National Employment Law Project, 1 July 2019, https://www.nelp.org/publication/ban-the-box-fair-chance-hiring-state-and-local-guide/
menu_book
"Crime in Maine: 2017." Maine Department of Public Safety, https://www.maine.gov/dps/cim/crime_in_maine/2017pdf/Crime%20in%20Maine%202017.pdf
menu_book
"§9054. Background Check Center; procedures." Maine Legislature, https://legislature.maine.gov/legis/statutes/22/title22sec9054.html
menu_book
"Background Checks: What Employers Need to Know." Federal Trade Commission, https://www.ftc.gov/system/files/documents/plain-language/pdf-0142-background-checks-what-employers-need-know.pdf
menu_book
"Criminal History Record Information." Maine State Police, https://www.maine.gov/dps/Sbi/chri.html#
menu_book
"What You Should Know: The EEOC and Arrest and Conviction Records." U.S. Equal Employment Opportunity Commission, https://www.eeoc.gov/laws/guidance/what-you-should-know-eeoc-and-arrest-and-conviction-records