Arkansas Background Checks
Health Street makes background checks in Arkansas easy with a complete array of comprehensive, precise and detailed employment background screenings. Our Arkansas background checks start with simple, fast criminal database checks and can be extended for a full view of a person's history by looking at local and national records, educational records, past jobs, and more. Arkansas background checks ensure you and your workforce are protected from an employee who lies on his or her job application or worse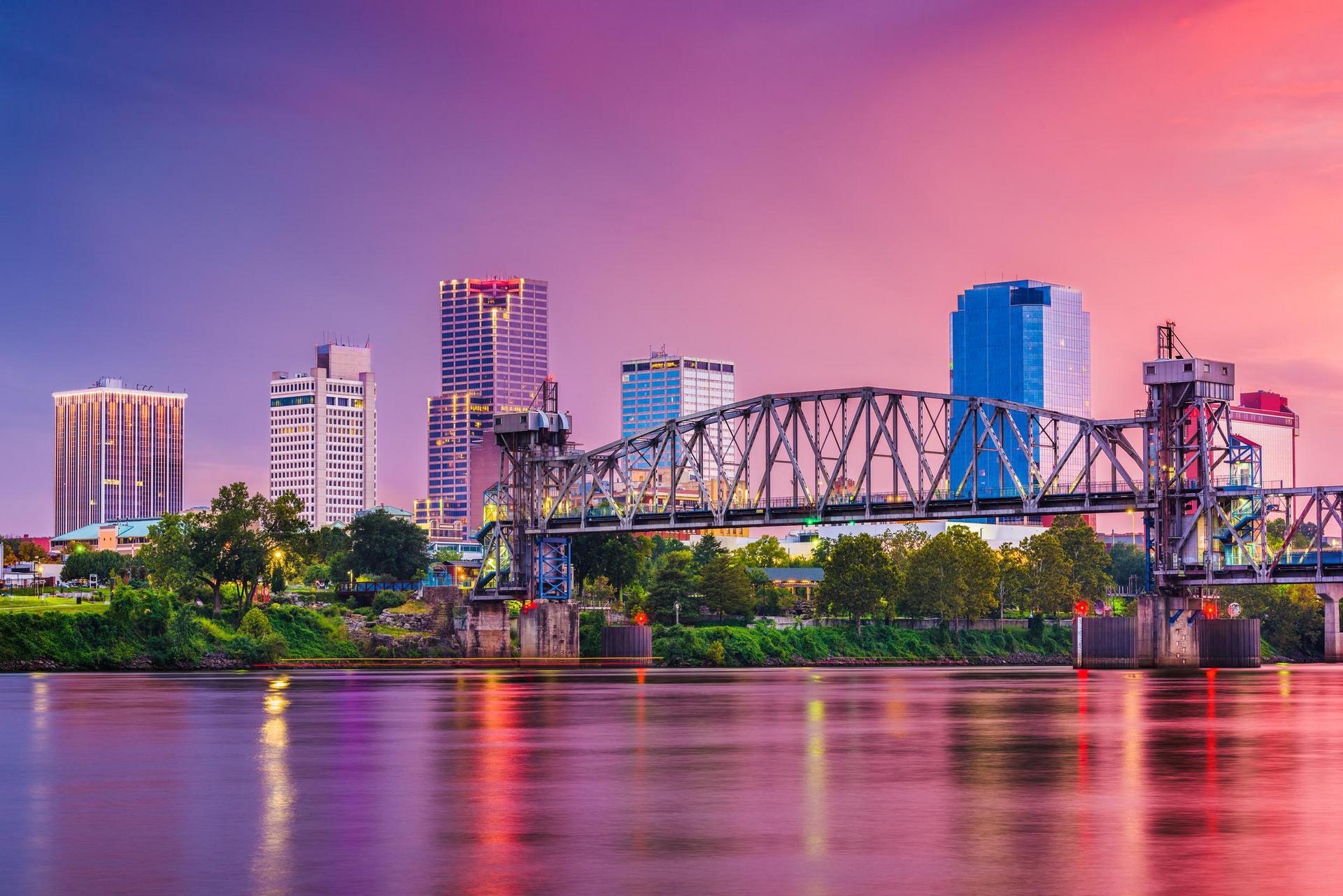 Arkansas Background Screening Info
Background Check Laws Specific to the State of Arkansas
In the state of Arkansas, mandated criminal background checks exist for several occupational types in the public sector. Employers of high-risk positions, including elderly care, child education, and mental healthcare, must conduct criminal background checks on applicants by law.
Under Arkansas Code §17.1.103, an employer in Arkansas reserves the right to conduct a background on applicants seeking registration, certification, or licensing of any profession, trade, or occupation. However, certain criminal records can not be taken into consideration during this process. Records of arrests that did not result in felony convictions, convictions that have been annulled or expunged by the Governor, and misdemeanor convictions with the exception of sex offenses and violent crimes cannot impact an applicant's approval.
An addendum to this ordinance is House Bill 2000, which requires employers to provide copies of an applicant or current employee's background check upon completion. After an employer completes a background check, they must legally provide a copy of all findings to the current employee or potential applicant. Furthermore, House Bill 1901 states employers may not request or require current or potential employees to provide login credentials and/or access to personal social media accounts. According to the legislature, personal information contained on an applicant or employer's social media account may not impact employment.
Unlike other locales, which have state-wide "ban-the-box" laws, Arkansas applies this doctrine on a county and city basis. The "ban-the-box" law prevents employers from requesting criminal record information from an applicant until a conditional job offer has been made. While the entire state does not participate in "ban-the-box" as a whole, Pulaski county, and the city of Pine Bluff in Jefferson County have both enacted a "ban-the-box" law.
Statistics on Crime in The State of Arkansas
Arkansas maintains a crime statistics database in accordance with the Arkansas Uniform Crime Reporting (UCR) Program, incorporating data submitted by local law enforcement agencies. The state publishes reports outlining the number of various crimes documented in each county annually. According to the latest data, violent crimes increased by less than 1% from 2018 to 2019.
Violent criminal offenses seen in 2019 included:
people_outline
232 homicides
people_outline
706 kidnapping/abductions
people_outline
2,957 forcible sex offenses
people_outline
12,995 aggravated assaults
people_outline
3 human trafficking offenses
In addition to violent crime, property crime saw an approximate 3.3% decline from 2018 to 2019. These crimes included arson, vandalism, burglary, and fraud.
What Background Checks in Arkansas Does Health Street offer?
Criminal Background Check Packages
Health Street's criminal background check packages always start with a Social Security Number Trace. From there, you can add specific background checks, choose from one of our most popular packages, or build your own.
Includes:
view_in_ar
Includes:
Includes:
Includes:
add
Mix and match a variety of our background screening services to create your perfect package. This can include criminal database checks, sanctions, resume verifications, and drug testing.
view_in_ar
Resume Verification
services to check a person's job history, degrees, and references starting at $39
Why Health Street For Arkansas Background Checks?
Criminal background check in the Land of Opportunity State must be done in accordance with state law. There are very specific requirements that companies must follow in order to perform a legally compliant background check, and it varies by state. Health Street's understanding of local laws combined with advanced technologies help keep you in compliance with background check laws.
A Credit Reporting Agency, or CRA, should do more than just checking a public database on your behalf. Running background checks present a pair of equally troublesome risks:
forward
Not uncovering criminal activity
forward
Revealing too much information, including things that by law cannot be considered during the hiring process
If you receive information from your CRA that you are not permitted to include in your hiring decision, you can run afoul of laws such as the Americans with Disabilities Act (ADA) or the Federal Fair Credit Reporting Act (FCRA). On the flip side, if you miss a critical criminal record, it can be even more devastating. For these reasons, it's critically important to work with a CRA with experience performing comprehensive employment background checks in .
DOT Background Screening Services
If you are hiring truck drivers, you already know that you need to check back for three years of violations with prior companies and the FMCSA Drug and Alcohol Clearinghouse. You also have to check their Arkansas motor vehicle report, of course.
Knowing and complying with these regulations can be daunting. Health Street removes the stress by conducting and storing your DOT background checks in the same, easy-to-access portal as your other driver file records. You can manage your DOT compliance and random pool in one place. We can provide you with:
forward
Arkansas drivers license check
forward
Contacting prior employers from before January 2020.
forward
Searching the FMCSA Clearinghouse on your behalf.
Resume Review and Verification Checks
Sometimes, the job candidate who seems to be most qualified is lying on his or her resume. In fact, it is quite common for people to misrepresent their education, degrees earned, and work history in order to qualify for a job that they otherwise would not obtain. An unqualified employee—especially one who forges aspects of their experience—creates serious risks for business leaders and HR executives.
Health Street's background checks in Arkansas can verify a person's resume, confirming the information that they have provided to you about their education, employment history, professional licensure, and degrees earned. We can even check references. Including these options on your background check in Arkansas gives you and your business the protection it deserves and the knowledge that you are hiring honest, qualified candidates.
Citations
menu_book
"Arkansas.gov." Information Network of Arkansas, https://www.ark.org/subscribe/bgcheck_agreement.php
menu_book
"Ark. Code Ann. § 17-1-103." State of Arkansas, https://advance.lexis.com/document?crid=908a338b-d312-4c39-9bfb-3fb4b0430839&pddocfullpath=
menu_book
"House Bill 2000." Arkansas General Assembly, https://www.arkleg.state.ar.us/Acts/Document?type=pdf&act=1028&ddBienniumSession=2017%2F2017R
menu_book
"House Bill 1901." Arkansas General Assembly, https://www.arkleg.state.ar.us/Bills/Document?type=pdf&chamber=HB&source=Bills&bill=1901&ddBienniumSession=2013%2F2013R
menu_book
"Ordinance 16-I-29A." Pulaski County, https://pulaskicounty.net/wp-content/uploads/2016/05/16-I-29A.pdf
menu_book
"Offense By Contributor: 2018." Statistical Analysis Center Arkansas Crime Information Center,https://www.dps.arkansas.gov/wp-content/uploads/2020/05/2018_Offense_By_Contributor.pdf