Alabama Background Checks
Health Street provides a full range of criminal background checks in Alabama, allowing companies to accurately screen job applicants before hiring. We offer a wide variety of employment screening ranging from a simple criminal database search to comprehensive investigative research of a person's criminal record, job history, credentials, and references. For quality, professional and timely background screenings, look to Health Street to provide your business with employment background checks in Alabama.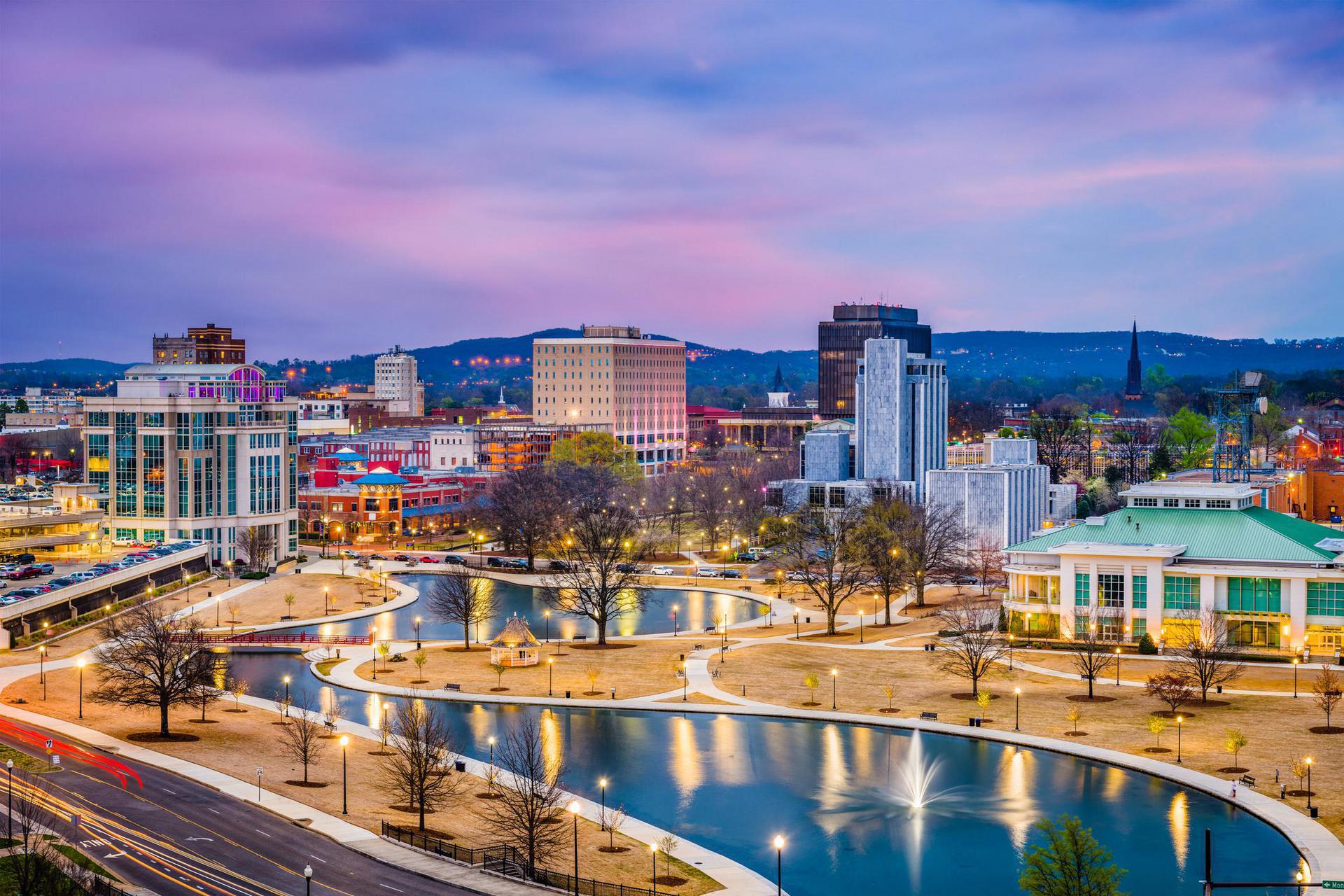 Alabama Background Screening Information
Background Check Laws Specific to the State of Alabama
As one of the nation's top states for manufacturing and other technical professions, employers in Alabama have a duty to protect their company stakeholders with thorough background checks. In this state, employers are limited by regulations laid out in the Fair Credit Reporting Act (FCRA), Title VII of the Civil Rights Act of 1964, as well as several state statutes that have been passed in the last several years.
As per the federal FCRA, employers must get the applicant's written consent before conducting any background check, and must give the applicant a copy of the resulting report. If there is anything within the report that they judge to be disqualifying, the employer must notify the applicant before removing them from consideration.
Unlike many other states, Alabama has no state-wide ban-the-box legislation in place, which would prevent employers from asking questions about or investigating an applicant's criminal record until after an initial interview has been conducted.
One existing law that is unique to Alabama is AL Code § 15-27-16 (2015), which ensures that applicants who have expunged criminal records do not have to disclose this information to an employer. Any individual "who knows an expungement order was granted pursuant to this chapter and who intentionally and maliciously divulges, makes known, reveals, gives access to, makes public, uses, or otherwise discloses the contents of an expunged file without a court order, or pursuant to a provision of this chapter, shall be guilty of a Class B misdemeanor."
Relevant Statistics on Crime in Alabama
Employers in Alabama should be careful to conduct background checks in a way that minimizes liability and protects their staff, while ensuring compliance with state law and industry regulations.
With violent crime arrests in Alabama trending upwards since 2011, background checks have never been more crucial.
trending_flat
In 2017, 17,760 assault-related offenses occurred in the state of Alabama.
trending_flat
Property crime in Alabama accounted for more than 135,000 offenses in 2017 alone.
trending_flat
Generally, incidents of major violent crimes like rape, homicide, and robbery have remained relatively consistent from 2013 to 2017.
trending_flat
In that same time period, the number of assaults has fluctuated between a low of 12,987 incidents in 2014 to a high of 18,362 incidents in 2016.
trending_flat
80% of homicide victims in Alabama are male, while only 20% are female.
trending_flat
In 2019, 16.1 out of every 100,000 individuals in Alabama died from drug-related causes.
What Background Checks in Alabama Does Health Street offer?
Criminal Background Check Packages
Health Street's criminal background check packages always start with a Social Security Number Trace. From there, you can add specific background checks, choose from one of our most popular packages, or build your own.
Includes:
view_in_ar
Includes:
Includes:
Includes:
add
Mix and match a variety of our background screening services to create your perfect package. This can include criminal database checks, sanctions, resume verifications, and drug testing.
view_in_ar
Resume Verification
services to check a person's job history, degrees, and references starting at $39
Why Health Street For Alabama Background Checks?
Health Street combines industry knowledge, a commitment to accuracy, and a spirit of fairness when performing background checks in the Heart of Dixie. Comprehensive employment screenings keep you and your business from stumbling into legal problems. A thorough background screening is essential to confirming that your new hires in are qualified and honest.
Health Street's combination of high tech and high touch make background checks in fast and reliable. We offer simple, secure web technology matched with local court runners to protect your company.
Due diligence is critical. Poorly performed background checks can expose you in the following ways:
do_not_disturb
Not uncovering a past criminal record.
do_not_disturb
Revealing personal or excess information that cannot, by employment law, be taken into account.
In either case, you could be held legally liable. It is critical that you stay in compliance with local labor laws. Let Health Street's experts conduct your background checks in New Mexico so you'll know that your candidates have been fully and properly vetted before hire.
DOT Background Screening Services
If you hire truck drivers or other vehicle operators covered by DOT, then you know you have to comply with the Department of Transportation's FMCSA modality regulations. To comply with DOT regs, you must:
forward
Contact previous employers (from before January 2020)
forward
Review the FMCSA Drug and Alcohol Clearinghouse for January 2020 and later.
forward
Run the Alabama Motor Vehicle Report (MVR).
These measures ensure that your new hire has a safe Alabama driving record and no drug or alcohol violations in the past three years.
Resume Review and Verification Checks
When evaluating a job applicant, the first thing a hiring manager tends to look at is their resume. But what if the schools attended, degrees earned, job titles held, and other credentials were embellished, exaggerated, or outright fabricated? Before making that hire, you can rest easy knowing that Health Street can add resume verification to our Alabama background checks.
Resume fraud is unfortunately all too common in Alabama. Our resume verification services provide a definitive check on everything listed on your applicant's resume. This includes:
account_balance
education verification to confirm the degrees and certifications stated.
account_balance
employment history to check that they have held the jobs claimed
account_balance
professional license verification to confirm they have the certifications required.
Be sure that the person you want to hire is really who they say they are by ordering resume verification services from Health Street.
Citations
menu_book
"Governor Ivey Announces Alabama Named Top Manufacturing State by Global Trade Magazine." The Office of Alabama Governor, 31 August 2018, https://governor.alabama.gov/newsroom/2018/08/governor-ivey-announces-alabama-named-top-manufacturing-state-by-global-trade-magazine/
menu_book
"Fair Credit Reporting Act." 5 U.S.C. § 1681-1681x. Federal Trade Commission (FTC), https://www.ftc.gov/enforcement/statutes/fair-credit-reporting-act
menu_book
"2015 Code of Alabama, Title 15 – CRIMINAL PROCEDURE. Chapter 27 – EXPUNGEMENT. Section 15-27-16 – Disclosure of information from expunged file without a court order; liability." AL Code § 15-27-16 (2015), Justia, https://law.justia.com/codes/alabama/2015/title-15/chapter-27/section-15-27-16/
menu_book
"National Service Criminal History Checks in Alabama." Corporation for National and Community Service, https://www.nationalservice.gov/sites/default/files/upload/Alabama_508.pdf
menu_book
"Public Health Impact: Violent Crime." America's Health Rankings, https://www.americashealthrankings.org/explore/annual/measure/Crime/state/AL
menu_book
"Crime in Alabama 2017." Alabama Law Enforcement Agency, https://www.alea.gov/sites/default/files/crime_statistics/2017CIA.pdf
menu_book
"Public Health Impact: Drug Deaths." America's Health Rankings, https://www.americashealthrankings.org/explore/annual/measure/Drugdeaths/state/AL