Arkansas Background Checks
Arkansas background checks are a proven way of verifying information about the people you wish to hire. Health Street's criminal background checks in Arkansas allows you to screen state and county courthouse records plus several national criminal databases. We can confirm if an applicant fabricated their resume, lied about their education, or provided false information. Failure to screen new hires with employment background checks in Arkansas could result in legal problems for your business if someone commits a crime at work. Ensure the safety of your business – start with Arkansas background checks from Health Street.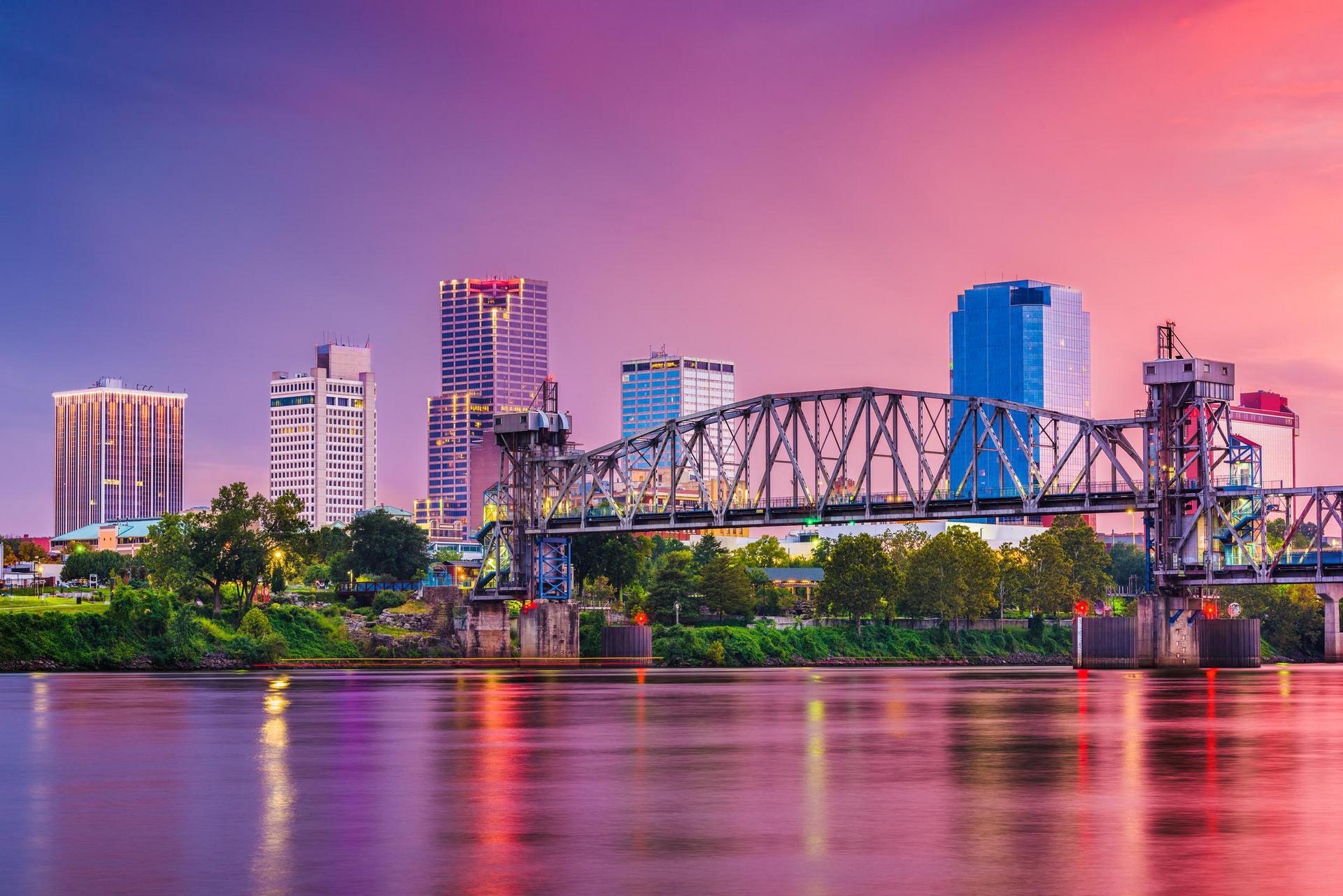 What Background Checks in Arkansas does Health Street offer?
Criminal Background Check Packages
Health Street offers various pre-built packages of employment background checks, or you can mix and match individual checks for an entirely customized solution. Our most popular criminal background check packages begin with a Social Security Number Trace and include checks of national criminal databases and/or courthouse record searches.
Includes:
add
Sex Offender Registry
Includes:
add
Everything in Triple Database (above), plus:
add
Courthouse Repository (State and/or County level)
view_in_ar
Resume Verification
services check an applicant's job history, degrees earned, licnesure, and references. From $39.
Why Health Street For Arkansas Background Checks?
Performing background checks in the Land of Opportunity State involves knowing and following state rules and regulations which may stipulate what information can be taken into account when making hiring decisions. Requirements vary by state.
Performing background checks on your own is risky and can lead you into legal trouble. Hiring a background check company, known as a Credit Reporting Agency or CRA, is highly advisable. A credit reporting agency's job is to stay abreast of Arkansas background check laws. Reputable CRA's help you avoid pitfalls such as:
do_not_disturb
Not uncovering criminal activity
do_not_disturb
Revealing too much information, including things that by law cannot be considered during the hiring process
The risk of uncovering too much information in a background check is significant. Laws such as the Americans with Disabilities Act (ADA) and the Federal Fair Credit Reporting Act (FCRA) mandate that certain protected information cannot be considered by employers when making hiring decisions. When hiring in Arkansas, it is crucial to use a CRA that understands the complexity of background check laws in Arkansas.
Background Check Laws Specific to the State of Arkansas
In the state of Arkansas, mandated criminal background checks exist for several occupational types in the public sector. Employers of high-risk positions, including elderly care, child education, and mental healthcare, must conduct criminal background checks on applicants by law.
Under Arkansas Code §17.1.103, an employer in Arkansas reserves the right to conduct a background on applicants seeking registration, certification, or licensing of any profession, trade, or occupation. However, certain criminal records can not be taken into consideration during this process. Records of arrests that did not result in felony convictions, convictions that have been annulled or expunged by the Governor, and misdemeanor convictions with the exception of sex offenses and violent crimes cannot impact an applicant's approval.
An addendum to this ordinance is House Bill 2000, which requires employers to provide copies of an applicant or current employee's background check upon completion. After an employer completes a background check, they must legally provide a copy of all findings to the current employee or potential applicant. Furthermore, House Bill 1901 states employers may not request or require current or potential employees to provide login credentials and/or access to personal social media accounts. According to the legislature, personal information contained on an applicant or employer's social media account may not impact employment.
Unlike other locales, which have state-wide "ban-the-box" laws, Arkansas applies this doctrine on a county and city basis. The "ban-the-box" law prevents employers from requesting criminal record information from an applicant until a conditional job offer has been made. While the entire state does not participate in "ban-the-box" as a whole, Pulaski county, and the city of Pine Bluff in Jefferson County have both enacted a "ban-the-box" law.
Statistics on Crime in The State of Arkansas
Arkansas maintains a crime statistics database in accordance with the Arkansas Uniform Crime Reporting (UCR) Program, incorporating data submitted by local law enforcement agencies. The state publishes reports outlining the number of various crimes documented in each county annually. According to the latest data, violent crimes increased by less than 1% from 2018 to 2019.
Violent criminal offenses seen in 2019 included:
people_outline
232 homicides
people_outline
706 kidnapping/abductions
people_outline
2,957 forcible sex offenses
people_outline
12,995 aggravated assaults
people_outline
3 human trafficking offenses
In addition to violent crime, property crime saw an approximate 3.3% decline from 2018 to 2019. These crimes included arson, vandalism, burglary, and fraud.
DOT Background Screening Services
If you hire truck drivers or other vehicle operators covered by DOT, then you know you have to comply with the Department of Transportation's FMCSA modality regulations.. To comply with DOT regs, you must:
forward
Contact previous employers (from before January 2020)
forward
Review the FMCSA Drug and Alcohol Clearinghouse for January 2020 and later.
forward
Run the Arkansas Motor Vehicle Report (MVR).
These measures ensure that your new hire has a safe Arkansas driving record and no drug or alcohol violations in the past three years.
Resume Verification Services
Education verification and reference checks are also critical to the pre-employment background checks in Arkansas. Employers should also verify an applicant's resume, confirming their:
account_balance
education and degrees
account_balance
job history
account_balance
professional licenses and certifications
account_balance
references.
Calling all of the schools and employers on a person's resume to confirm if your applicant is telling the truth could take hours. Fortunately, Health Street can easily handle your Arkansas resume and employment verifications quickly and effectively. We will flag any discrepancies and report them back to you.
Citations
library_books
"Arkansas.gov." Information Network of Arkansas, https://www.ark.org/subscribe/bgcheck_agreement.php
library_books
"Ark. Code Ann. § 17-1-103." State of Arkansas, https://advance.lexis.com/document?crid=908a338b-d312-4c39-9bfb-3fb4b0430839&pddocfullpath=
library_books
"House Bill 2000." Arkansas General Assembly, https://www.arkleg.state.ar.us/Acts/Document?type=pdf&act=1028&ddBienniumSession=2017%2F2017R
library_books
"House Bill 1901." Arkansas General Assembly, https://www.arkleg.state.ar.us/Bills/Document?type=pdf&chamber=HB&source=Bills&bill=1901&ddBienniumSession=2013%2F2013R
library_books
"Ordinance 16-I-29A." Pulaski County, https://pulaskicounty.net/wp-content/uploads/2016/05/16-I-29A.pdf
library_books
"Offense By Contributor: 2018." Statistical Analysis Center Arkansas Crime Information Center,https://www.dps.arkansas.gov/wp-content/uploads/2020/05/2018_Offense_By_Contributor.pdf