Alabama Background Checks
Health Street provides a full range of criminal background checks in Alabama, allowing companies to accurately screen job applicants before hiring. We offer a wide variety of employment screening ranging from a simple criminal database search to comprehensive investigative research of a person's criminal record, job history, credentials, and references. For quality, professional and timely background screenings, Health Street is the place to go for employment background check in Alabama.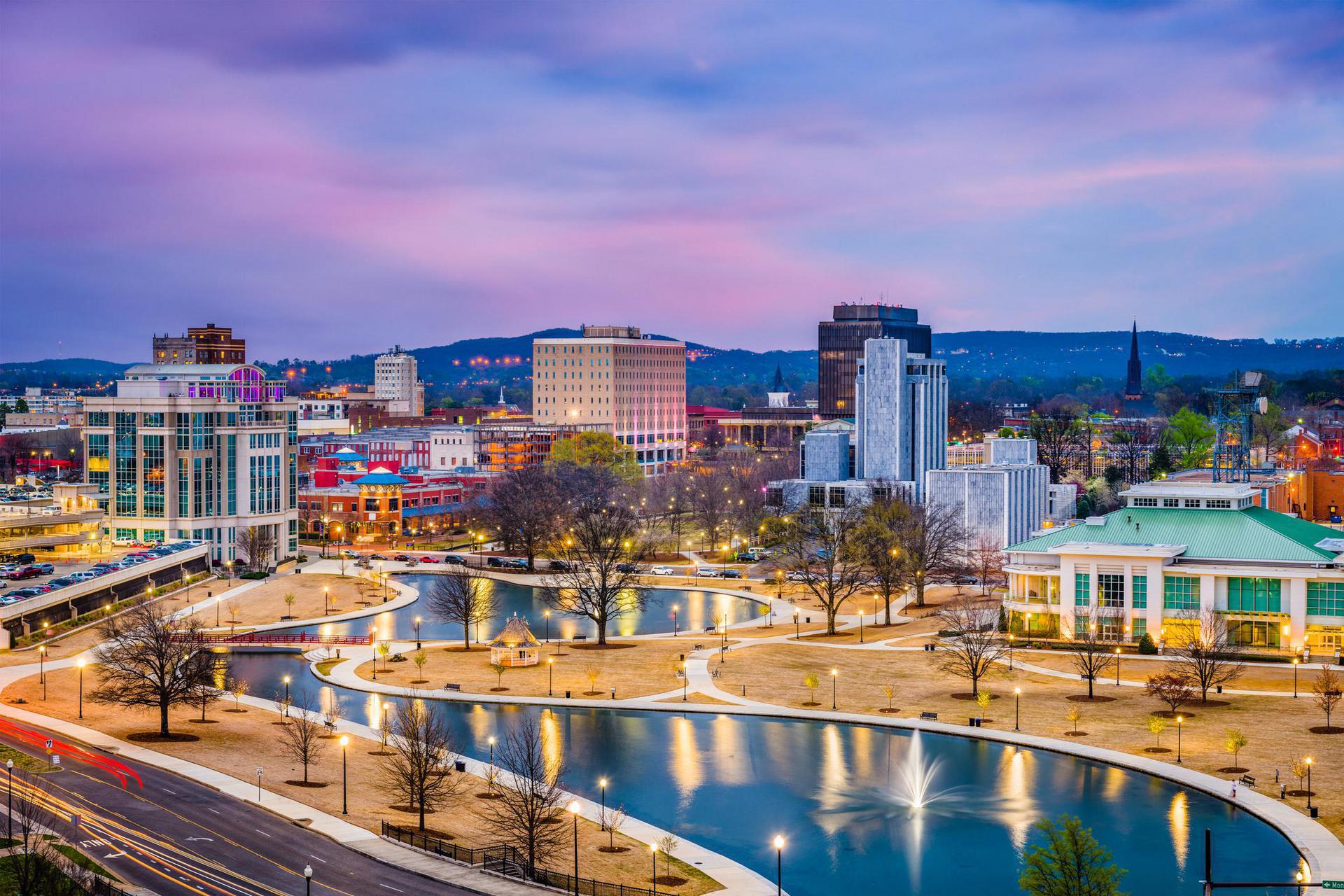 What Background Checks in Alabama does Health Street offer?
Criminal Background Check Packages
Health Street offers various pre-built packages of employment background checks, or you can mix and match individual checks for an entirely customized solution. Our most popular criminal background check packages begin with a Social Security Number Trace and include checks of national criminal databases and/or courthouse record searches.
Includes:
add
Sex Offender Registry
Includes:
add
Everything in Triple Database (above), plus:
add
Courthouse Repository (State and/or County level)
view_in_ar
Resume Verification
services check an applicant's job history, degrees earned, licnesure, and references. From $39.
Why Health Street For Alabama Background Checks?
Performing background checks in the Heart of Dixie involves knowing and following state rules and regulations which may stipulate what information can be taken into account when making hiring decisions. Requirements vary by state.
Performing background checks on your own is risky and can lead you into legal trouble. Hiring a background check company, known as a Credit Reporting Agency or CRA, is highly advisable. A credit reporting agency's job is to stay abreast of Alabama background check laws. Reputable CRA's help you avoid pitfalls such as:
do_not_disturb
Not uncovering criminal activity
do_not_disturb
Revealing too much information, including things that by law cannot be considered during the hiring process
The risk of uncovering too much information in a background check is significant. Laws such as the Americans with Disabilities Act (ADA) and the Federal Fair Credit Reporting Act (FCRA) mandate that certain protected information cannot be considered by employers when making hiring decisions. When hiring in Alabama, it is crucial to use a CRA that understands the complexity of background check laws in Alabama.
Background Check Laws Specific to the State of Alabama
As one of the nation's top states for manufacturing and other technical professions, employers in Alabama have a duty to protect their company stakeholders with thorough background checks. In this state, employers are limited by regulations laid out in the Fair Credit Reporting Act (FCRA), Title VII of the Civil Rights Act of 1964, as well as several state statutes that have been passed in the last several years.
As per the federal FCRA, employers must get the applicant's written consent before conducting any background check, and must give the applicant a copy of the resulting report. If there is anything within the report that they judge to be disqualifying, the employer must notify the applicant before removing them from consideration.
Unlike many other states, Alabama has no state-wide ban-the-box legislation in place, which would prevent employers from asking questions about or investigating an applicant's criminal record until after an initial interview has been conducted.
One existing law that is unique to Alabama is AL Code § 15-27-16 (2015), which ensures that applicants who have expunged criminal records do not have to disclose this information to an employer. Any individual "who knows an expungement order was granted pursuant to this chapter and who intentionally and maliciously divulges, makes known, reveals, gives access to, makes public, uses, or otherwise discloses the contents of an expunged file without a court order, or pursuant to a provision of this chapter, shall be guilty of a Class B misdemeanor."
Relevant Statistics on Crime in Alabama
Employers in Alabama should be careful to conduct background checks in a way that minimizes liability and protects their staff, while ensuring compliance with state law and industry regulations.
With violent crime arrests in Alabama trending upwards since 2011, background checks have never been more crucial.
trending_flat
In 2017, 17,760 assault-related offenses occurred in the state of Alabama.
trending_flat
Property crime in Alabama accounted for more than 135,000 offenses in 2017 alone.
trending_flat
Generally, incidents of major violent crimes like rape, homicide, and robbery have remained relatively consistent from 2013 to 2017.
trending_flat
In that same time period, the number of assaults has fluctuated between a low of 12,987 incidents in 2014 to a high of 18,362 incidents in 2016.
trending_flat
80% of homicide victims in Alabama are male, while only 20% are female.
trending_flat
In 2019, 16.1 out of every 100,000 individuals in Alabama died from drug-related causes.
DOT Background Screening Services
If your business hires truck drivers, DOT regulations require that you reach out to prior employers as well as check the FMCSA Drug and Alcohol Clearinghouse for violations. You also need to run a Motor Vehicle Report (MVR) to ensure that your drivers have a clean, safe driving record.
Health Street takes this work off of your hands and stores your Alabama background checks securely in the same convenient online portal where you can manage your DOT drug testing and random pool. We contact prior employers, check the Clearinghouse on your behalf, and report it all back to you in a comprehensive background check report, that includes:
forward
Conducting historical research of Alabama driving record
forward
Contacting prior employers from before the Clearinghouse began in January 2020.
forward
Checking the FMCSA Clearinghouse for drug and alcohol violations reported on or after January
Credential Verification
Sometimes, the job candidate who seems to be most qualified is lying on his or her resume. In fact, it is quite common for people to misrepresent their education, degrees earned, and work history in order to qualify for a job that they otherwise would not obtain. An unqualified employee – especially one who forges aspects of their experience – creates serious risks for business leaders and HR executives.
Health Street's background checks in Alabama can verify a person's resume, confirming the information that they have provided to you about their education, employment history, professional licensure, and degrees earned. We can even check references. Including these options on your background check in Alabama gives you and your business the protection it deserves and the knowledge that you are hiring honest, qualified candidates.
Citations
library_books
"Governor Ivey Announces Alabama Named Top Manufacturing State by Global Trade Magazine." The Office of Alabama Governor, 31 August 2018, https://governor.alabama.gov/newsroom/2018/08/governor-ivey-announces-alabama-named-top-manufacturing-state-by-global-trade-magazine/
library_books
"Fair Credit Reporting Act." 5 U.S.C. §§ 1681-1681x. Federal Trade Commission (FTC), https://www.ftc.gov/enforcement/statutes/fair-credit-reporting-act
library_books
"2015 Code of Alabama, Title 15 – CRIMINAL PROCEDURE. Chapter 27 – EXPUNGEMENT. Section 15-27-16 – Disclosure of information from expunged file without a court order; liability." AL Code § 15-27-16 (2015), Justia, https://law.justia.com/codes/alabama/2015/title-15/chapter-27/section-15-27-16/
library_books
"National Service Criminal History Checks in Alabama." Corporation for National and Community Service, https://www.nationalservice.gov/sites/default/files/upload/Alabama_508.pdf
library_books
"Public Health Impact: Violent Crime." America's Health Rankings, https://www.americashealthrankings.org/explore/annual/measure/Crime/state/AL
library_books
"Crime in Alabama 2017." Alabama Law Enforcement Agency, https://www.alea.gov/sites/default/files/crime_statistics/2017CIA.pdf
library_books
"Public Health Impact: Drug Deaths." America's Health Rankings, https://www.americashealthrankings.org/explore/annual/measure/Drugdeaths/state/AL