Transportation & Logistics Background Checks
Transportation and logistics employers should consider criminal activity and safety throughout the supply chain. Truck driver background checks and DOT driving record reports are crucial to protecting company liability.
DOT background checks and health assessments for CDL drivers ensure the safety of the company, customers, and other employees. This is especially critical following the COVID-19 pandemic. During this time, trucking and transportation employers found themselves at risk for theft as consumers purchased large amounts of consumables out of fear. By providing truck driver background checks, employers can ensure their employees and applicants have the necessary qualifications and can be trusted with the equipment and merchandise.
Employers must follow federal laws and regulations with applicants and employees, including DOT background check compliance and the Fair Credit Reporting Act.
Make sure you are hiring the right person for the job with Health Street's drug screening and background check services. Order online today or call (888) 378-2499.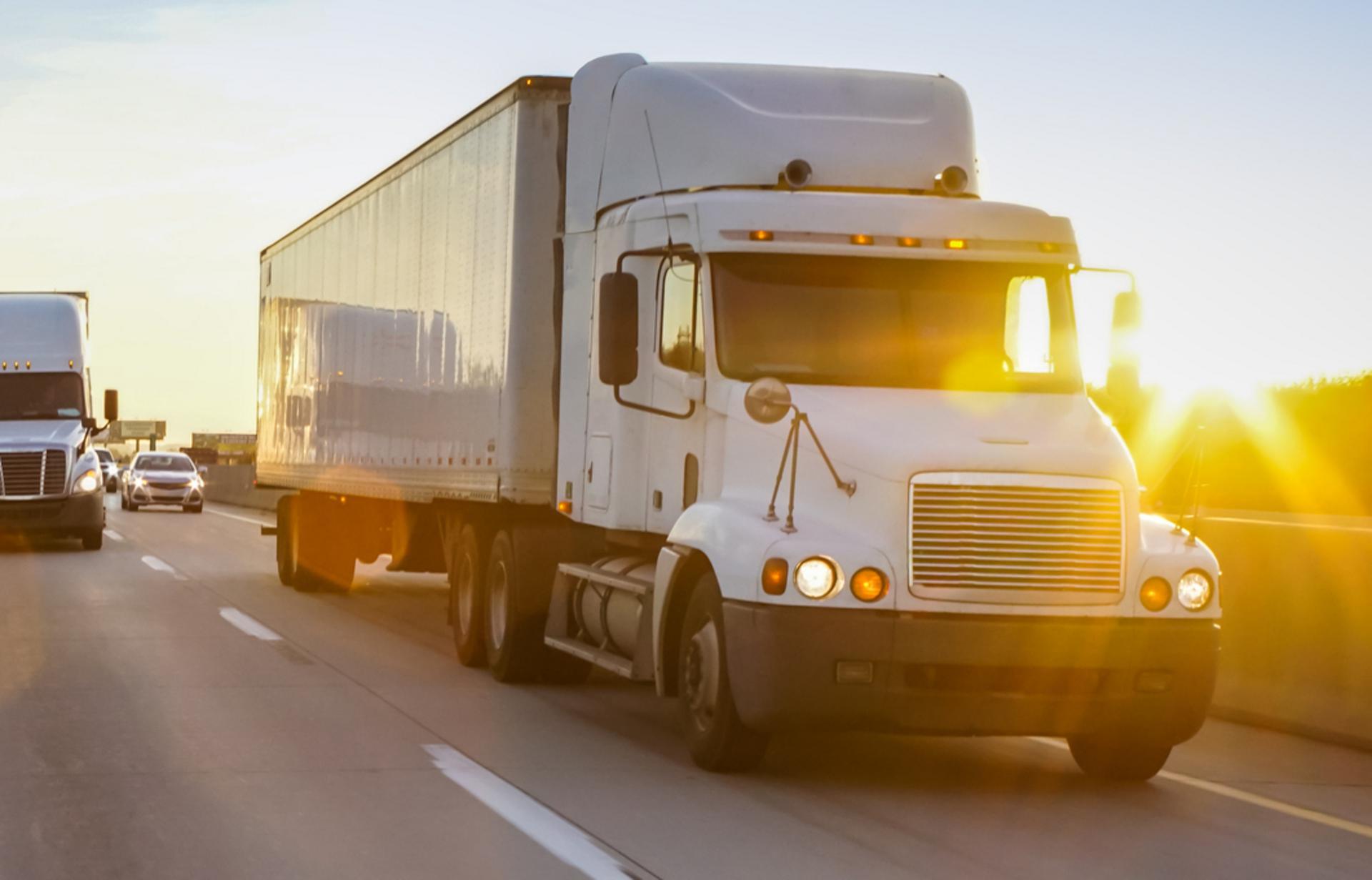 What Background Checks Does Health Street Offer in the Transportation and Logistics Industry?
Criminal Background Check Packages
Every criminal background check ordered through Health Street always begins with a Social Security Number Trace. From there, you can add specific background checks, choose from one of our most popular packages, or build your own.
Transportation and Logistics Crime Facts
east
Due to increased supply chain demands, many companies encountered theft after the COVID-19 pandemic.
east
In 2019, transport trucks were involved in 87 percent of global cargo thefts. Ten percent of these thefts happened at facilities.
east
In 2020, transport trucks were involved in 71 percent of global cargo thefts. Twenty-five percent of thefts took place at facilities.
east
Between 2019-2020, other types of theft increased from 3 to 4 percent.
east
Regardless of increased security and limitations, 58 percent of illicit drug seizures occurred from road transport in 2020. Sea freight made up 13 percent of illegal drug seizures, 12 percent occurred with air freight, and 10 percent with smuggling in parcels.
east
Food, beverage, tobacco, and alcohol theft increased in 2020 because of the COVID-19 pandemic. Meat, seafood, and alcohol had the highest theft rates, and multiple countries had reports of counterfeit alcohol.
east
In 2020, there were 1,059 reported cargo thefts, up from 758 in 2019 and 797 in 2018. Most of the thefts involved vehicles and cargo.
east
In 2020, criminals targeted medical and household supplies, and full truckload thefts increased by 25 percent.
Transportation and Logistics Crime Trends and Statistics
double_arrow
According to the
Bureau of Transportation
, assault is the most frequently reported crime in transportation. The number of assaults increased from 325 in 2008 to 1,560 in 2019.
double_arrow
The number of assaults slightly decreased from 2019 to 2021, with 1,255 assaults reported.
double_arrow
The number of homicides in transportation increased from 7 in 2008 to 24 in 2021.
double_arrow
In 2020, there were 31 homicides reported.
double_arrow
In 2019, there were 16 rapes reported. This number declined to 5 by 2021.
double_arrow
In 2019, there were 211 robberies. In 2021, 111 robberies were reported.
double_arrow
There were 34 transportation thefts reported in 2021, an increase from 4 thefts the previous year.
double_arrow
There were 5 vandalisms reported in 2021, up from 3 in 2020.
Transportation and Logistics Background Check Laws and Regulations
To reduce theft in the transportation and logistics industry, employers should run DOT background checks, offer security training to employees, conduct background checks and provide training to transportation partners, implement in-transit security measures, conduct audits, and install surveillance systems.
DOT background checks are a crucial component of the industry's safety by allowing employers to hire reliable, qualified employees. However, there are federal laws employers must comply with to protect the business from legal issues, to hire safe drivers, and to protect the employer and employees.
In addition to criminal background checks, employers must also look at the applicant's performance history. Each year, more than 400,000 accidents occur involving large commercial vehicles, according to the National Highway Traffic Safety Administration (NHTSA). The Department of Transportation regulates the safety of the transportation industry.
49 CFR § 391.51 requires all motor carriers to maintain a driver qualification file for every driver which may be combined with the personnel file. The file must include a medical examiner's certificate.
According to 49 CFR § 391.23, transportation employers are required to run specific truck driver background checks for every applicant. Background checks for truck drivers go back three years in each state where the driver was licensed.
All employers must remain compliant with the Fair Credit Reporting Act (FCRA), allowing applicants and employees the right to explain inaccuracies in background check results before a hiring decision or adverse employment action occurs. The FCRA protects the rights and privacy of applicants and employees.
If any information from a background check will cause adverse employment action, the applicant or employee must be notified and provided with the name, address, and phone number of the background check agency. Upon request, employees and applicants must be given their background check information and have the right to dispute or explain any inaccurate or incomplete information found in the report.
Frequently Asked Questions
What does DOT mean on a background check?

Department of Transportation (DOT) background checks ensure safety by determining that commercial drivers are qualified. Transportation employers regulated by the DOT must follow DOT compliance and conduct DOT background checks during the hiring process.
Citations
menu_book
"Fair Credit Reporting Act." Federal Trade Commission (FTC), https://www.ftc.gov/legal-library/browse/statutes/fair-credit-reporting-act
menu_book
Swallow, Tom. "BSI Supply Chain Risk Report: Crime Trends in Logistics." SupplyChain, 19 May 2021, https://supplychaindigital.com/supply-chain-risk-management/bsi-supply-chain-risk-report-crime-trends-logistics-0
menu_book
"Truck Cargo Thefts Skyrocketed Amid COVID-19." Transport Topics, 10 June 2021, https://www.ttnews.com/articles/truck-cargo-thefts-skyrocketed-amid-covid-19
menu_book
"Security Events of Crime by Transit Mode." United States Department of Transportation, Bureau of Transportation Statistics, https://www.bts.gov/content/reports-violent-crime-property-crime-and-arrests-transit-mode
menu_book
"Cargo Theft: A $15 to $35 Billion Problem." National Insurance Crime Bureau (NICB), https://www.nicb.org/prevent-fraud-theft/cargo-theft
menu_book
"Title 49." The Electronic Code of Federal Regulations (eCFR), https://www.ecfr.gov/current/title-49/subtitle-B/chapter-III/subchapter-B/part-391/subpart-C/section-391.23
menu_book
"Heavy Vehicle Safety Research." National Highway Traffic Safety Administration (NHTSA), https://one.nhtsa.gov/Research/Crash%20Avoidance/Heavy-Vehicle-Safety-Research
menu_book
"49 CFR § 391.51 – General requirements for driver qualification files." Cornell Law School, Legal Information Institute, https://www.law.cornell.edu/cfr/text/49/391.51
menu_book
"A Summary of Your Rights Under the Fair Credit Reporting Act." Consumer Financial Protection Bureau (CFPB), https://files.consumerfinance.gov/f/201504_cfpb_summary_your-rights-under-fcra.pdf