Information Technology Background Checks
Health Street provides a wide range of criminal background checks for tech companies. Fast and accurate IT background checks allow employers to screen applicants who need security clearance or who may have access to sensitive data. Our services range from a simple criminal database search or Social Security number trace to a detailed investigative process that includes job history, education, verification of certifications, criminal background searches, reference checks, and more. Register now to get started with your IT employee background checks.
Make sure you are hiring the right person for the job with Health Street's drug screening and background check services. Order online today or call (888) 378-2499.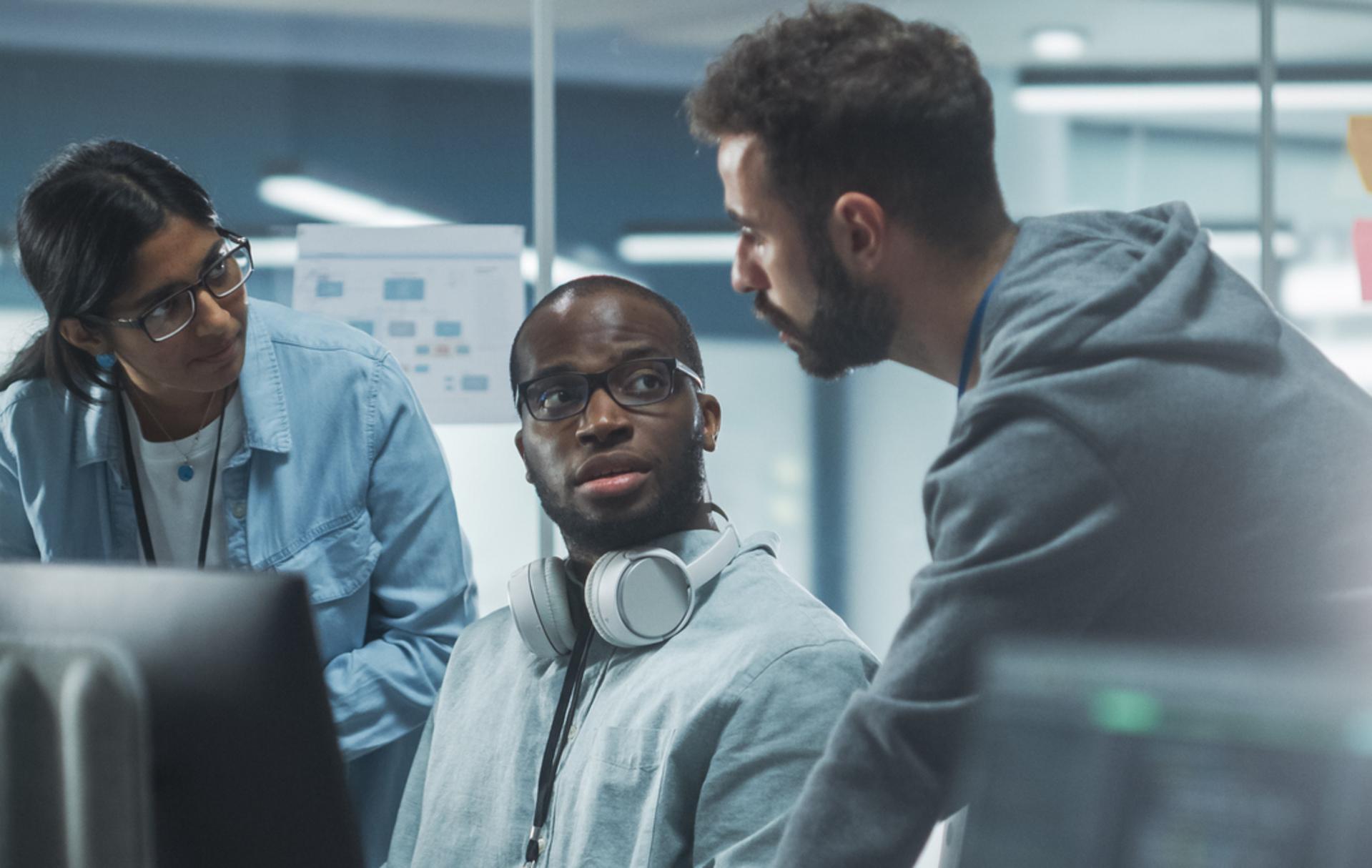 What Background Checks Does Health Street Offer in the Information Technology Industry?
Criminal Background Check Packages
Every criminal background check ordered through Health Street always begins with a Social Security Number Trace. From there, you can add specific background checks, choose from one of our most popular packages, or build your own.
Relevant Statistics on IT Lawsuits
Employers in the IT industry need to thoroughly screen employees to ensure competence, reduce liability, and limit the chances of fraud or theft. This must be done in a way that uncovers potential red flags while also complying with federal, state, and local laws and regulations.
The access IT workers have to sensitive information and costly equipment requires employers to have a certain level of trust and confidence in the hiring process. One bad hire can result in a significant data breach, fraud, or criminal activity that brings with it a significant amount of liability.
double_arrow
The
Defend Trade Secrets Act
(DTSA) gives owners of trade secrets the ability to sue in federal court when their trade secrets are misappropriated. Since the law was passed in May 2016, a total of 7,732 trade secret lawsuits have been filed in federal court. This includes 1,253 in 2021 alone. While most were resolved before going to trial, at least 118 cases went to court and ended with plaintiffs being awarded a total of nearly $1 billion.
double_arrow
In 2022, the tech giant Qualcomm took legal action against former employees for allegedly sharing hundreds of files containing trade secrets just prior to accepting positions with competitors.
double_arrow
A class action lawsuit was recently filed against a Northern California healthcare provider for failing to protect sensitive user data and neglecting to disclose the data breach to its users in a timely manner. A total of more than 850,000 individuals were impacted by this breach and the financial impact on the company will likely be significant.
double_arrow
Tesla is currently suing a former engineer who the company claims illegally uploaded company secrets onto his personal devices. According to Tesla, this breach represented "thousands of hours of work" by their team.
Background Checks for IT Professionals
Laws Specific to IT Employee Background Checks
Background checks for IT professionals can help increase consumer safety, reduce liability, improve workplace safety, and decrease employee turnover. IT professionals often work with sensitive information, trade secrets, and expensive equipment. At the same time, industry employers face ongoing pressure to quickly fill employment vacancies. IT pre-employment background checks help employers make efficient and effective hiring decisions by ensuring the job candidates are both competent and reliable.
When conducting IT background checks, it's critical for employers to follow all relevant rules and regulations. This includes provisions outlined in the Fair Credit Reporting Act (FCRA) and Title VII of the Civil Rights Act of 1964 as well as state and local laws and regulations.
The FCRA states that employers must obtain written consent from job seekers before conducting any type of background check. Applicants have the right to receive a copy of any reports that are generated during the background check, and if any concerning information is uncovered, the applicant must be notified before the employer uses this information to disqualify them.
IT background checks can help screen out job applicants who have a questionable history or a criminal background. They can also verify an applicant's education, experience, and credentials, helping to ensure employers hire candidates who are truly qualified for the position.
Benefits of IT Employee Background Checks
Conducting background checks on IT job candidates can help ensure quality hiring decisions. They allow you to identify potentially disqualifying criminal convictions and weed out job candidates who have been dishonest about their employment history, education, or credentials.
While uncovering this information can be a critical part of the hiring process, if not done correctly, it can also create significant issues. The constant pressure to secure client data and produce quality products makes fast, efficient hiring critical for all employers in the IT industry. It's important to choose the right screening company since slow or inaccurate test results can delay the hiring process. Health Street provides fast, quality background screening and drug testing for the IT industry, allowing you to optimize and streamline your hiring process.
Frequently Asked Questions
Why are background checks important for IT workers?

IT background checks can help identify disqualifying criminal history or dishonesty regarding the applicant's work history or qualifications. This can help reduce liability and improve the chances of hiring skilled and reliable employees.
Citations
menu_book
"Fair Credit Reporting Act." Federal Trade Commission (FTC), https://www.ftc.gov/legal-library/browse/statutes/fair-credit-reporting-act
menu_book
"Title VII of the Civil Rights Act of 1964." U.S. Equal Employment Opportunity Commission (EEOC), https://www.eeoc.gov/statutes/title-vii-civil-rights-act-1964
menu_book
"Explaining the Defend Trade Secrets Act." American Bar Association, 20 September 2016, https://www.americanbar.org/groups/business_law/publications/blt/2016/09/03_cohen/
menu_book
Bailey Brown, Laura. "Trends in Trade Secret Litigation and 7 Tips for Employers in the Post-DTSA World." Fisher Phillips, 1 March 2022, https://www.fisherphillips.com/news-insights/trends-in-trade-secret-litigation-and-7-tips-for-employers-in-the-post-dtsa-world.html
menu_book
Greco, Michael R. "New Federal Trade Secret Statute Requires Important Updates To Contracts And Policies." Fisher Phillips, 1 July 2016, https://www.fisherphillips.com/news-insights/new-federal-trade-secret-statute-requires-important-updates-to-contracts-and-policies.html
menu_book
Freeman, Mike. "Qualcomm files trade secret lawsuits against two former employees who left to work for competitors." The San Diego Union-Tribune, 17 March 2022, https://www.sandiegouniontribune.com/business/story/2022-03-17/qualcomm-files-trade-secret-lawsuits-against-two-former-employees-who-left-to-work-for-competitors
menu_book
Guilfoil, Jackson. "Class action lawsuit alleges NorCal health care provider's negligence led to data breach." Times Standard, 9 May 2022, https://www.times-standard.com/2022/05/09/class-action-lawsuit-alleges-norcal-health-care-providers-negligence-led-to-data-breach/
menu_book
Mann, Jyoti. "Tesla sues former engineer who it claims retained company secrets about its supercomputer project on personal devices." Business Insider, 7 May 2022, https://www.businessinsider.com/tesla-lawsuit-supercomputer-dojo-engineer-2022-5