Private Security Drug Testing
Private security personnel hold the responsibility of protecting safety-sensitive information, people, money, or equipment, which is why it's crucial they remain alert and focused. Drugs in the workplace, particularly in the private security industry, create risks to the business and anyone involved. In one study, more than 10% of security guards had positive drug tests. Drug use can also lead to violence, lower productivity, absences, and crime, which is why drug testing for private security employees is a must.
Make sure you are hiring the right person for the job with Health Street's drug screening and background check services. Order online today or call (888) 378-2499.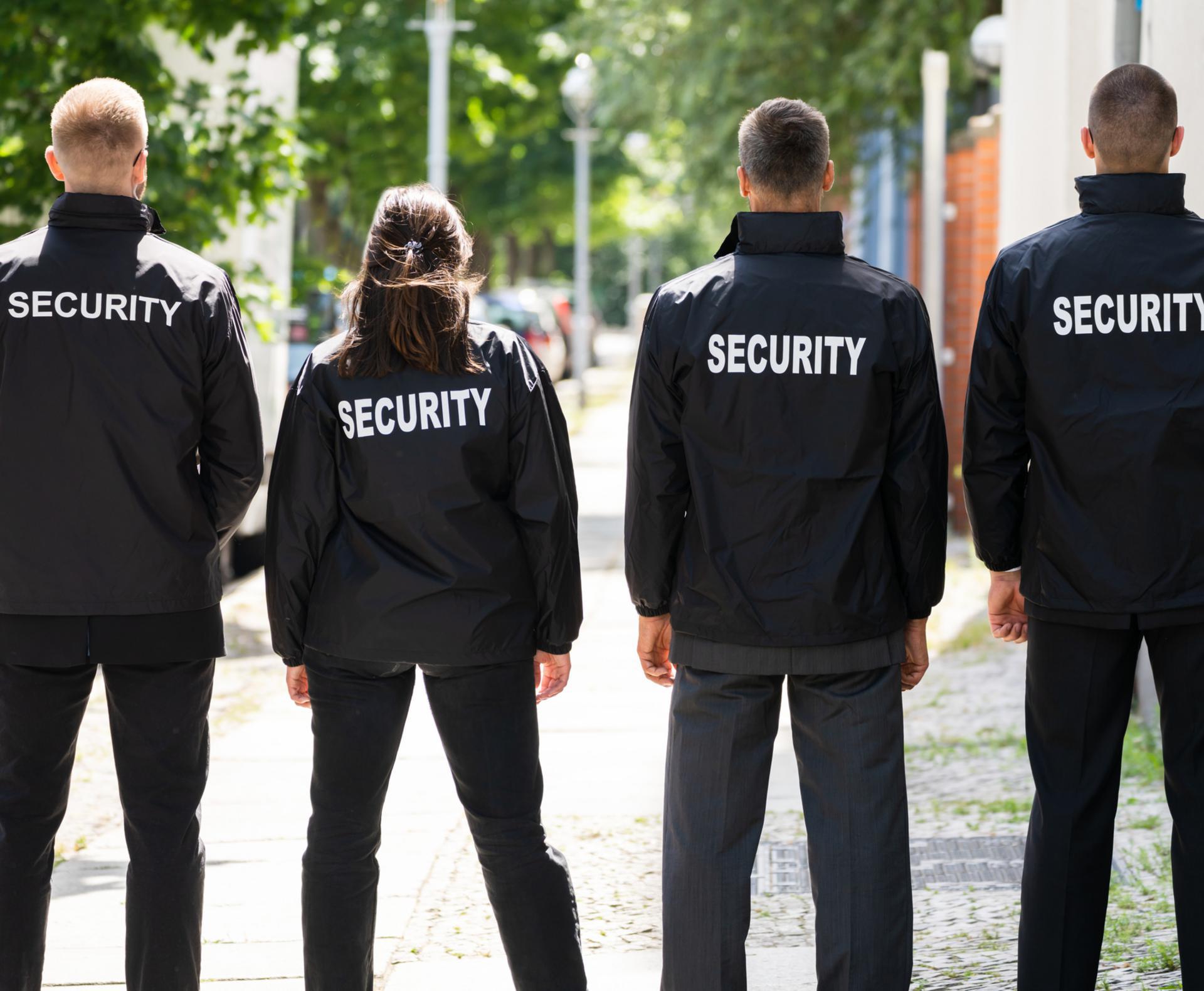 What Drug Tests Does Health Street Offer in the Private Security Industry?
Employment Drug Tests
With thousands of locations nationwide, Health Street offers drug tests tailored to fit the needs of employers in the Private Security industry. Our comprehensive drug tests are analyzed by SAMHSA certified laboratories so that employers can hire fearlessly.
Drug Testing for Private Security
Although most private companies aren't required by law to drug test their employees, drug testing for private security is a necessary step to protecting the business. Security employment drug testing deters employees from using drugs, prevents people who use drugs from applying for the position, identifies employees with substance abuse disorders, and allows employers to refer employees to substance abuse treatment programs if needed.
Employers in safety and security-sensitive industries should utilize security employment drug testing and develop drug-free workplace policies. Although there isn't a federal law to specify how or when private security employers should or shouldn't test, employers must familiarize themselves with federal, state, and local drug testing laws.
Security Employment Drug Testing Laws and Regulations
Federal laws generally don't apply to private security employment drug testing, but employers should check their local and state laws. Restrictions on drug testing for private security differ between states. Most private security employers can drug test as part of the hiring process after making a conditional offer of employment, and if the applicant received notice about the drug test. Employers must test all job applicants to avoid discrimination, and tests must be completed with a certified lab.
The Americans With Disabilities Act
When developing drug testing policies for security personnel and anyone with special security clearance, employers must keep in mind the Americans With Disabilities Act (ADA). The purpose of the ADA is to protect qualified applicants and employees from not getting a job, getting fired, or facing adverse action because of a disability. The ADA requires that most employers accommodate employees who use legal prescription drugs for a disability. However, the law does not apply to employees who use medical marijuana since marijuana remains illegal under federal law.
The Family and Medical Leave Act
The Family and Medical Leave Act (FMLA) requires that employers allow employees to receive job-protected unpaid leave for medical reasons, including seeking treatment for substance use disorder, treatment of a sickness or injury that resulted from alcohol or drug use, or caring for a close family member for these reasons. This law applies to private employers with at least 50 employees, and the employees must have worked with the business for at least one year and worked a minimum of 1,250 hours in 12 months.
The Civil Rights Act of 1964
When developing drug testing policies, private security employers need to mind Title VII of the Civil Rights Act, which prevents discrimination against employees based on race, religion, sex, or nationality. Employers must ensure they drug test all employees and applicants fairly and without discrimination, not testing based on gender or ethnicity.
The National Labor Relations Act of 1935
Another law to keep in mind while developing drug testing policies is the National Labor Relations Act (NLRA), which applies to unionized workplaces. Under the act, drug testing policies that involve unionized workers must be negotiated and agreed upon with the union.
Frequently Asked Questions
What Does Drug Testing for Private Security Look Like?

Drug testing for private security varies among employers. Urine testing is the most common specimen collected for drug testing. Other specimens include hair follicles and breath tests for alcohol testing. Urine testing detects drug use in the past 72 hours. Employers can choose a basic 5-panel drug test that detects the presence of basic opiates, cocaine, PCP, marijuana, and amphetamines. Other employers may opt for drug tests that detect more substances.

Depending on the employer's drug testing policy and local and state laws, private security employers may require pre-employment drug testing, random drug screening, reasonable suspicion testing, and post-accident testing.
What are the legal requirements for drug testing in the private security industry?

There are no federal laws that require or limit drug testing in the private security industry. However, employers must be aware of local and state laws drug testing laws.
Why is drug testing for private security important?

Private security employees have important jobs to protect people, equipment, money, or safety-sensitive information. Staying alert is a critical component of the job. Drug testing deters applicants who use substances and keeps employees from substance use.
What substances are detected in security employment drug testing?

The substances detected depend on which tests employers choose. A basic 5-panel test checks for the presence of basic opiates, amphetamines, cocaine, PCP, and marijuana. Employers can choose tests that detect a wide range of substances.
Citations
menu_book
"Considerations for Safety and Security-sensitive Industries." Substance Abuse and Mental Health Services Administration (SAMHSA), https://www.samhsa.gov/workplace/employer-resources/safety-security-sensitive
menu_book
"Federal Laws and Regulations." Substance Abuse and Mental Health Services Administration (SAMHSA), https://www.samhsa.gov/workplace/employer-resources/federal-laws
menu_book
El Helaly, Mohamed and El Hawary, Ali. "Workplace Drug Testing among Security Guards Using Urine Drug Tests, Cross-section Study." Scholars Academic Journal of Pharmacy (SAJP), https://saspublishers.com/media/articles/SAJP-4142-47.pdf
menu_book
Employee Drug Testing." Justia, https://www.justia.com/employment/hiring-employment-contracts/privacy-in-employment/employee-drug-testing/
menu_book
"The Americans with Disabilities Act (ADA) protects people with disabilities from discrimination." U.S. Department of Justice, Civil Rights Division, https://www.ada.gov/
menu_book
"Family and Medical Leave Act." U.S. Department of Labor, https://www.dol.gov/agencies/whd/fmla
menu_book
"Title VII of the Civil Rights Act of 1964." U.S. Equal Employment Opportunity Commission (EEOC), https://www.eeoc.gov/statutes/title-vii-civil-rights-act-1964
menu_book
"Legal Highlight: The Civil Rights Act of 1964." U.S. Department of Labor, https://www.dol.gov/agencies/oasam/civil-rights-center/statutes/civil-rights-act-of-1964
menu_book
"The Law – National Labor Relations Act." National Labor Relations Board, https://www.nlrb.gov/about-nlrb/rights-we-protect/the-law