Manufacturing Drug Testing
Health Street provides drug testing in manufacturing industries including industrial, consumer electronics, chemical, automotive, food and drink manufacturing, and more. We offer both pre-employment drug and alcohol testing and drug screening for current employees including post-accident drug testing and random drug screening.
Our experts will help ensure your workplace drug testing policies meet all federal, state, and local regulations and that they are compliant with OSHA drug testing requirements. You can count on us to provide fast, accurate results that will help you remain competitive in the face of today's hiring challenges.
Order online today or call (888) 378-2499.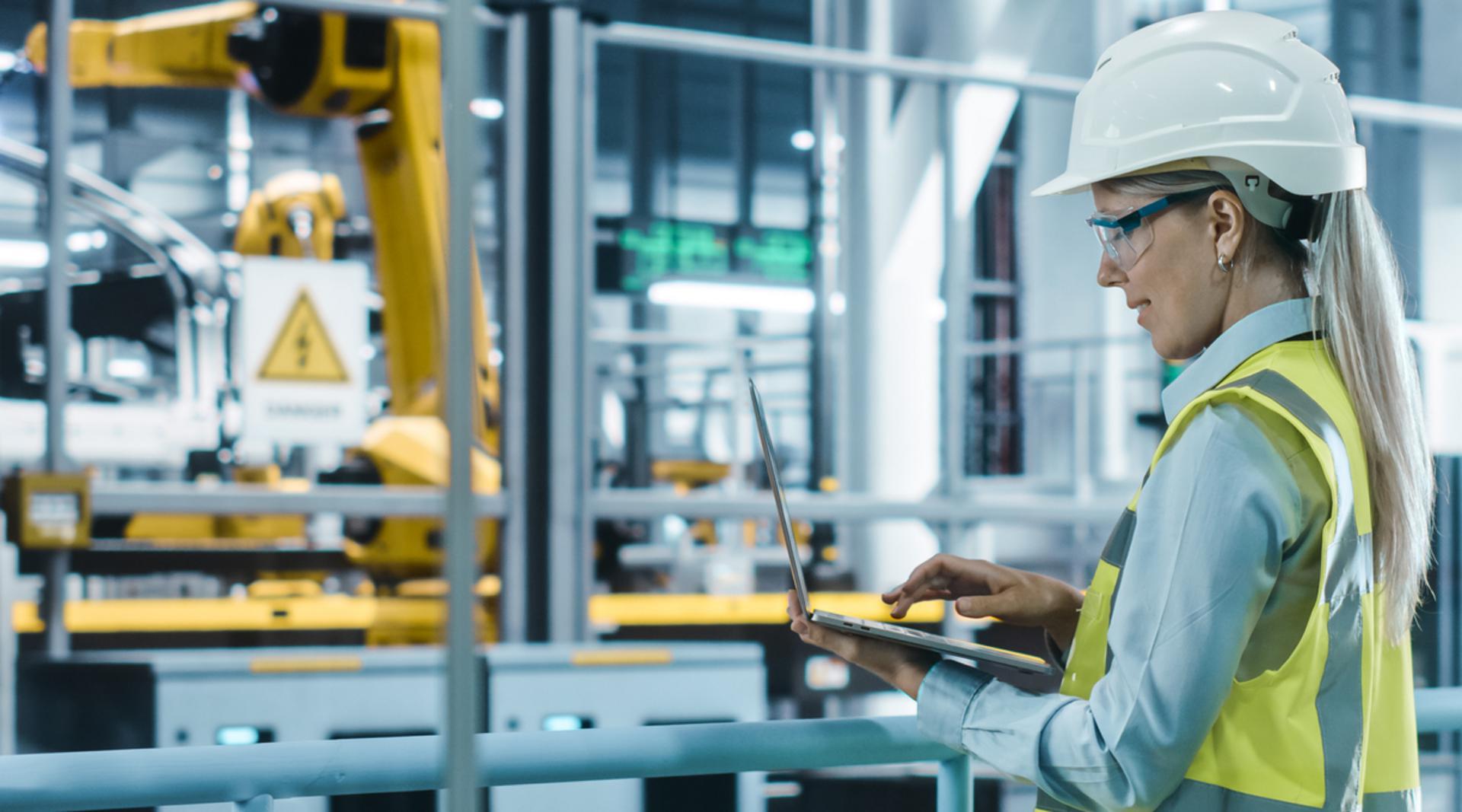 What Drug Tests Does Health Street Offer in the Manufacturing Industry?
Employment Drug Tests
With over 5,000 locations nationwide, Health Street offers drug tests tailored to fit the needs of employers in the Manufacturing industry. Our comprehensive drug tests are analyzed by SAMHSA certified laboratories so that employers can hire fearlessly.
OSHA's Stance on Drug Testing in Manufacturing
The Occupational Safety and Health Administration (OSHA) is a federal organization that ensures safe and healthy working conditions by enforcing workplace laws. This organization has taken the position that employers should not require blanket post-accident drug testing when it's likely that drug use did not cause the accident or injury.
This created a buzz among many employers who were concerned OSHA drug testing policies now prohibited the use of post-accident drug testing. However, the organization later clarified its position, confirming that the following drug testing programs are permissible:
double_arrow
Random drug testing
double_arrow
Drug testing that is not related to a reported work-related injury or illness
double_arrow
Drug testing that adheres to state worker's compensation laws
double_arrow
Drug testing under federal laws, such as the DOT (Department of Transportation) rule
double_arrow
Drug testing of all employees who could have contributed to an incident that has "harmed or could have harmed employees"
What is not permitted is an employer using post-accident drug testing or the threat of post-accident drug testing to retaliate against employees who report work-related injuries or illnesses.
OSHA also strongly supports drug-free workplace policies and "reasonable" drug testing programs for certain workplace environments, particularly those involving safety-sensitive duties, such as operating heavy machinery.
Laws Specific to Drug Testing in Manufacturing
There are currently no federal laws requiring privately-owned companies to drug test employees or job candidates. This includes manufacturing firms and factories. However, the bulk of manufacturers in the United States currently have a drug testing policy in place.
Owners of manufacturing firms that conduct drug testing must ensure compliance with the Americans with Disabilities Act (ADA) of 1990 and the Civil Rights Act of 1964.
The ADA requires employers with 15 or more employees to conduct drug testing in a way that does not discriminate against employees or applicants due to a physical disability. This makes it illegal for employers to fire or refuse to hire or promote someone based on a history of substance use or because they are enrolled in a rehab program.
Employers also may not single out an employee for drug testing simply because they appear to be under the influence of alcohol or drugs. During the pre-hiring or pre-promotion process, employers also may not ask about legal prescription drug use, as this could be considered a violation of the ADA.
The Civil Rights Act of 1964 also prohibits discrimination, requiring employers to treat all workers equally and avoid singling out any particular gender, ethnic, or racial group for drug and alcohol testing. When conducting random drug testing, it's important to ensure a diverse cross-section of employees is screened each time. Employers can also avoid accusations of discrimination by requiring pre-employment drug screening across the board.
Benefits of Drug Testing in Manufacturing
While factory drug testing may not be required by law, there are many reasons for employers in the manufacturing industry to incorporate drug and alcohol screening into their company policies. For example, workplace drug use in the manufacturing industry may lead to extremely costly errors, property damage, and injuries.
This can, in turn, seriously damage a company's reputation. Even a minor manufacturing error can put the safety of consumers at risk and potentially expose a company to legal liability. Pre-employment drug testing and random employee drug screenings deter drug use and help employers ensure both safe workplace conditions and accurate outputs.
Frequently Asked Questions
What kind of drug test do factories use?

Most factories and other employers in the manufacturing industry use a standard 5-panel drug test. This screens for commonly used illicit substances including cocaine, marijuana (THC), amphetamines, opiates, and phencyclidine (PCP).
What should I look for when hiring a manufacturing drug testing company?

When searching for the right drug testing company, keep in mind that speed and accuracy are critical. Also, confirm that the company offers the type of drug test you're seeking and that they provide a team of experts to provide support and help ensure you remain in compliance with federal, state, and local laws.
Are drug tests required in the manufacturing industry?

There are currently no laws requiring private employers to drug test job candidates or employees. However, many factories and manufacturers have voluntarily incorporated drug screening into their company policies.
Citations
menu_book
"Federal Laws and Regulations." Substance Abuse and Mental Health Services Administration (SAMHSA), https://www.samhsa.gov/workplace/employer-resources/federal-laws
menu_book
"About OSHA." United States Department of Labor, Occupational Safety and Health Administration, https://www.osha.gov/aboutosha
menu_book
"OSHA's position on providing a drug-free workplace." United States Department of Labor, Occupational Safety and Health Administration, https://www.osha.gov/laws-regs/standardinterpretations/1998-05-02
menu_book
Lockwood, Denise. "Industries That Commonly Require Drug Testing." Racine County Eye, 7 June 2021, https://racinecountyeye.com/2021/06/07/industries-that-commonly-require-drug-testing/