Manufacturing Background Checks
Background checks for the manufacturing industry play a critical role in preventing liability and safety issues for the business, employee, and employer. Manufacturing employees contribute to everything assembled nationwide, so manufacturing employers want to be sure they're hiring the right applicants.
With access to numerous valuable supplies, manufacturing companies face the risks of theft, a costly crime. In addition, the risk of drug or alcohol impairment on the job, especially with the use of machinery, can cause accidents that cost the employer financially and create liability.
Manufacturing background checks help to ensure that employers are hiring the right applicants for the job. Choosing the right applicants by running employee screenings, maintaining an OSHA-certified safe workplace, implementing drug-free workplace policies, and following safety standards are some of the most critical steps employers can take to protect themselves and their employees.
Although background checks in the manufacturing industry are legal, employers must remain compliant with federal and state laws.
Make sure you are hiring the right person for the job with Health Street's drug screening and background check services. Order online today or call (888) 378-2499.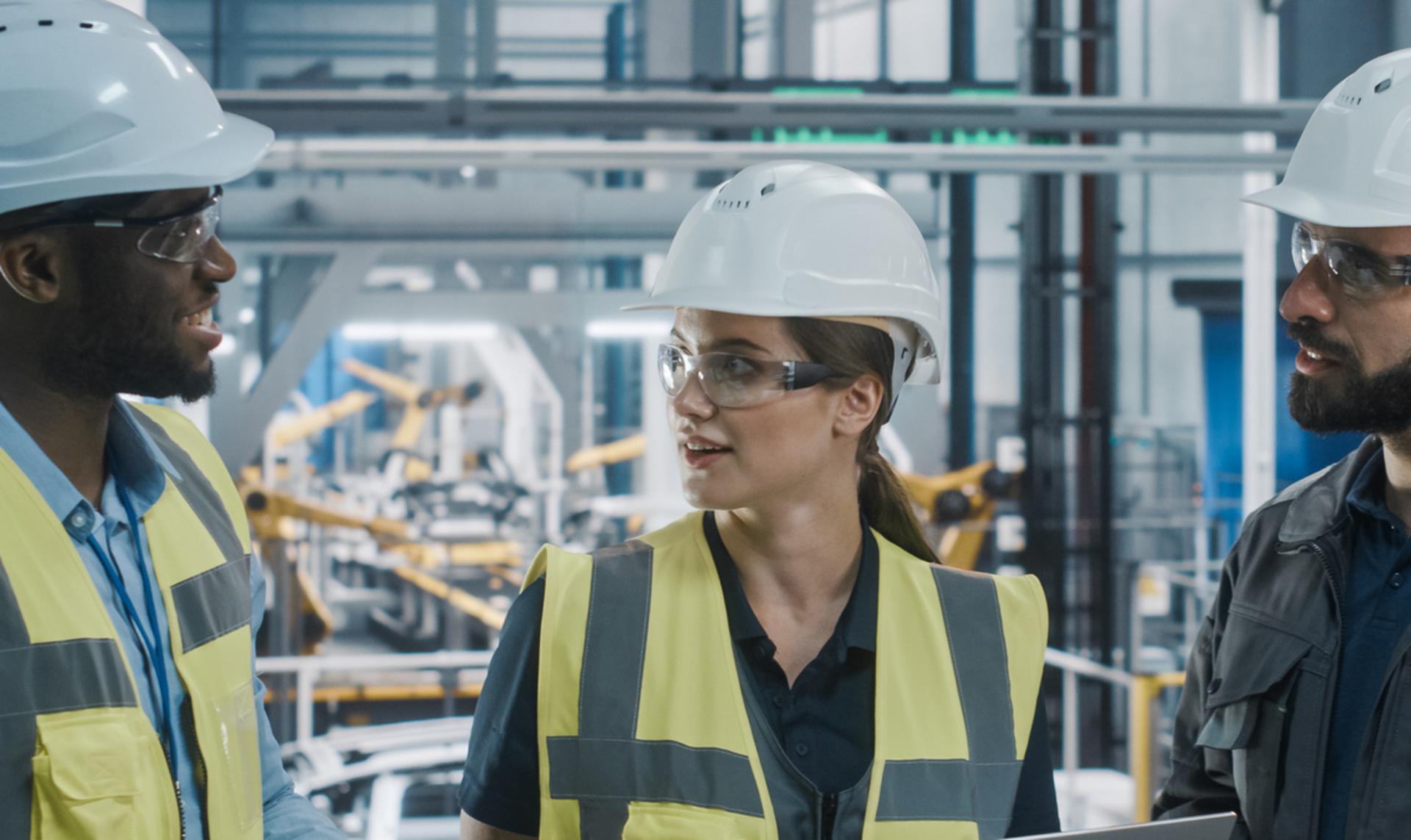 What Background Checks Does Health Street Offer in the Manufacturing Industry?
Criminal Background Check Packages
Every criminal background check ordered through Health Street always begins with a Social Security Number Trace. From there, you can add specific background checks, choose from one of our most popular packages, or build your own.
Manufacturing Industry Facts and Statistics
double_arrow
About 13,455,000 manufacturing employees face the risk of fatal or non-fatal injuries at work, according to the Centers for Disease Control and Prevention (CDC).
double_arrow
The manufacturing industry ranks number 8 in fraud occurrences, including corruption, billing scams, noncash theft, financial statement fraud, payroll, and expense reimbursements.
double_arrow
Criminals cost millions of dollars for white-collar business employers each year. Manufacturing employers in particular face fraud related to billing, corruption, and noncash goods, including company equipment.
Manufacturing Background Check Laws and Regulations
The Fair Credit Reporting Act (FCRA) regulates background checks for the manufacturing industry. The act protects applicants and employees from discrimination. The FCRA regulates both credit reporting and criminal background checks, civil records and lawsuits, and reference checks. Employers who fail to comply with FCRA regulations can face legal action from applicants.
Under the FCRA, employers must provide applicants with a detailed document about the report they will obtain and receive a signed consent. If an employer plans to take adverse employment action on an employee or not hire an applicant based on the report's findings, the applicant or employee must receive a notice with a copy of the report and be offered a chance to explain incomplete or inaccurate information. After they receive their notice, there is a waiting period. Following the waiting period, the employer must provide a written post-adverse action notice.
The Equal Employment Opportunity Commission (EEOC) enforces federal laws that ensure employers do not make hiring decisions based on religion, sex, race, color, origin, age, genetic information, disability, or pregnancy. Employers with 15 or more employees are generally covered by the EEOC.
The Occupational Safety and Health Administration (OSHA) provides safety requirements for manufacturing companies. Manufacturing employers of apparel and footwear, batteries, chemicals, concrete, lead smelters, fireworks, food, lubricant, meat, metal, plastics, poultry, paper, textiles, and wood are offered OSHA-certified safe workplace standards. OSHA standards include communication, training, execution, tracking compliance, and reporting.
Since there are strict OSHA rules in place to protect employees from unsafe working conditions, it is imperative that organizations ensure that job applicants are fully qualified to handle their job duties and any potentially dangerous equipment and materials. If they fail to do this and an accident occurs, they could be found liable and face serious consequences. Therefore, it is extremely important to run background checks that verify an applicant's prior job experience, training and certifications.
Some states provide their own background check regulations. For example, the "ban-the-box" law has been implemented in fifteen states and prohibits employers from asking about criminal records on a job application. Employers must become familiar with their state-specific laws.
Frequently Asked Questions
Why are background checks important to a manufacturer?

Background checks in the manufacturing industry help employers hire qualified and reliable applicants. The right employees help ensure safety in the workplace by reducing workplace accidents and injuries and helping the employer avoid liability.
What do background checks for the manufacturing industry entail?

Manufacturing background checks ensure the safety of the company and its employees by allowing employers to choose the right job candidates. Background checks include court records, criminal history, resume verification, state background checks, healthcare screenings, and driver records. Employers should also consider drug testing to further ensure safety in the workplace.
Are manufacturing background checks required?

There is no federal law that mandates manufacturing background checks. However, background checks help employers avoid liability in the event of workplace accidents, injuries, or criminal activities. Obtaining background checks on every employee ensures safety in the workplace and protects the employer, the company, and its workers. Background checks help manufacturing employers choose reliable and honest employees, making sure that one employee will not become a liability to the company.
Citations
menu_book
Vaquera, Kristina H. and Bennett, Shaun M. "Sands Shift for Background Screening for Manufacturers." The National Law Review, 16 April 2022, https://www.natlawreview.com/article/sands-shift-background-screening-manufacturers
menu_book
"Title 16 Commercial Practices." Code of Federal Regulations, 21 October 2022, https://www.ecfr.gov/current/title-16/chapter-I/subchapter-F
menu_book
Clements, Sachi. "What Is a Ban-the-Box Law?" Nolo, https://www.nolo.com/legal-encyclopedia/what-is-a-ban-the-box-law.html
menu_book
Holland, Ron and Batten, Jonathan. "FCRA 101: How to Avoid Risky Background Checks." The Society for Human Resource Management (SHRM), 20 October 2017, https://www.shrm.org/resourcesandtools/hr-topics/talent-acquisition/pages/fcra-avoid-risky-background-checks.aspx
menu_book
"A Summary of Your Rights Under the Fair Credit Reporting Act." Federal Trade Commission (FTC), https://www.consumer.ftc.gov/sites/www.consumer.ftc.gov/files/articles/pdf/pdf-0096-fair-credit-reporting-act.pdf
menu_book
"Overview." U.S. Equal Employment Opportunity Commission, https://www.eeoc.gov/overview
menu_book
"Industry-Specific Resources." United States Department of Labor, Occupational Safety and Health Administration (OSHA), https://www.osha.gov/complianceassistance/industry
menu_book
"Manufacturing Program: Occupational Safety and Health Risks." Centers for Disease Control and Prevention (CDC), https://www.cdc.gov/niosh/programs/manuf/risks.html
menu_book
"A look at workplace deaths, injuries, and illnesses on Workers' Memorial Day." TED: The Economics Daily, U.S. Bureau of Labor Statistics (BLS), 28 April 2022, https://www.bls.gov/opub/ted/2022/a-look-at-workplace-deaths-injuries-and-illnesses-on-workers-memorial-day.htm
menu_book
"Declining workplace fatalities in manufacturing, 2003–17." TED: The Economics Daily, U.S. Bureau of Labor Statistics (BLS), 26 September 2019, https://www.bls.gov/opub/ted/2019/declining-workplace-fatalities-in-manufacturing-2003-17.htm
menu_book
Bush, Donna M. and Lipari, Rachel N. "Substance Use and Substance Use Disorder by Industry." Substance Abuse and Mental Health Services Administration (SAMHSA), 16 April 2015, https://www.samhsa.gov/data/sites/default/files/report_1959/ShortReport-1959.html
menu_book
Carr, Kayla. "Spotlight on fraud in the manufacturing industry." LBMC, 19 May 2022, https://www.lbmc.com/blog/spotlight-on-fraud-in-the-manufacturing-industry/