Construction Drug Testing
Construction workers use heavy machinery and often find themselves in risky conditions. Cocaine and opioid use among construction employees is higher than in any other profession. Drug testing for construction workers helps mitigate risks to fellow employees and the company. Companies implementing construction drug screenings can reduce work-related injuries by more than 50 percent.
Construction employers must develop and implement a detailed drug-free workplace policy and ensure that every employee receives a written copy. Employers must be familiar with local, state, and federal drug testing laws and ensure their policies comply with these laws. In some states, marijuana is legal. This does not prohibit employers from enforcing drug-free workplace policies, but employers must be aware of state laws.
Make sure you are hiring the right person for the job with Health Street's drug screening and background check services. Order online today or call (888) 378-2499.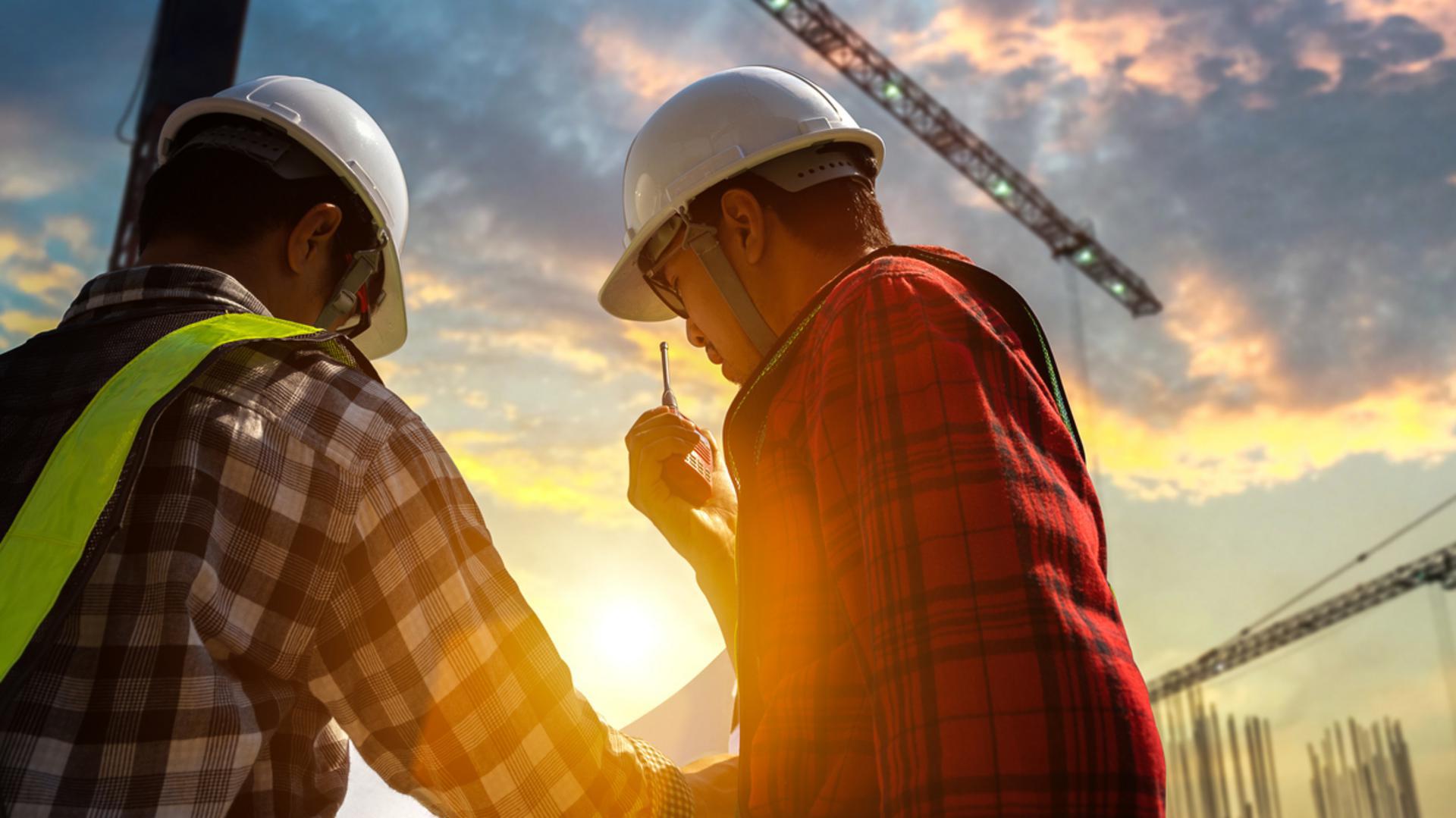 What Drug Tests Does Health Street Offer in the Construction Industry?
Employment Drug Tests
With over 5,000 locations nationwide, Health Street offers drug tests tailored to fit the needs of employers in the Construction industry. Our comprehensive drug tests are analyzed by SAMHSA certified laboratories so that employers can hire fearlessly.
Construction Drug Screening Laws and Regulations
Although federal law does not require most private employers to enforce workplace drug testing, there are some exceptions for federal contractors and security and safety-sensitive positions. However, all construction employers should consider implementing drug-free workplace policies to ensure the safety of their employees and their business. When drug testing in construction, employers must comply with federal laws and regulations to detect substance abuse while ensuring fairness and protection of employees' rights.
Drug Testing in Construction
Why Drug Testing in Construction Is Important
Injuries, strenuous work, and pain from repetitive motions in construction often lead workers to seek treatment or self-treatment for pain, leading to painkiller use, including opioids or marijuana.
Drug testing is critical for construction workers since construction is a high-risk industry. For example, construction workers use heavy machinery and face the risk of falling or exposure to asbestos and silica dust. Despite these risks, many construction workers use drugs or alcohol, putting them and the company at risk for injuries, deaths, and legal ramifications.
Construction pre-employment drug screening, random drug tests, and pre- and post-accident drug tests help deter employees from drug and alcohol use, reducing workplace injuries and lowering insurance costs. Construction drug screening also improves productivity among employees, keeps the business reliable and marketable, and allows the employer to choose reliable employees that will stick around, reducing turnover rates.
What Does Construction Drug Screening Involve?
Drug testing in construction generally includes urine testing, the most common specimen type, or hair follicle testing. Urine testing is cost-effective, common, and approved for federally mandated and DOT testing. Breathalyzer tests provide alcohol screening.
Construction employers can choose from multiple drug tests. Basic five-panel urine drug tests detect the most commonly used substances — opiates, PCP, amphetamines, marijuana, and cocaine. To detect even more substances, employers can choose up to a 25-panel drug test.
When a company chooses to drug test will depend on their workplace policy. Construction pre-employment screening is the most common. Construction employers can also drug test randomly, for reasonable suspicion, and following accidents.
Frequently Asked Questions
Why are drug tests important in the construction industry?

Construction workers face risks of accidents, injuries, and death. Drug use is high in construction. Construction drug screening reduces the risk of accidents and injuries, protecting workers and the company from legal troubles.
Citations
menu_book
Hallissey, Tom. "Should I be Drug Screening my Construction Workers?" Contractors Insurance, https://www.contractorsinsurance.org/drug-screening-construction-workers
menu_book
"Construction Industry." United States Department of Labor, Occupational Safety and Health Administration (OSHA), https://www.osha.gov/construction
menu_book
"Federal Laws and Regulations." Substance Abuse and Mental Health Services Administration (SAMHSA), https://www.samhsa.gov/workplace/employer-resources/federal-laws
menu_book
"Americans with Disabilities Act of 1990, As Amended." U.S. Department of Justice Civil Rights Division, https://www.ada.gov/law-and-regs/ada/
menu_book
"Title VII of the Civil Rights Act of 1964." U.S. Equal Employment Opportunity Commission, https://www.eeoc.gov/statutes/title-vii-civil-rights-act-1964
menu_book
"H.R.1 – Family and Medical Leave Act of 1993." Library of Congress, https://www.congress.gov/bill/103rd-congress/house-bill/1
menu_book
"National Labor Relations Act." Nation Labor Relations Board, https://www.nlrb.gov/about-nlrb/rights-we-protect/the-law
menu_book
"Clarification of OSHA's Position on Workplace Safety Incentive Programs and Post-Incident Drug Testing Under 29 C.F.R. 1904.35(b)(1)(iv)." Occupational Safety and Health Administration (OSHA), United States Department of Labor, 11 October 2018, https://www.osha.gov/laws-regs/standardinterpretations/2018-10-11
menu_book
"Of all professions, construction workers most likely to use opioids and cocaine." ScienceDaily, 30 October 2019, https://www.sciencedaily.com/releases/2019/10/191030082825.htm
menu_book
Nagele-Piazza, Lisa. "OSHA Clarifies When Post-Accident Drug Testing Is Permitted." Society for Human Resource Management (SHRM), 13 November 2018, https://www.shrm.org/resourcesandtools/legal-and-compliance/employment-law/pages/osha-clarifies-when-post-accident-drug-testing-is-permitted.aspx
menu_book
Bell, David. "Which Drug Testing Method Is Best for Your Construction Company." ConstructConnect, 2 November 2018, https://www.constructconnect.com/blog/drug-testing-method-best-construction-company