Construction Background Checks
Health Street provides a full range of criminal background check services for employers in the construction industry, allowing companies to quickly and accurately screen employees and job applicants. Our construction background checks range from simple criminal database searches to comprehensive investigative research of the individual's job history, criminal record, motor vehicle records search, references, and credentials. We offer timely, professional, and accurate construction background checks to help you meet OSHA regulations and improve workplace safety.
Make sure you are hiring the right person for the job with Health Street's drug screening and background check services. Order online today or call (888) 378-2499.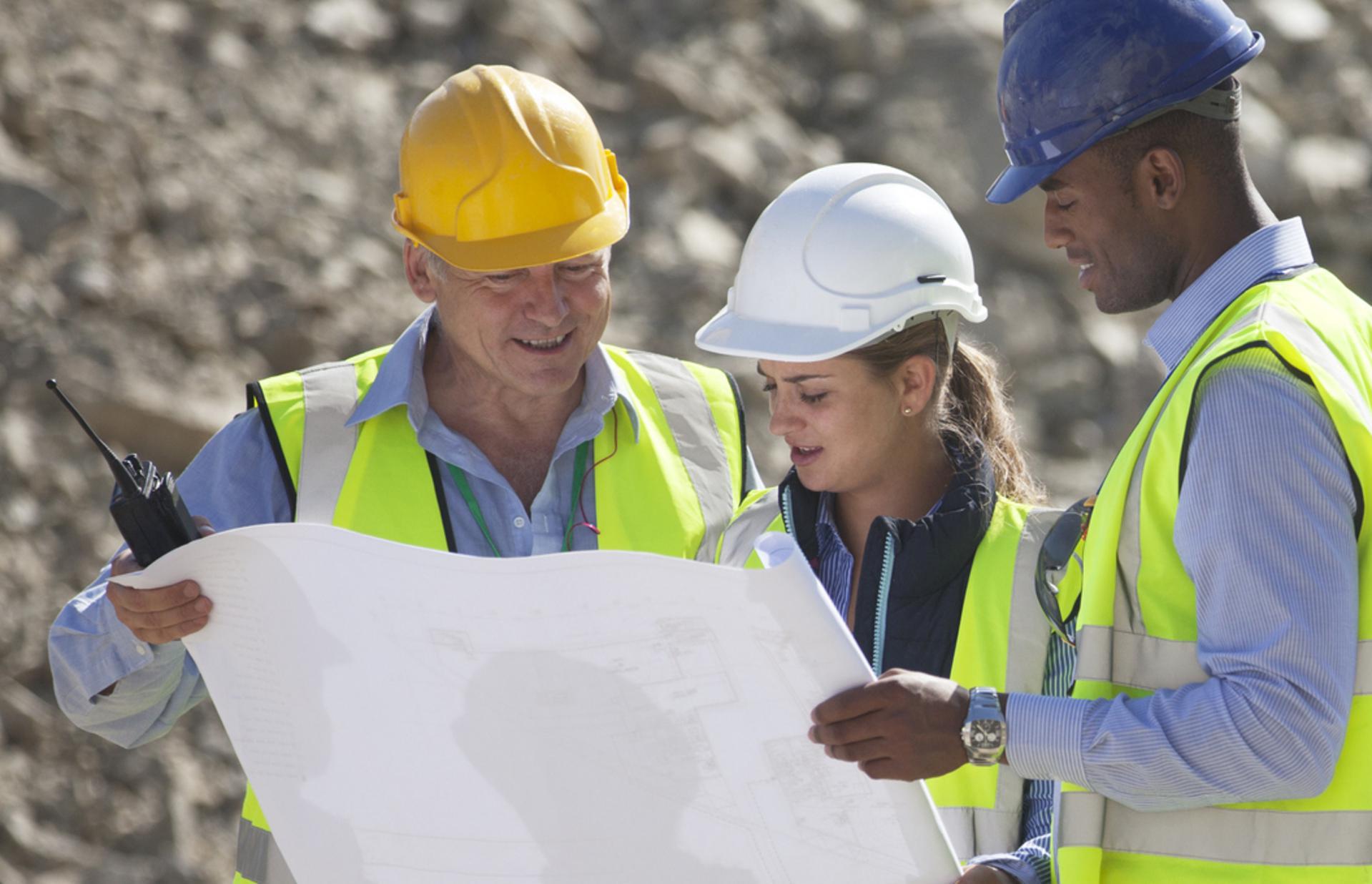 What Background Checks Does Health Street Offer in the Construction Industry?
Criminal Background Check Packages
Every criminal background check ordered through Health Street always begins with a Social Security Number Trace. From there, you can add specific background checks, choose from one of our most popular packages, or build your own.
Relevant Statistics on Construction Worker Safety
Employers in the construction industry should conduct thorough background checks to minimize liability and protect other workers. This must also be done in a way that ensures compliance with industry regulations and state laws.
With substance abuse and workplace accidents continuing to impact the construction industry, employee background checks are more important than ever.
arrow_forward
Employees with substance abuse disorders miss an average of
nearly five weeks
(24.6 days) of work per year
arrow_forward
Approximately 20% of worker deaths in the U.S. occur in the construction industry, despite the fact that construction workers only make up approximately 6% of the U.S. labor force.
arrow_forward
According to OSHA, the
top four causes
of construction worker fatalities are falls, electrocutions, being struck by an object, and being caught in or between objects.
arrow_forward
The highest rate of heavy alcohol use among full-time workers between the ages of 18 to 64 is found in the mining (17.5%) and construction (16.5%) industries.
Background Checks for Construction Companies
Laws Specific to Background Screening in Construction
In a high-hazard industry like construction, it's important to ensure optimal workplace safety. Construction workers typically engage in a wide range of activities that could lead to serious injuries, such as operating heavy machinery and working at high altitudes. At the same time, the industry faces high turnover rates and a constant need for skilled workers. Construction background checks help construction managers ensure the workers they hire are reliable and competent.
When conducting employee background checks, employers must follow the regulations laid out in Title VII of the Civil Rights Act of 1964 and the Fair Credit Reporting Act (FCRA). Additional state and local laws and regulations may also apply.
The FCRA requires employers to obtain written consent from a job applicant prior to conducting any type of background check. Applicants must also receive a copy of any reports that are issued. If an issue is uncovered that may disqualify the applicant, employers must notify the applicant before removing them from consideration.
Construction contractors are required to follow the standards and regulations set forth by the Occupational Safety and Health Administration (OSHA), which are designed to help keep workplaces and workers safe from on-the-job accidents and injuries. Construction background checks help screen out applicants with criminal convictions and other questionable history. Not only can this help ensure all workers meet OSHA standards, but it can also help prevent employers from hiring applicants who may steal expensive equipment, personal property, and/or proprietary information.
Depending on the type of employee you're hiring, you may also need to ensure that they hold the necessary licenses. Background checks for construction companies can include licensing verification, so you can be sure your job candidate is qualified and authorized to handle all of their job duties.
Benefits of Construction Worker Background Checks
Background checks for construction companies are crucial for ensuring sound hiring decisions. Conducting background checks allows an employer to learn about a job candidate's criminal history, identify past employment issues, and uncover other potential red flags. Identifying applicants with a history of theft, violent crime, and/or sex offenses can help protect both the employer and other workers.
Background checks can also be used to verify an applicant's licensing as well as their training and qualifications. Since many construction jobs require specific certifications or degrees, verifying this information is critical. Without a background check, an employer could be held liable for negligence if it turns out a job candidate wasn't truthful about their credentials.
Conducting background checks will help discourage dishonest applicants. It also removes some of the uncertainty from the hiring process, helping to ensure you hire the best possible candidates.
Frequently Asked Questions
Why are background checks important in the construction industry?

Construction background checks help ensure workplace safety by identifying job applicants who have criminal records and other potential issues. They can also be used to verify licensing, education and experience, and employment history.
Citations
menu_book
"Fair Credit Reporting Act." Federal Trade Commission (FTC), https://www.ftc.gov/legal-library/browse/statutes/fair-credit-reporting-act
menu_book
"Title VII of the Civil Rights Act of 1964." U.S. Equal Employment Opportunity Commission (EEOC), https://www.eeoc.gov/statutes/title-vii-civil-rights-act-1964
menu_book
"Construction Industry." United States Department of Labor, Occupational Safety and Health Administration (OSHA), https://www.osha.gov/construction
menu_book
"Implications of Drug Use for Employers." National Safety Council (NSC), https://www.nsc.org/work-safety/safety-topics/drugs-at-work/substances
menu_book
"25 Construction Safety Statistics for 2022." Big Rentz, 7 January 2022, https://www.bigrentz.com/blog/construction-safety-statistics
menu_book
"Top 4 Construction Hazards." Occupational Safety and Health Administration (OSHA), https://www.osha.gov/sites/default/files/publications/construction_hazards_qc.pdf
menu_book
Bush, Donna M. and Lipari, Rachel N. "Substance Use and Substance Use Disorder by Industry." Substance Abuse and Mental Health Services Administration (SAMHSA), https://www.samhsa.gov/data/sites/default/files/report_1959/ShortReport-1959.html