Childcare Drug Testing
Childcare workers provide care to their customers' children, and that's a large responsibility. Childcare employers, including daycare providers and nanny services, are responsible for ensuring that they provide the most reliable staff for child safety and the protection of employees and the company. Having employees that use drugs or alcohol can put the kids in danger, increasing the risk of child abuse and neglect. Substance use among employees can also negatively impact productivity.
Childcare provider drug testing policies help deter the wrong applicants and help detect if an employee has a substance abuse problem. Although federal laws do not require drug testing for most private employers, most businesses with childcare licensing drug test their applicants and employees. In addition to federal laws, childcare employees must also become familiar with state-specific and local laws.
Make sure you are hiring the right person for the job with Health Street's drug screening and background check services. Order online today or call (888) 378-2499.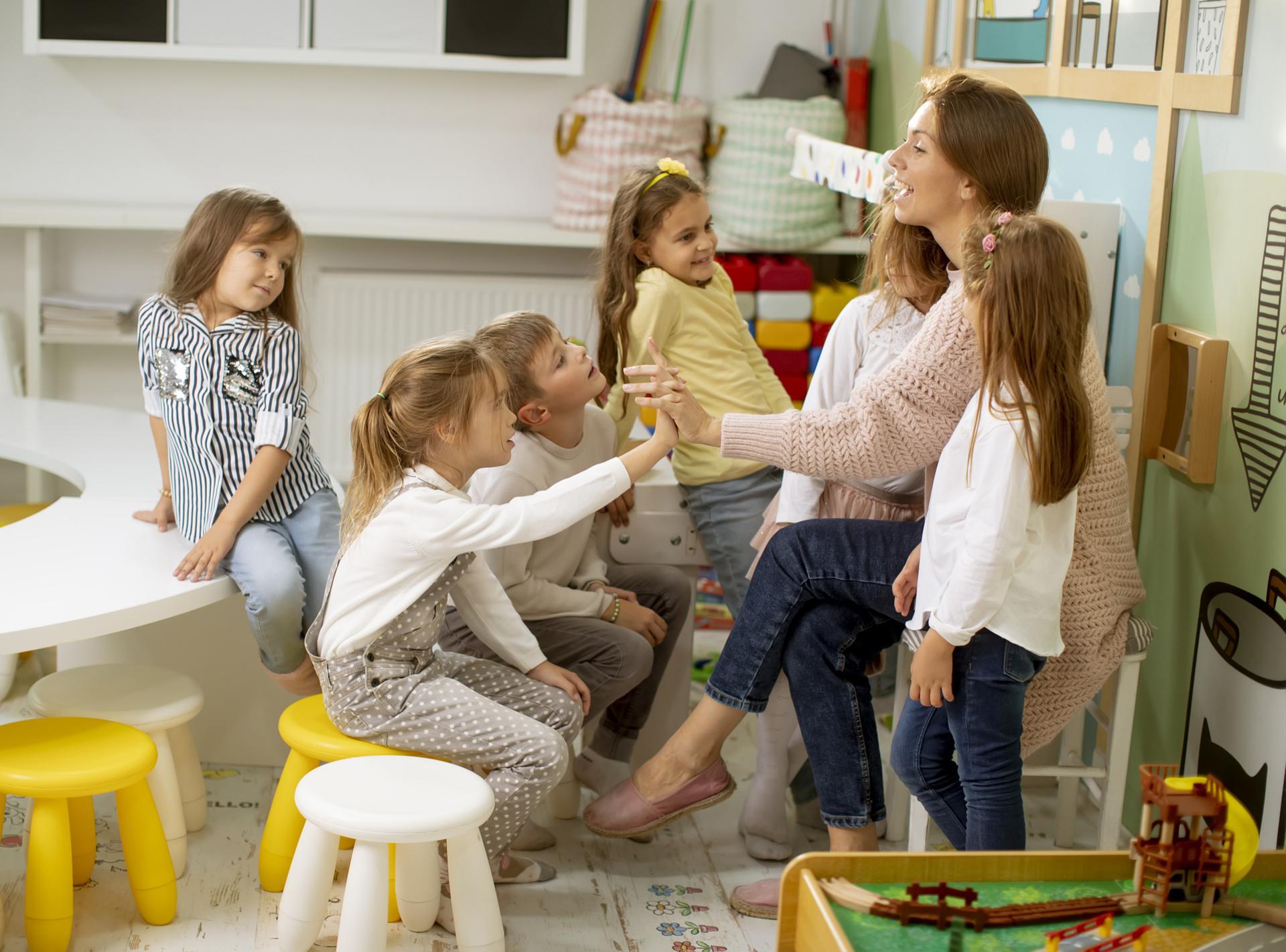 What Drug Tests Does Health Street Offer in the Childcare Industry?
Employment Drug Tests
With thousands of locations nationwide, Health Street offers drug tests tailored to fit the needs of employers in the Childcare industry. Our comprehensive drug tests are analyzed by SAMHSA certified laboratories so that employers can hire fearlessly.
Daycare Drug Screening Laws
Although federal law does not require drug testing for most private employers, it also does not prohibit drug testing. All childcare employers should develop drug-free workplace policies and make sure they understand drug testing laws in their state. Some states regulate drug testing procedures and situations where an employer can or cannot drug test. Also, some states, including Indiana, require childcare facilities receiving money from the Child Care and Development Fund (CCDF) to drug test for pre-employment and for reasonable suspicion. These facilities must provide the results of a 5-panel drug test to ensure a drug-free workplace.
Daycare providers implementing workplace drug testing policies need to consider federal discrimination laws, like the Americans with Disabilities Act (ADA), that protects employees with disabilities. The ADA allows childcare provider drug testing and drug-free workplaces and does not prevent employers from prohibiting drugs and alcohol at work. The ADA does not consider drug testing a medical test and allows pre-employment testing. Alcohol testing, however, cannot be done before a conditional job offer.
According to the Equal Employment Opportunity Commission (EEOC), employers can terminate or take adverse employment action on employees illegally using opioids. However, employers cannot fire an employee using prescription opioids legally without determining if the employee can still perform job duties safely and effectively. Therefore, if a drug test detects opioids, the employer must ask the employee for an explanation before taking adverse employment action
Some states require a second test to confirm positive results before taking adverse action on employees, and some require that drug testing be analyzed in state-approved laboratories. Most states require written drug testing policies to be provided to all employees.
Childcare Provider Drug Testing Policies
Childcare provider drug testing and drug-free workplace programs help employers remain compliant with federal and state laws, qualify for insurance or other incentives, and prevent accidents, injuries and absenteeism. Having a workplace drug testing program in place allows employers to respond to substance use problems with employees, show support for employees that do not use drugs or alcohol, invest in the health and safety of the workers, and protect the reputation of the business.
To ensure that childcare provider drug testing policies remain compliant with federal laws, the Substance Abuse and Mental Health Service Administration (SAMHSA) provides drug-free workplace guidelines to help develop these policies. According to SAMHSA, drug-free workplace policies should include a clear, written policy, at least two hours of training for all employees with additional training for working parents, drug testing with a certified lab, access to an Employee Assistance Program (EAP), and a continuing alcohol and drug prevention program.
Frequently Asked Questions
Do childcare workers get drug tested?

Although childcare and daycare drug screening is not required under federal law, most childcare employers require pre-employment drug testing. Drug testing ensures child safety, keeping substance use out of the workplace.
Can an employee refuse drug testing?

Although employees have the right to refuse drug testing, it may be grounds for termination, depending on state laws. In some cases, firing an employee for refusing to drug test disqualifies them from collecting unemployment.
What Does Daycare Drug Screening Involve?

Daycare providers often require urine drug screening. Urine drug screening is easy, inexpensive, and accurate. Some childcare employers may also require hair follicle testing.

Daycare drug screening can include pre-employment screening, random drug testing, reasonable suspicion drug testing, and drug testing after an accident or injury if drug use is suspected. Employers must check state laws to verify which types of drug testing they're legally allowed to require.

Pre-employment drug screening ensures employers hire reliable employees and also deters applicants who abuse drugs and alcohol. Employers may use reasonable suspicion drug testing when they believe an employee is under the influence at work. Detecting drug or alcohol use in the workplace is crucial to protecting children and businesses from legal issues.

Drug testing options range from a 5-panel to a 25-panel drug test. A 5-panel drug test checks for commonly used substances, including marijuana, opiates, cocaine, PCP, and amphetamines.
Citations
menu_book
"Childcare/Daycare State Licensing Requirements." K12 Academics, https://www.k12academics.com/childcaredaycare-state-licensing-requirements
menu_book
"Drug Testing Laws in the Workplace: 50-State Survey." Justia, https://www.justia.com/employment/employment-laws-50-state-surveys/drug-testing-laws-in-the-workplace-50-state-survey/
menu_book
"State and Local Laws and Regulations." Substance Abuse and Mental Health Services Administration (SAMHSA), https://www.samhsa.gov/workplace/employer-resources/state-laws
menu_book
S., Laiba. "Do Daycare Jobs Drug Test?" DaycarePulse.com, 25 November 2022, https://www.daycarepulse.com/do-daycare-jobs-drug-test/
menu_book
"Drug and Alcohol Testing Laws by State." BLR, http://interactive.blr.com/Global/FileLib/Drug_Testing_Seminar/39318_DrugTesting_Report_EHSDA.pdf
menu_book
"CCDF Provider Eligibility Standards Summary." Indiana Family and Social Services Administration, https://www.in.gov/fssa/carefinder/files/CCDF_Provider_Eligibility_Standards_Summary_r72016.pdf
menu_book
"Child Care and Development Fund." U.S. Department of Health & Human Services, Office of Child Care, https://www.acf.hhs.gov/archive/occ/fact-sheet/child-care-and-development-fund
menu_book
Americans with Disabilities Act (ADA), https://www.ada.gov/
menu_book
"Use of Codeine, Oxycodone, and Other Opioids: Information for Employees." U.S. Equal Employment Opportunity Commission (EEOC), https://www.eeoc.gov/laws/guidance/use-codeine-oxycodone-and-other-opioids-information-employees
menu_book
"Components of a Drug-Free Workplace." Substance Abuse and Mental Health Services Administration (SAMHSA), https://www.samhsa.gov/sites/default/files/workplace-kit.pdf
menu_book
Peek, Sean. "Is Drug Testing Your Employees Legal?" U.S. Chamber of Commerce, https://www.uschamber.com/co/run/human-resources/laws-drug-testing-employees