Aerospace and Defense Drug Testing
Due to the safety-sensitive nature of most aerospace and defense career positions, employers must rely on quality defense and aerospace drug testing services to not only properly meet industry compliance requirements but also ensure a safe workplace for both employees and the general public. From defense contractor drug testing to pre-hire drug screening, Health Street offers an expansive collection of defense and aerospace drug screening services to match your every need.
Order online today or call (888) 378-2499.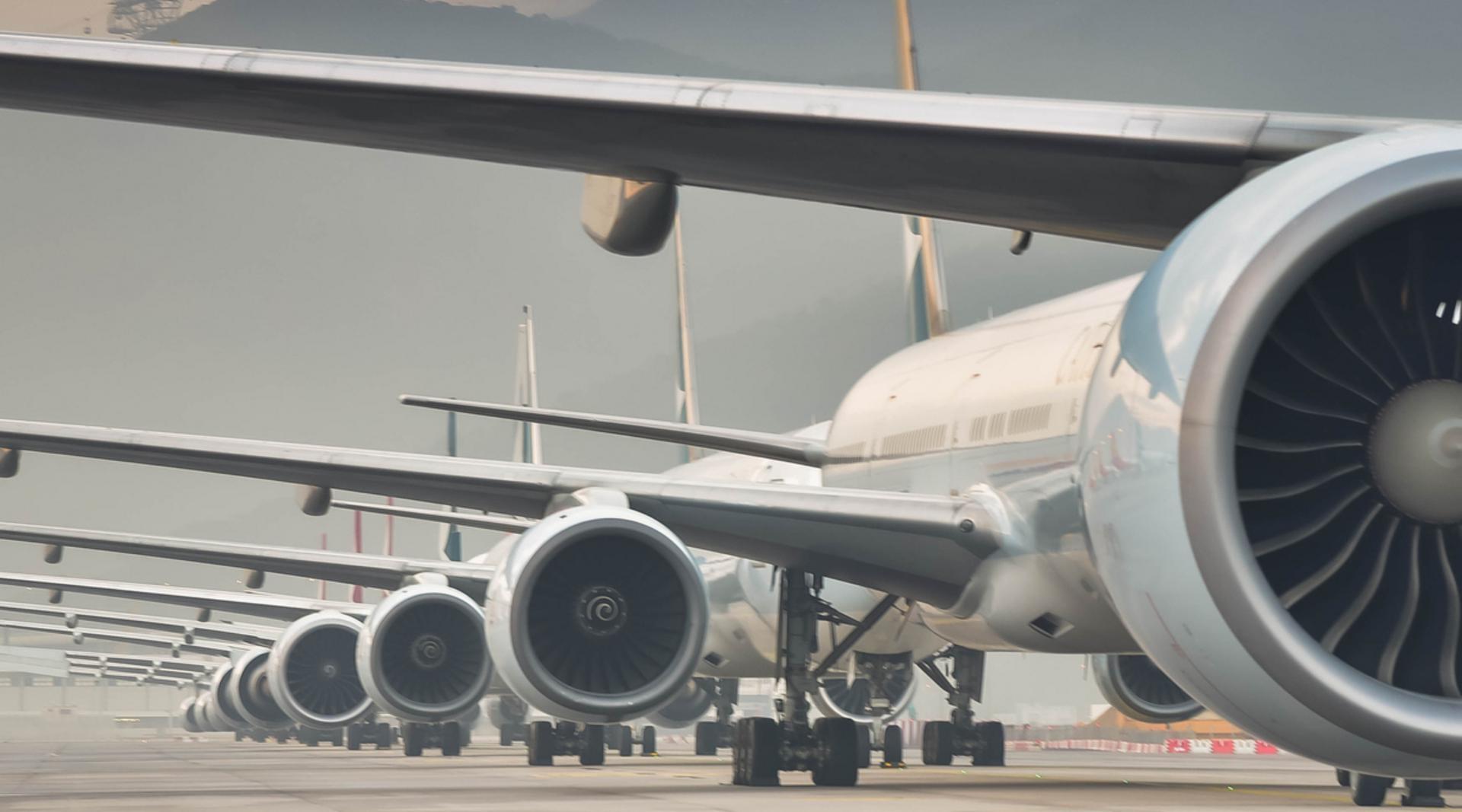 What Drug Tests Does Health Street Offer in the Aerospace and Defense Industry?
Employment Drug Tests
With thousands of locations nationwide, Health Street offers drug tests tailored to fit the needs of employers in the Aerospace and Defense industry. Our comprehensive drug tests are analyzed by SAMHSA certified laboratories so that employers can hire fearlessly.
Aerospace & Defense Drug Testing Information
Between military defense equipment manufacturing, aerospace development, and commercial airline operations, the aerospace and defense sector encompasses a wide variety of job fields that serve both commercial and military markets. Aerospace and defense industry employers must follow in-depth employee screening processes, ranging from random to pre-hire drug screening procedures, throughout an employee's career to remain Department of Defense compliant.
Drug Tests Help Keep the Aerospace and Defense Job Industry Safer (and Protect Employers)
Employers belonging to the aerospace and defense sector must heavily rely on the use of drug testing to not only protect against employee hazards but also to mitigate concerns that impact the members of the public who are involved in daily operations, such as airline passengers and general bystanders. And while identifying substance abuse concerns that could induce workplace dangers is a top priority, aerospace and defense drug testing is also crucial for compliance.
In terms of compliance, the Federal Aviation Administration subjects all FAA-mandated drug and alcohol testing programs to strict inspection requirements. When an FAA-governed employer is notified of an inspection, they will be required to produce a multitude of documentation regarding their testing program. Such documents can include details on testing providers, employee testing results, and documentation of employees and their respective safety-sensitive job roles.
Industry employers who fail to demonstrate an adequate defense and aerospace drug testing program can find themselves at risk of hefty FAA compliance violations, particularly for those who lack details on testing providers. Regardless of an employer's specific requirements, services like Health Street are excellent for quickly meeting compliance needs and effectively managing required testing records.
Frequently Asked Questions
Why Are Drug Tests Important for the Aerospace and Defense Industry?

The aerospace and defense industry is a highly secure and safety-sensitive sector that requires the use of drug-testing services to mitigate present risks and ensure employees are fully Department of Defense compliant.

From positions that fall under U.S. military jurisdiction to those that must abide by Federal Aviation Administration (FAA) authority, defense and aerospace drug tests are critical to the safety of the entire industry. Failing to meet defense and aerospace drug testing requirements could result in both employers and employees facing costly penalties, not to mention potential impacts on their overall employment status.

For example, under FAA compliance requirements, employment eligibility requires workers to agree to both pre-hire drug screening as well as future random drug and/or alcohol screening if their position has been declared safety sensitive. FAA safety-sensitive positions that face such compliance needs include but are not limited to pilots, air traffic control operators, aircraft maintenance professionals, and any contractors who perform safety-sensitive functions.

Outside of FAA jurisdiction, employers may also have to comply with defense and aerospace drug testing requirements set forth by the Department of Defense (DoD). In fact, U.S. military service members are subject to both initial entry and active-duty drug testing to assess ongoing military fitness and security and remain fully Department of Defense compliant.
What Drug Testing Services Does Health Street Offer Aerospace and Defense Employers?

From pre-hire screenings to random or reasonable suspicion testing, Health Street offers an extensive list of drug testing services to match any specific need. Selecting first from either urine or hair drug testing, employers can then choose from various panel amounts (5,10, 12+) to screen applicants and employees for a long list of illicit substances including but not limited to marijuana, cocaine, opiates, phencyclidine (PCP), and amphetamines.
Why Health Street for Your Defense and Aerospace Drug Tests?

As an employer that belongs to such a safety-sensitive industry, you require quality defense and aerospace drug testing services that can help you exceed all safety and compliance needs. Here at Health Street, our drug screening services are performed and managed by knowledgeable lab professionals using state-of-the-art equipment to ensure complete accuracy with every screening.

In addition to drug testing services, Health Street also offers alcohol testing for defense and aerospace employers that require it as part of a workplace drug and alcohol screening policy. From post-accident testing to reasonable suspicion testing needs, our urine alcohol tests can analyze up to 80 hours for alcohol consumption and our blood alcohol testing can analyze up to 4 weeks.

No matter your specific aerospace and defense industry needs, Health Street provides over 5,000 lab locations nationwide to help streamline all employee or applicant screening requirements and get them out in the field quicker. To find your nearest lab location or learn more about the numerous drug and alcohol testing services we have to offer, contact Health Street today.
Citations
menu_book
"Aerospace & Defense." International Trade Administration, https://www.trade.gov/aerospace-defense-industry
menu_book
"Employment Eligibility." Federal Aviation Administration, https://www.faa.gov/about/office_org/headquarters_offices/ahr/jobs_careers/exec_opportunities/eligibility/
menu_book
"Safety-Sensitive Job Categories for FAAMandated Drug and Alcohol Testing." FAA Aviation Safety, Drug Abatement Division, https://www.faa.gov/about/office_org/headquarters_offices/avs/offices/aam/drug_alcohol/policy/faa/media/Safety-Sensitive%20Job%20Categories%20Guidance%20Alert.pdf
menu_book
"DOD Instruction 1010.16 – Technical Procedures for the Military Personnel Drug Abuse Testing Program." Washington Headquarters Services, 15 June 2020, https://www.esd.whs.mil/Portals/54/Documents/DD/issuances/dodi/101016p.pdf?ver=yNtAyTrYnY-8wMCQDa9vpw%3D%3D
menu_book
"How do I prepare for an inspection of my DOT/FAA-mandated drug and alcohol testing program by the FAA?" Federal Aviation Administration, https://cms.faa.gov/faq/how-do-i-prepare-inspection-my-dotfaa-mandated-drug-and-alcohol-testing-program-faa