DOT Compliance
For those currently employed or seeking employment with the U.S Department of Transportation (DOT), it's important to remain mindful of the various industry drug and alcohol testing requirements. In 1991, the U.S Congress passed the Omnibus Transportation Employee Testing Act, which required DOT agencies to enforce drug and alcohol testing for safety-sensitive transportation industry employees.
The DOT consists of a wide array of government sectors, such as the Federal Motor Carrier Safety Administration (FMCSA), the Federal Railroad Administration (FRA), and the Federal Transit Administration (FTA). From bus drivers to locomotive engineers, employees and employers must refer to position-specific DOT regulations regarding drug and alcohol policy to ensure complete DOT compliance.
For a better understanding of various DOT drug testing legislation, read more below. To register for drug testing, sign up online or by calling (888) 378-2499.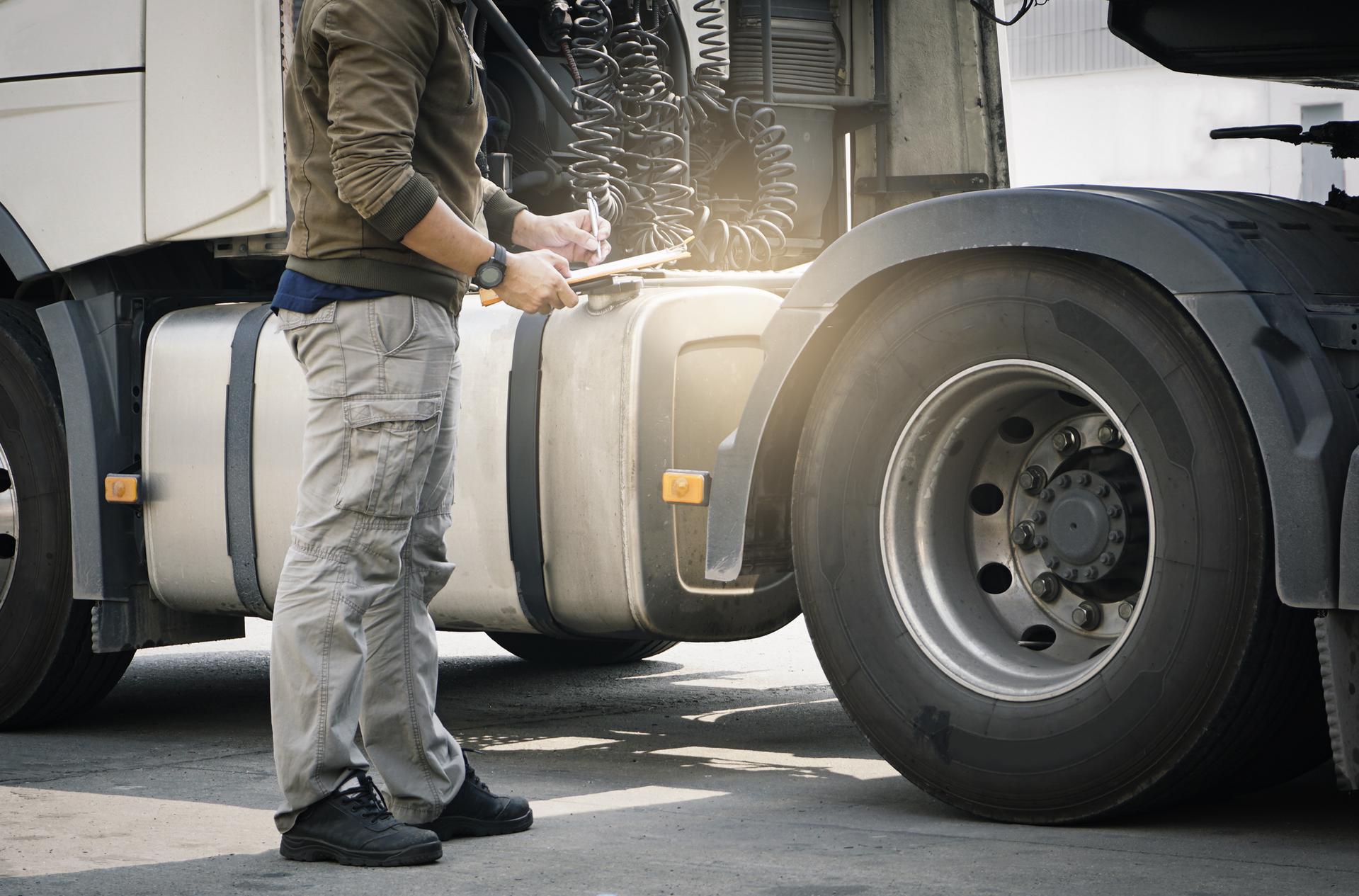 DOT Drug Testing Compliance
DOT Pre-Employment Drug Testing
Applicants seeking employment through the DOT must refer to sector-specific drug and alcohol policy to understand pre-employment drug testing requirements. DOT positions that require employees to possess a commercial driver's license (CDL) and operate government vehicles mandate that applicants submit to drug testing prior to beginning employment. A DOT background check may additionally be required to ensure a safe driver's record for the position and necessary licensing.
According to DOT regulation, 49 CFR Part 40, the pre-employment drug testing process will consist of a urinalysis drug test. Specimens will be collected by qualifying personnel and tested through a U.S. Department of Health certified laboratory. Although not a requirement for pre-employment, a DOT employer may also choose to test for alcohol in addition to DOT drug testing.
DOT Random Drug Testing
Depending on the DOT agency and respective position, many employees will be required to agree to random drug and alcohol testing. According to DOT random drug testing best practices, employers are required to conduct random drug and alcohol testing using a scientifically-valid method, such as a computer-based random number generator.
Furthermore, depending on the specific DOT agency in which random testing is being conducted, employers must meet their agency's annual drug testing rate requirement. When working to reach each required rate, testing must still be spread reasonably over the course of the year and ensure each employee has an equal chance of being selected.
DOT Drug and Alcohol Testing Requirements
When conducting DOT employee drug and alcohol testing, specific testing criteria must be met to remain in complete DOT compliance. Department of Transportation (DOT) drug testing regulations require the use of a 5-panel drug test which screens for marijuana (THC), cocaine, amphetamines, opioids, and phencyclidine (PCP). Specimens must also be analyzed through a U.S. Department of Health & Human Services certified laboratory. For DOT breath alcohol testing, regulations require testing to be conducted by a certified screening test technician (STT) or a breath alcohol technician (BAT).
Frequently Asked Questions
Quick Links:
What are the DOT drug and alcohol regulations?
Positions that are considered safety-sensitive by the Department of Transportation (DOT) are required to submit to pre-employment drug testing and random alcohol and drug testing. Reasonable suspicion and post-accident testing may also be required.
What drugs are tested under DOT regulations?
The Department of Transportation (DOT) requires employee drug tests to screen for marijuana (THC), cocaine, amphetamines, opioids, and phencyclidine (PCP). These tests are performed with a 5-panel urine test, by an HHS certified lab.
What are the 5 DOT prohibited drugs?
Under the Department of Transportation (DOT) drug and alcohol testing policy, the use of marijuana (THC), cocaine, amphetamines, opioids, and phencyclidine (PCP) is prohibited. The DOT 5-panel drug test includes semi-synthetic opioids like hydrocodone and oxycodone.
This Information Is Not Intended for Legal Purposes
The information provided on this page is intended for your own knowledge, and should not be used for legal matters. Please seek the advice of a legal expert regarding legal advice for drug testing laws in your state.
Citations
menu_book
"Omnibus Transportation Employee Testing Act of 1991." U.S. Department of Transportation, https://www.transportation.gov/odapc/omnibus-transportation-employee-testing-act-1991
menu_book
"Employees Covered Under DOT Testing Regulation 49 CFR Part 40." U.S. Department of Transportation, https://www.transportation.gov/odapc/employees_covered_under_DOT_testing_regulation_49_CFR_Part_40
menu_book
"Pre-Employment Screening Program (PSP)." U.S. Department of Transportation, https://www.transportation.gov/individuals/privacy/pre-employment-screening-program-psp
menu_book
"Best Practices for DOT Random Drug and Alcohol Testing." U.S. Department of Transportation, https://www.fmcsa.dot.gov/sites/fmcsa.dot.gov/files/docs/Best_Practices_for_DOT_Random_Drug_and_Alcohol_Testing_508CLN.pdf
menu_book
"2022 DOT Random Testing Rates." U.S. Department of Transportation, https://www.transportation.gov/odapc/random-testing-rates
menu_book
"DOT 5 Panel Notice." U.S. Department of Transportation, https://www.transportation.gov/odapc/DOT_5_Panel_Notice_2018
menu_book
"Part 40 – Procedures for Transportation Workplace Drug and Alcohol Testing Programs." Code of Federal Regulations, https://www.ecfr.gov/current/title-49/subtitle-A/part-40
menu_book
"Drug Testing Laboratories." U.S. Department of Transportation, https://www.transportation.gov/odapc/labs