New Mexico Background Checks
Health Street provides a full range of criminal background checks in New Mexico, allowing companies to accurately screen job applicants before hiring. We offer a wide variety of employment screening ranging from a simple criminal database search to comprehensive investigative research of a person's criminal record, job history, credentials, and references. For quality, professional and timely background screenings, look to Health Street to provide your business with employment background checks in New Mexico.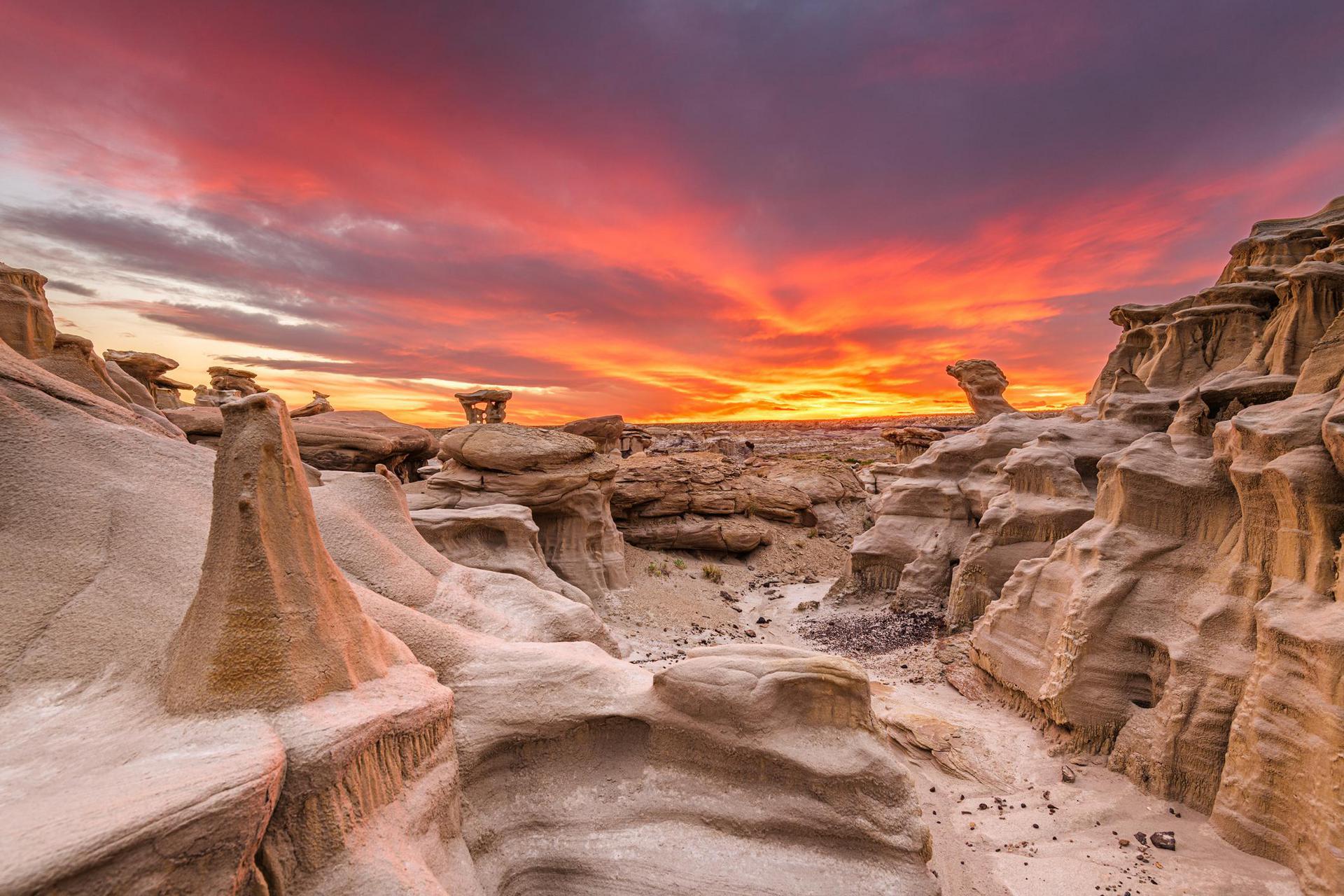 New Mexico Background Screening Info
New Mexico and the Criminal Record Expungement Act
Effective January 1, 2020, New Mexico's Criminal Record Expungement Act allows individuals to have certain arrest convictions expunged from their records following a successful court petition. This same law also prohibits employers from asking applicants about any criminal records that have been expunged or sealed. When court officials are dealing with inquiries regarding expunged records, they must treat the matter as though it had never occurred. This means that the information will not show up on background check reports and will not be disclosed to potential employers.
An exception applies to applicants for positions with financial institutions that are regulated by the Securities and Exchange Commission (SEC) or the Financial Industry Regulatory Authority (FINRA). In this case, all arrests and conviction records must be disclosed.
Ban the Box in New Mexico
As of June 14, 2019, New Mexico joined the group of 35 states that have enacted "ban the box" laws. These laws are designed to provide individuals with criminal records a fair chance at gaining employment. They do so by banning the checkbox on applications that requires applicants to disclose whether they have ever been convicted of a crime.
In New Mexico, private sector employers are allowed to inquire about an applicant's criminal history only after reviewing a job candidate's application and conducting an initial interview. The law does not restrict employers from running a background check during the interview process or making an offer for employment contingent on the results of a background check.
Employers may also tell the applicant that they will perform a criminal background check and that the results may disqualify them from employment with the company. It's important to note that in addition to state rules regarding background checks, employers must also follow the guidelines that are spelled out in the Fair Credit Reporting Act (FCRA) and the U.S. Equal Employment Opportunity Commission (EEOC).
New Mexico Crime Statistics
As an employer, it's important to thoroughly screen each applicant before making hiring decisions. Conducting a criminal background check can help you to avoid hiring someone who may cause problems for your company or put your customers or staff in harm's way.
Following are some relevant statistics regarding crime in New Mexico:
trending_up
The violent crime rate in New Mexico is one of the highest in the country; there are 8.6 incidents per 1,000 people here, compared to 3.7 nationwide
trending_up
Property crime rates are also significantly higher, coming in at 34.2 incidents per 1,000 people compared to 22.0 across the country
trending_up
Year-over-year violent crime increased in the state (7.8 vs. 8.6) but property crime went down (39.1 vs. 34.2)
What Background Checks in New Mexico Does Health Street offer?
Criminal Background Check Packages
Health Street's criminal background check packages always start with a Social Security Number Trace. From there, you can add specific background checks, choose from one of our most popular packages, or build your own.
Includes:
view_in_ar
Includes:
Includes:
Includes:
add
Mix and match a variety of our background screening services to create your perfect package. This can include criminal database checks, sanctions, resume verifications, and drug testing.
view_in_ar
Resume Verification
services to check a person's job history, degrees, and references starting at $39
City Background Checks
For information regarding background checks in a specific city, click the relevant link below:
Why Health Street For New Mexico Background Checks?
Performing background checks in the Land of Enchantment involves knowing and following state rules and regulations which may stipulate what information can be taken into account when making hiring decisions. Requirements vary by state.
Performing background checks on your own is risky and can lead you into legal trouble. Hiring a background check company, known as a Credit Reporting Agency or CRA, is highly advisable. A credit reporting agency's job is to stay abreast of New Mexico background check laws. Reputable CRA's help you avoid pitfalls such as:
do_not_disturb
Not uncovering criminal activity
do_not_disturb
Revealing too much information, including things that by law cannot be considered during the hiring process
The risk of uncovering too much information in a background check is significant. Laws such as the Americans with Disabilities Act (ADA) and the Federal Fair Credit Reporting Act (FCRA) mandate that certain protected information cannot be considered by employers when making hiring decisions. When hiring in New Mexico, it is crucial to use a CRA that understands the complexity of background check laws in New Mexico.
DOT Background Screening Services
If you are hiring truck drivers, you already know that you need to check back for three years of violations with prior companies and the FMCSA Drug and Alcohol Clearinghouse. You also have to check their New Mexico motor vehicle report, of course.
Knowing and complying with these regulations can be daunting. Health Street removes the stress by conducting and storing your DOT background checks in the same, easy-to-access portal as your other driver file records. You can manage your DOT compliance and random pool in one place. We can provide you with:
forward
New Mexico drivers license check
forward
Contacting prior employers from before January 2020.
forward
Searching the FMCSA Clearinghouse on your behalf.
Resume Review and Verification Checks
Sometimes, the job candidate who seems to be most qualified is lying on his or her resume. In fact, it is quite common for people to misrepresent their education, degrees earned, and work history in order to qualify for a job that they otherwise would not obtain. An unqualified employee—especially one who forges aspects of their experience—creates serious risks for business leaders and HR executives.
Health Street's background checks in New Mexico can verify a person's resume, confirming the information that they have provided to you about their education, employment history, professional licensure, and degrees earned. We can even check references. Including these options on your background check in New Mexico gives you and your business the protection it deserves and the knowledge that you are hiring honest, qualified candidates.
Citations
menu_book
Burden, Lisa. "New Mexico Employers See Wave of Employment Law Changes in June." Workest, 16 May 2019, https://www.zenefits.com/workest/new-mexico-employment-law-changes/#:~:text=The%20law%20prohibits%20private%20employers,applicant's%20criminal%20record%20during%20interviews.
menu_book
Senate Bill 493, Relating to Criminal Records; Codifying Authority to Expunge a Criminal Record. 54th Legislature – State of New Mexico, New Mexico Legislature, https://www.nmlegis.gov/Sessions/19%20Regular/bills/senate/SB0493.HTML
menu_book
"New Mexico Background Checks: What you need to know." Business & Legal Resources (BLR), https://www.blr.com/HR-Employment/Staffing-Training-/Background-Checks-in-New-Mexico
menu_book
"Ban The Box States 2020." World Population Review, https://worldpopulationreview.com/state-rankings/ban-the-box-states
menu_book
Edwards, Rebecca. "New Mexico's 20 Safest Cities of 2020." SafeWise, 5 August 2020, https://www.safewise.com/blog/safest-cities-new-mexico/#:~:text=View%20the%20complete%202020%20State,to%203.7%20across%20the%20country.