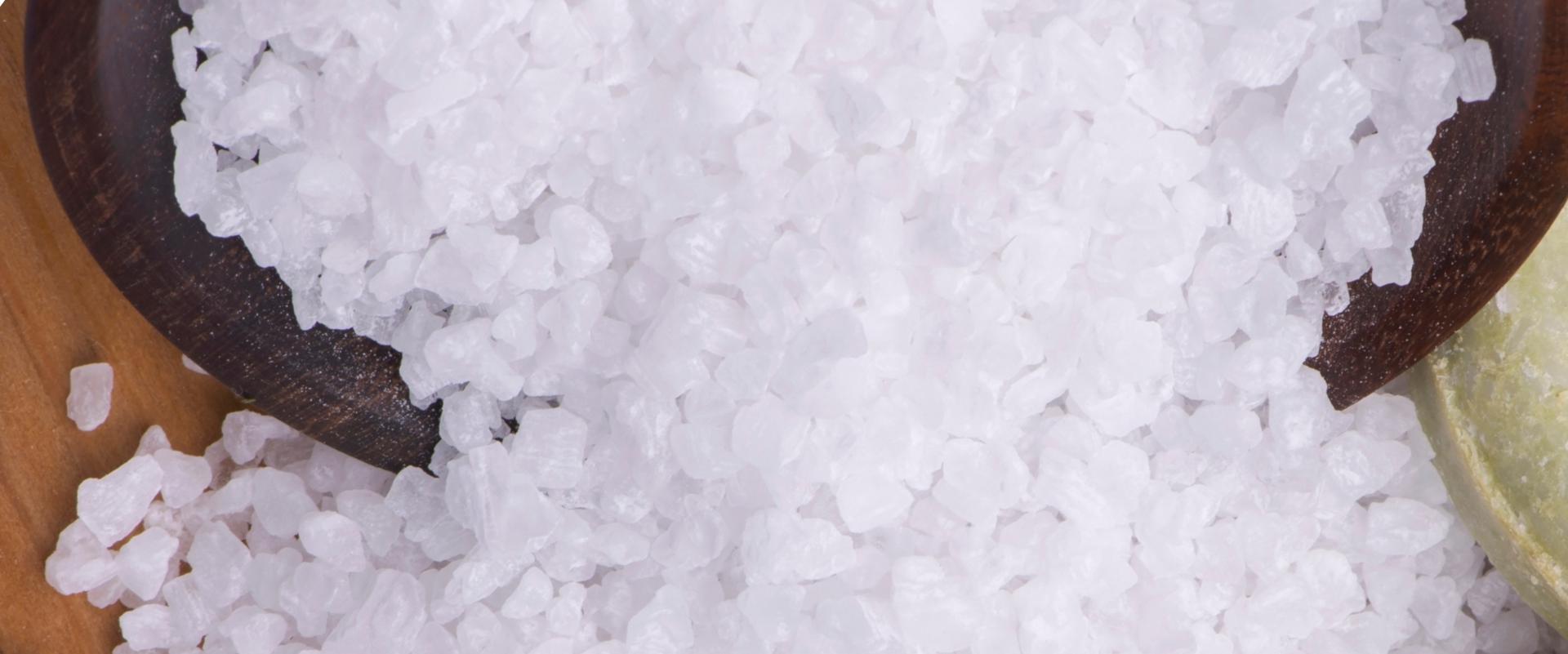 Bath Salts Urine Drug Test
Health Street offers bath salts drug testing due to the highly dangerous nature of these substances. Even though this class of drugs is commonly referred to as bath salts, it has nothing to do with taking a bath. This "clever" marketing name allows these synthetic drugs to be easily accessible at head shops and other legal venues, sold under the radar of regulators. Some of the chemicals that are included in bath salts are considered Schedule I substances, which is the most restrictive group of substances under the the Drug Enforcement Administration's Controlled Substances Act.
Registering for a bath salt drug test is quick and easy. You'll enter your ZIP code and then select the location that you or the person you're testing would like to be tested at. As soon as the registration process is completed, you'll receive an email with directions to the clinic as well as a barcode to show upon arrival—and remember to bring your photo ID. Bath salt drug test results are reported quickly and securely online. Individuals and employers can register online or call (888) 378-2499 to order tests.
Workforce Screening, Digitally Delivered
I am very pleased with your service it helps me and keeping an eye on my daughter God love her. She is a recovering attic and doing her best to stay straight and she lets me have the opportunity to test her at will
Robert ehret
11/2/2017
Fast and efficient as always!
Tina Dettlaffq
8/31/2017
Queava was very professional and very helpful. She was also very pleasant and patient with my questions.
Patty
8/10/2017
Louis did an awesome job. Real time service.
Mike Manning
5/15/2017
I have to say that your your costumer representative Jared- is absolutely phenomenal! I had initially called several testing sites – but after speaking to Jared was convinced I had found the right place. He explained everything in a clear and concise manner. He is really great!
Woody Allen
4/21/2017
Bath Salts Urine Drug Test Options
Frequently Asked Questions
Quick Links:
How Do Bath Salts Work?
The chemicals in bath salts work in the brain in a variety of ways. Just like ecstasy, Molly, and methamphetamines, they raise the level of the neurotransmitter dopamine in the brain. They also raise the levels of serotonin like LSD. Although bath salts were not illegal when they were first introduced, hence further increasing their desirability, regulations have gone into place as their dangers have been realized. In July of 2012, President Obama signed a law making both mephedrone and methylenedioxypyrovalerone (MDPV), the most common synthetic cathinones, illegal. However, it is important to note that actual bath salts, made from Epsom salt, have no relation to the drug and are very safe to use.
What Are Bath Salts?
Bath salts are relatively new on the drug scene and can be made from a variety of synthetic cathinones, with mephedrone (known by the street names Drone, Meph, and Meow Meow) and MDPV being the most popular. The drug can be found both online and at drug paraphernalia stores, and is usually marketed as plant food, jewelry cleaner, or phone screen cleaner, often under brand names such as Lunar or Ivory Wave, Vanilla Sky, Bloom, Cloud Nine, White Lightning, and Scarface.
What Class of Drugs Are Bath Salts?
Bath salts are synthetic stimulants also known as synthetic cathinones. In other words, these are manmade substances created to imitate the effects of other drugs like ecstasy or cocaine.
What Do Bath Salts Look Like?
Since these substances are disguised as a variety of other products labeled "not for human consumption," they may be found in a variety of forms. Most often, they will be found in the form of a powder or crystal, but might also be found as a capsule.
What Is the Difference Between a Bath Salts Urine Drug Test and a Combined Bath Salt Drug Test?
We offer several different combinations of bath salt drug testing depending on which substances need to be tested. If bath salts are the only concern, then we recommend our standard bath salts urine drug test.
For more comprehensive testing, consider selecting the option to include a standard K2 drug test or an expanded K2 drug test. Just like bath salts, some of the chemicals used in K2 belong to the most restrictive group of substances under the Controlled Substances Act. Testing for these two substances covers two highly dangerous drugs.
Selecting the option to include a 12 panel drug test is best if you're looking to test for a much wider range of drugs, including K2, bath salts, multiple street drugs, and some prescription drugs. The 12 panel drug test is often selected by employers due to its thorough coverage.
What Are Some of the Dangers of Bath Salts?
The abuse of bath salts can result in many serious side effects, including extreme paranoia, hallucinations, psychotic and violent behavior, rapid heart rate, elevated body temperature, increased blood pressure, dehydration, breakdown of muscle tissue, kidney failure, and many others. The potential for addiction to bath salts is high, which may even lead to a fatal overdose. If the use of bath salts is suspected, it is crucial that drug testing is done as soon as possible. For more information concerning the effects of bath salts, view our bath salts information page.
About Our Bath Salts Urine Drug Test
Our wide range of urine testing options ensures that there is a solution for any employer or individual. In addition to our standard drug panels, we also offer specialized urine tests that look for specific substances. Since each of our urine drug tests look for different substances, it is important to check which drugs are being screened if a certain substance is needed for your situation. Note that our bath salts urine drug test looks only for the use of bath salts.
Our urine drug screen is the most inexpensive drug testing option that we offer, and the most common selection by employers and individuals. Registering online is quick, and our friendly customer service team is also able to assist you via phone if preferred. The individual being tested will come into one of our clinics to have a urine specimen collected by our professional technicians. Negative drug test results are usually available within one or two days. Non-negative results are usually available in about a week due to the gas chromatography-mass spectrometry (GC-MS) confirmation testing at one of our SAMHSA certified labs.
Why Choose Health Street
Health Street's drug testing services offer individuals and employers many advantages and benefits.
lock
Safe, secure, and fast drug testing with accurate results
lock
Choose from our nationwide network of more than 10,000 licensed labs
lock
Mobile drug testing available for companies and individuals
lock
Secure portal for easy test management and viewing of results
lock
Trusted provider in the drug testing industry
What Drugs Does a Bath Salts Urine Drug Test Cover?
The following substances can be detected in our Bath Salts Urine Drug Test. Use the below links for more information about each substance:
Reviews
By Kristie Fisher on 2/22/2017
Great job helping me out.
By Jdb on 1/4/2017
Great customer service!
By Mark Clifford on 12/27/2016
Excellent service and very helpful with all of my questions.
By Abdalla on 10/31/2016
Very satisfied. Great guy
By Dunae Johnson on 9/8/2016
Excellent Service!
By John on 8/27/2016
Service was excellent!!
By SHERRI on 8/27/2016
AS ALWAYS, LOUIS HITS A HOME RUN!
By Edward Milza on 7/1/2016
Louis was great! I needed to speak with him again the following day & he couldn't have been more helpful. Thanks again Louis!
By Traci Kieva on 3/14/2016
Very helpful and informative.
By Katie on 3/4/2016
Everything went smoothly and in a timely fashion.