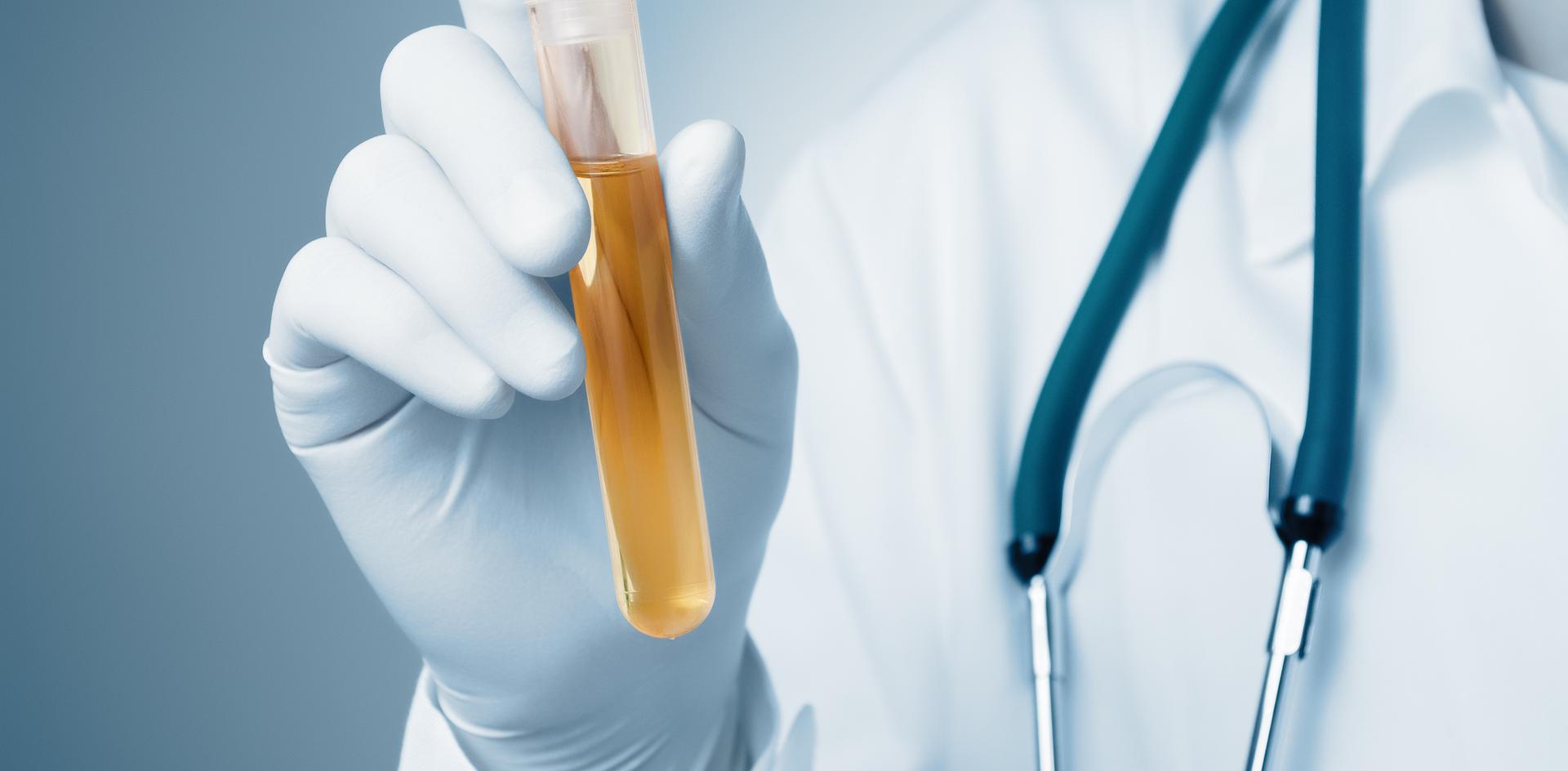 11 Panel Drug Test
An 11 Panel Drug Test takes a typical 10 panel drug test and adds a screening for ecstasy (molly, MDMA). This test is perfect for businesses that want a comprehensive but affordable drug test. Employers and individuals can register online or call (888) 378-2499 to set up testing for staff or others. We offer urine drug testing at over 10,000 clinic locations nationwide.
Our online registration process is simple. You choose the lab location based on ZIP code during registration. An authorization barcode is instantly emailed to you and texted directly to the phone of the person being tested. A map of the clinic location will accompany the barcode. The registrant can then walk into the drug testing facility and show the barcode along with photo ID. Results are fast, signed by a doctor, and reported securely online.
Workforce Screening, Digitally Delivered
Very fast and timely service. great.
Dawn
11/25/2020
Riveron Consulting

Everyone from start to finish was professional and courteous ! Thank You All
Jason F Martin
11/14/2020
Perfect to all who helped .
Corey Burnham
11/14/2020
This was great and very efficient. A little hassle at first checking in, but just show them your barcode because they arent used to people being able to utilize this way of getting a test just because you would like to have one for your record before job hunting. Price for 11-panel was said to be high by the staff checkin, but sometimes efficiency and simplicity is worth the few extra bucks.
H W A
9/21/2020
great service
MARK DOMENICIS
9/12/2020
11 Panel Drug Testing Options
11 Panel Plus Urine Alcohol
$139
This urine drug test is the same as the standard 11 panel test combined with a test for urine alcohol. The alcohol urine test can detect alcohol in urine up to 12 hours back.
Frequently Asked Questions
How do I get my 11 Panel Urine Drug Test results?

The result of an 11 Panel Urine Drug Test is reported in a secure PDF file which details the list of the tested drugs. For each class of drugs, there is an indication of Positive or Negative. If a drug comes back positive, the specific metabolite which tested positive will be specifically indicated. Quantitative levels for positive results are available upon request. The PDF file can be easily downloaded from our portal, printed, or forwarded. We are also happy to send or fax drug test results to any person, employer, or organization that needs to get a copy of the report.
How long do results take?

Negative urine drug tests typically come back the next business day, but in some cases can take longer. If the screening is not negative, further testing is required. Our lab will run a GC/MS confirmation test on all non-negatives, which provides an official, quantitative measurement of the level of drugs in the system. Confirmation testing takes approximately 3-5 days.
What are urine drug test detection times for an 11 Panel Urine Test?

In general, the window of detection for an 11 Panel Drug Test is up to a week. However, this varies depending on several factors. Typically, "harder" drugs like cocaine exit the system faster, while "softer" drugs like marijuana tend to stay around for a while. The amount of the drug ingested also plays a role; the more a person takes of a given substance, the longer it can be found in a urine test. Frequency of use is also a factor; a single use may not show up on a urine test for very long, while repetitive usage can be detected for a longer period of time. Finally, an individual's metabolism plays a role. Some people simply metabolize drugs and excrete them from their systems faster than others.
What is the 10 Panel vs. 11 Panel Drug Test?

The 10 panel and 11 panel drug tests that Health Street offers are very similar. The difference is that the 11 panel tests for ecstasy. Otherwise, these two tests check for the same substances.
Who is the 11 Panel Drug Test ideal for?

The 11 Panel Urine Drug Test is suitable for businesses that require a comprehensive drug test while still maintaining affordability. It is also suitable for individuals who need to undergo drug testing.
About Our 11 Panel Drug Test
Registering For an 11 Panel Drug Test
Registration is fast and easy for companies or individuals. The lab location is chosen during the drug testing registration process based on the ZIP code you enter, and a barcode and map are automatically emailed or text messaged to you or the person you specify. An Eleven Panel Urine Drug Test costs $99.00.
Status notifications
Once registered, a barcode authorization and a map with the clinic address is immediately sent via email. Employers can choose to provide the employee's cell phone number to enable instant text messaging of the barcode and clinic address, or else they can simply forward the email registration to their candidate or employee at their convenience. The barcode is then presented to the professional technician at the chosen drug testing facility along with government issued photo ID, and the test is administered.
Status notifications are sent throughout the process. The person who placed the order is notified when the registrant completes the drug test. Additional notifications are sent when the urine specimen reaches the lab, and, of course, when the results are ready to review securely online.
Urine Drug Test Facts:
check_circle
Urine drug testing is the most common method for detecting and deterring drug use in the workplace
check_circle
Each urine drug test is designed to screen for a specific panel of drugs; not every test detects the same drugs. It is important to specify which drugs need to be tested before ordering a test.
check_circle
Lab-based drug tests such as the 11 panel take a day or two to come back if they screen negative. Non-negatives always go through confirmation testing, which can take three to seven days.
check_circle
It is difficult to cheat an 11 Panel Urine Drug Test, particularly because it is very difficult to substitute a urine specimen at the correct body temperature
check_circle
Ingested drugs are almost immediately present in the urine, while other methods of drug testing require some time to pass before the drugs are detectable
Why Choose Health Street
SAMHSA Certified Laboratory and MRO
Like all of our lab based tests, 11 Panel Urine Drug Tests are processed at a SAMHSA Certified laboratory. Results are reviewed by one of our Medical Review Officers (MRO). Our MROs are licensed physicians and toxicology experts. Confirmation testing will be performed for a urine drug test that is non-negative. The MRO will release the final results, which will be reported to the employer or person who requested the test.
Staff Glass™… the Employer eResults Portal
Business users get free access to our secure Employer eResults Portal, StaffGlass, to place orders, view test results, manage employees and eSignature documents (such as policies and procedures), update random drug testing pools, and register for background checks. Non-business clients get results via email and/or fax.
What Drugs Does a 11 Panel Drug Test Cover?
Please keep in mind that although this is a 11 Panel Drug Test, more than 11 types of substances can be detected in this panel. This is because many of these drugs belong to the same class (e.g., codeine, morphine, and heroin are all basic opiates).
The following substances can be detected in an 11 Panel Drug Test. Use the below links for more information about each substance:
Related Urine Tests
Health Street offers many other options for urine drug testing. If you'd like to see a comprehensive list of all urine drug tests that we offer, you can view all urine tests here.
If urine testing isn't what you need, try taking a look at our hair drug tests.
Reviews
By Colleen Graves on 5/14/2020
Very easy!CONCENTRA in Novi11 panel drug screen
By Kevin Bass on 1/23/2020
Everything is easy and smooth with quick service. I will keep using health street
By Cody Breeden on 9/5/2019
Great service. Fast and appreciate the textemail updates.
By Erica saucedo on 8/26/2019
Laredo Examiners
GREAT JOB !!! THANKS
By Connie Cardamone on 7/17/2019
Turn around time was awesome
By Silvia on 3/17/2019
Great customer service, quickly in and out!
By Melissa Devlin on 2/1/2019
Great Service! Accurate results!
By Michael on 4/23/2018
Constru One Inc.
My problem was very confusion and complicated and she was very willing to continue exploring options until the issue was resolved. Good. It is very simple and straight forward. The testing can also be done the same day that you purchase the product which is nice.
By Jaimee on 4/11/2018
AKRF INC.
Friendly and efficient. Very good but the portal is out of date. Very friendly customer service that goes above and beyond to be helpful.
By Jaimee on 4/10/2018
AKRF INC.
Super friendly and helpful. The portal is a bit old, so my IT department had to do some work on their end so I can access it. Fast friendly customer service