Healthcare and Hospital Drug Testing
There are numerous career routes across the healthcare sector, from residential care facility nurses and family physicians to radiology technologists and hospital patient care technicians. Between 2021 and 2031, the U.S. Bureau of Labor Statistics projects that the employment rate for healthcare occupations will grow by an impressive 13%, with no signs of slowing down anytime soon.
While healthcare professions are booming, it's important to remember that the sector is highly safety sensitive and patients will rely upon medical staff to provide quality care to remain healthy. Therefore, as a healthcare employer, it's your job to maintain quality standards across the workplace through compliance with industry standards and complex regulations, including healthcare drug testing requirements.
For all things relating to healthcare drug testing, Health Street offers a robust collection of services to help you ensure complete compliance with local, state and federal regulations and optimal safety among your healthcare employees.
Order online today or call (888) 378-2499.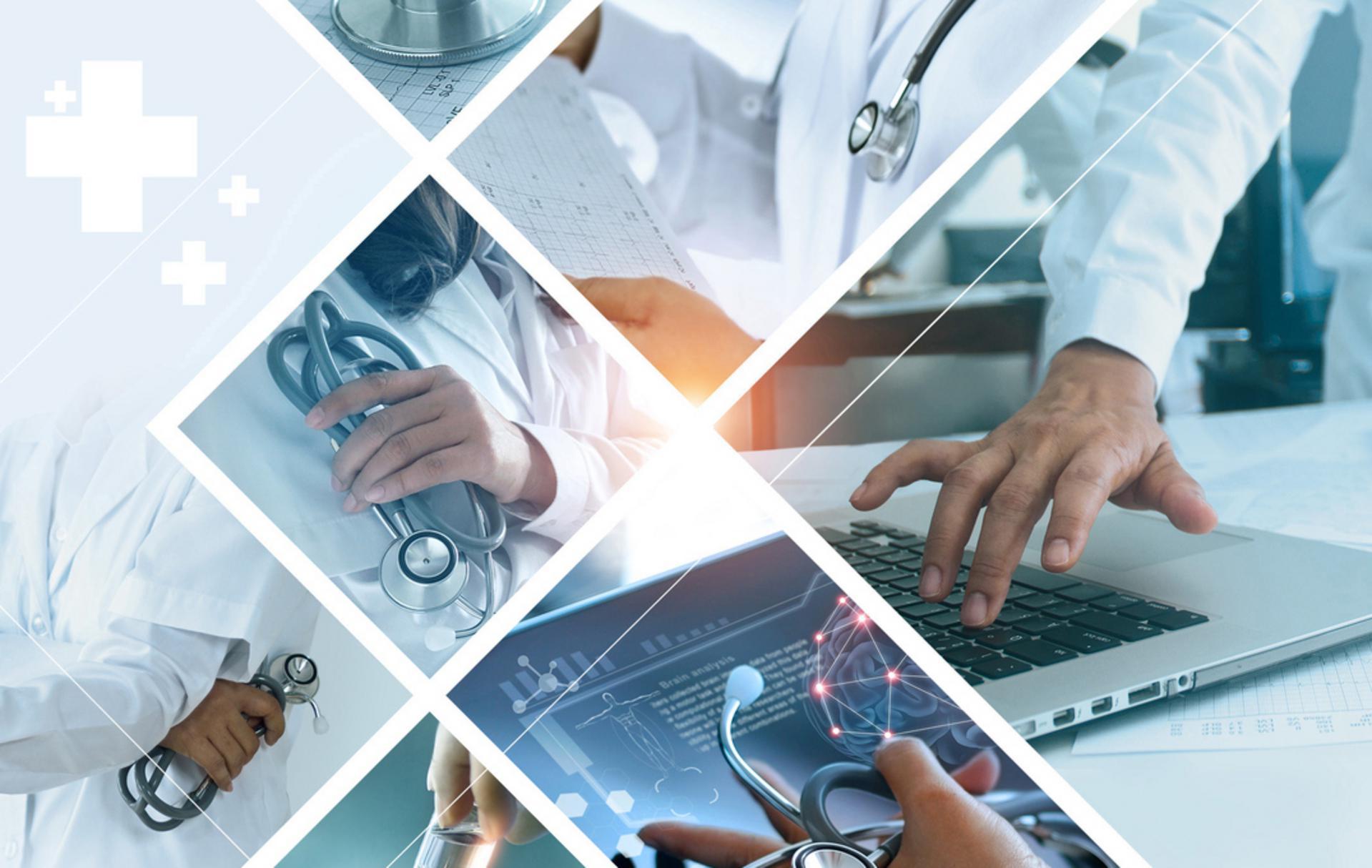 What Drug Tests Does Health Street Offer in the Healthcare and Hospital Industry?
Employment Drug Tests
With over 5,000 locations nationwide, Health Street offers drug tests tailored to fit the needs of employers in the Healthcare and Hospital industry. Our comprehensive drug tests are analyzed by SAMHSA certified laboratories so that employers can hire fearlessly.
What Drug Testing Services Work Best in Healthcare and Hospitals?
There are numerous drug testing services that work well within healthcare and hospital operations. Urine analysis drug testing is an effective and inexpensive method of testing used by many healthcare employers to assess for a wide variety of controlled substances via either a 5, 10, or 12+ panel. The higher the panel, the more types of controlled substances can be screened for.
For general testing, many operations will opt for a 5-panel drug testing, which screens a specimen for:
arrow_forward
Basic opiates (heroin, morphine, codeine),
arrow_forward
Phencyclidine (PCP), and
arrow_forward
Amphetamines (including methamphetamine).
However, if a healthcare employer opts for a higher numbered drug test panel, an applicant or employee can be screened for additional substances including but not limited to an expanded class of opioids, such as OxyContin and fentanyl, in addition to MDMA and ecstasy. In addition to drug testing, healthcare employers can also use urine alcohol testing to determine if alcohol was consumed in the past 70 to 80 hours in the event of a workplace incident or injury.
Why is Drug Testing Important to a Healthcare Provider?
Drug testing for healthcare professionals is extremely important as it allows employers to effectively comply with complex regulations while also identifying concerns that could impact the quality of patient care.
To demonstrate the underlying importance of healthcare drug testing services, consider a surprising statistic revealed in a recent survey conducted by APN, an addiction treatment organization for healthcare professionals. The study found that 14% of physicians admitted to consuming alcohol or controlled substances while attending to patients in the workplace.
Failing to use healthcare drug testing to identify employees with underlying substance abuse issues could result in significant harm to patients as well as costly legal repercussions for both the employer and employee. Government, state medical board, or company regulations may also require specific positions to comply with pre-employment drug screening requirements as well as random or post-incidents testing when necessary.
With much of the healthcare sector belonging to private entities, requirements for healthcare and hospital drug screening for employment purposes typically come down to the decision of a healthcare employer's specific company. Because of this, it's important for healthcare employers to first address their workplace policy to determine which testing requirements and abilities they have.
How Can I Use Drug Testing for My Healthcare and Hospital Workplace?
Employers in the healthcare sector require the ability to monitor for and identify substance abuse concerns over the entire course of an individual's employment. To do so, healthcare employers should begin with the use of pre-employment screenings to identify any existing substance abuse in applicants prior to job placement. This requirement is typical in most healthcare settings and helps support safe operations as early as day one.
Depending on your workplace's specific testing policy, healthcare employers may then want to consider the use of random drug screenings. Including random drug screenings as part of your drug-free workplace policy helps encourage medical staff to remain on the right path while supporting the identification of underlying substance concerns employers may not be aware of.
In the event of a workplace incident, healthcare employers can also use post-accident or reasonable suspicion drug testing when allowed by workplace policy. The use of such healthcare and hospital drug testing helps reduce the overall chance of ongoing workplace patient or employee incidents, while also acting as a form of legal support in the event of a patient or employee lawsuit.
Frequently Asked Questions
Why Health Street for Your Healthcare and Hospital Drug Testing?

With many medical patients at a moment in their lives where they require quality care to help them return to full health and feel more like themselves, employers must ensure that healthcare staff are performing their best each and every day. From pre-employment screening to random testing, drug testing for healthcare professionals is a must to guarantee safe, effective care.

Here at Health Street, we offer over 5,000 lab locations nationwide to help streamline any of your healthcare drug testing needs. With huge occupational growth expected across the healthcare sector in the coming years, Health Street provides fast, accurate, and Medical Review Officer (MRO) verified results that help you get applicants onboarded quicker and into the workplace faster.

To find your nearest lab location and learn more about how Health Street's screening services can help enhance and protect your healthcare operations, contact us today.
Citations
menu_book
"Healthcare Operations." U.S. Bureau of Labor Statistics, https://www.bls.gov/ooh/healthcare/home.htm
menu_book
"Report: 14% of physicians drinking, using controlled substances on the job." MedCity News, https://medcitynews.com/2022/08/report-14-of-physicians-drinking-using-controlled-substances-on-the-job/