Owner-Operator
The Federal Motor Carrier Safety Association (FMCSA) and the U.S Department of Transportation (DOT) regulate alcohol and drug testing for individuals who hold a commercial driver's license (CDL). While both employers and employees are required to submit to a CDL drug test and follow all federal CDL drug testing requirements, the rules are slightly different for an owner-operator truck driver.
Register for drug testing online or by calling (888) 378-2499.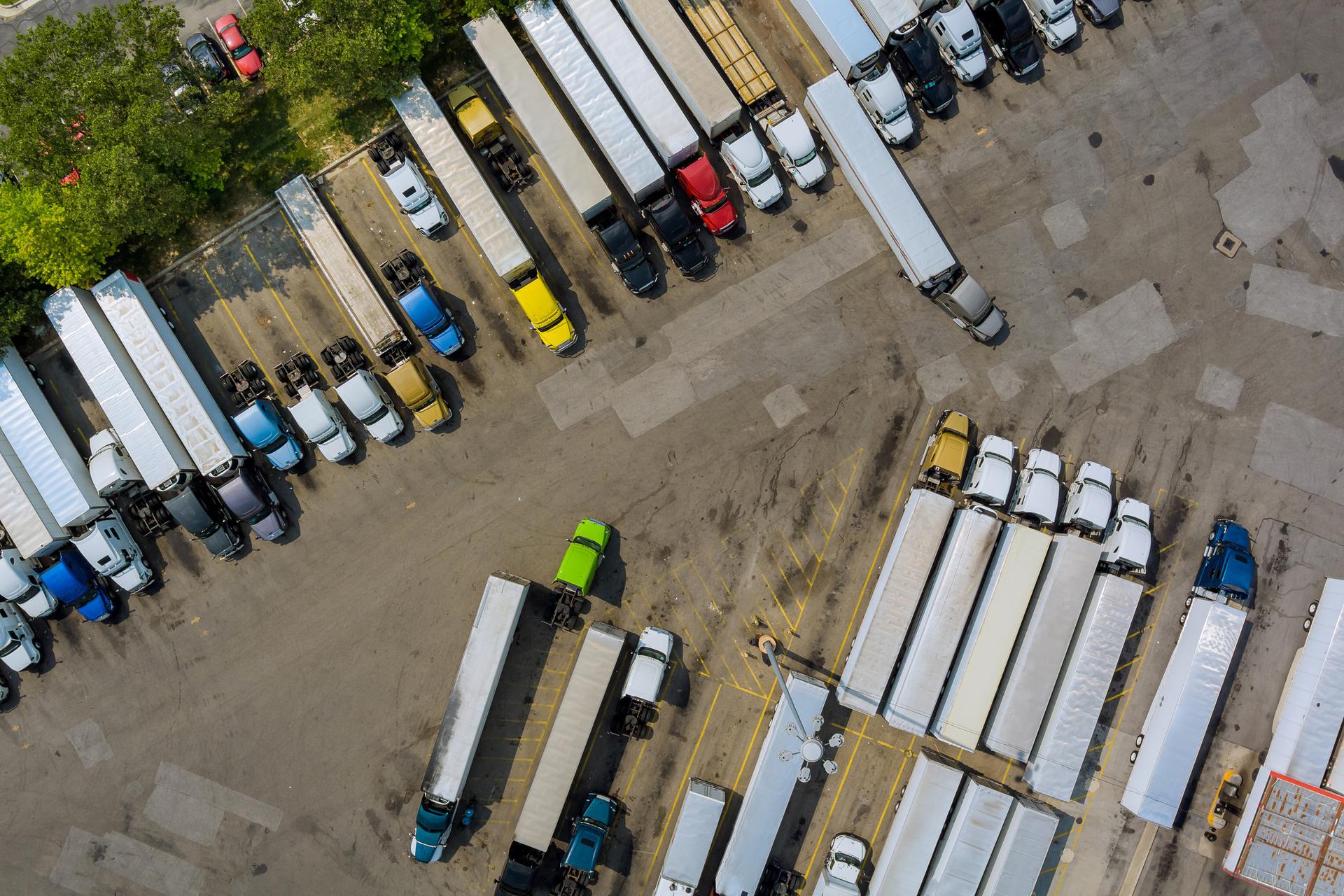 Information for Owner-Operator Drug Testing
DOT (FMCSA) Drug Testing Regulations for Owner/Operators
An individual who employs himself or herself as a CDL driver must follow the requirements of 49 CFR Part 382 as they apply to both drivers and employers. This includes rules regarding a CDL background check and FMCSA drug test.
Since they do not supervise employees, commercial owner-operators are exempt from certain rules. This includes not having to draft a drug and alcohol policy or go through supervisor training. However, owner-operators are required to submit to random drug testing just like any other CDL driver. Clearly, it's not possible to randomly select yourself for an FMCSA drug test, so owner-operators are required to join a drug testing consortium.
These third-party organizations act as an intermediary, creating a pool of owner-operators and randomly selecting individuals for a CDL drug test based on the current required frequency. The consortium (also known as a third-party administrator or TPA) is responsible for managing all or part of an owner-operator's drug screen compliance requirements. This includes assisting owner-operators with their return-to-work procedure after a drug or alcohol testing violation.
Owner-Operator Drug Testing Frequency
CDL truck driving requirements outline exactly when owner-operators must submit to drug tests. This includes:
play_arrow
Pre-employment – before performing safety-sensitive duties for the first time
play_arrow
Post-accident – always required when an accident results in loss of human life. Also required when a moving traffic violation is issued and there is an injury that requires treatment away from the scene or damage to vehicles that require towing from the scene.
play_arrow
Random – must be conducted based on testing rates set annually by the FMCSA (this can change from year to year)
play_arrow
Reasonable suspicion – this is unlikely for owner-operators but in certain circumstances can be ordered by the consortium
play_arrow
Return-to-duty or follow-up – this process is required for owner-operators to return to work after a drug or alcohol violation and it is conducted by the consortium
Frequently Asked Questions
Do owner-operators get drug tested?

Yes, all drivers who hold a CDL and operate an interstate or/and intrastate business on public roads must submit to DOT drug and alcohol testing and follow all FMCSA compliance rules. This includes commercial owner-operators.
What kind of drug test do CDL drivers take?

The DOT drug test for drivers with a CDL is a five-panel urine test. Alcohol testing is done using breath and saliva. The Federal Railroad Administration (FRA) also requires blood specimens for their post-accident testing.
What does the DOT test for?

DOT drug tests screen for the presence of marijuana metabolites, cocaine metabolites, amphetamines including MDMA and methamphetamine, opioids including heroin, codeine, oxycodone, morphine, oxymorphone, hydromorphone, hydrocodone, and phencyclidine (PCP).
This Information Is Not Intended for Legal Purposes
The information provided on this page is intended for your own knowledge, and should not be used for legal matters. Please seek the advice of a legal expert regarding legal advice for drug testing laws in your state.
Citations
menu_book
"Question: Are Owner-Operators that operate commercial motor vehicles (CMVs) on the public roads that require a commercial driver's license (CDL) subject to DOT drug and alcohol testing? Please refer to § 382.107 to find definition of CMV." Federal Motor Carrier Safety Administration, FMCSA, https://www.fmcsa.dot.gov/faq/are-owner-operators-operate-commercial-motor-vehicles-cmvs-public-roads-require
menu_book
"Drug & Alcohol Testing Program." Federal Motor Carrier Safety Administration, FMCSA, https://www.fmcsa.dot.gov/regulations/drug-alcohol-testing-program
menu_book
"U.S. Department of Transportation (DOT) Drug & Alcohol Supervisor Training Guidance." Federal Motor Carrier Safety Administration, FMCSA, https://www.fmcsa.dot.gov/us-department-transportation-dot-drug-alcohol-supervisor-training-guidance
menu_book
"Title 49, Subtitle B, Chapter III, Subchapter B, Part 382." Code of Federal Regulations, https://www.ecfr.gov/current/title-49/subtitle-B/chapter-III/subchapter-B/part-382
menu_book
"Post Accident Testing Criteria Flow Chart – Updated and Effective January 8, 2021." U.S. Department of Transportation, Federal Railroad Administration, https://railroads.dot.gov/elibrary/post-accident-testing-criteria-flow-chart-updated-and-effective-january-8-2021
menu_book
"49 CFR Appendix C to Part 219 – Post-Accident Testing Specimen Collection." Cornell Law School, Legal Information Institute, https://www.law.cornell.edu/cfr/text/49/appendix-C_to_part_219
menu_book
"DOT 5 Panel Notice." U.S. Department of Transportation, https://www.transportation.gov/odapc/DOT_5_Panel_Notice_2018