South Dakota Background Checks
Health Street's comprehensive range of criminal background checks in South Dakota offers employers a thorough view of a job applicant's records and resume. Whether you are looking for a basic criminal database search or an in-depth dive into court records, employment history, education degrees, credentials, references and more, Health Street's South Dakota background checks get you the information that you need to make decisions that protect your staff, business and yourself. Background checks in South Dakota from Health Street are fast, easy, and informative.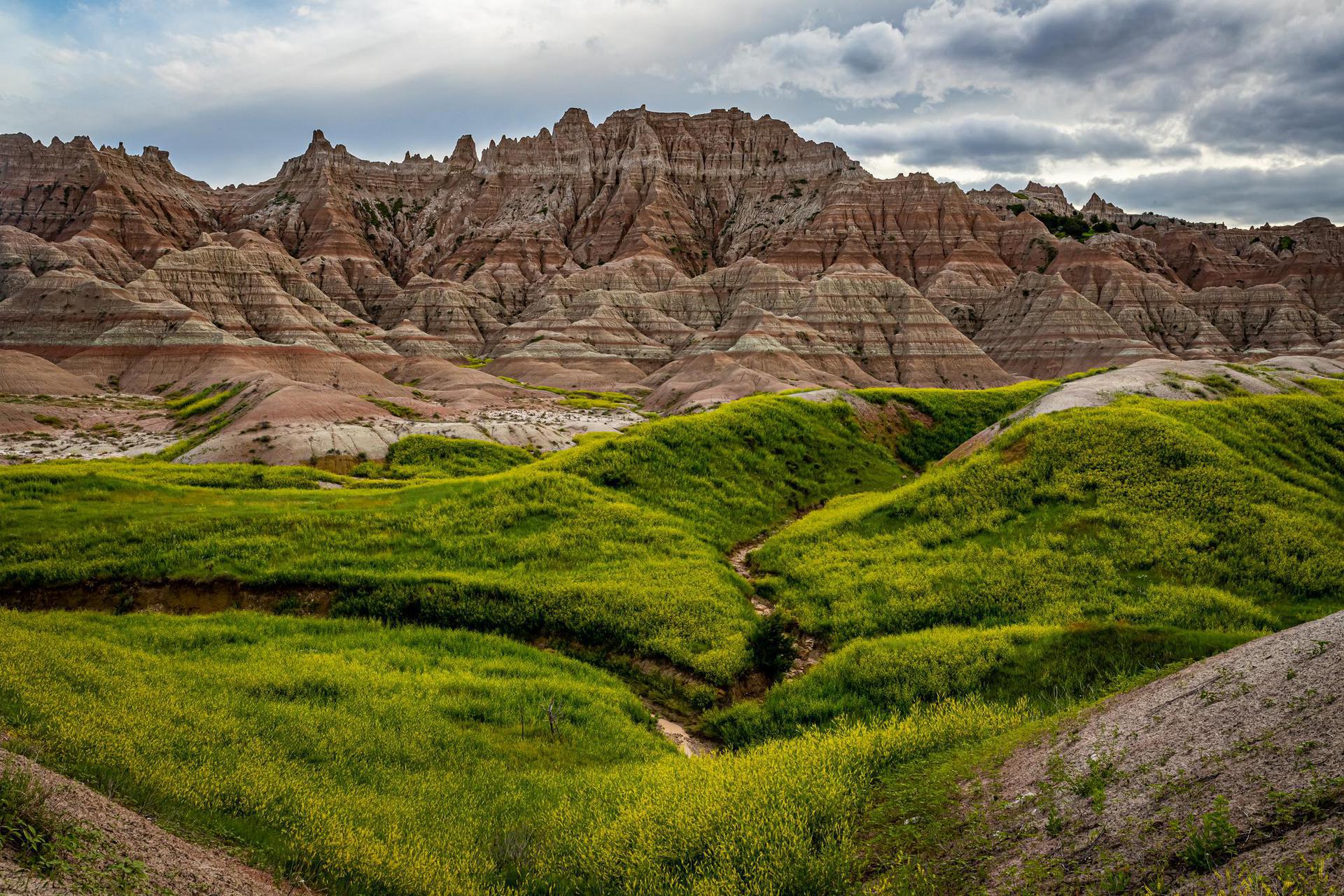 What Background Checks in South Dakota does Health Street offer?
Criminal Background Check Packages
Health Street offers various pre-built packages of employment background checks, or you can mix and match individual checks for an entirely customized solution. Our most popular criminal background check packages begin with a Social Security Number Trace and include checks of national criminal databases and/or courthouse record searches.
Includes:
add
Sex Offender Registry
Includes:
add
Everything in Triple Database (above), plus:
add
Courthouse Repository (State and/or County level)
view_in_ar
Resume Verification
services check an applicant's job history, degrees earned, licnesure, and references. From $39.
Why Health Street For South Dakota Background Checks?
Criminal background check in the Coyote State must be done in accordance with state law. There are very specific requirements that companies must follow in order to perform a legally compliant background check, and it varies by state. Health Street's understanding of local laws combined with advanced technologies help keep you in compliance with South Dakota background check laws.
A Credit Reporting Agency, or CRA, should do more than just checking a public database on your behalf. Running background checks present a pair of equally troublesome risks:
forward
Not uncovering a past criminal record.
forward
Revealing excess information that cannot, by law, be factored into the hiring process.
If you receive information from your CRA that you are not permitted to include in your hiring decision, you can run afoul of laws such as the Americans with Disabilities Act (ADA) or the Federal Fair Credit Reporting Act (FCRA). On the flip side, if you miss a critical criminal record, it can be even more devastating. For these reasons, it's critically important to work with a CRA with experience performing comprehensive employment background checks in South Dakota.
South Dakota's Background Check Laws
The laws regarding an employer's right to conduct background checks on an employee are very lenient in South Dakota. While some states have "ban the box" laws that prohibit an employer from asking about criminal history before an initial interview, this law does not exist in South Dakota. Employers can ask about arrests or convictions at any time and can use this information to make employment decisions. There are also no state laws regulating an employer's use of credit checks.
However, it's important to note that employees and job applicants are protected under federal anti-discrimination laws, which are enforced by the Equal Employment Opportunity Commission (EEOC), and the provisions of the Fair Credit Reporting Act (FCRA). In addition, the South Dakota State Human Rights Division warns against making employment decisions based on an applicant's conviction, arrest, or court record if it's not "substantially related to the functions of the job." For this reason, employers should be careful about the decisions they make using this information.
Crime in South Dakota
According to the most recent report issued by the state's Office of Attorney General, titled "Crime in South Dakota 2018," there were a total of 75,955 criminal offenses and 45,142 arrests in the state from January to December 2018. "Group A" offenses are serious crimes against "person, property, or society." These offenses decreased by 3.19% from 2017 to 2018. "Group B" offenses are considered less serious. This category of crime increased by 2.94% from 2017 to 2018.
In addition, the following statistics were reported:
person
There were 20 homicides reported in 2017 and 12 in 2018. This represents a 40% year-over-year decrease.
person
There were 467 forcible rapes reported in 2017 and 490 in 2018. This is an increase of 4.93%.
person
In the last six years, the number of burglaries reported decreased by 18.81%.
person
In the last six years, the number of drug arrests increased by 49.3%.
person
There were 8.75% fewer DUI arrests in 2018 than there were in 2017.
Major Industries in South Dakota
South Dakota is the fourth-smallest state by gross domestic product (GDP), putting out about $52 billion dollars a year. The major industries supporting the state are:
business
Agriculture, fishing, and forestry – South Dakota is a large-scale producer of soybeans, flaxseed, wheat, corn, rye, and alfalfa. It's also a leader in cattle rearing and the production of high-quality wool.
business
Mining and power – the state is a producer of gold, gravel, cement, sand, and hydroelectric power.
business
Manufacturing – South Dakota manufactures computers, electronics, wood products, food, and light machinery. It's also known for its dairy and meat processing plants and flour milling facilities.
business
Services and Labor – much of the state's labor force is employed in the service sector. This includes health care centers, banks, insurance agencies, and other service providers.
DOT Background Screening Services
Health Street can perform the often tedious work of DOT background checks for you. We will report our findings in a clear background check document stored in a secure online portal with your other driver file records. The report will include:
forward
Drug and alcohol violations from prior employers from before the Clearinghouse was initiated
forward
FMCSA Clearinghouse details
You will be able to review this driver background check in the same convenient place where you manage your South Dakota criminal background screening, DOT random pool, and driver files.
Resume Review and Verification Checks
When evaluating a job applicant, the first thing a hiring manager tends to look at is their resume. But what if the schools attended, degrees earned, job titles held, and other credentials were embellished, exaggerated, or outright fabricated? Before making that hire, you can rest easy knowing that Health Street can add resume verification to our South Dakota background checks.
Resume fraud is unfortunately all too common in South Dakota. Our resume verification services provide a definitive check on everything listed on your applicant's resume. This includes:
account_balance
education verification to confirm the degrees and certifications stated.
account_balance
employment history to check that they have held the jobs claimed
account_balance
professional license verification to confirm they have the certifications required.
Be sure that the person you want to hire is really who they say they are by ordering resume verification services from Health Street.
Citations
library_books
""50-State Comparison: Criminal Record in Employment & Licensing." Restoration of Rights Project, Collateral Consequences Resource Center, https://ccresourcecenter.org/state-restoration-profiles/50-state-comparisoncomparison-of-criminal-records-in-licensing-and-employment/
library_books
"State Laws Regarding Background Checks/Credit Checks/Reference Checks." Employment Law Alliance, https://www.ela.law/Templates/media/files/Members%20Only%20Documents/50-state-survey-background-credit_checks.doc
library_books
"Human Rights Commission." South Dakota Dept. of Labor & Regulation, https://dlr.sd.gov/human_rights/commission.aspx
library_books
"Crime in South Dakota 2018." Office of Attorney General, Division of Criminal Investigation, Criminal Statistics Analysis Center, https://atg.sd.gov/docs/SAC2018CSD%20black%20and%20white.pdf
library_books
Kiprop, Victor. "What Are The Biggest Industries In South Dakota." World Atlas, 17 September 2019, https://www.worldatlas.com/articles/what-are-the-biggest-industries-in-south-dakota.html